Alley Kids 01 Documentation (edited clips)
Alley Kids Masks Documentation
Alley Kids 02 Final Documentation
Alley Kids 03 Documentation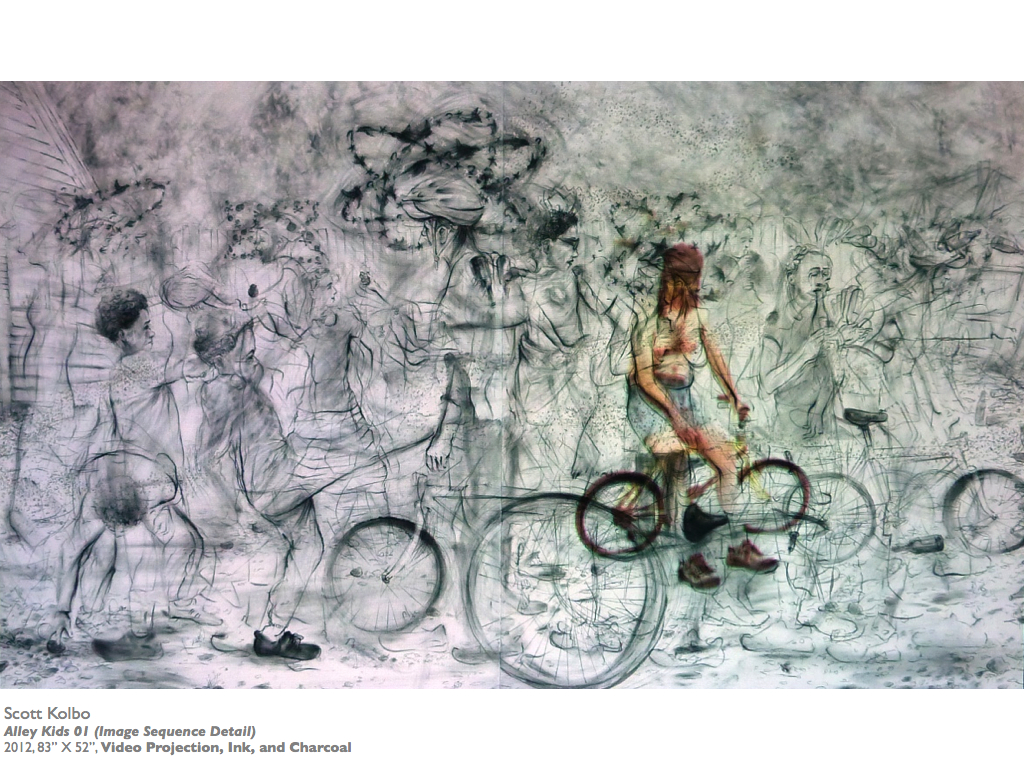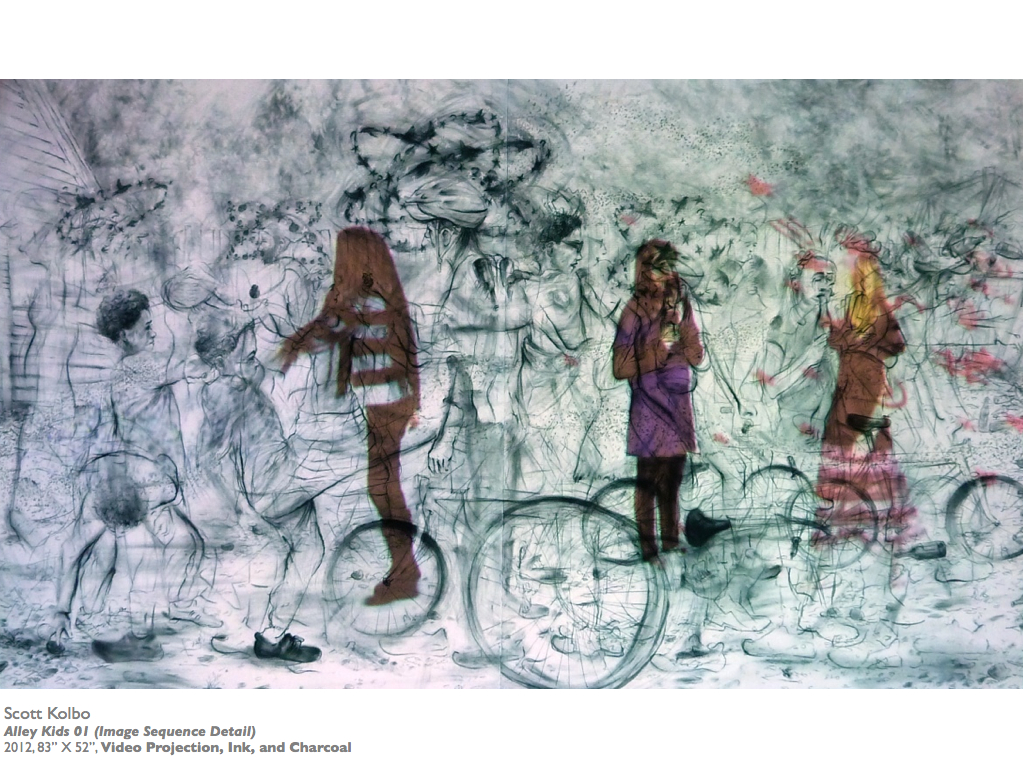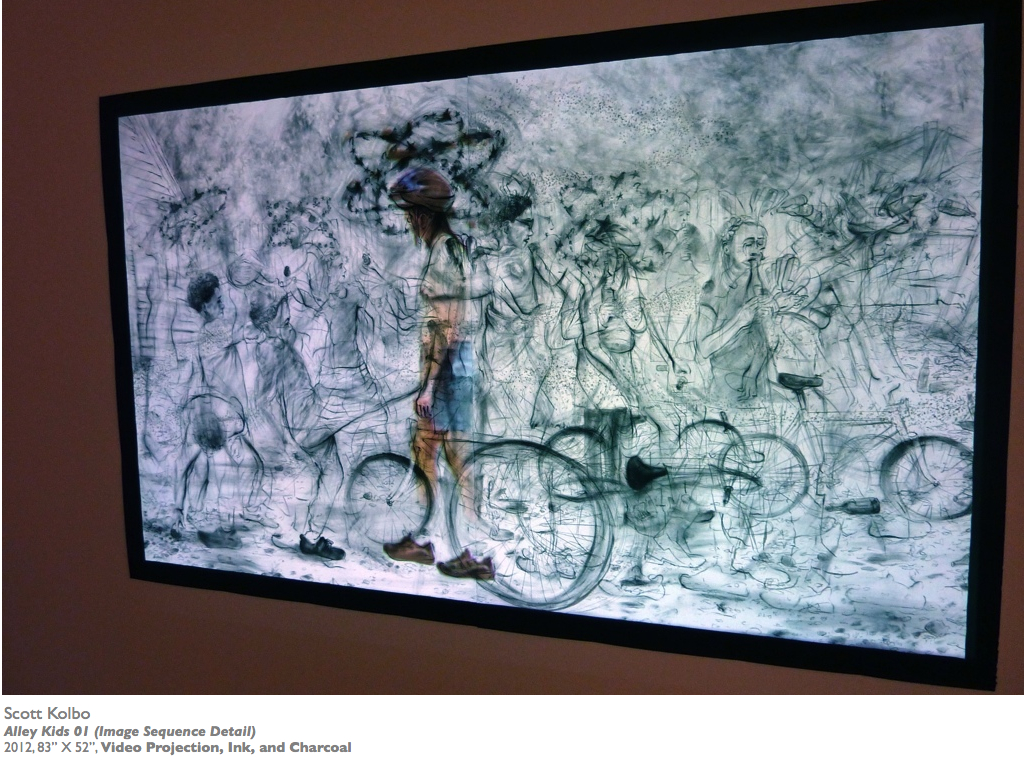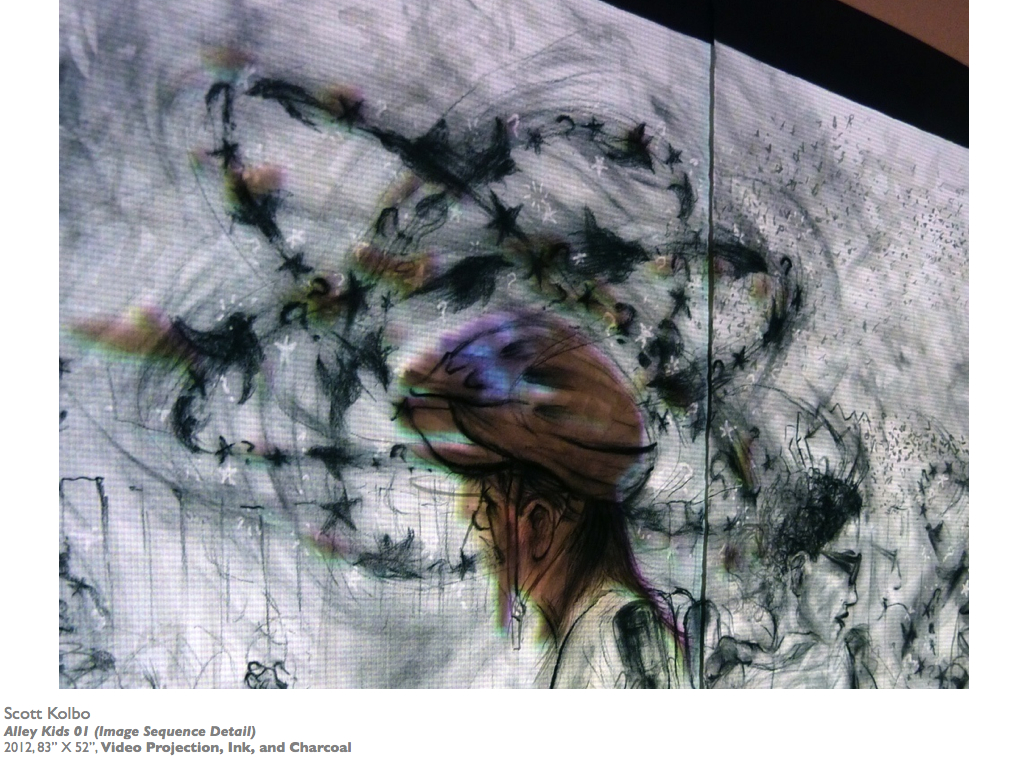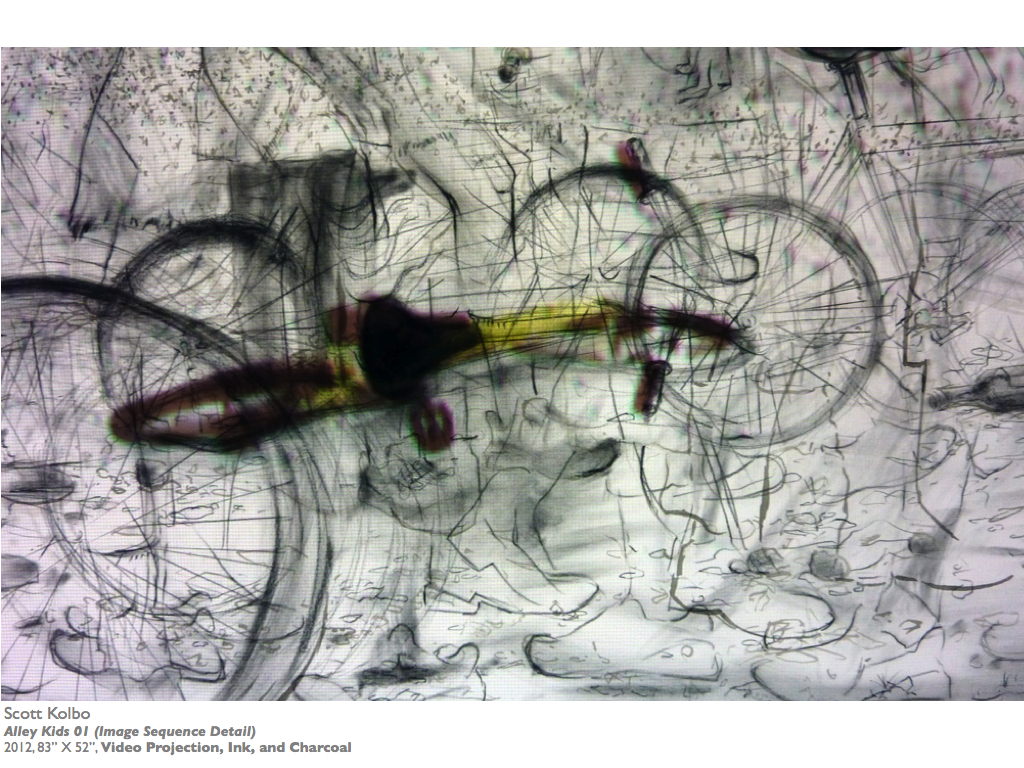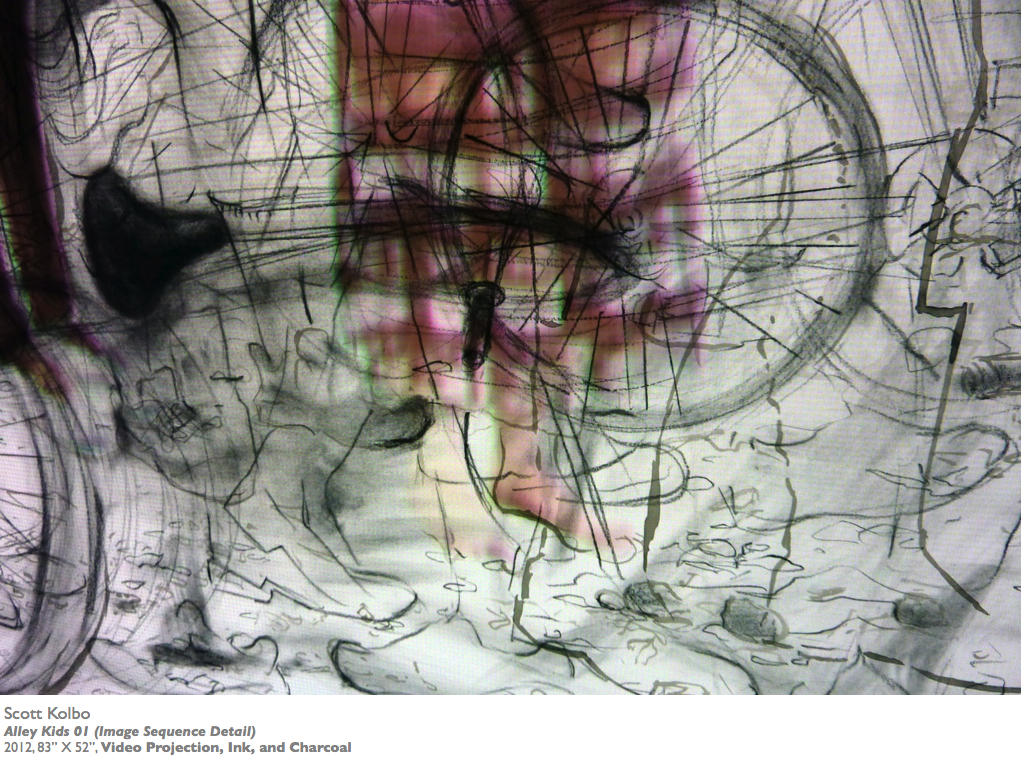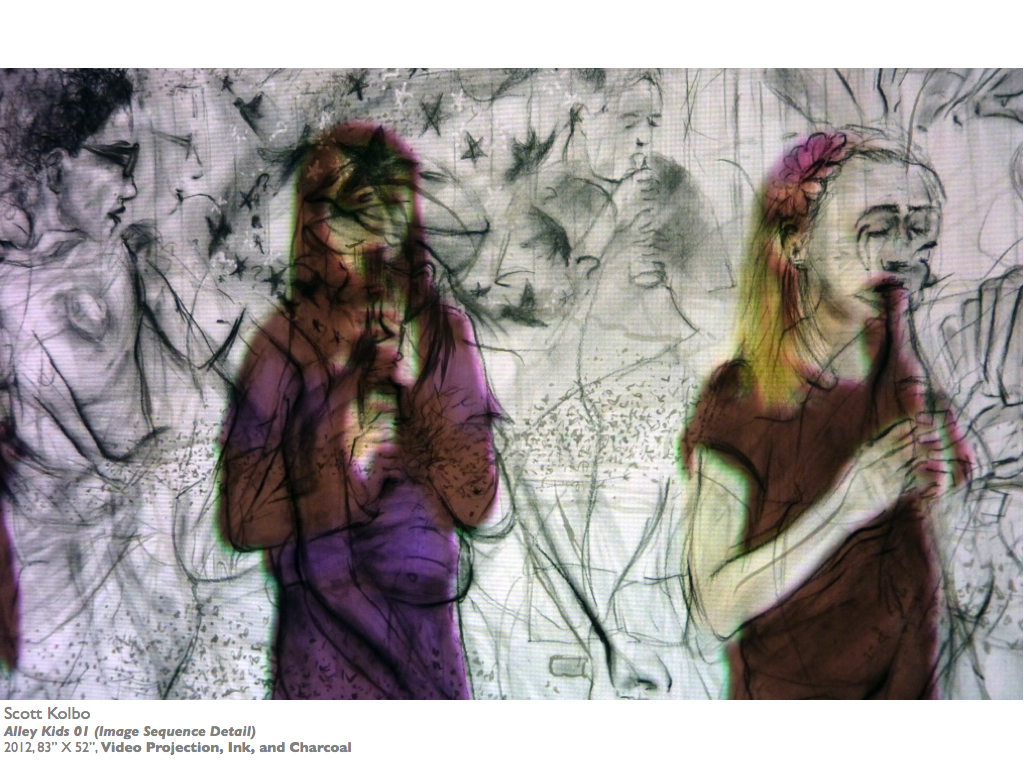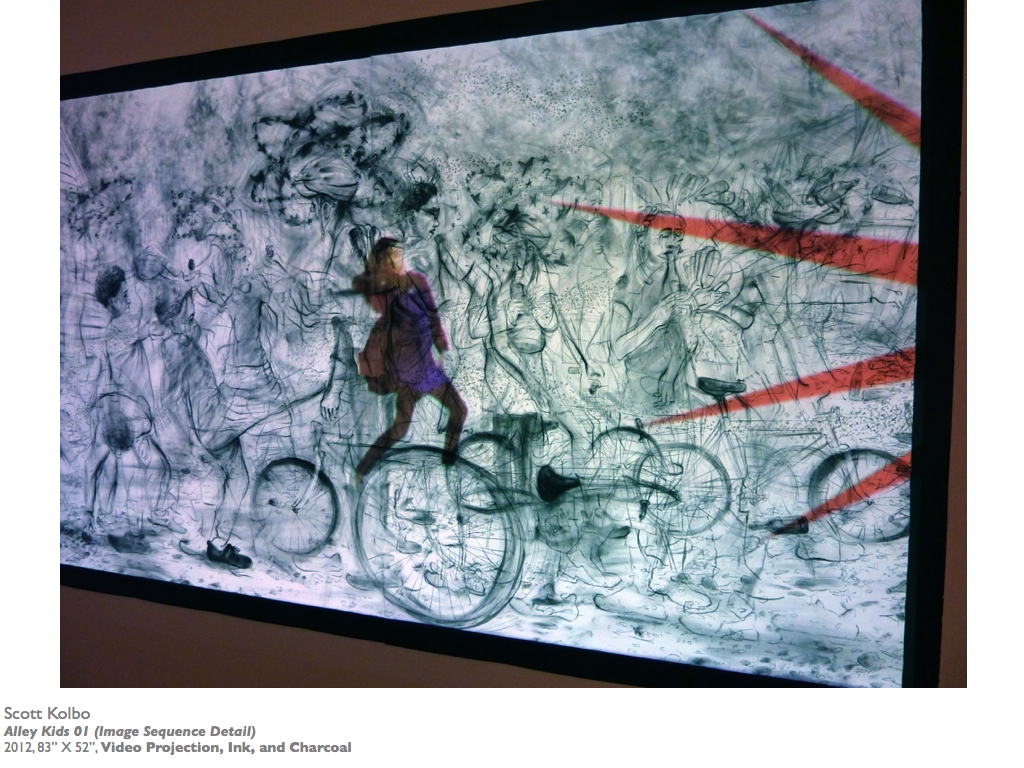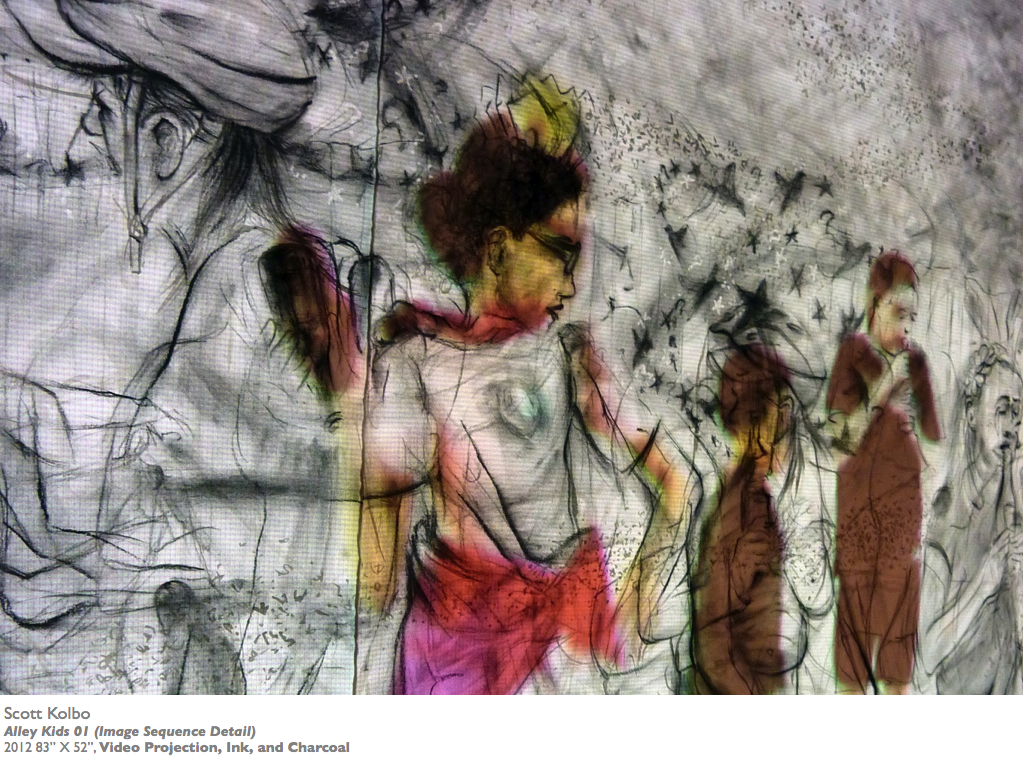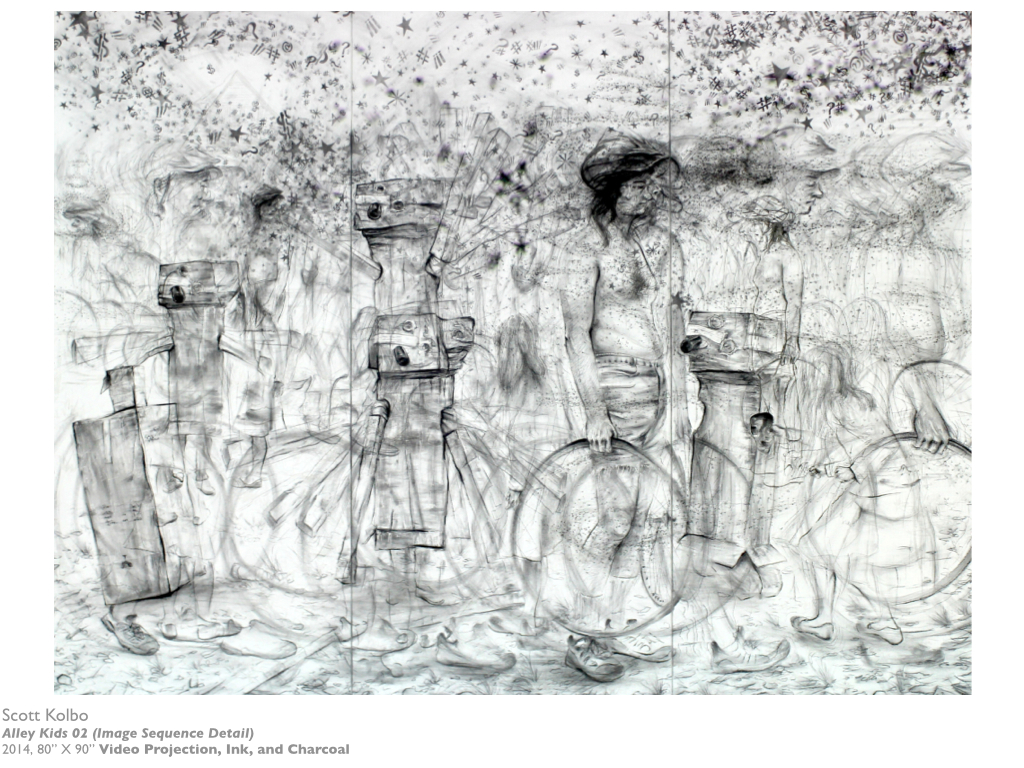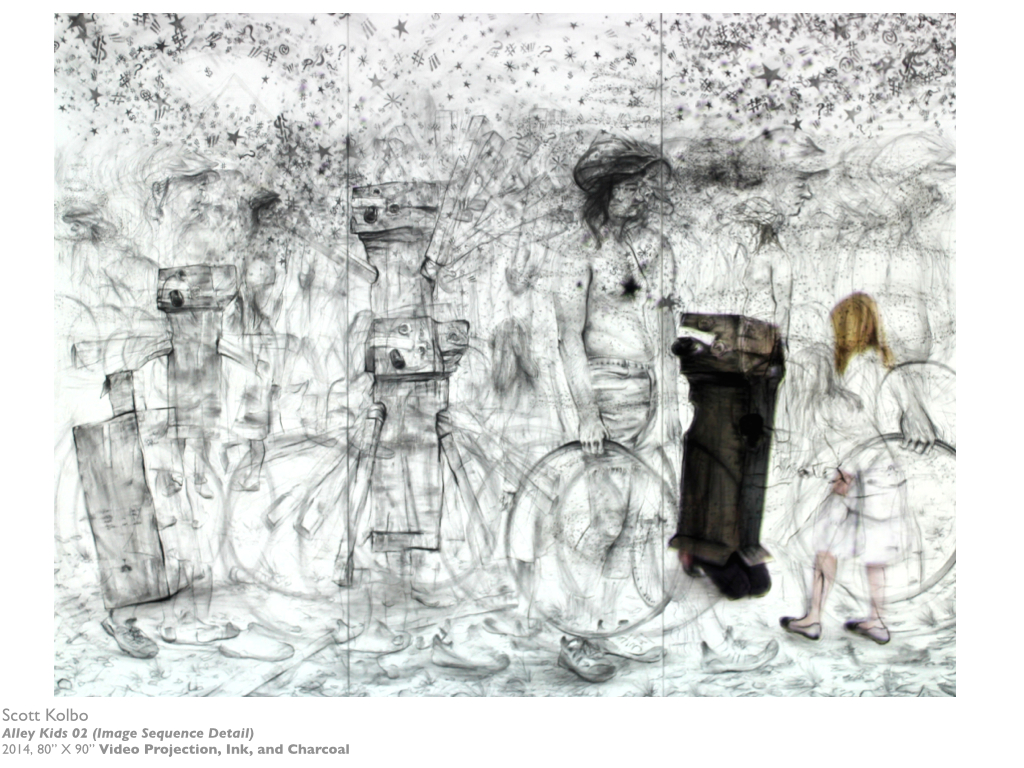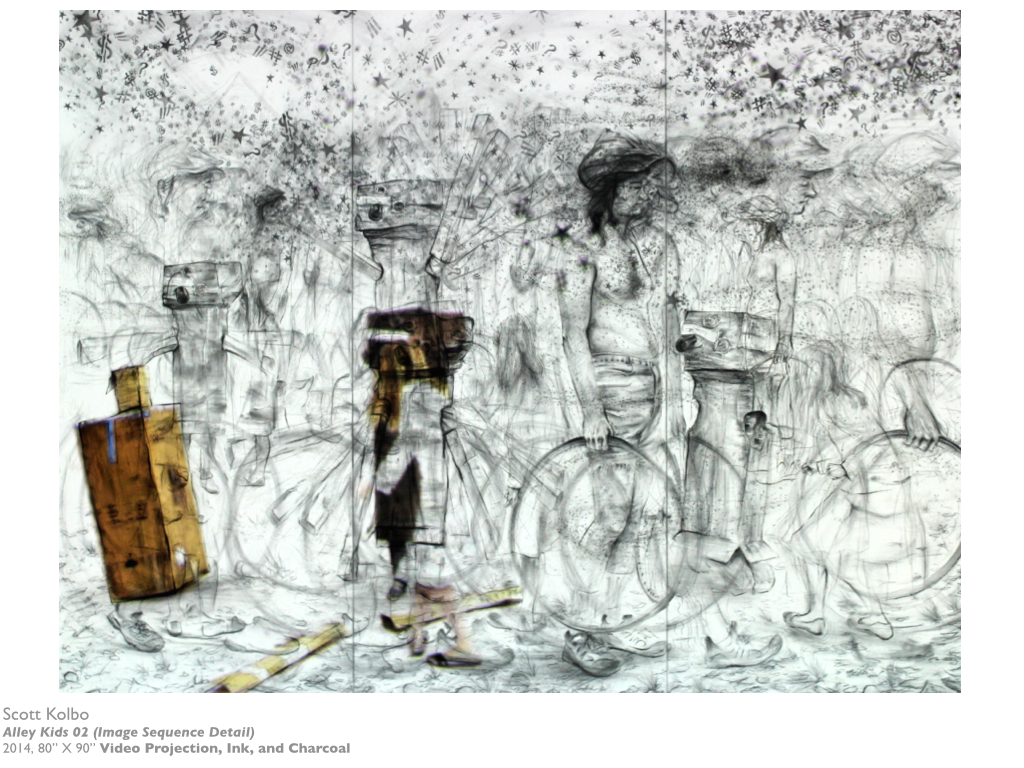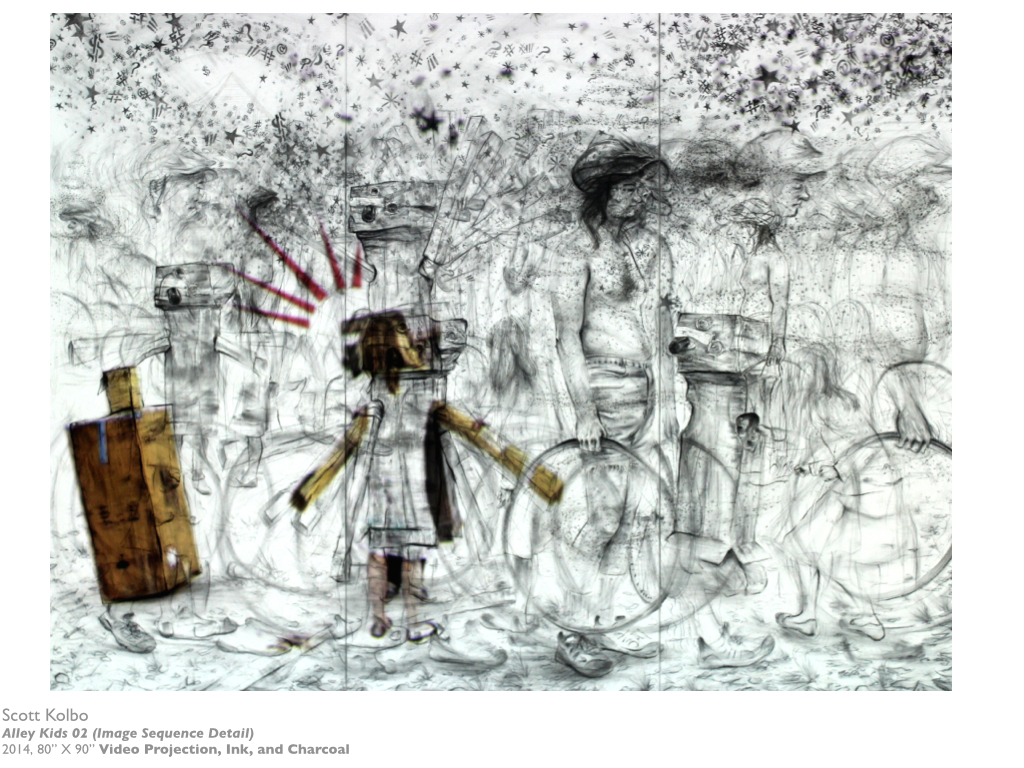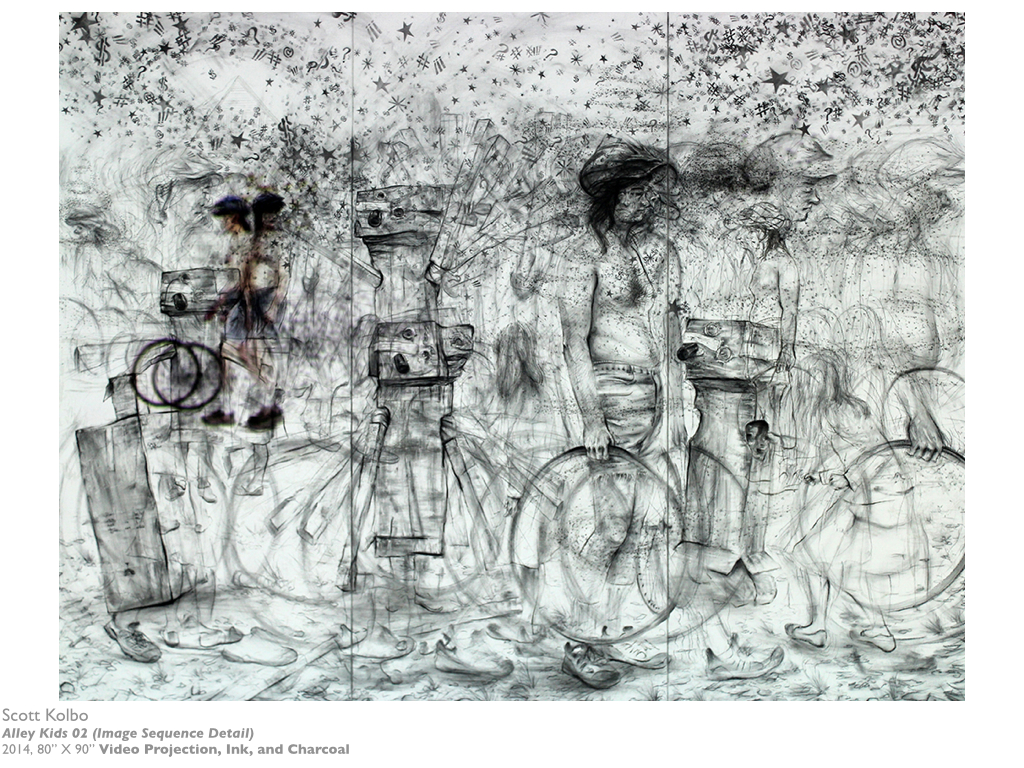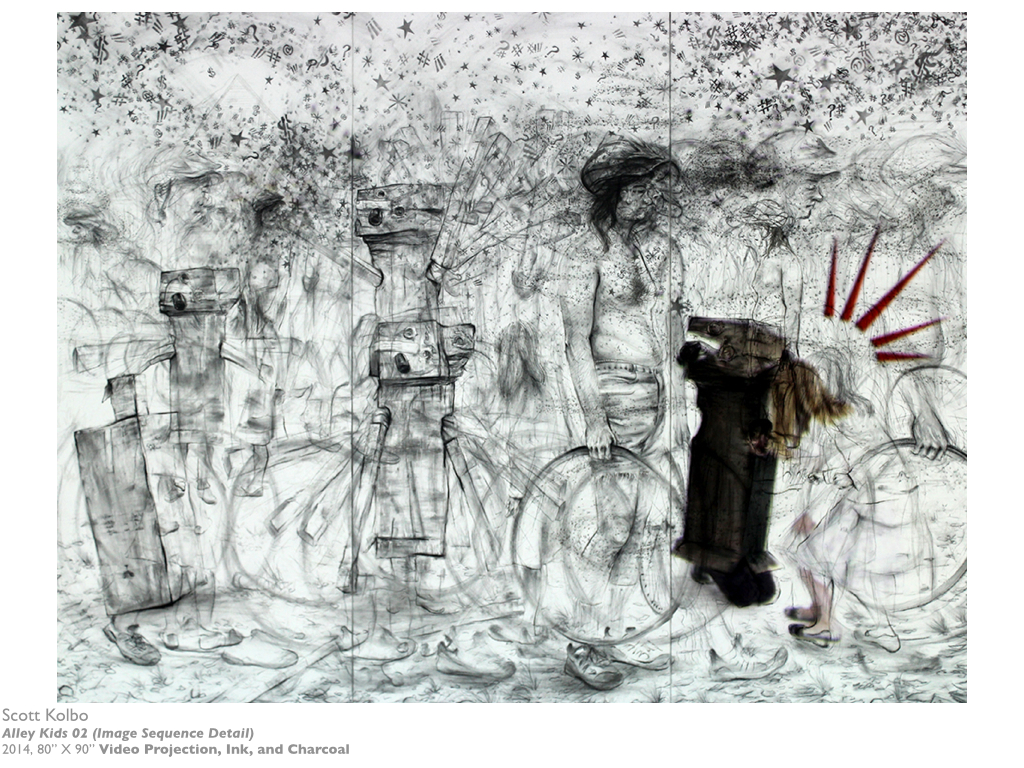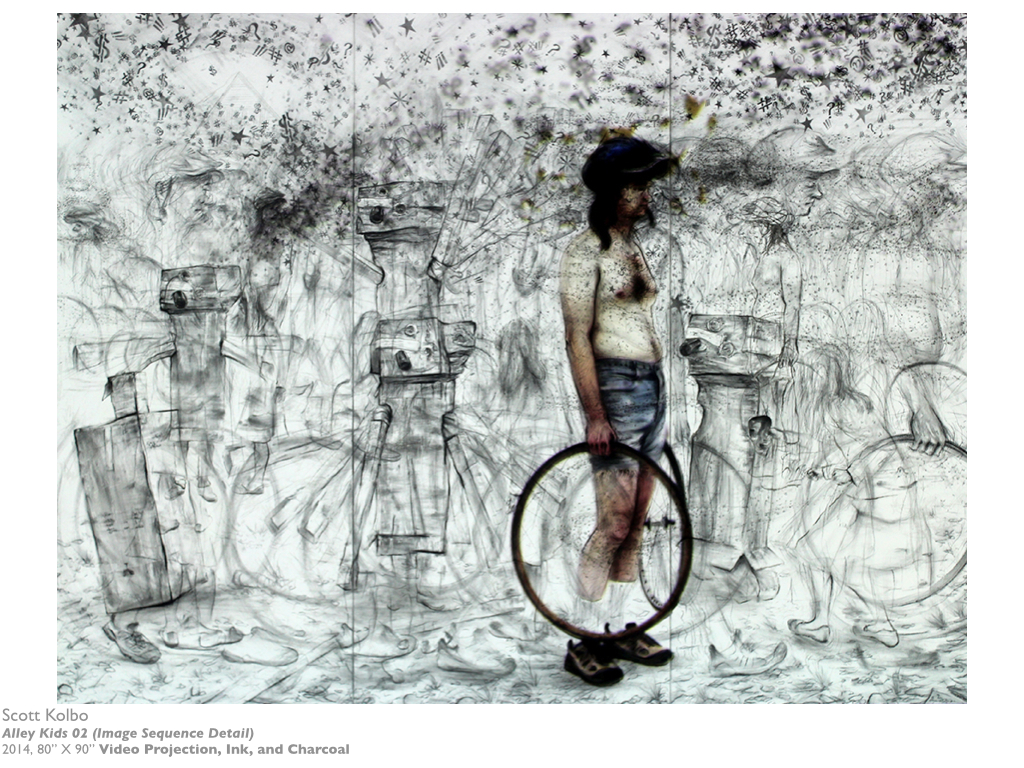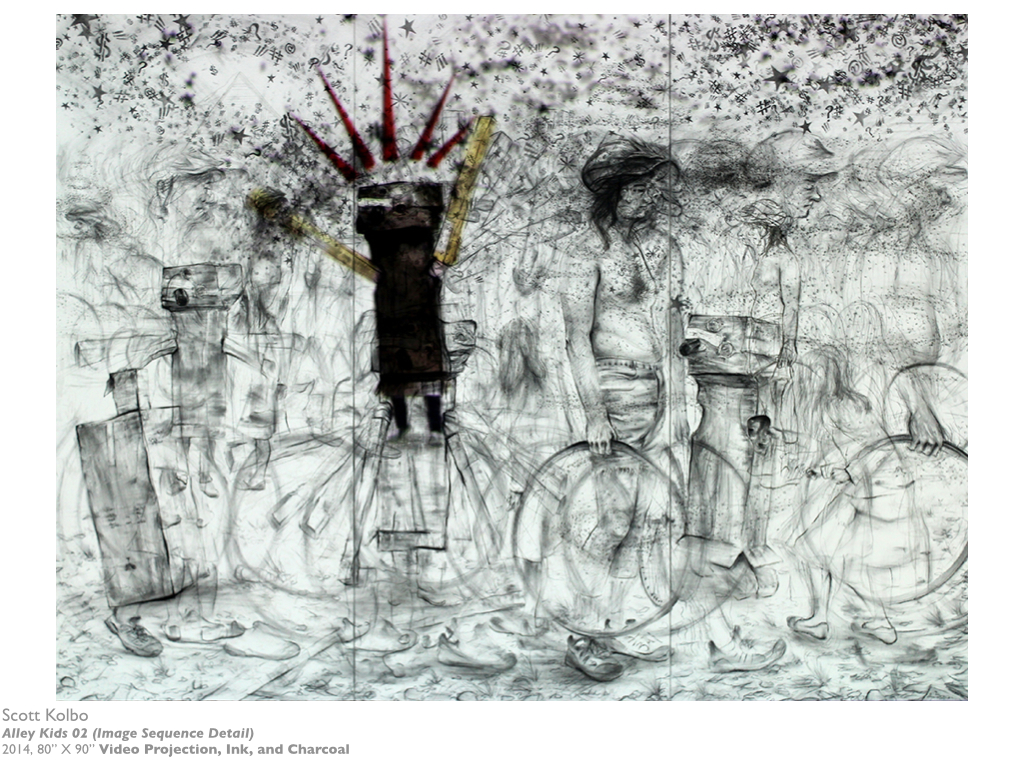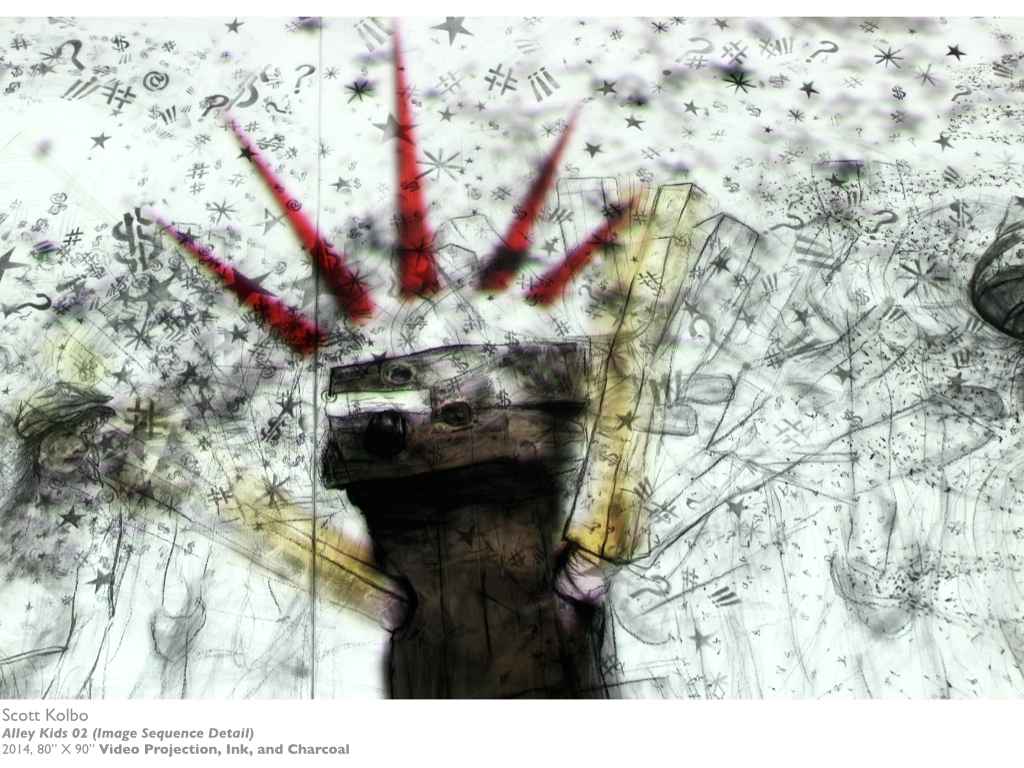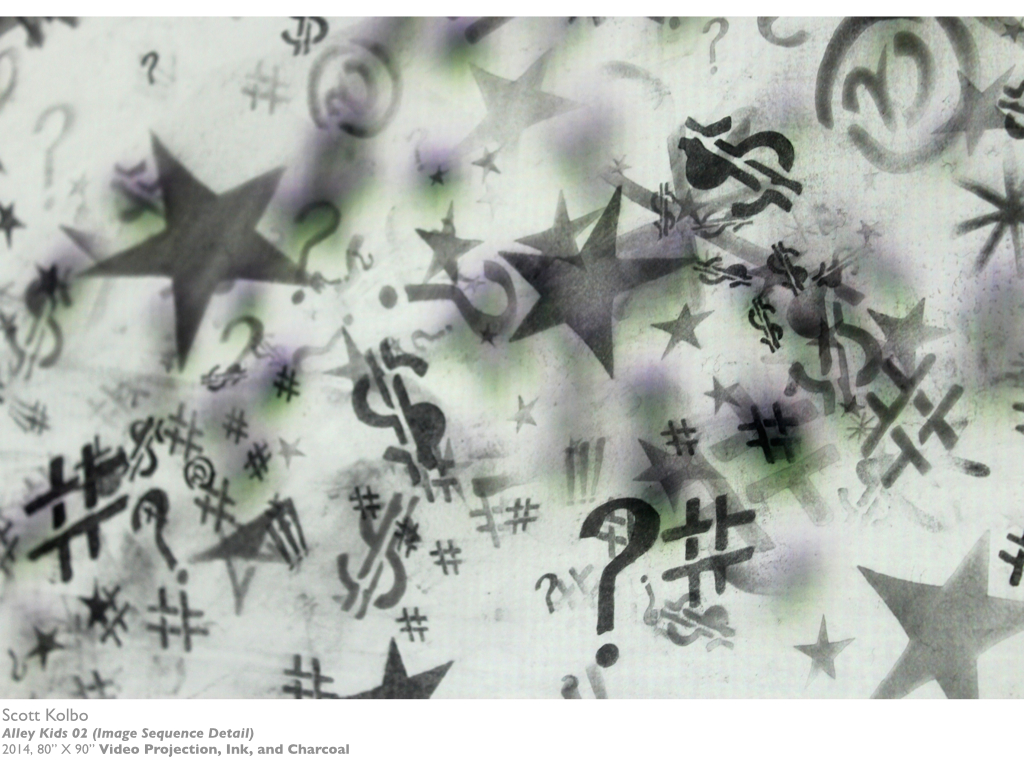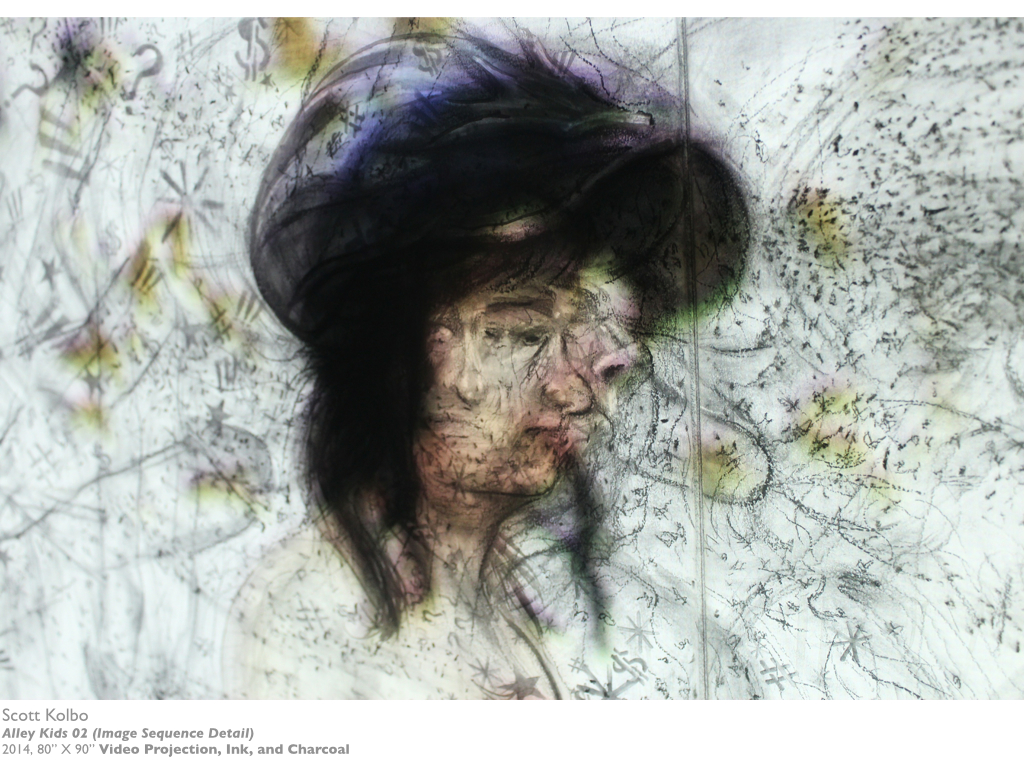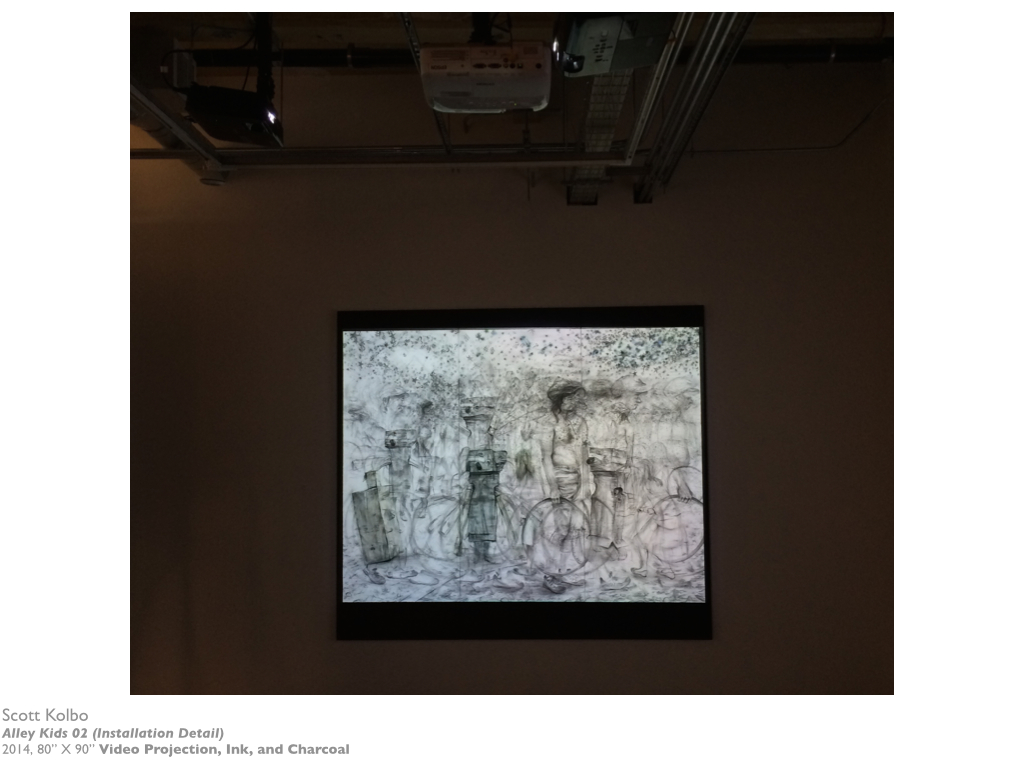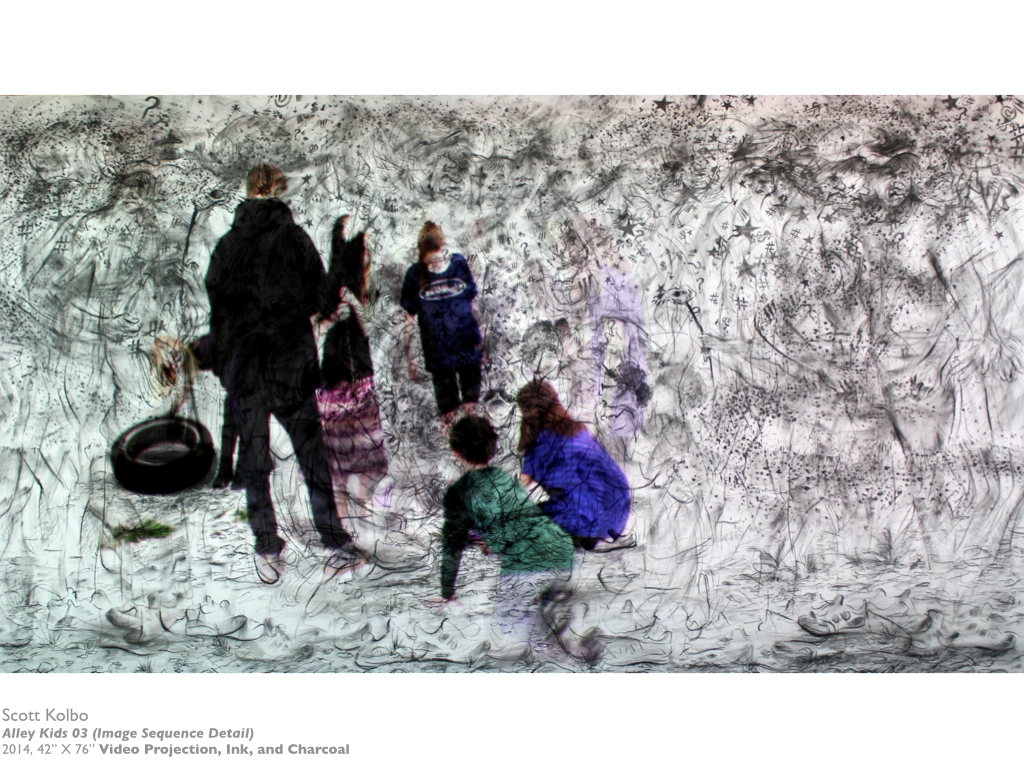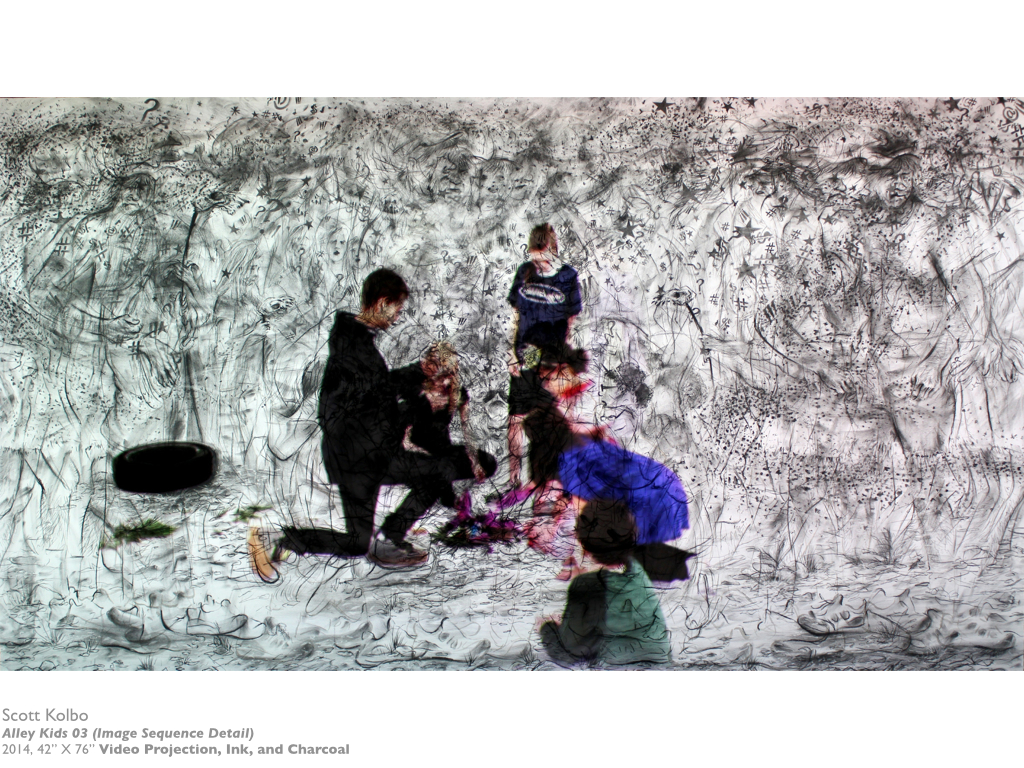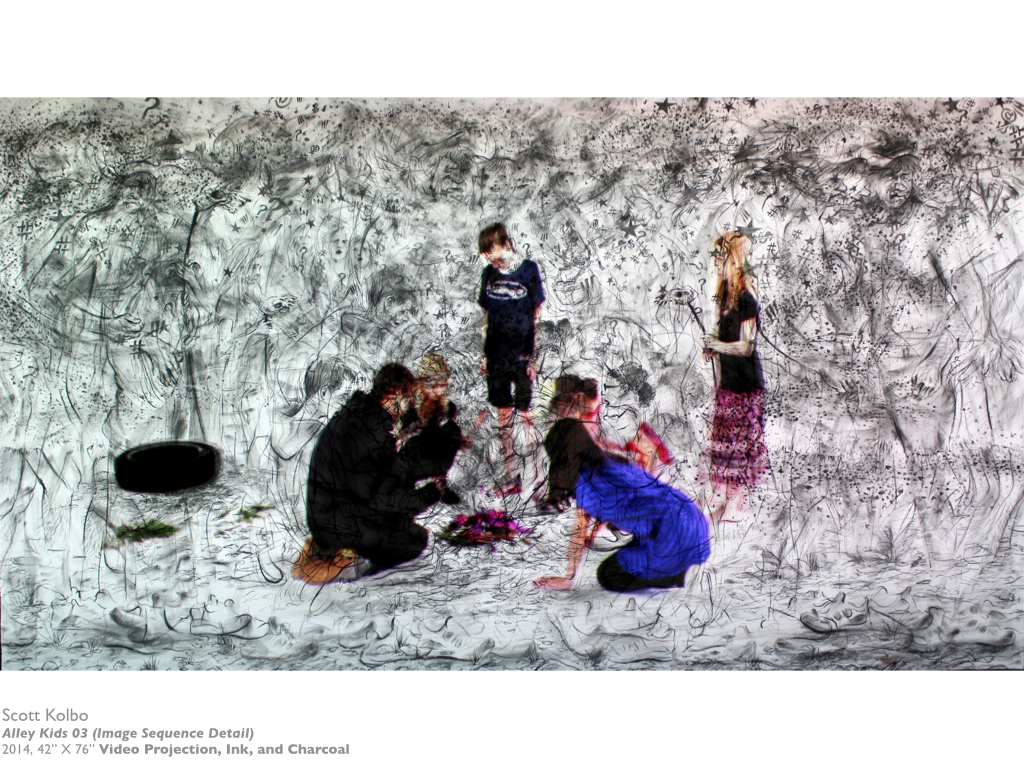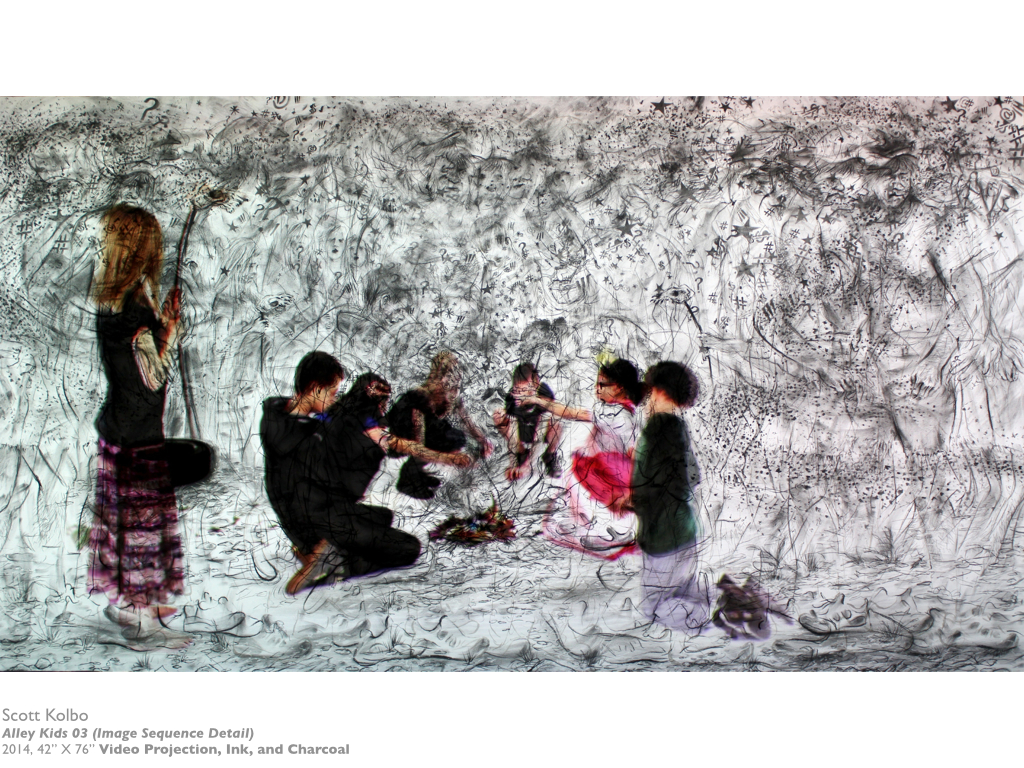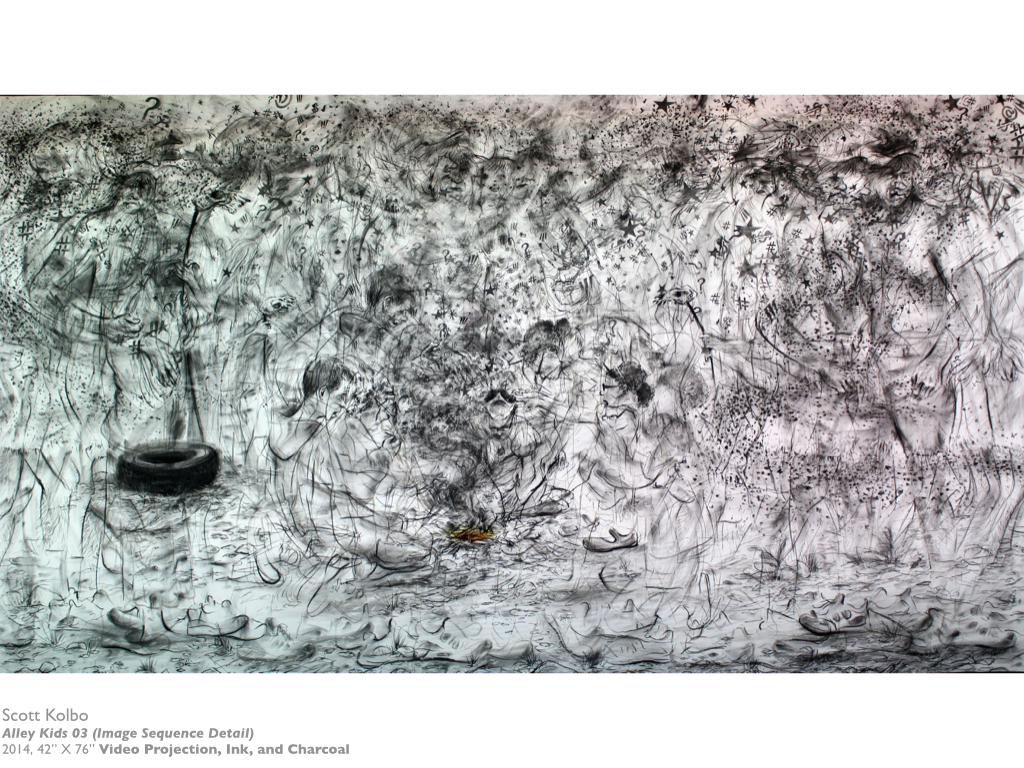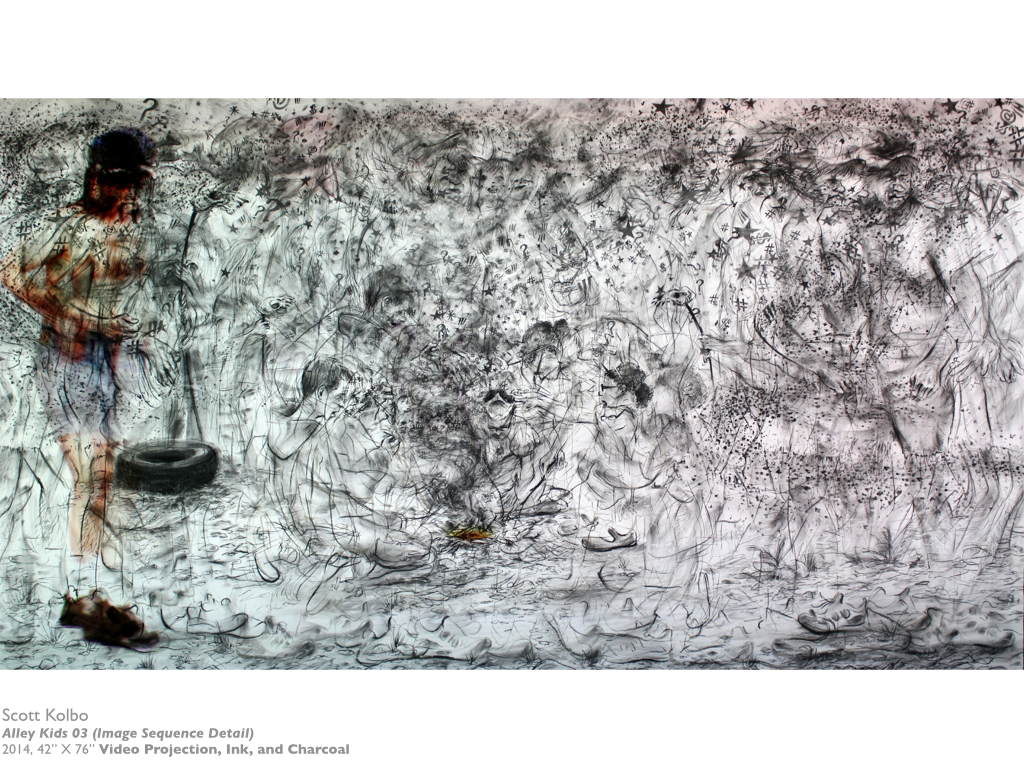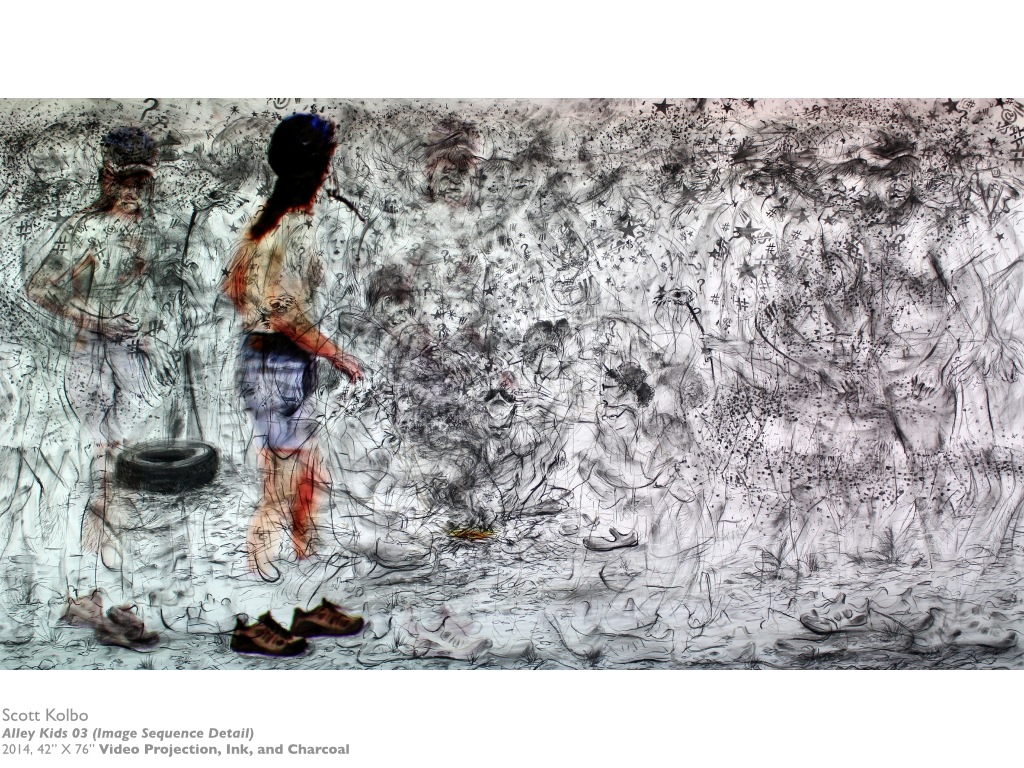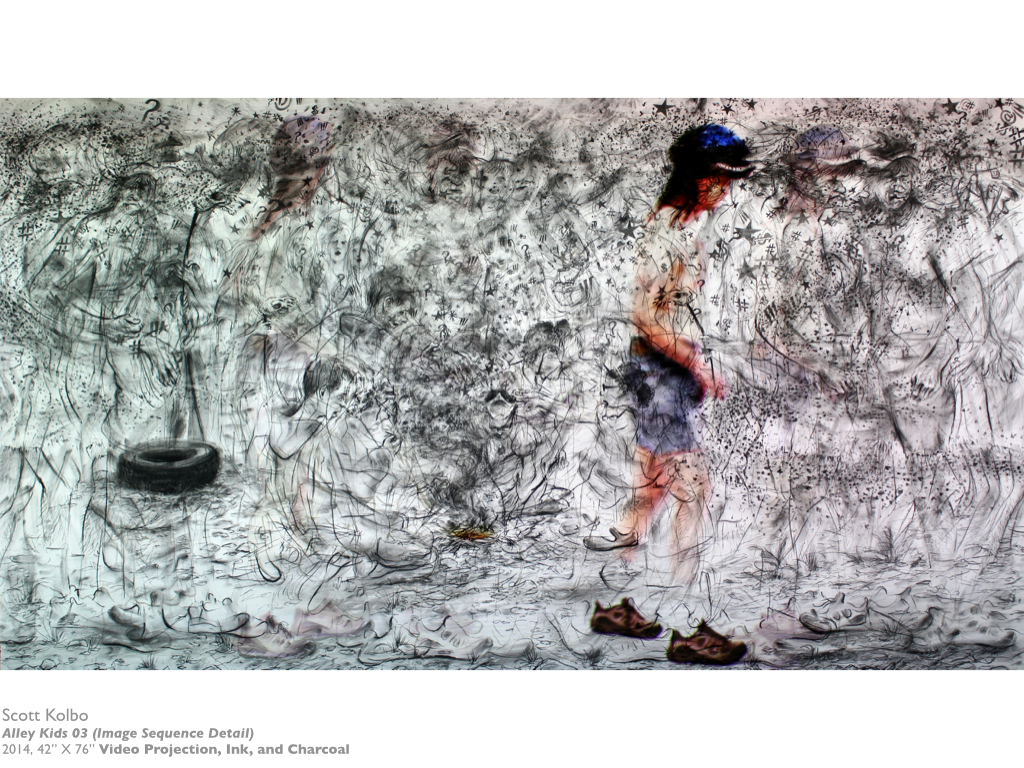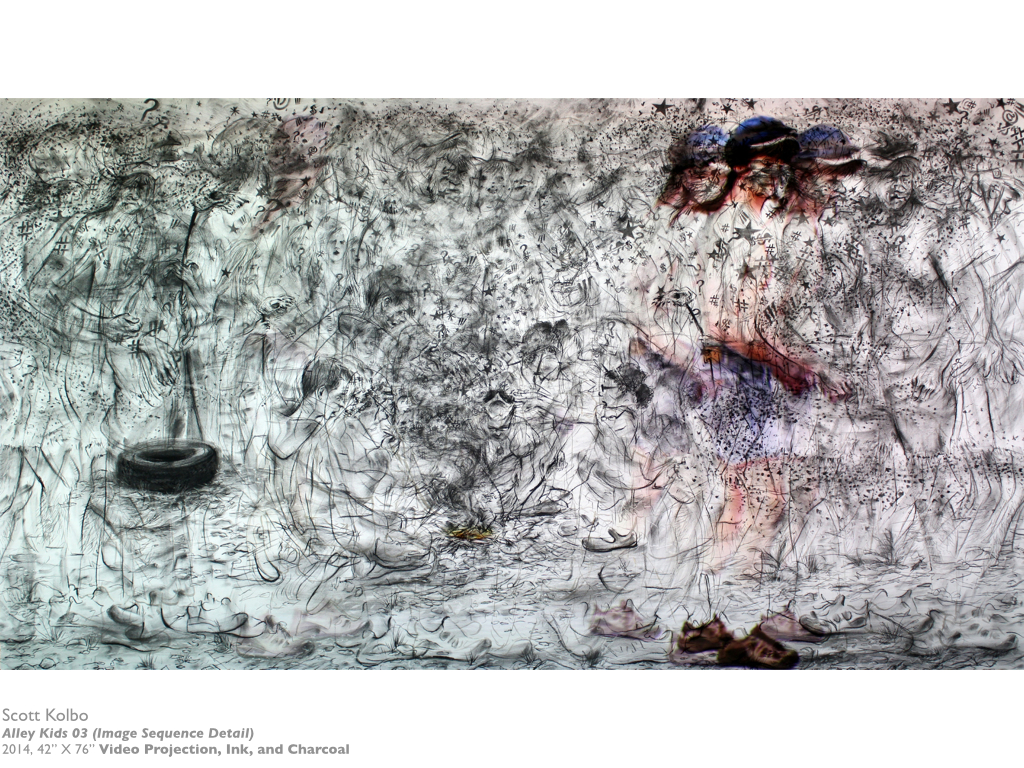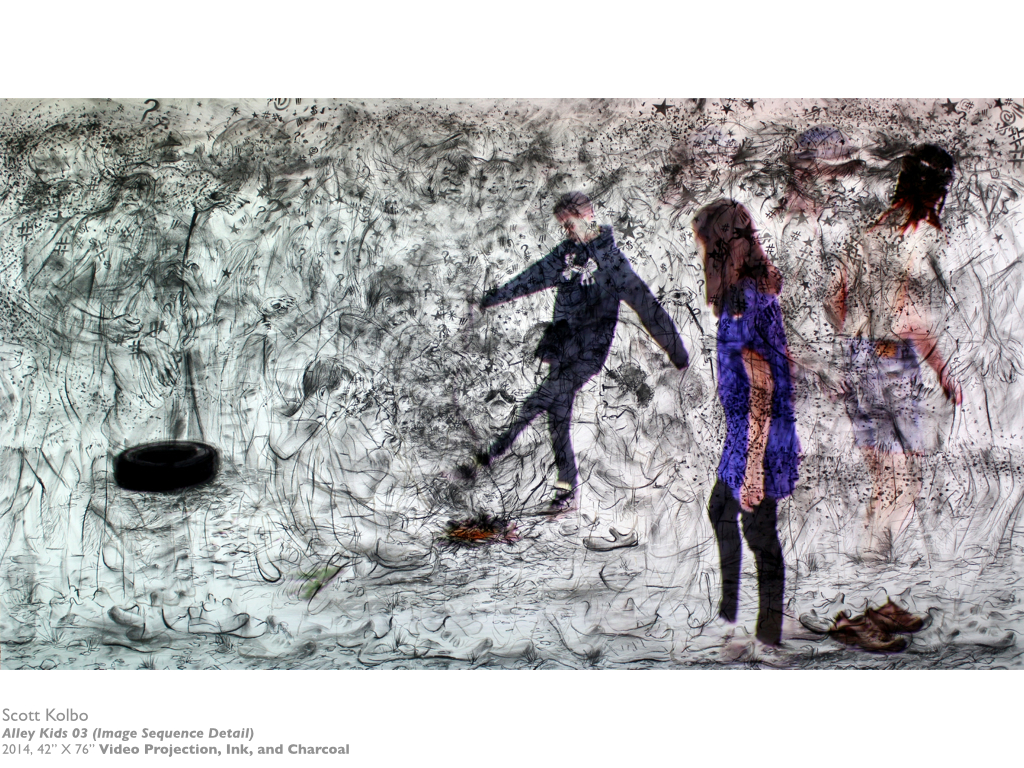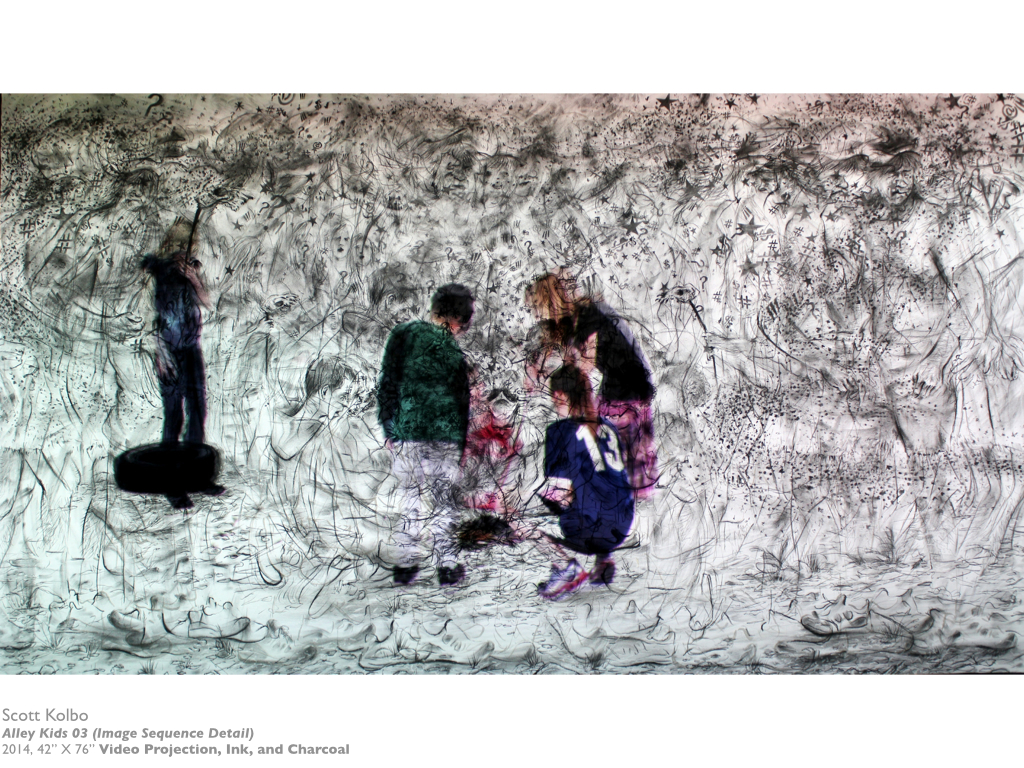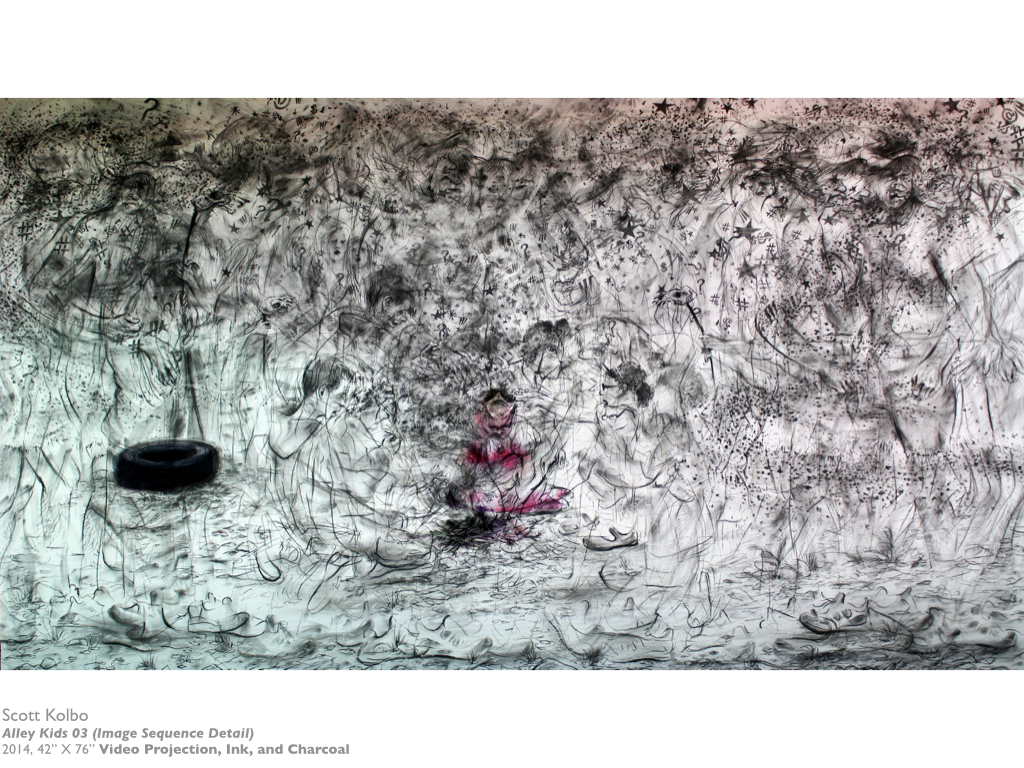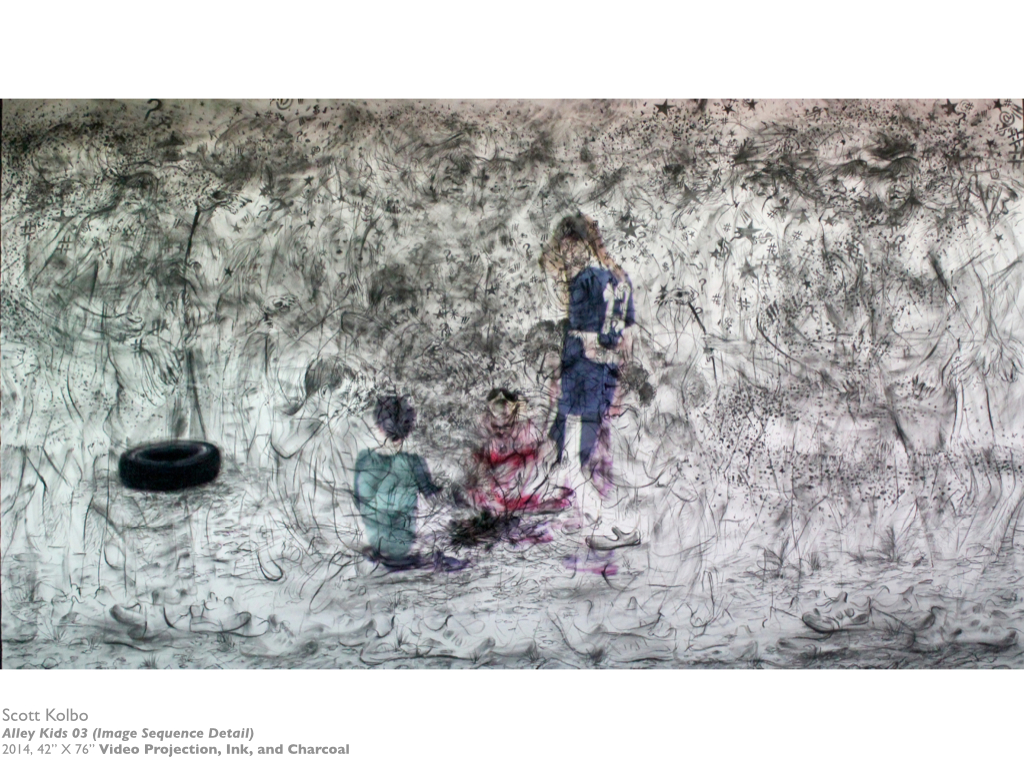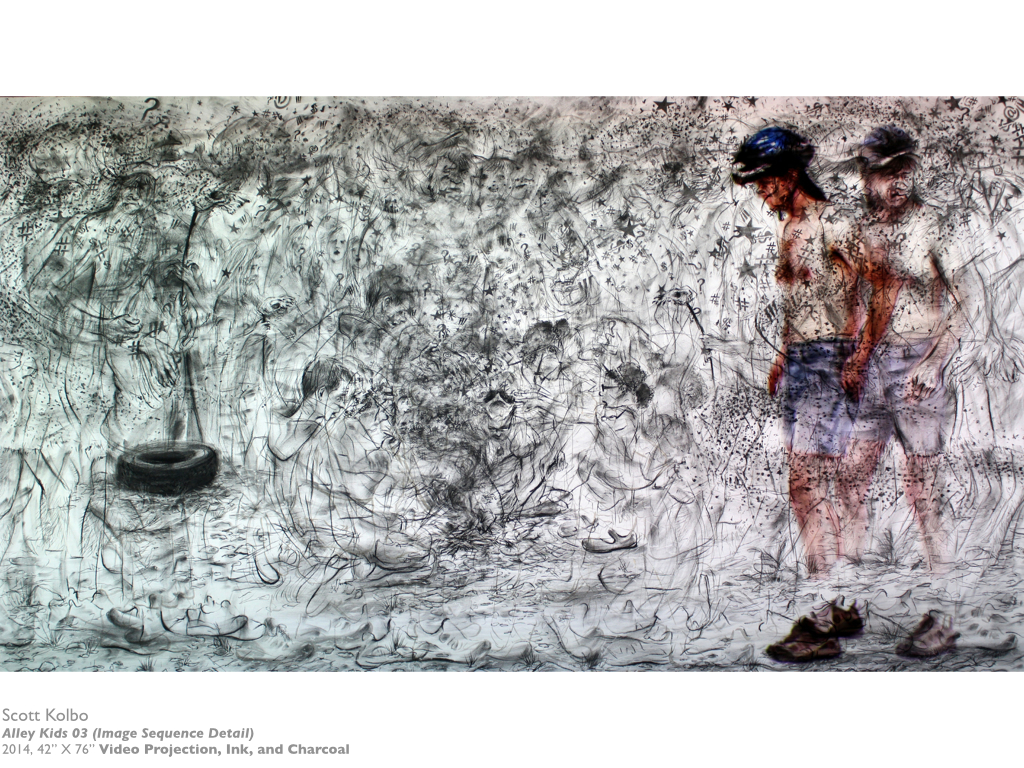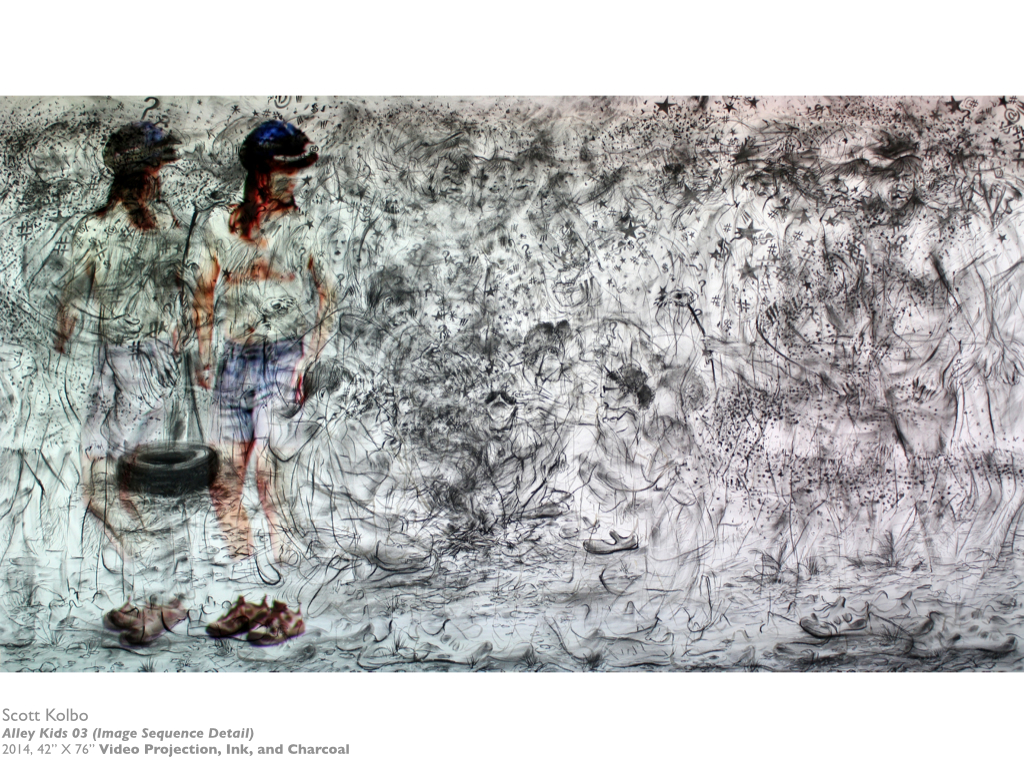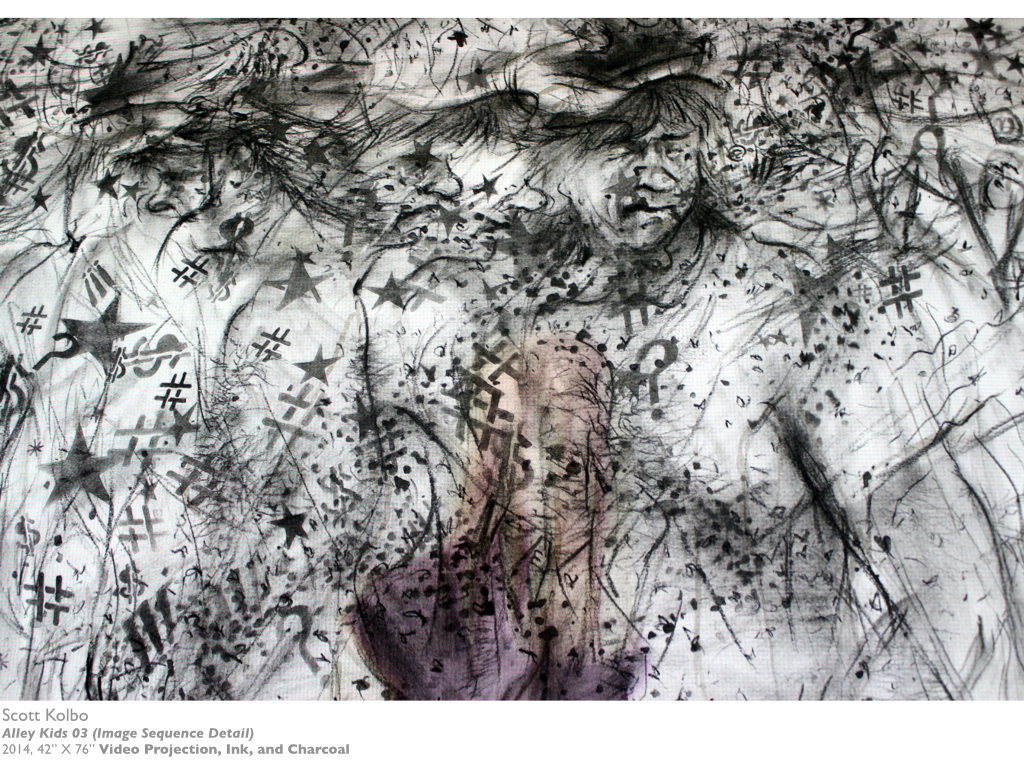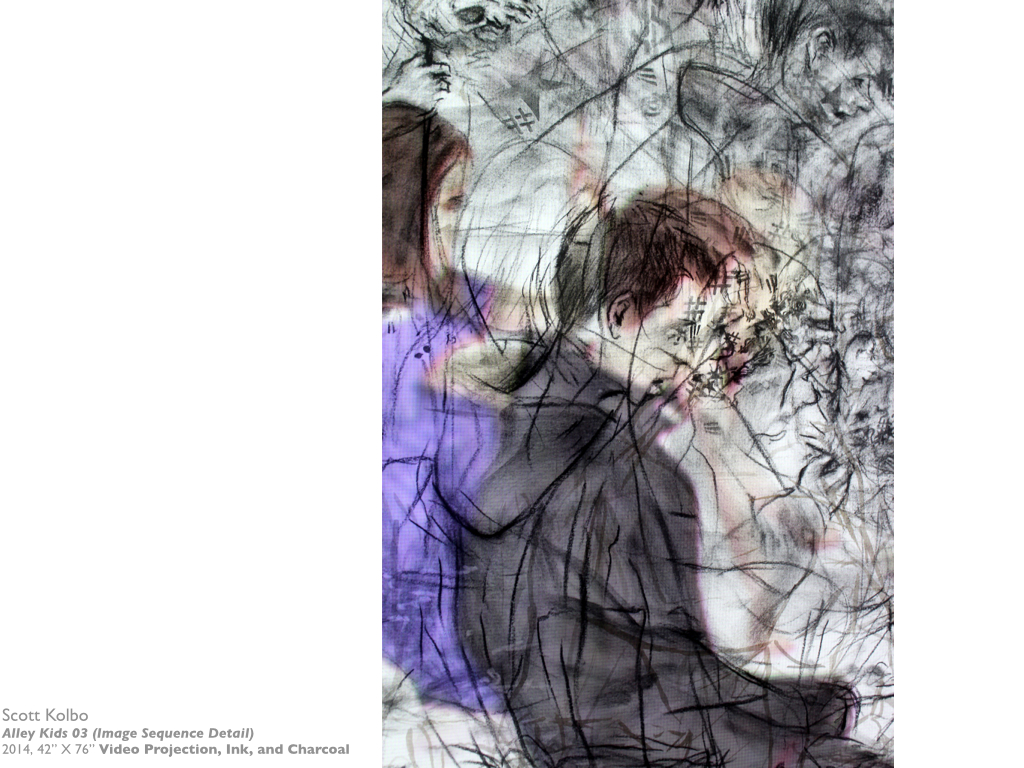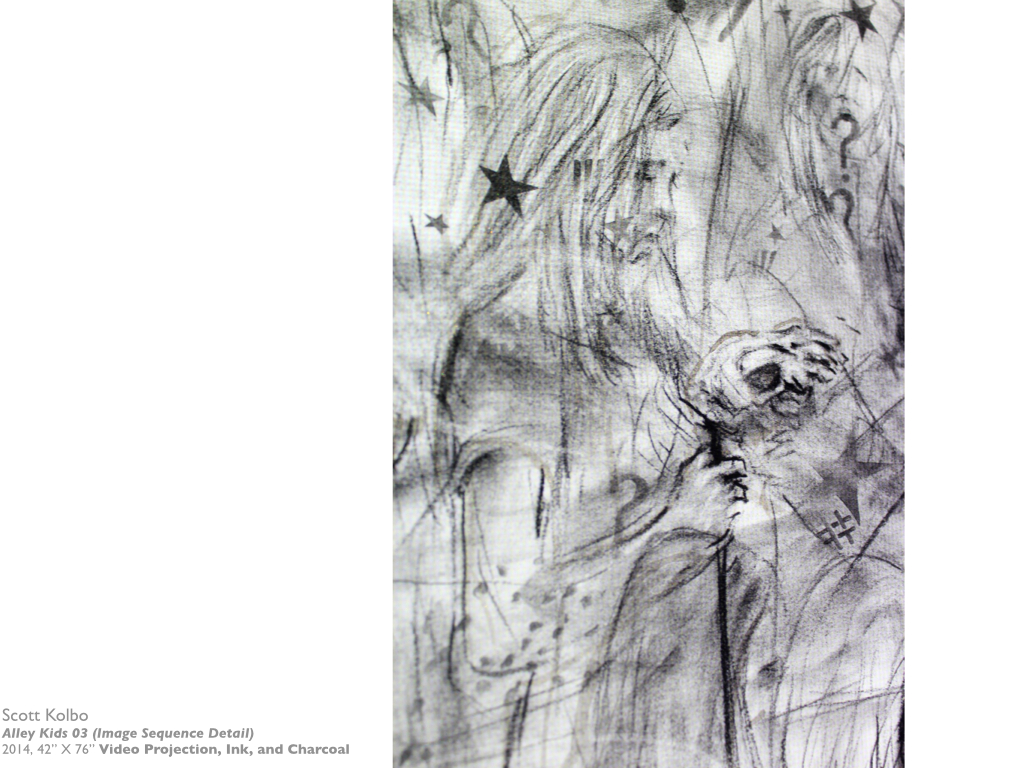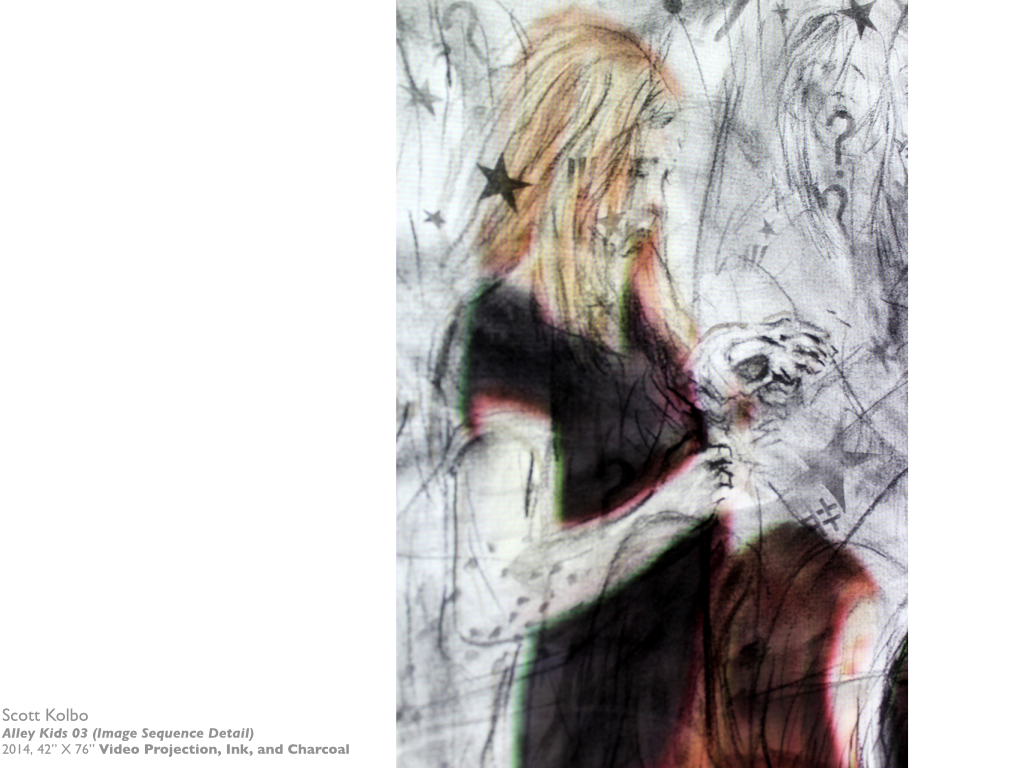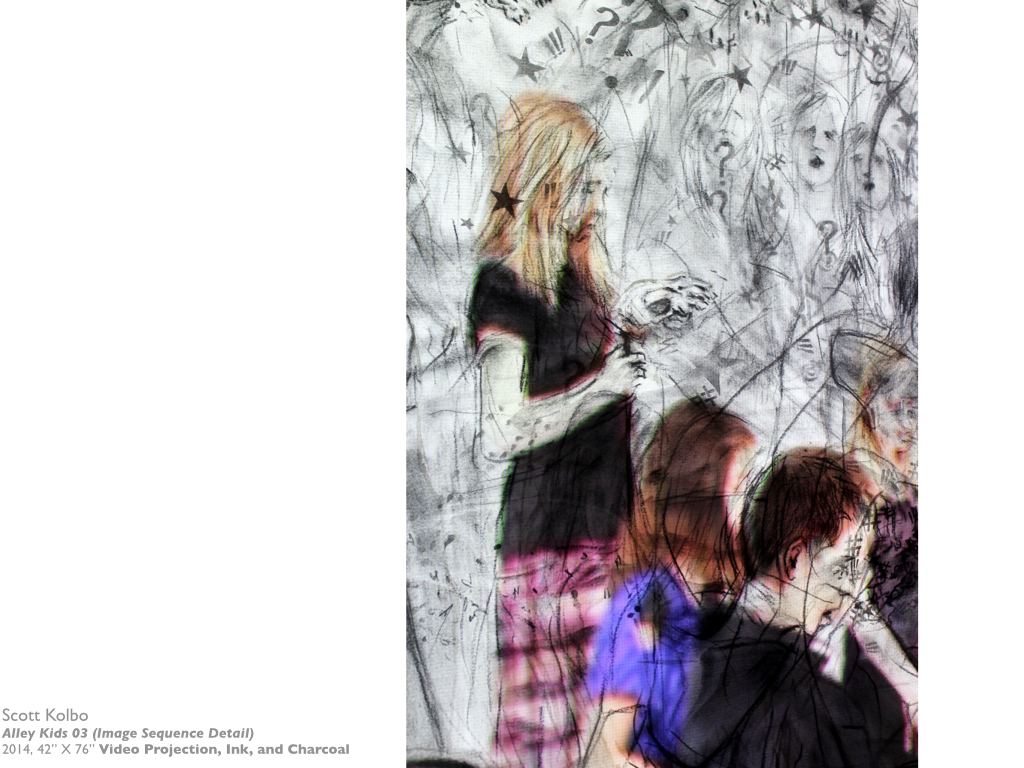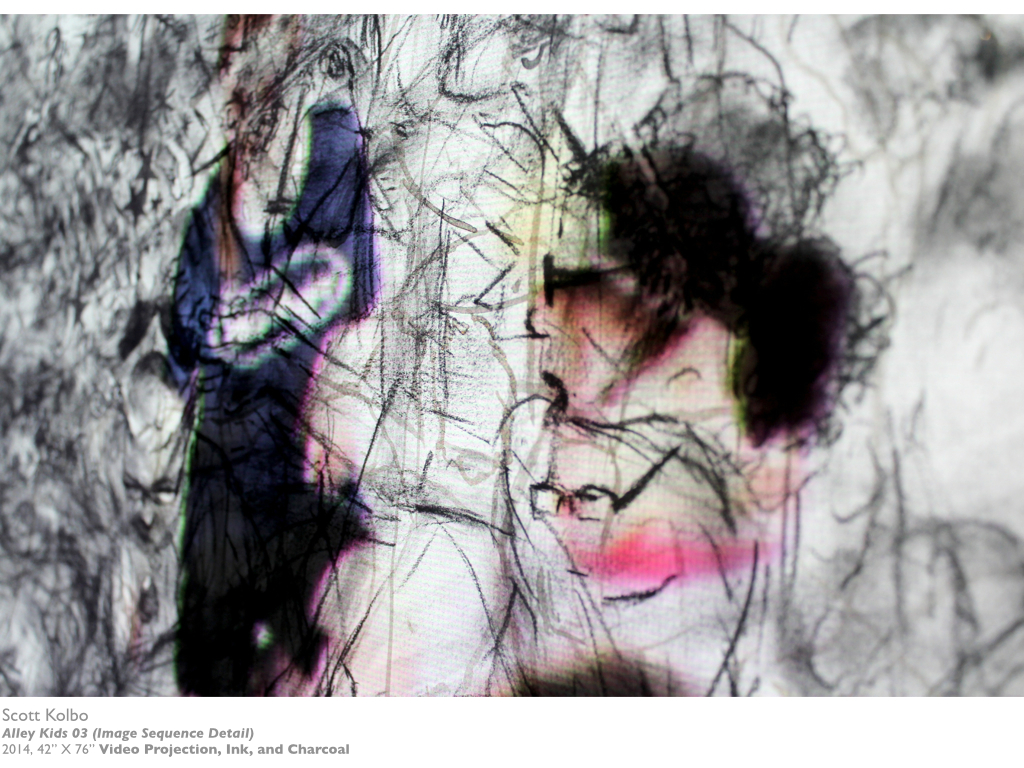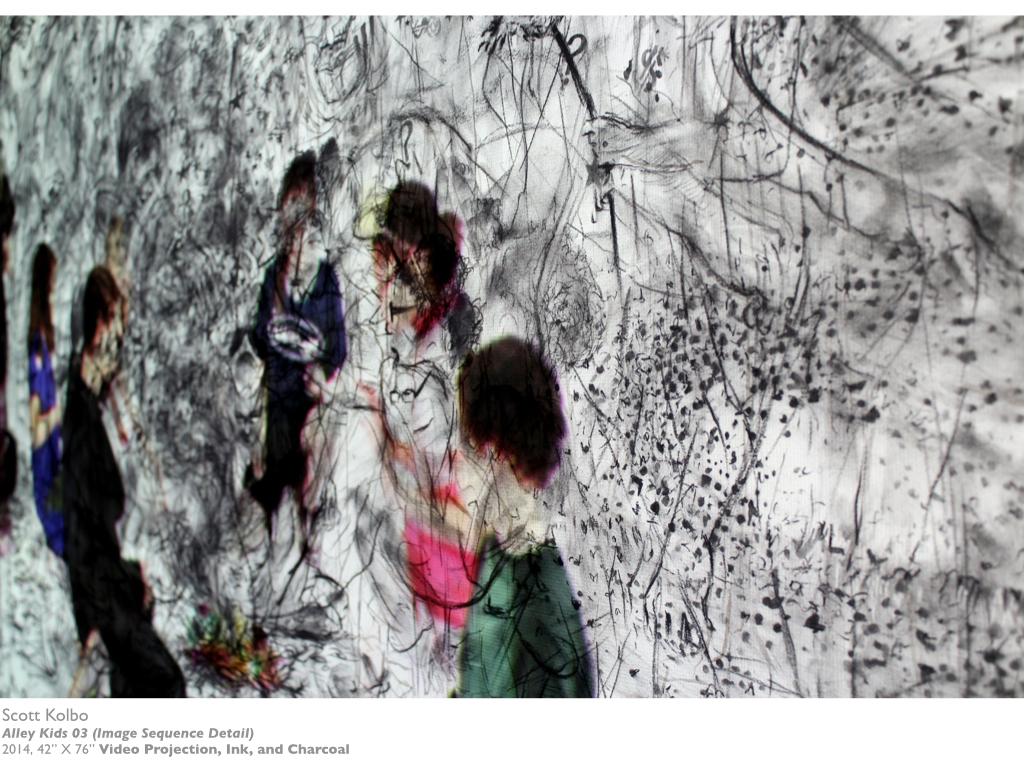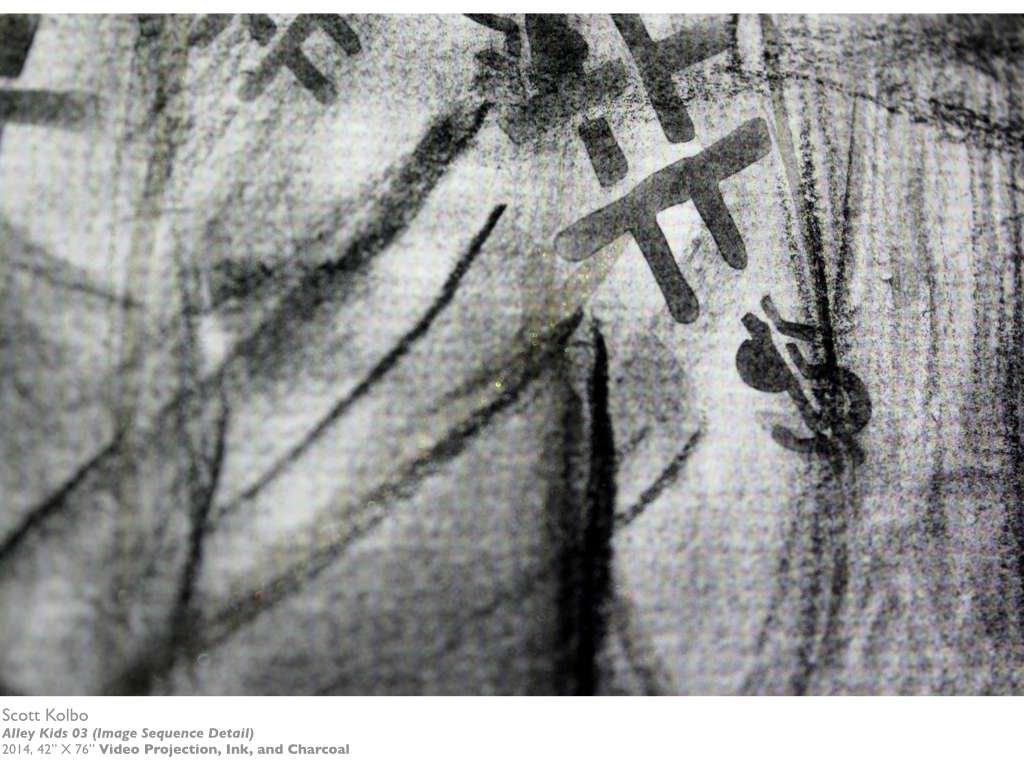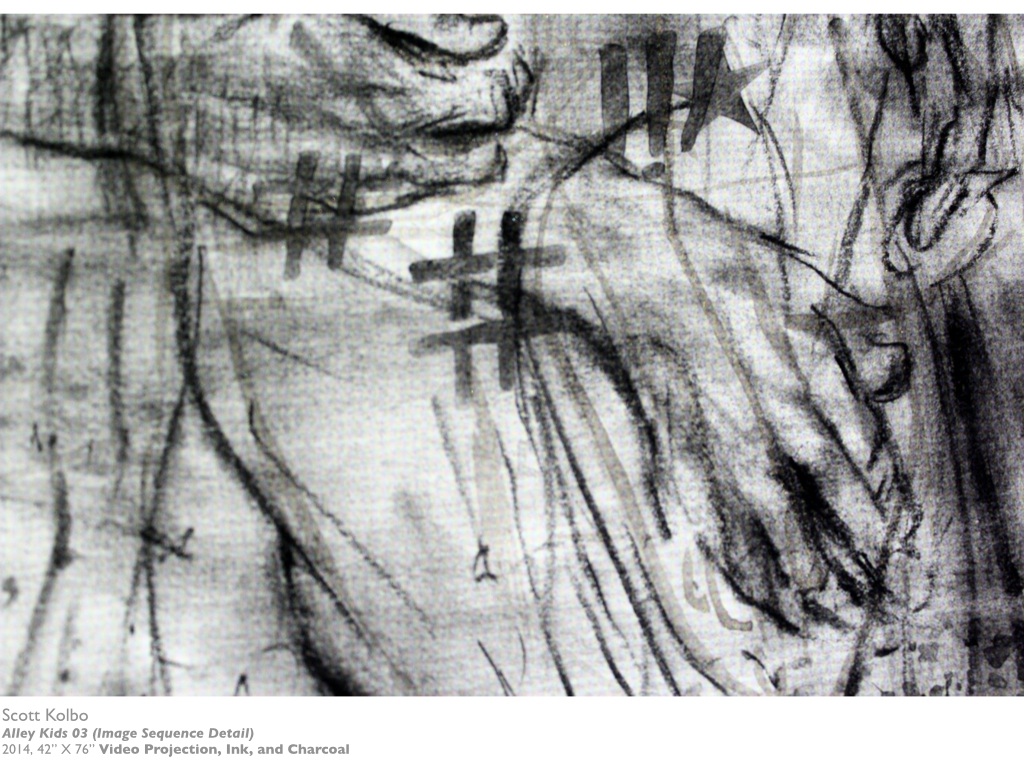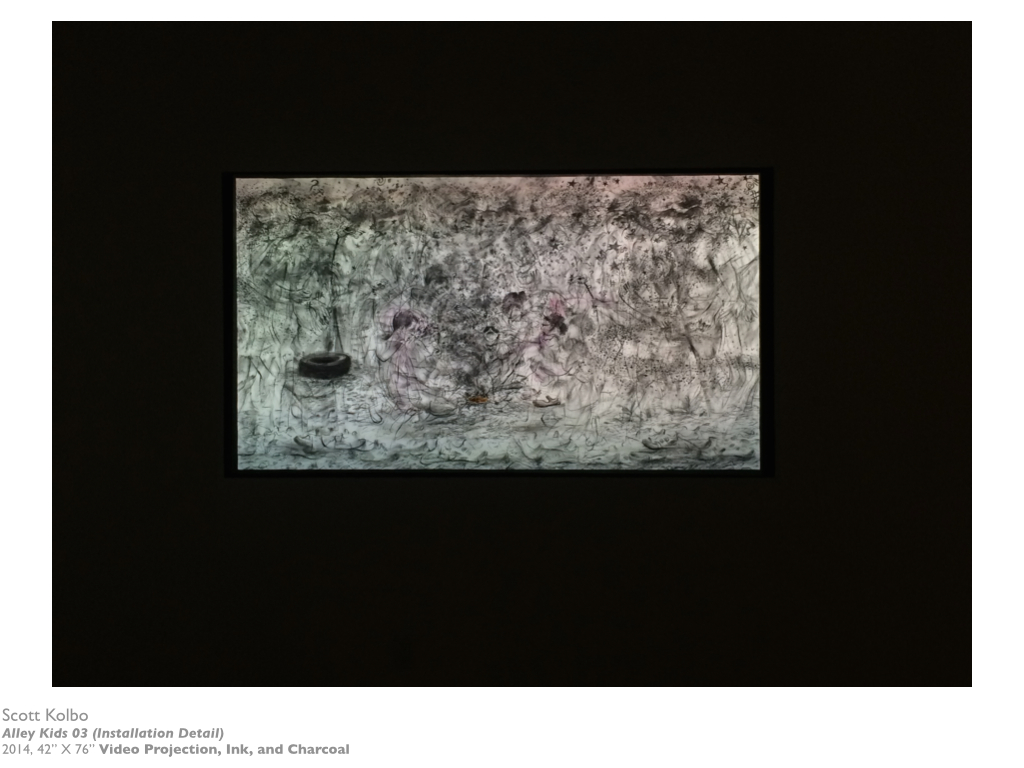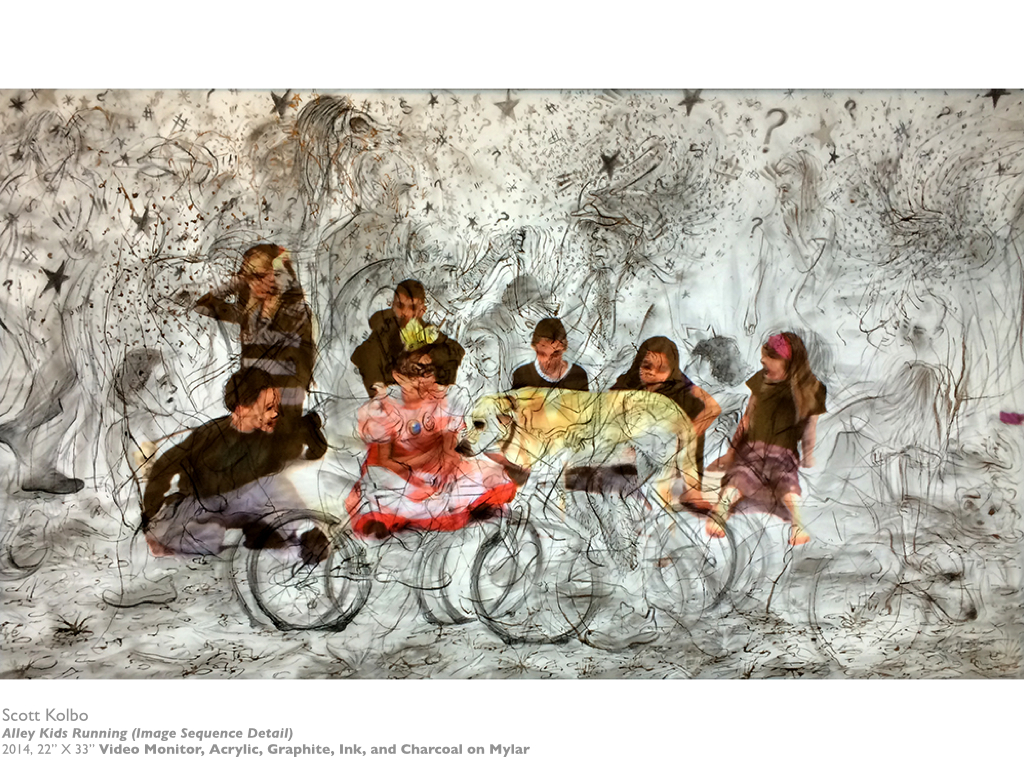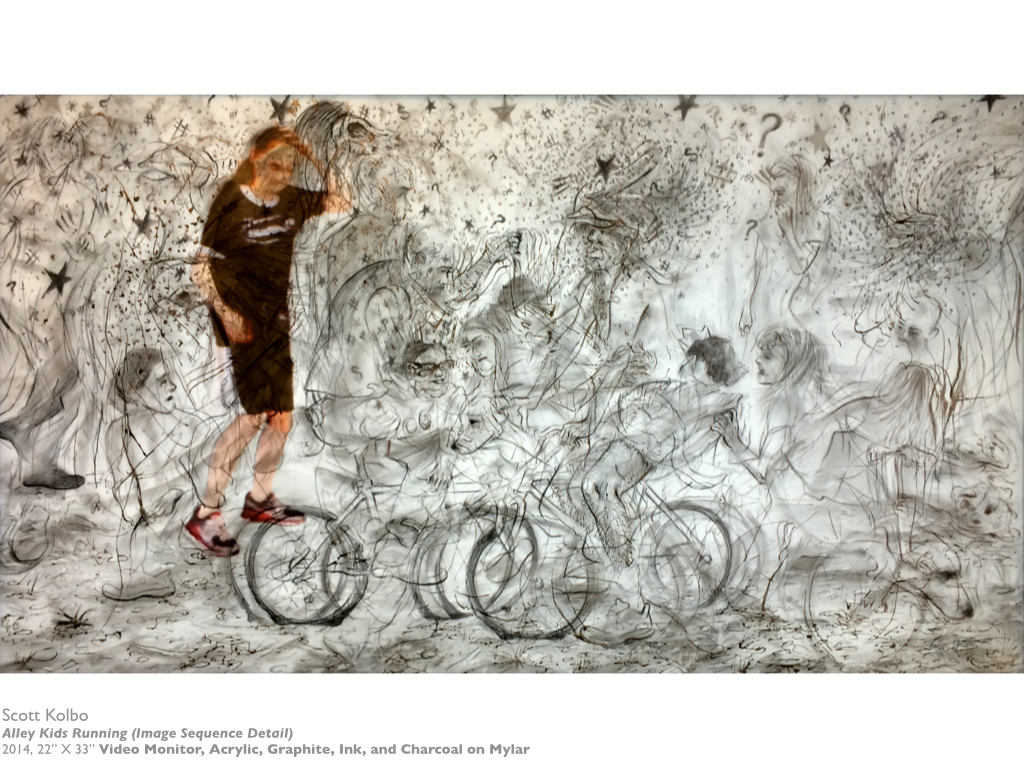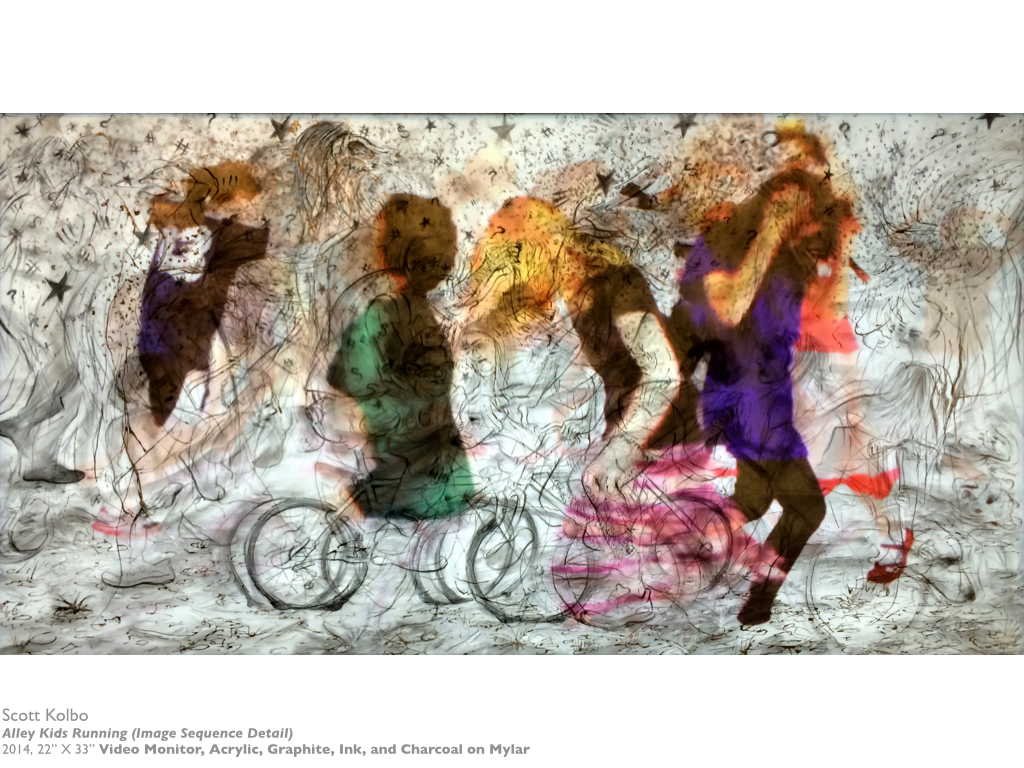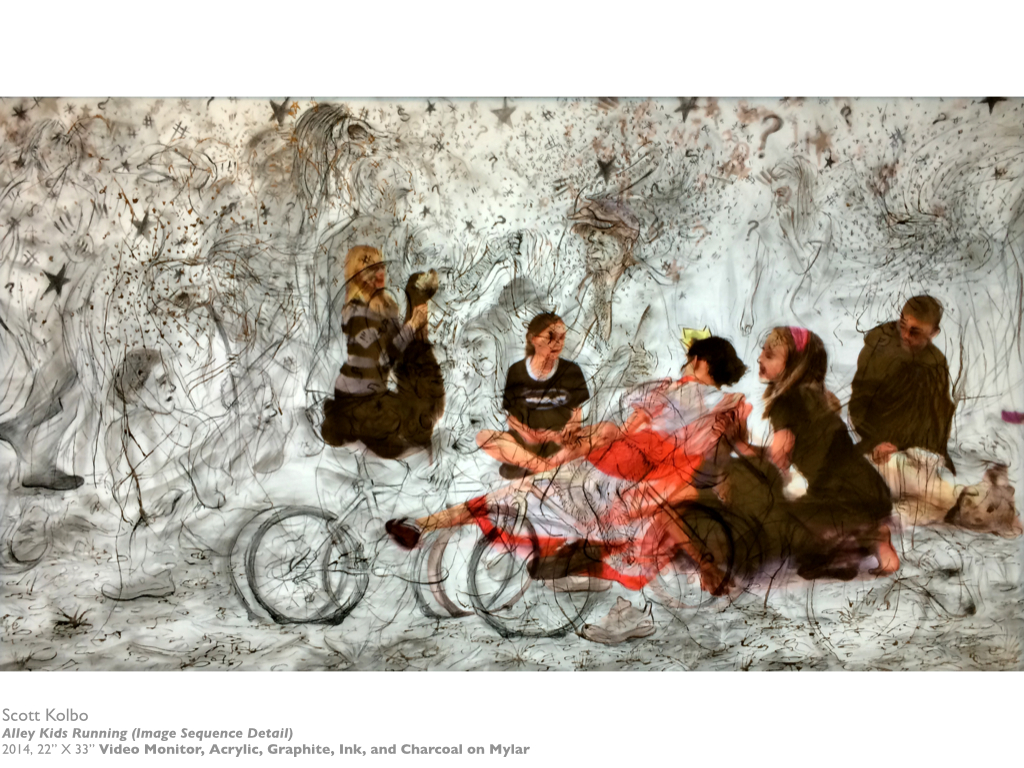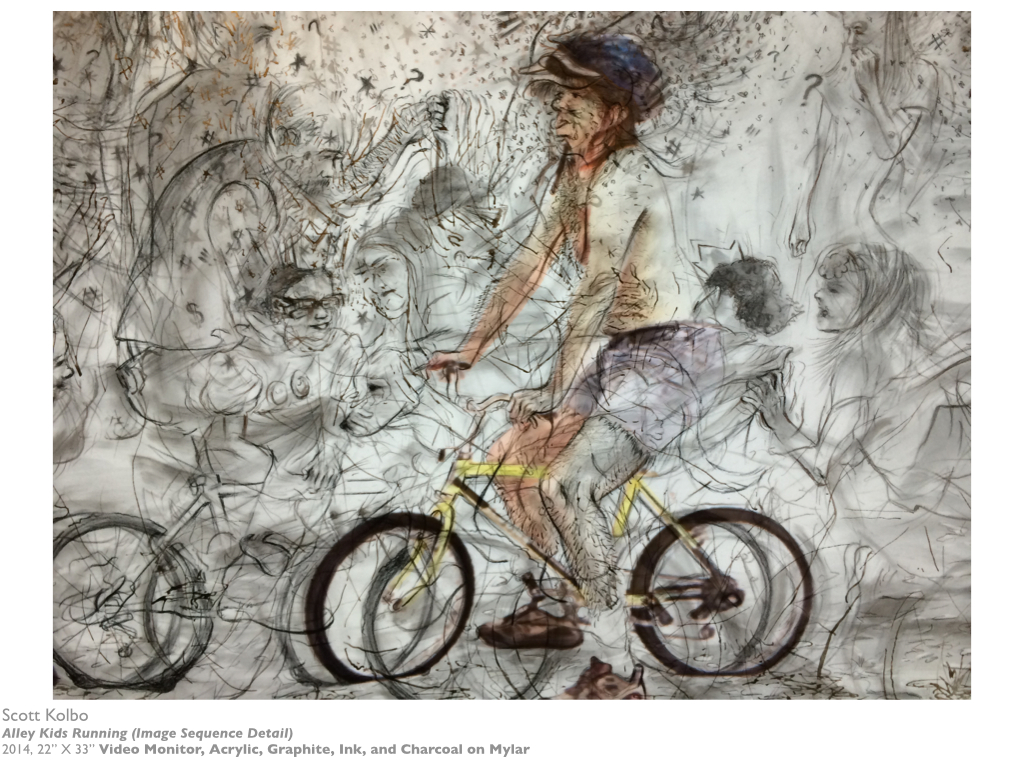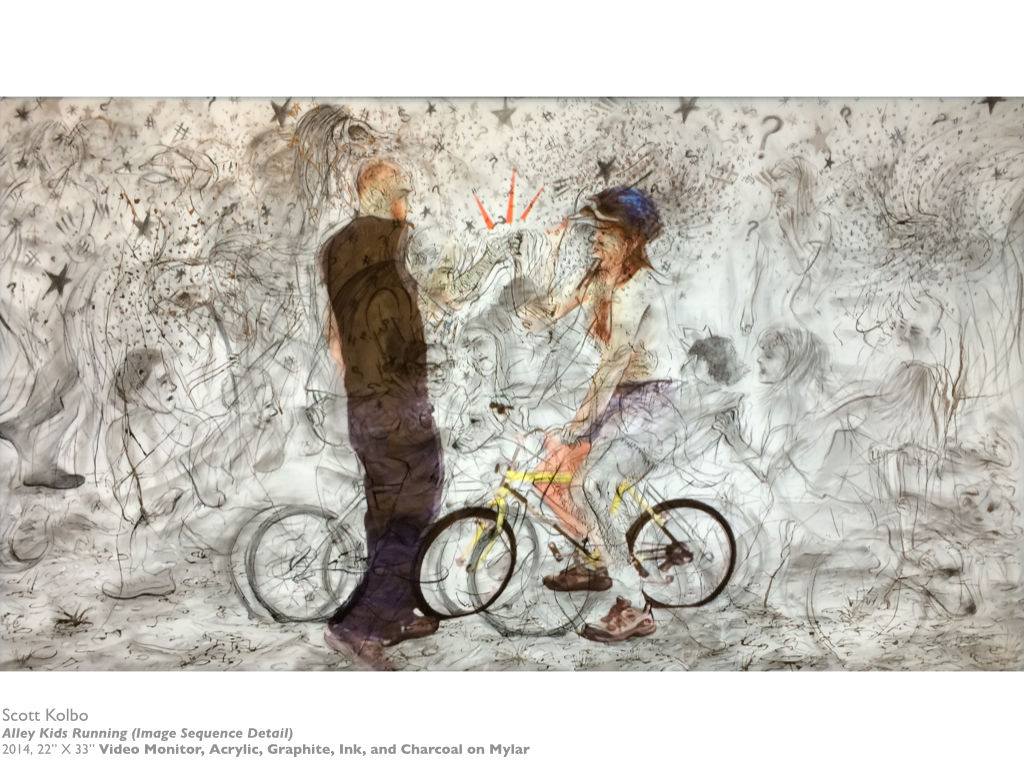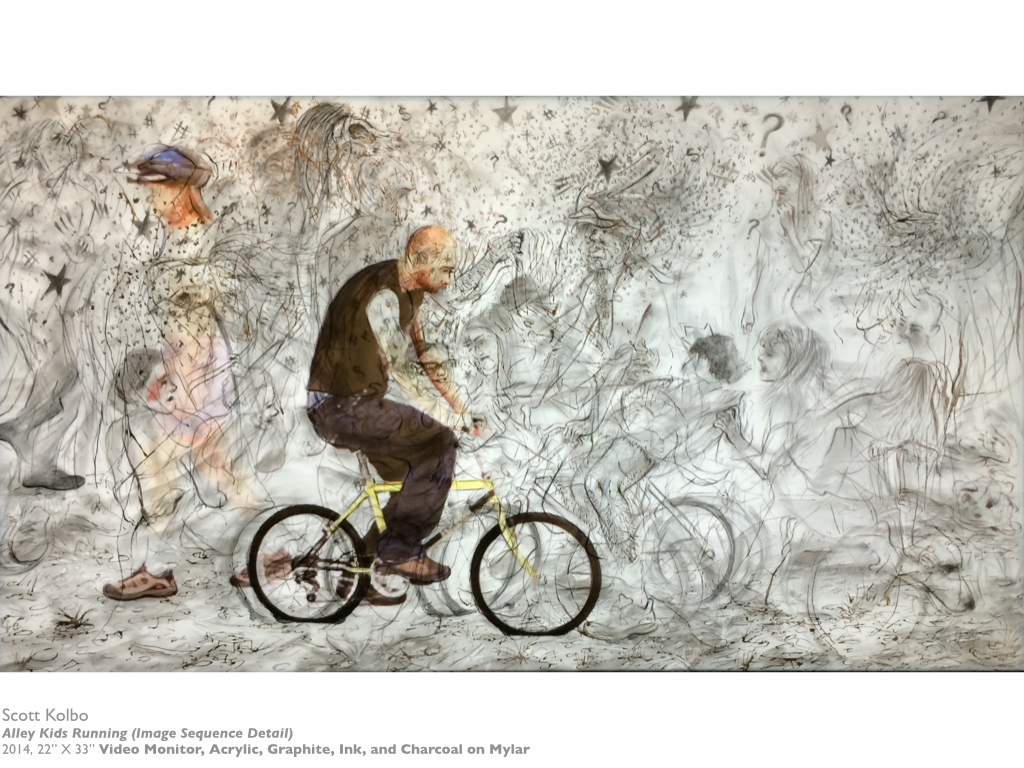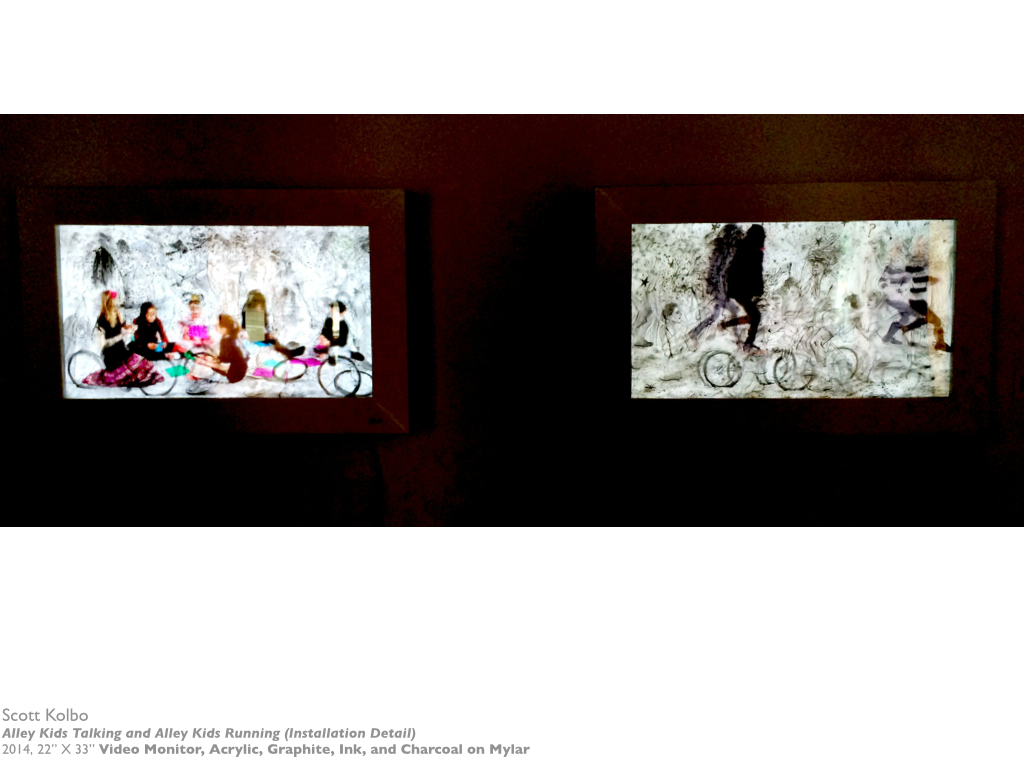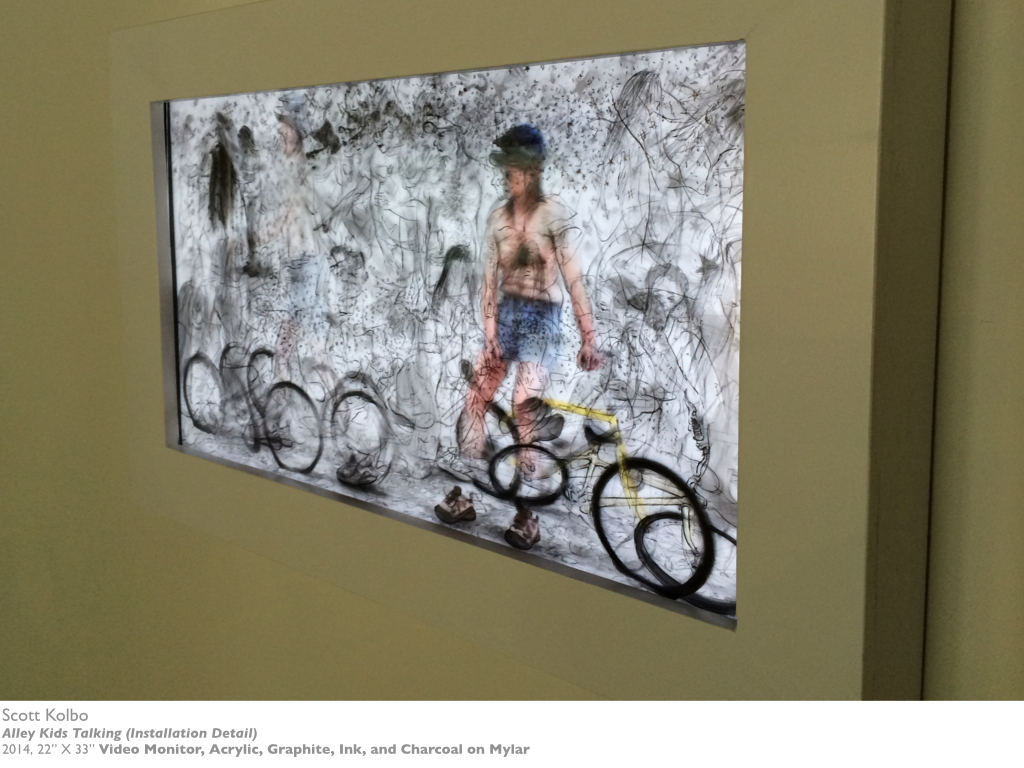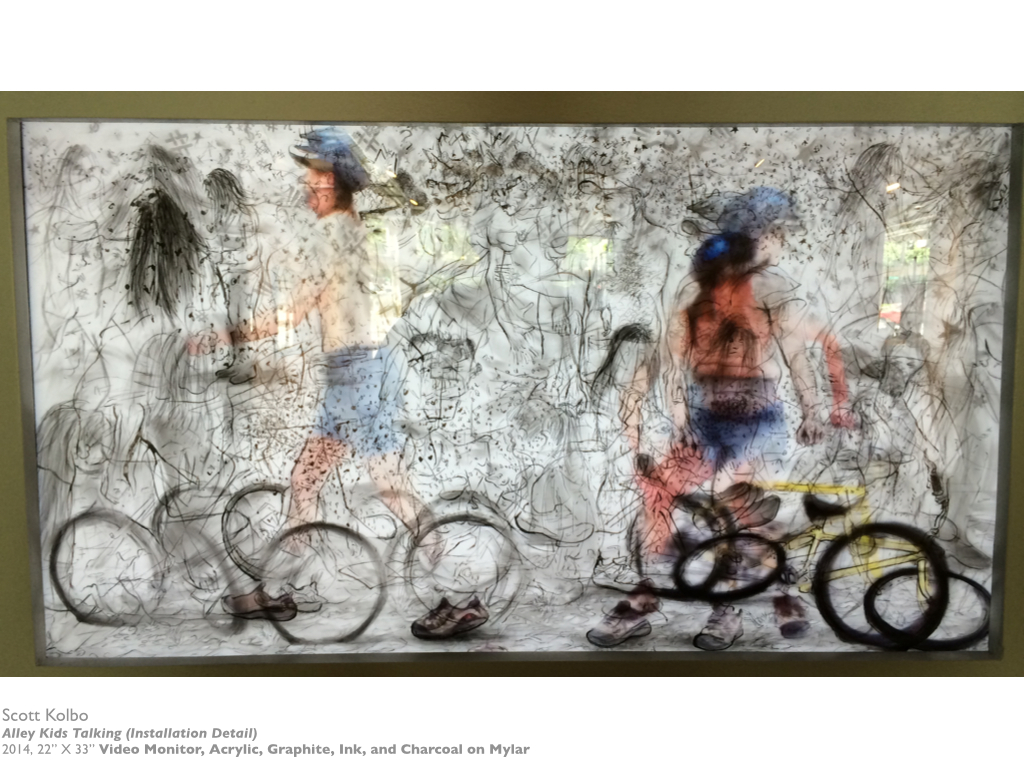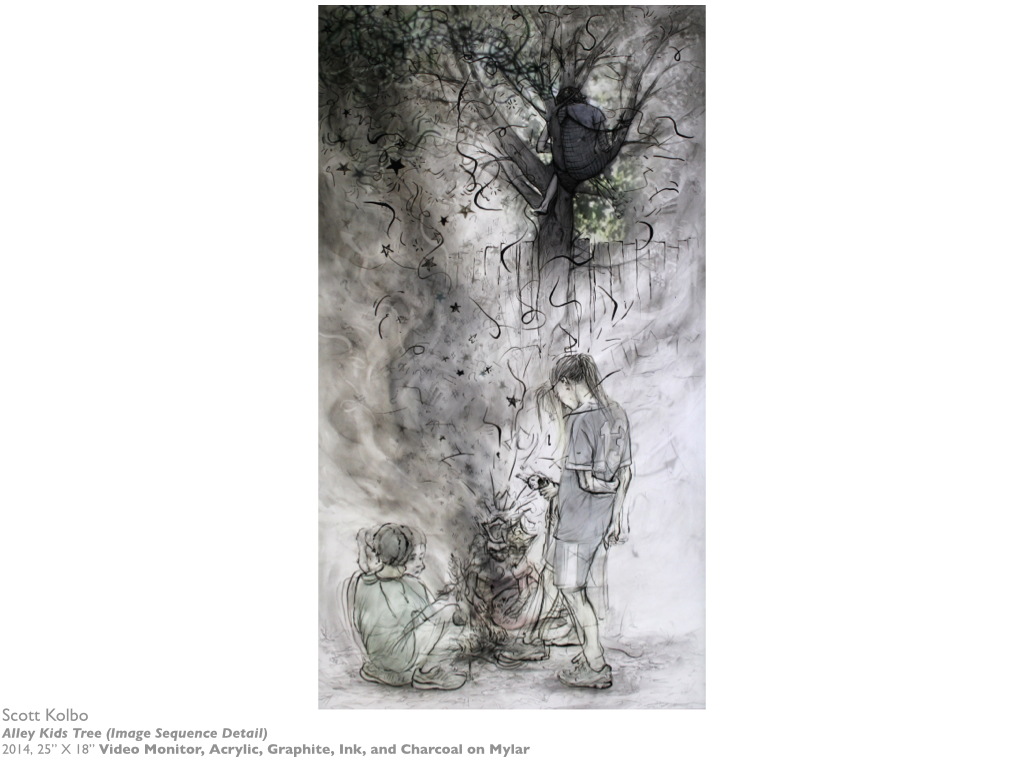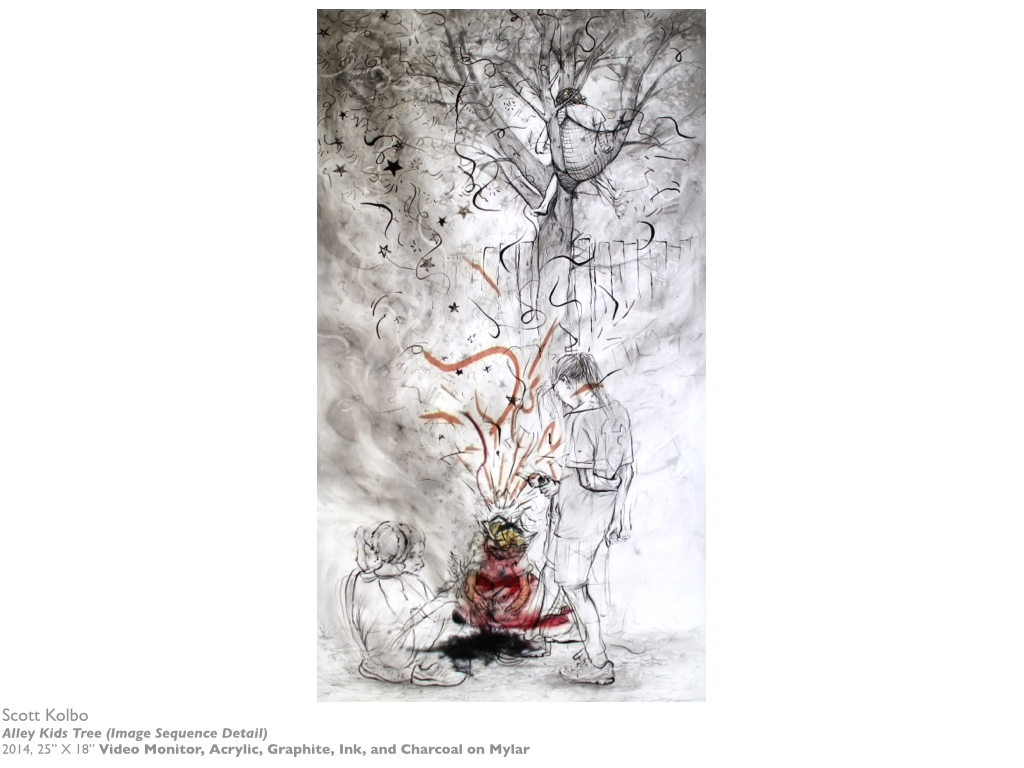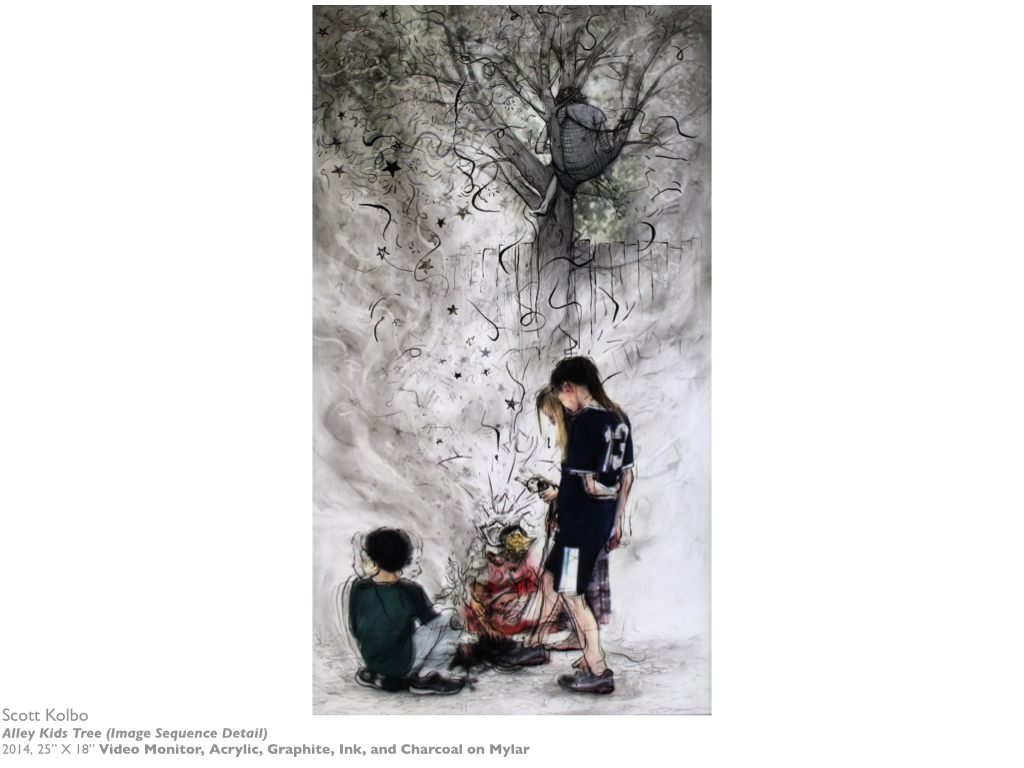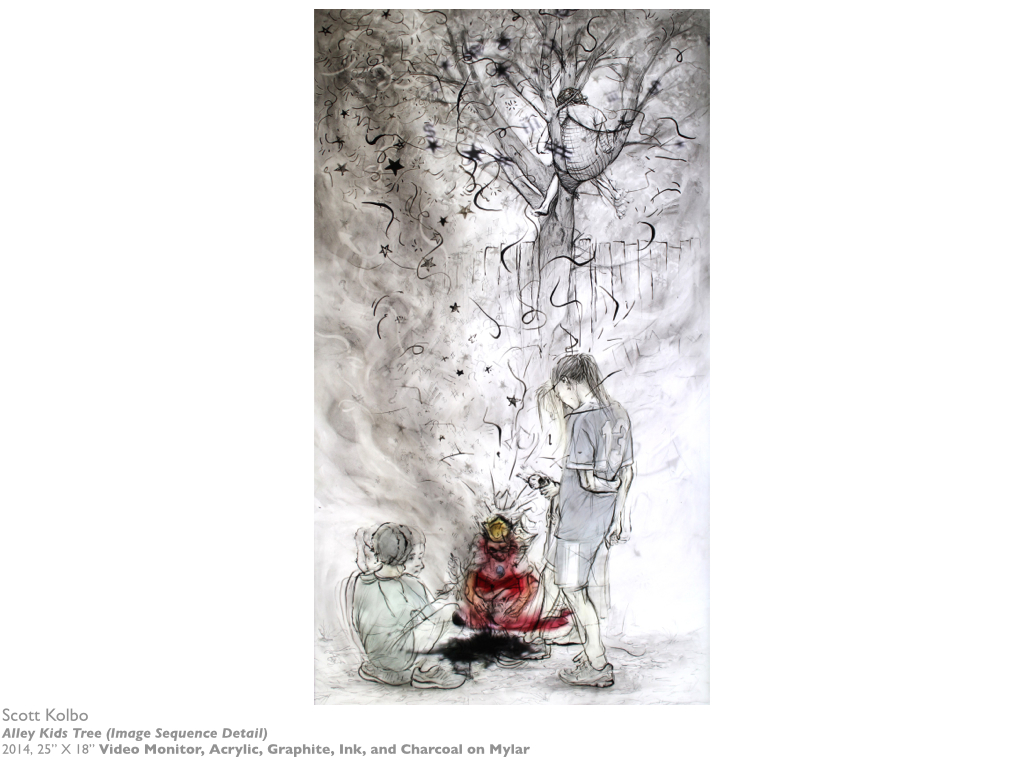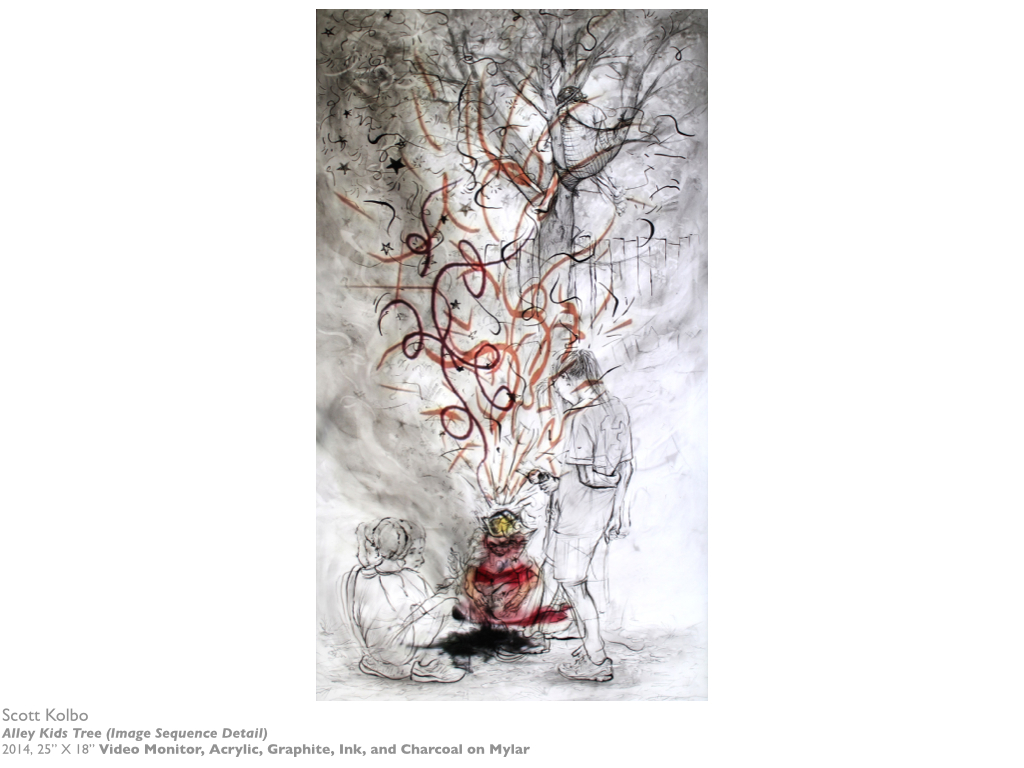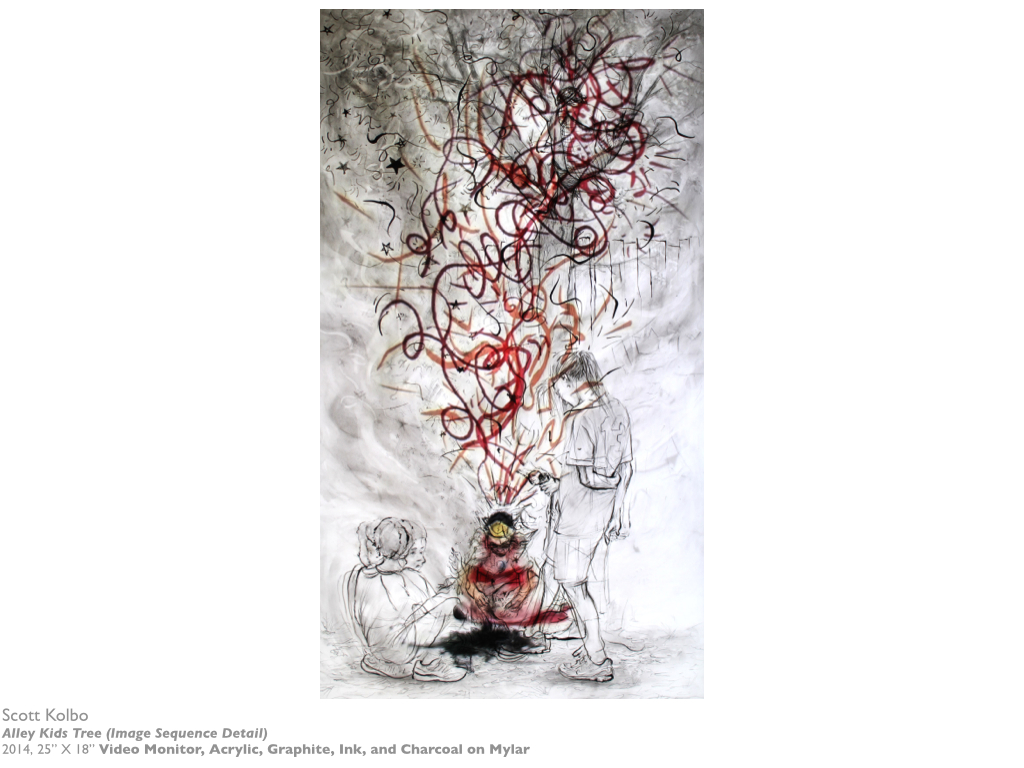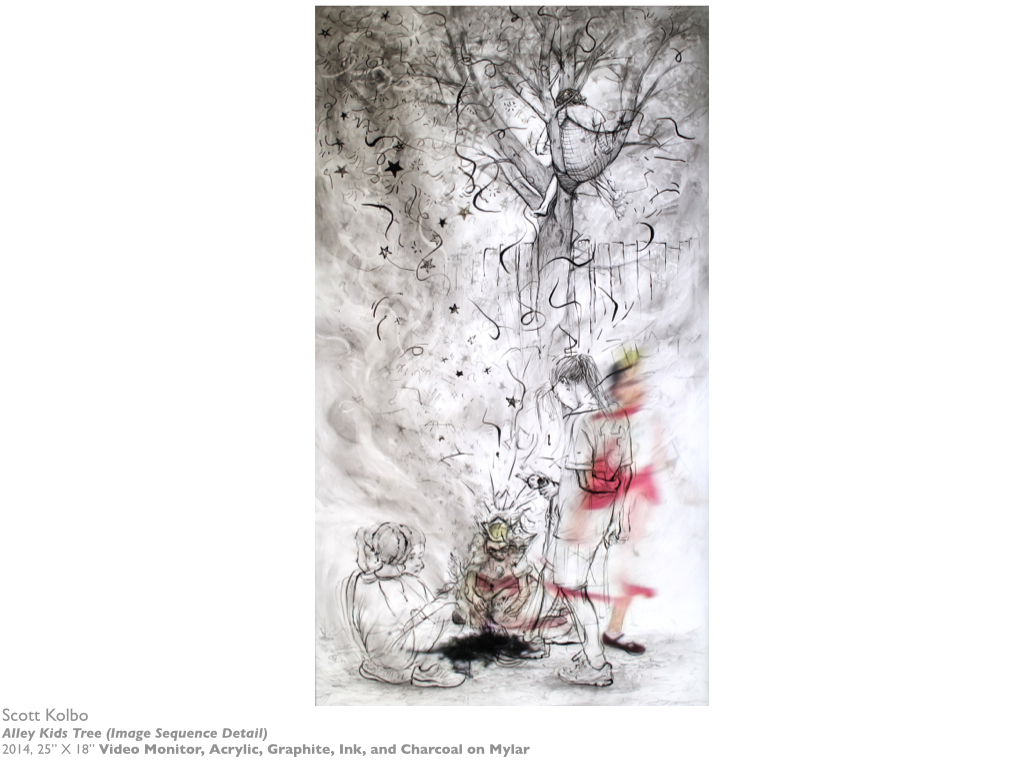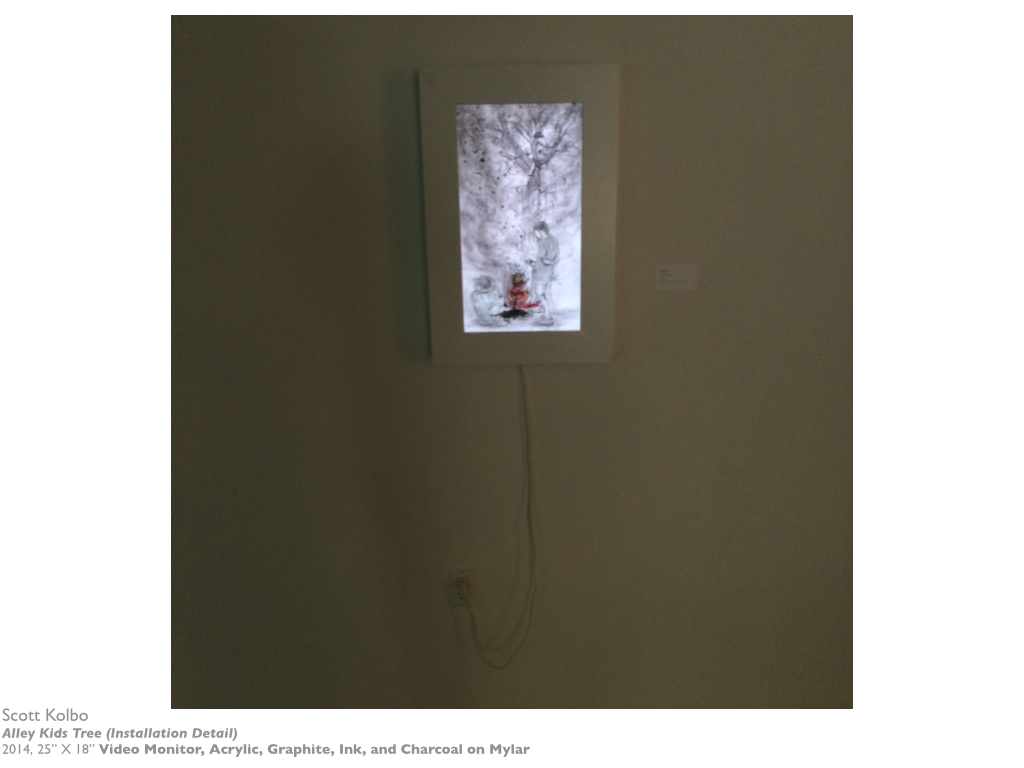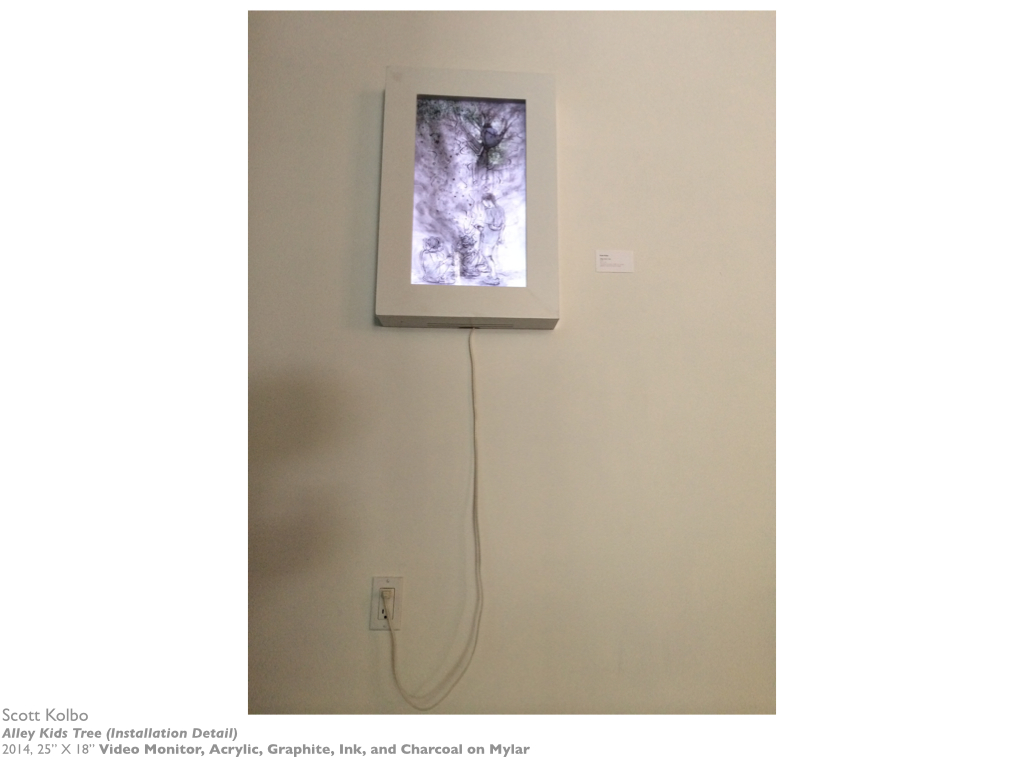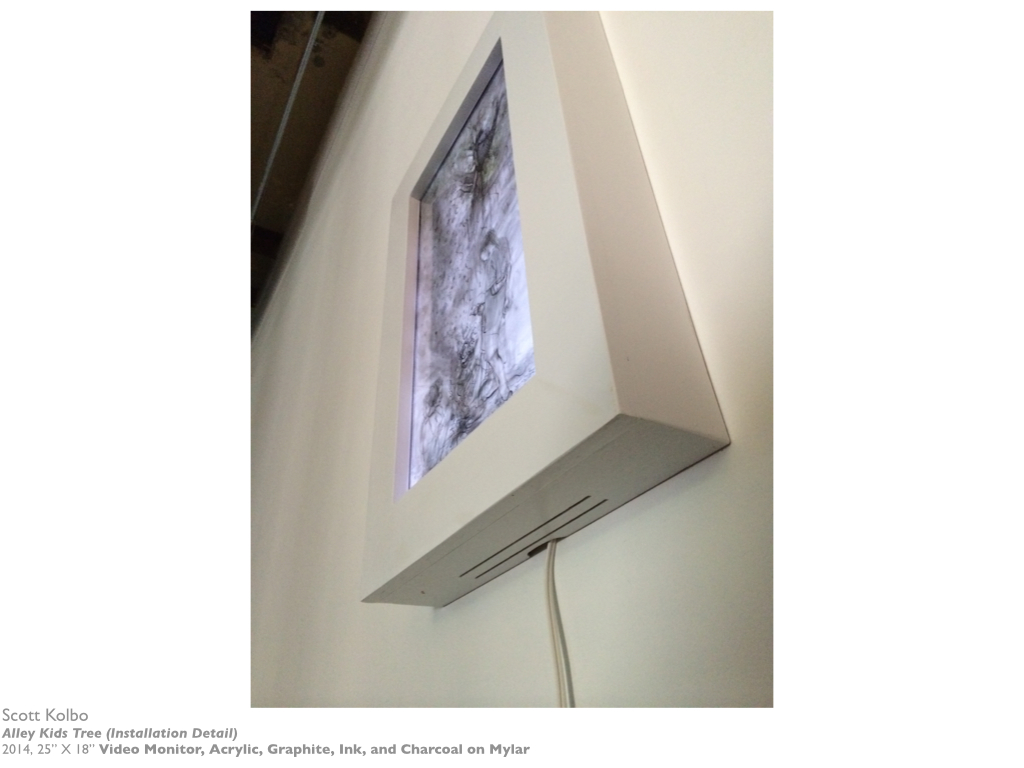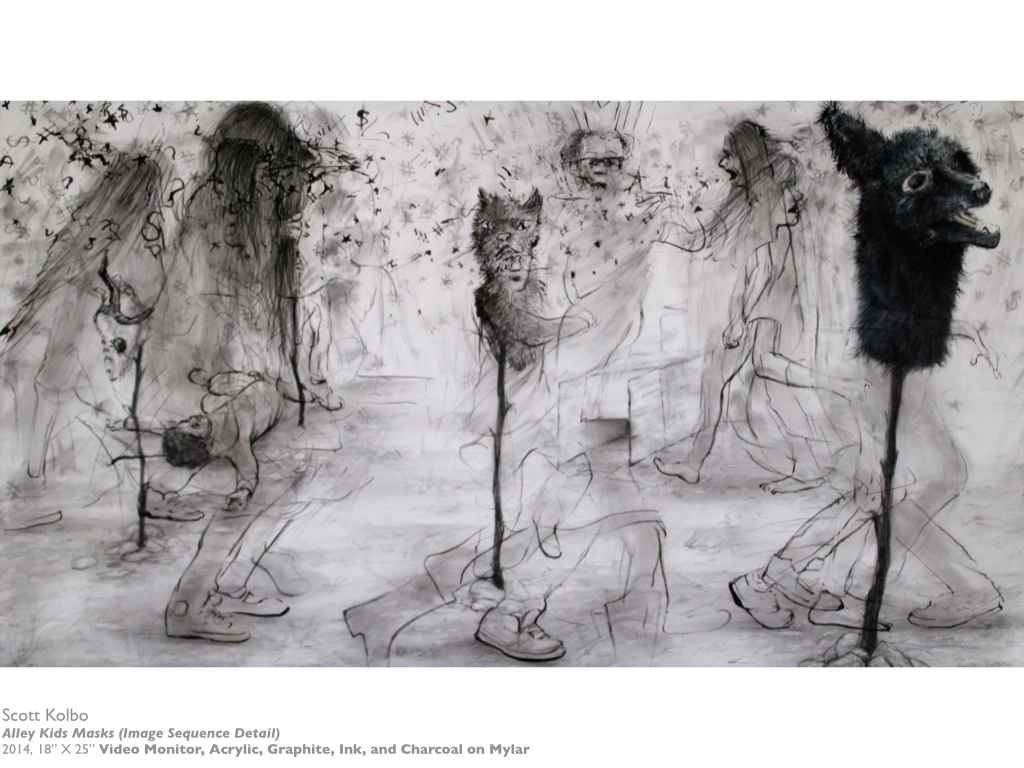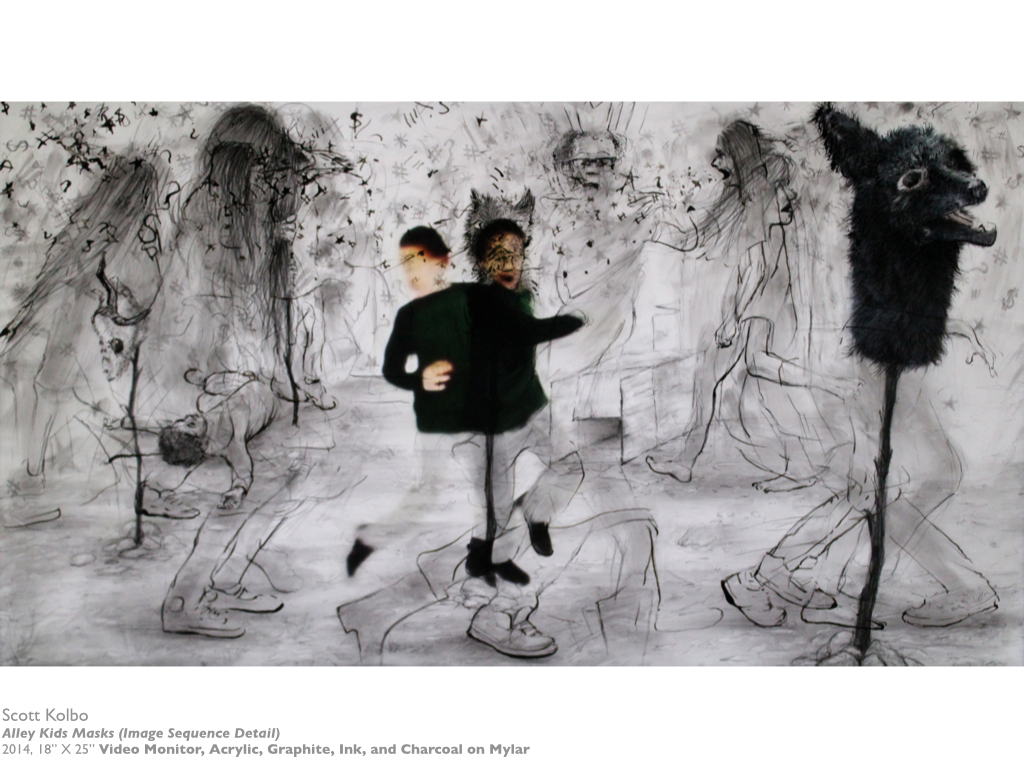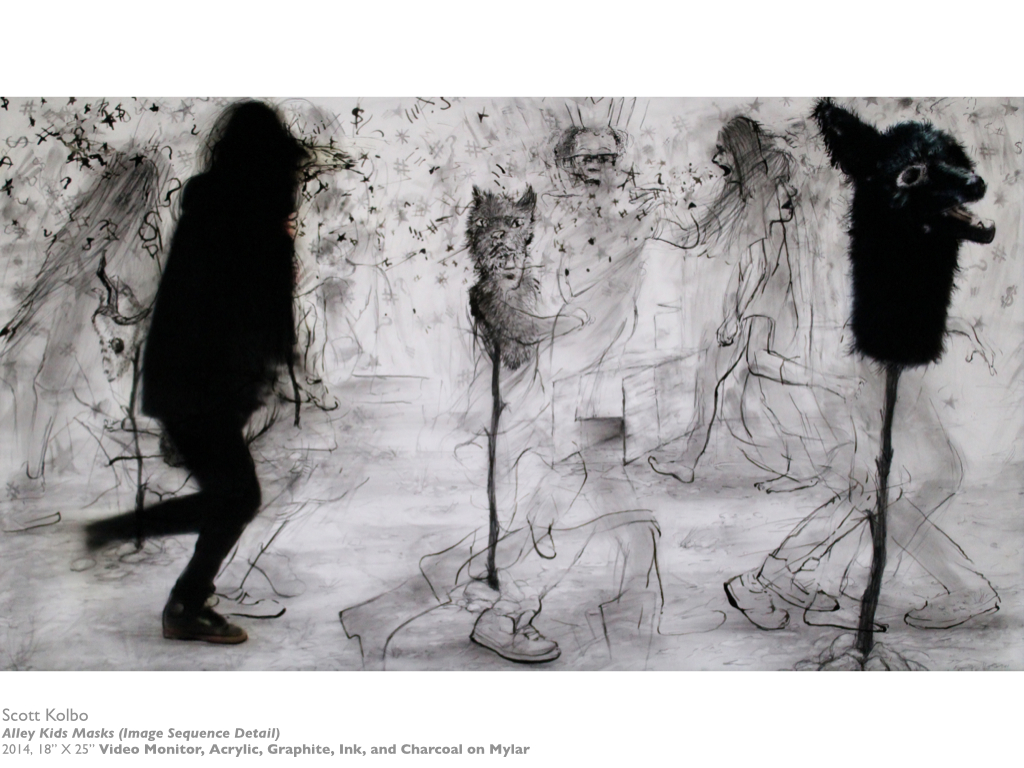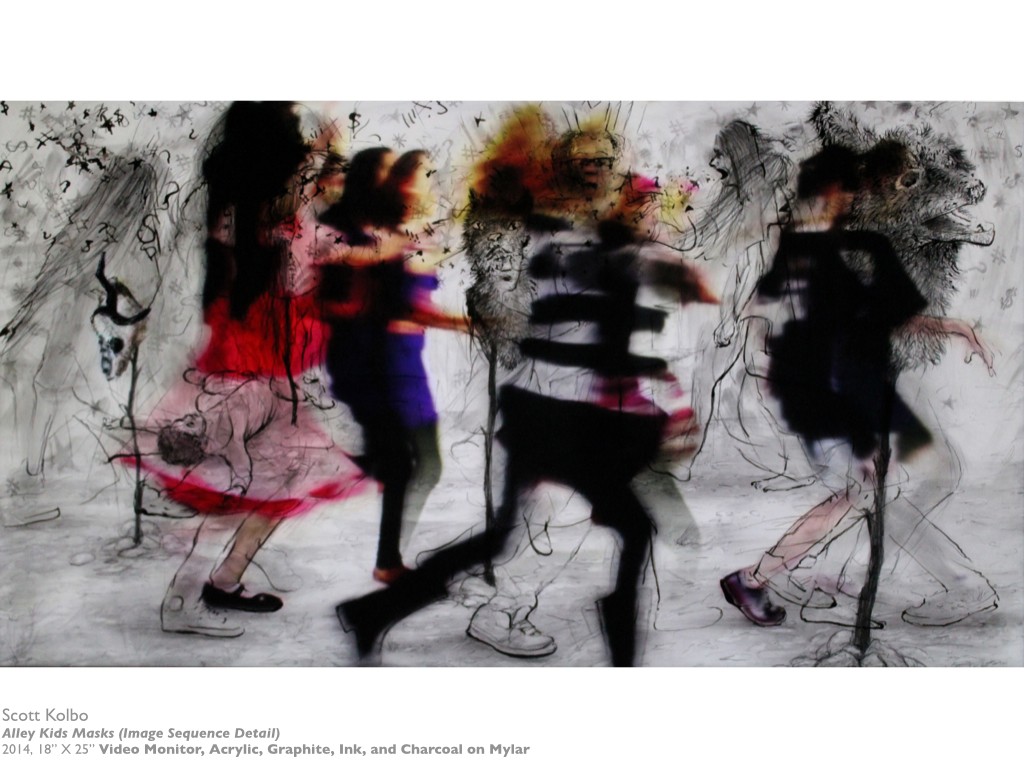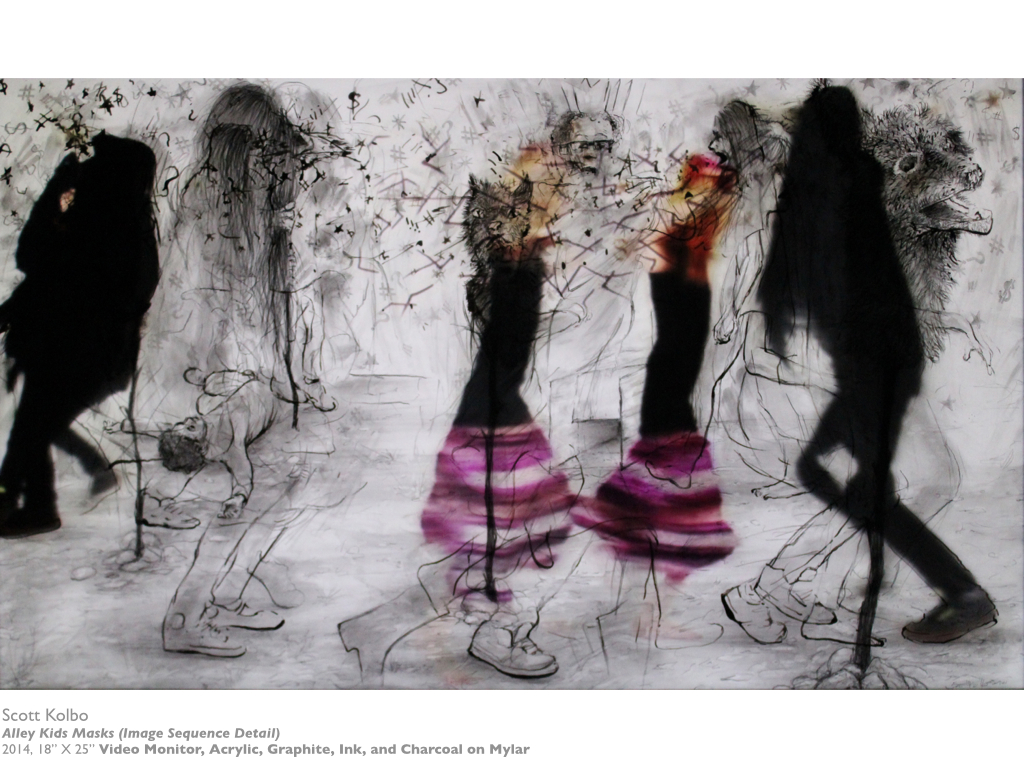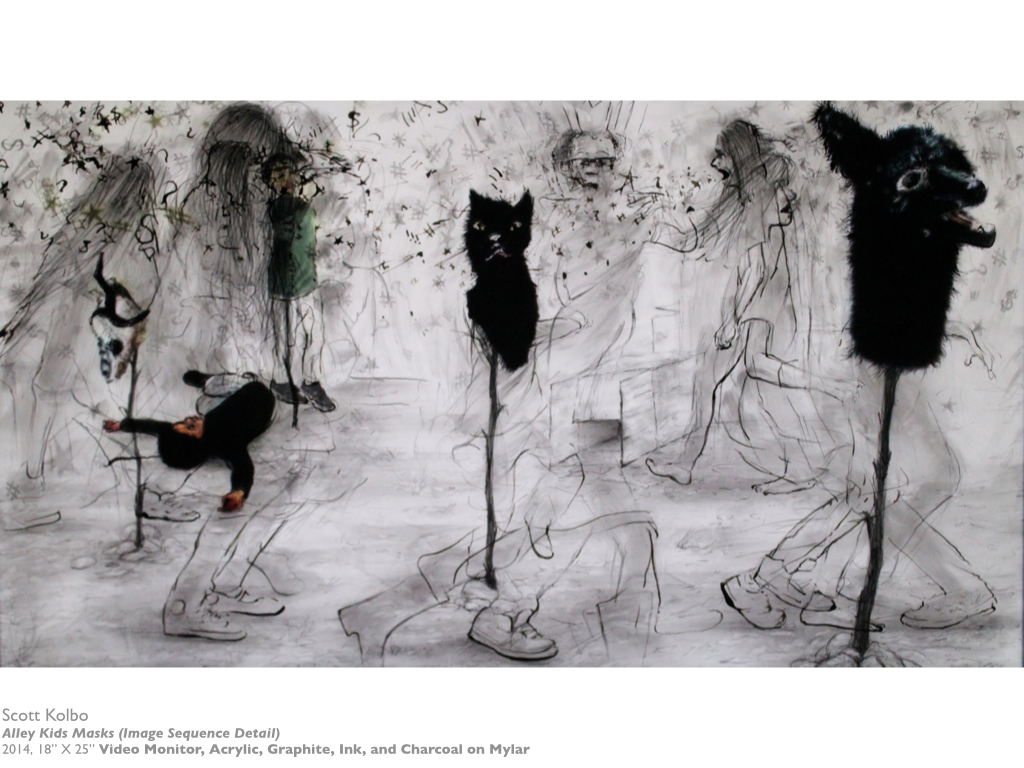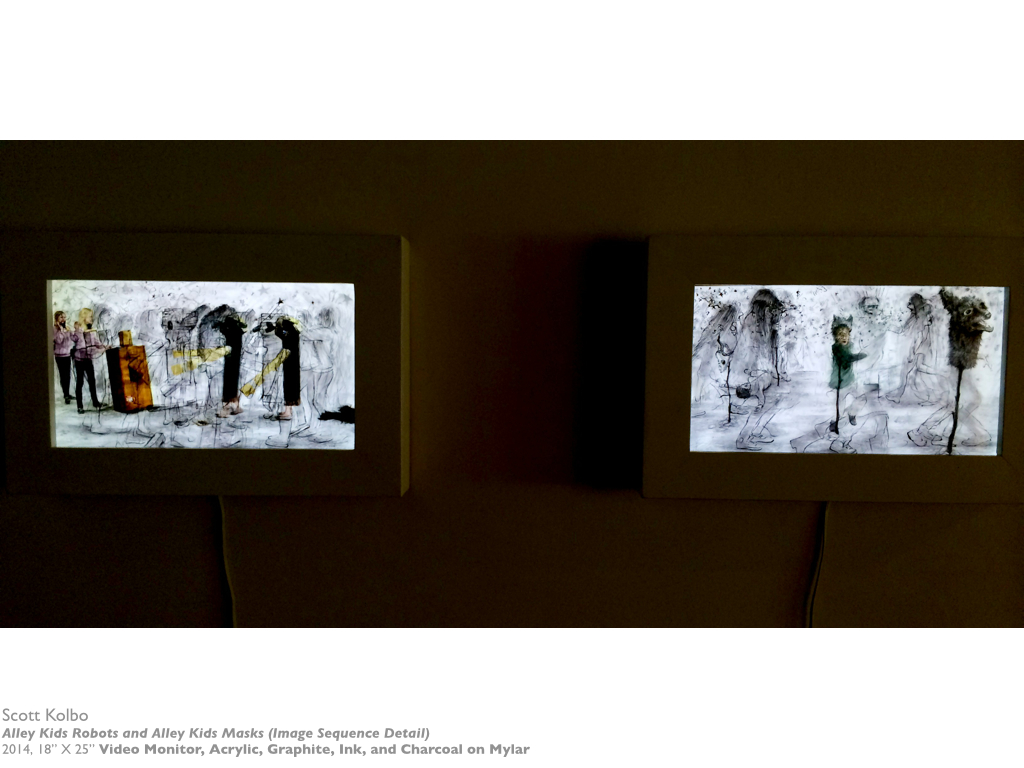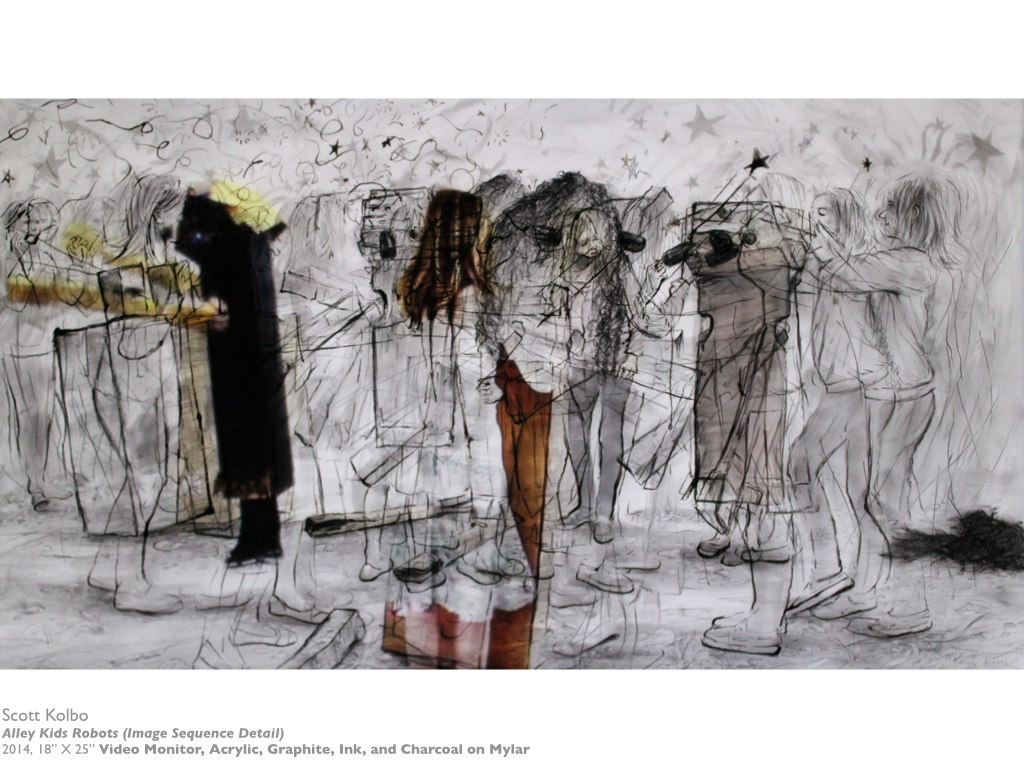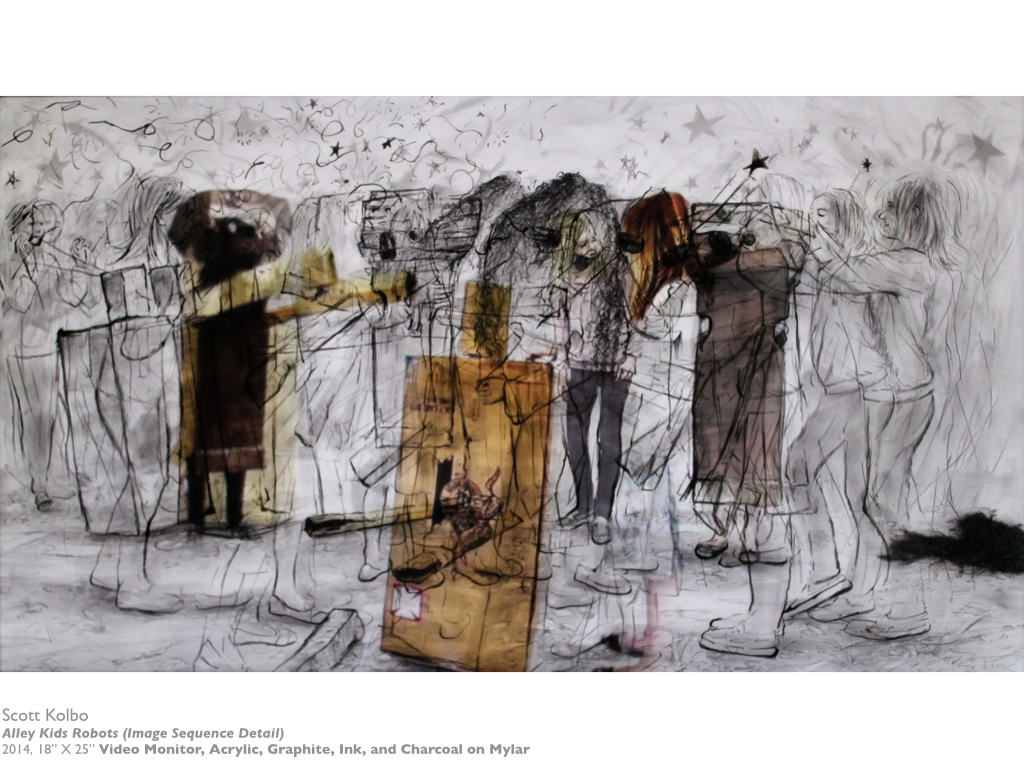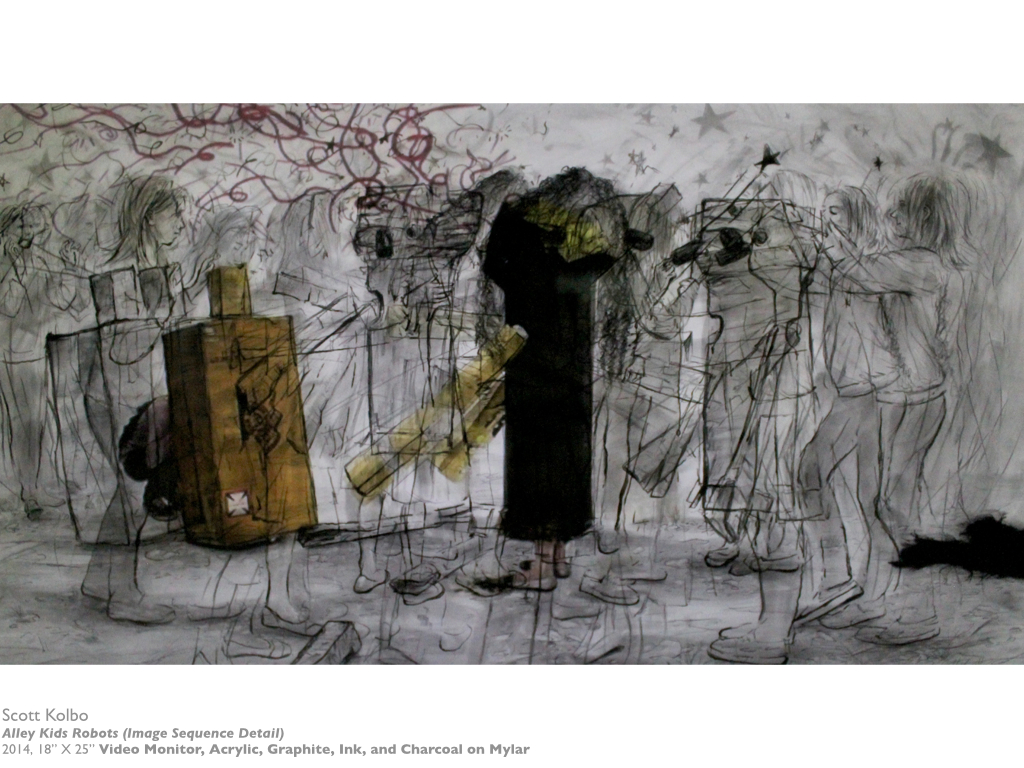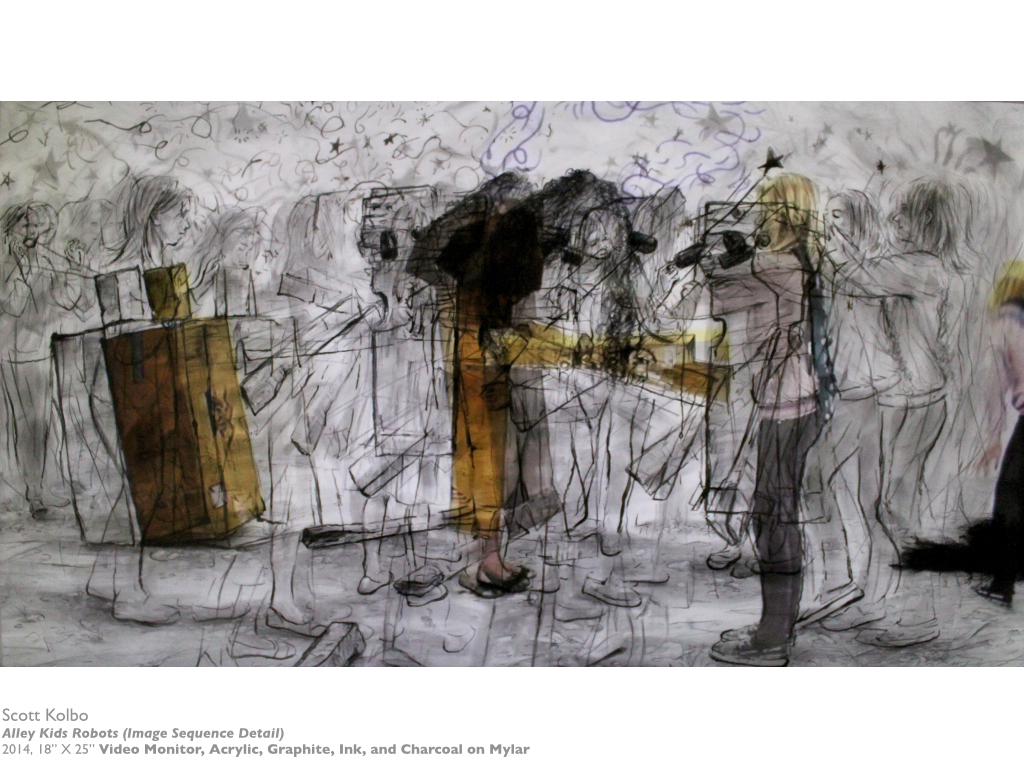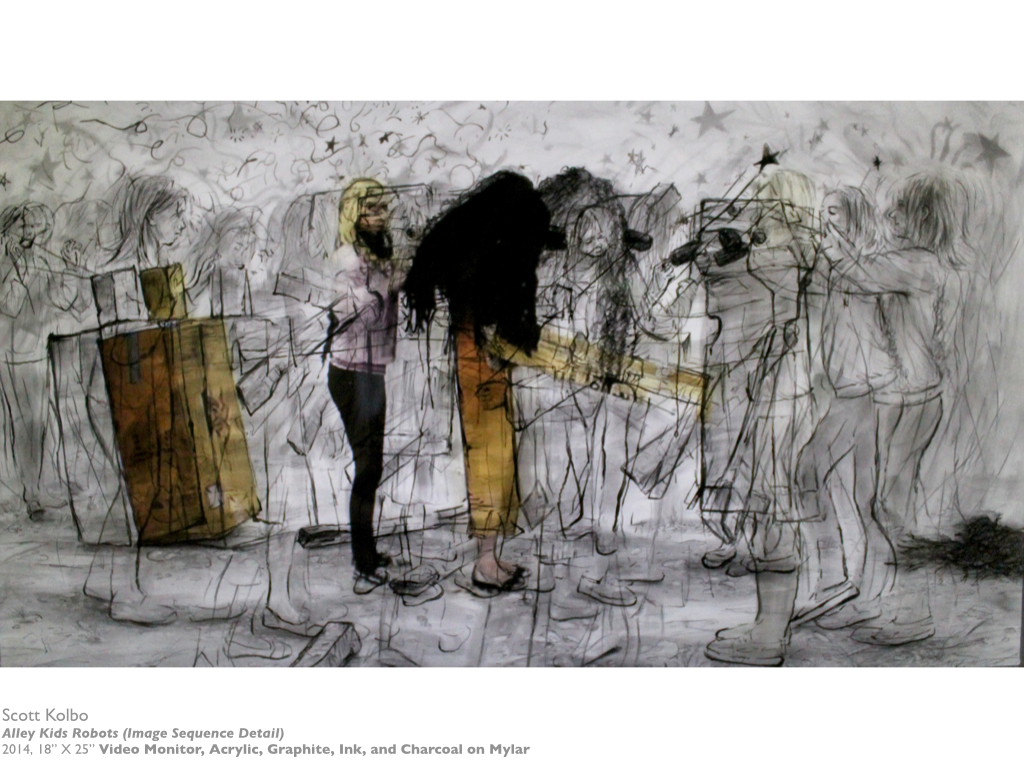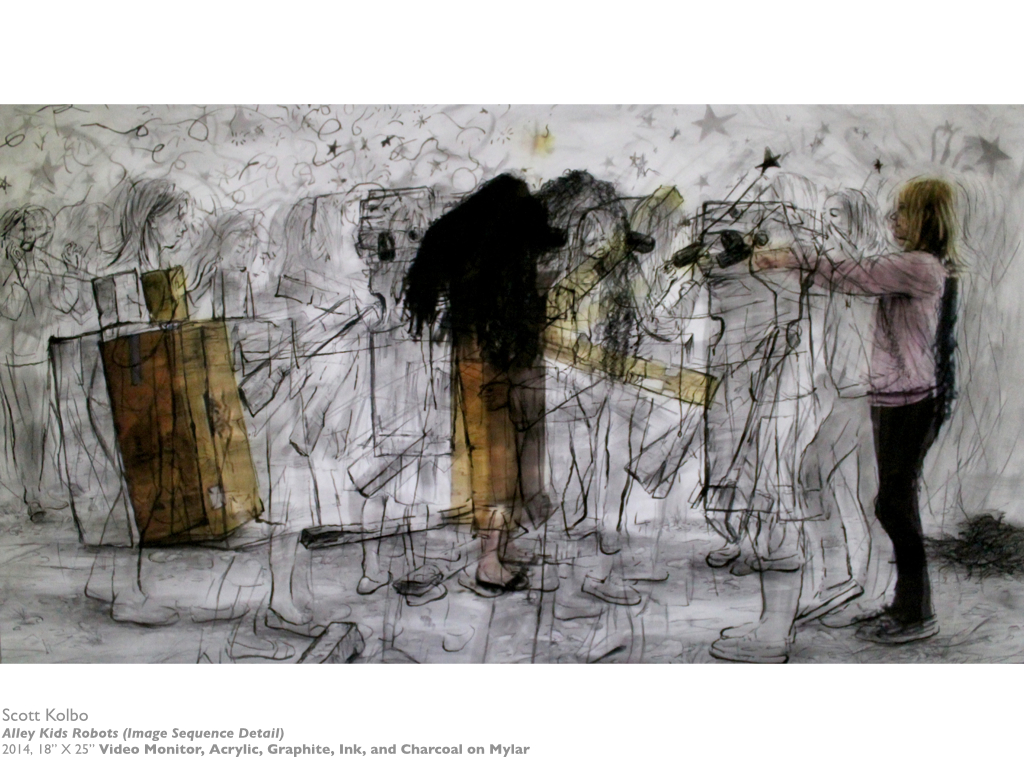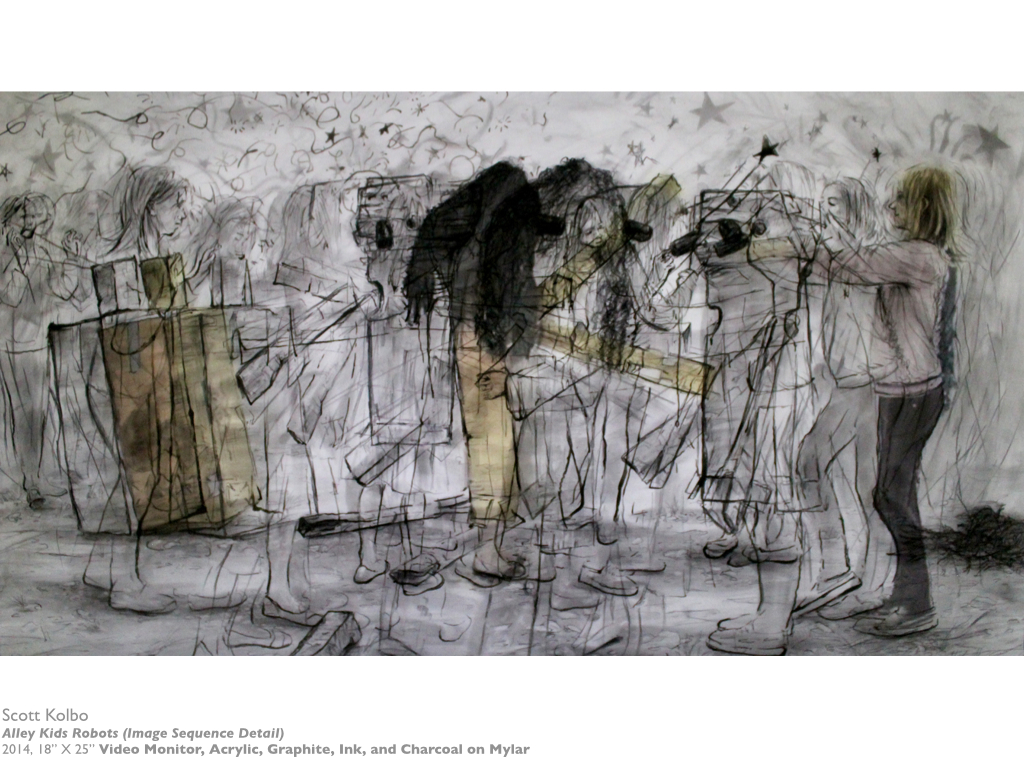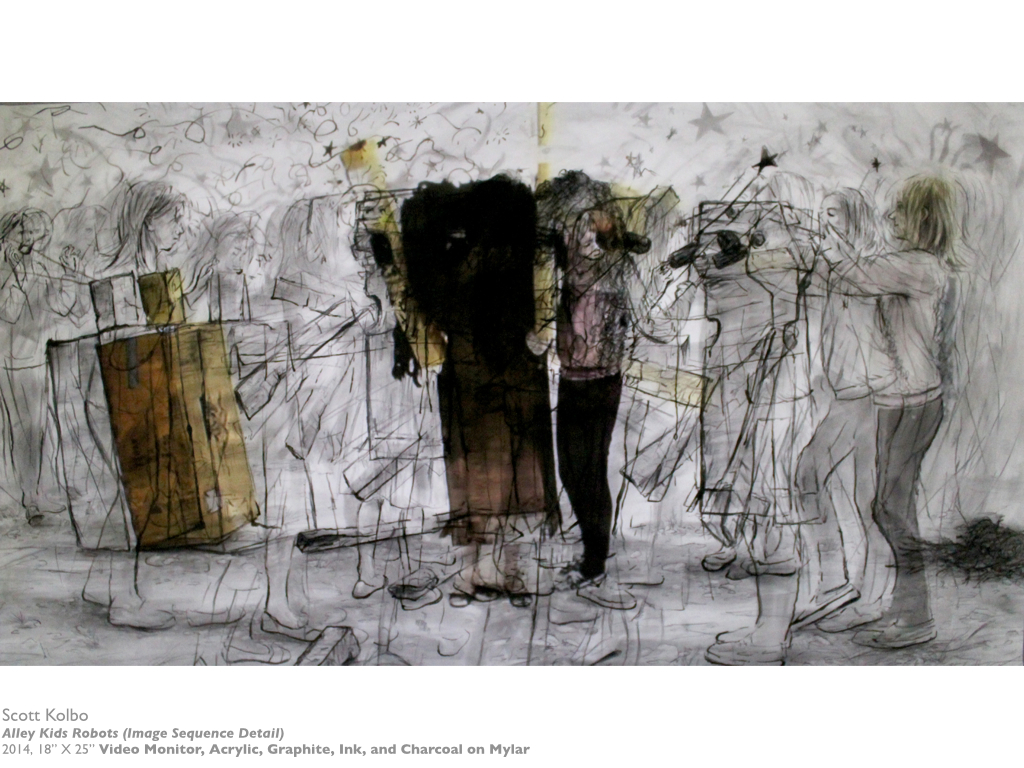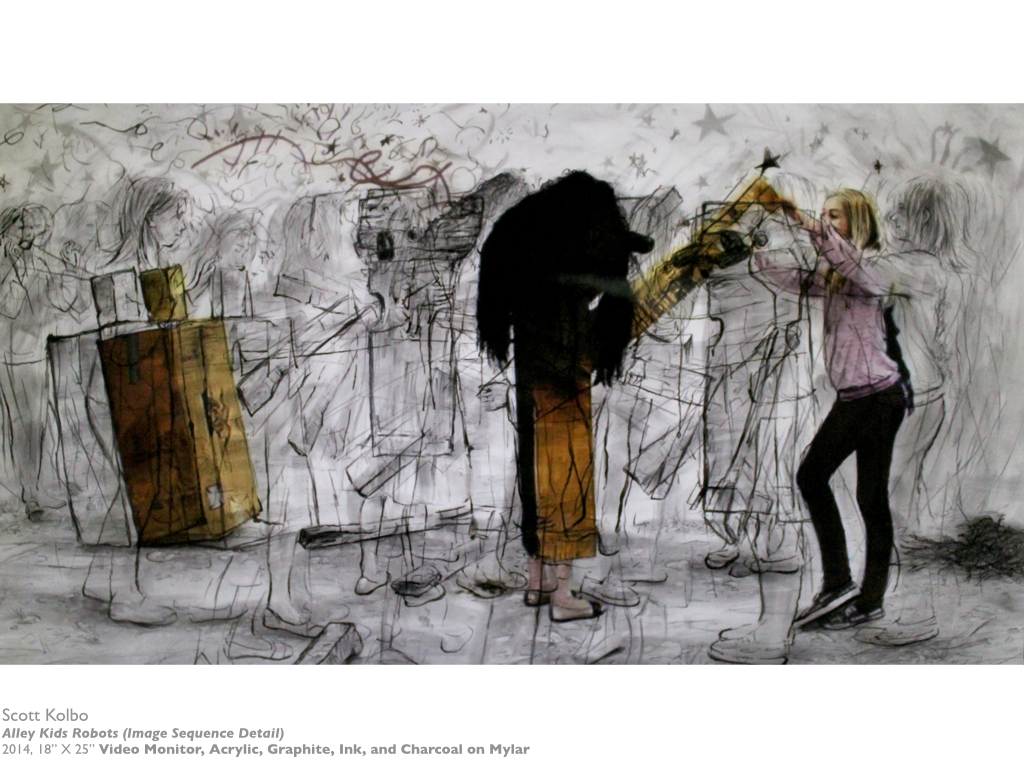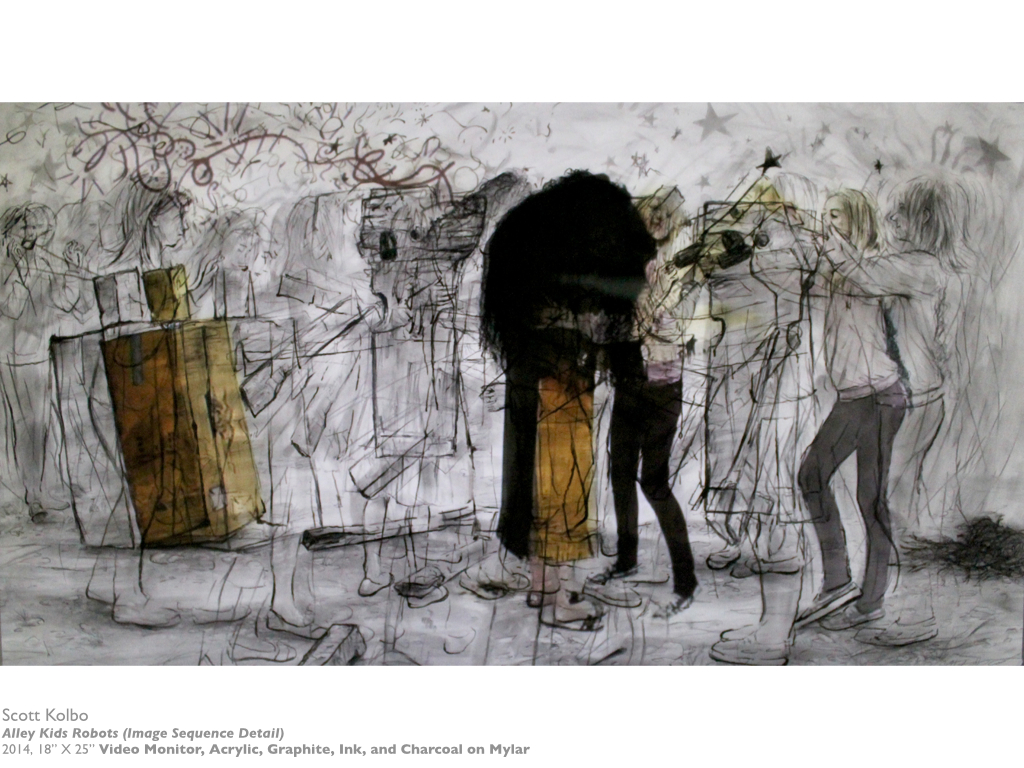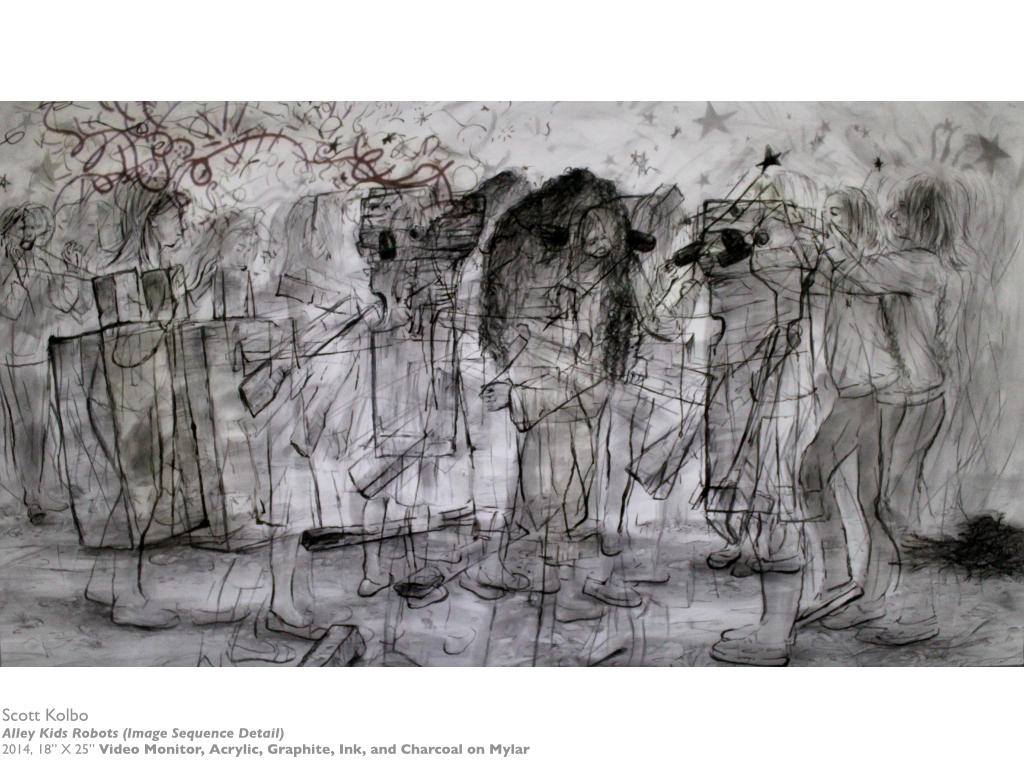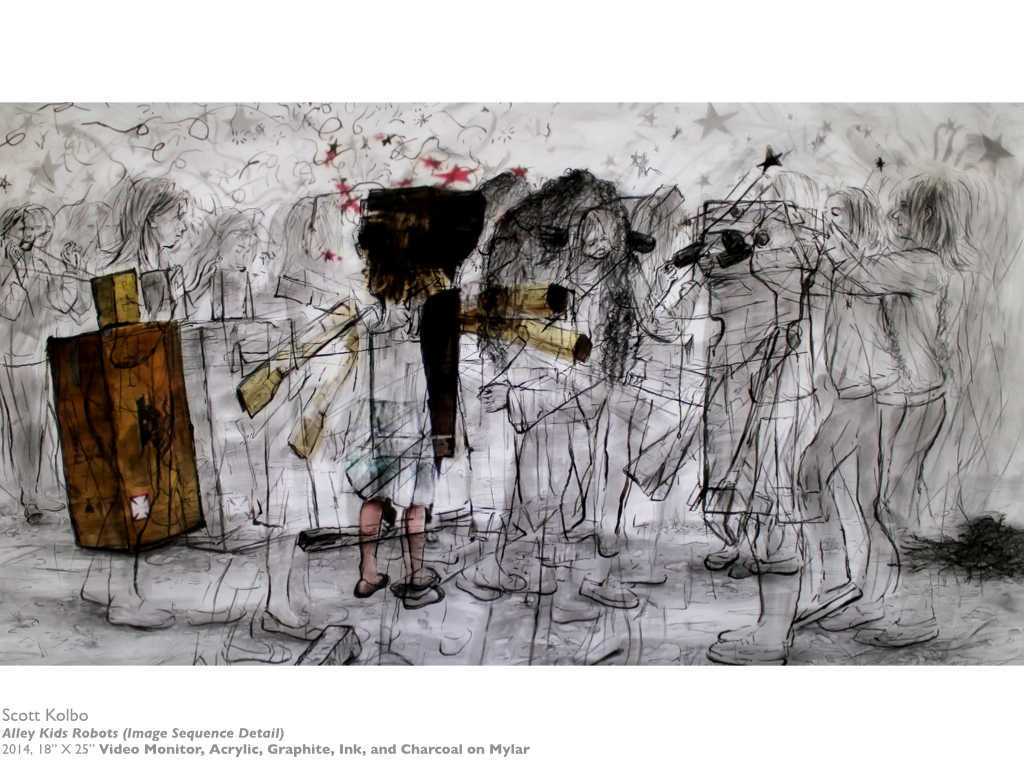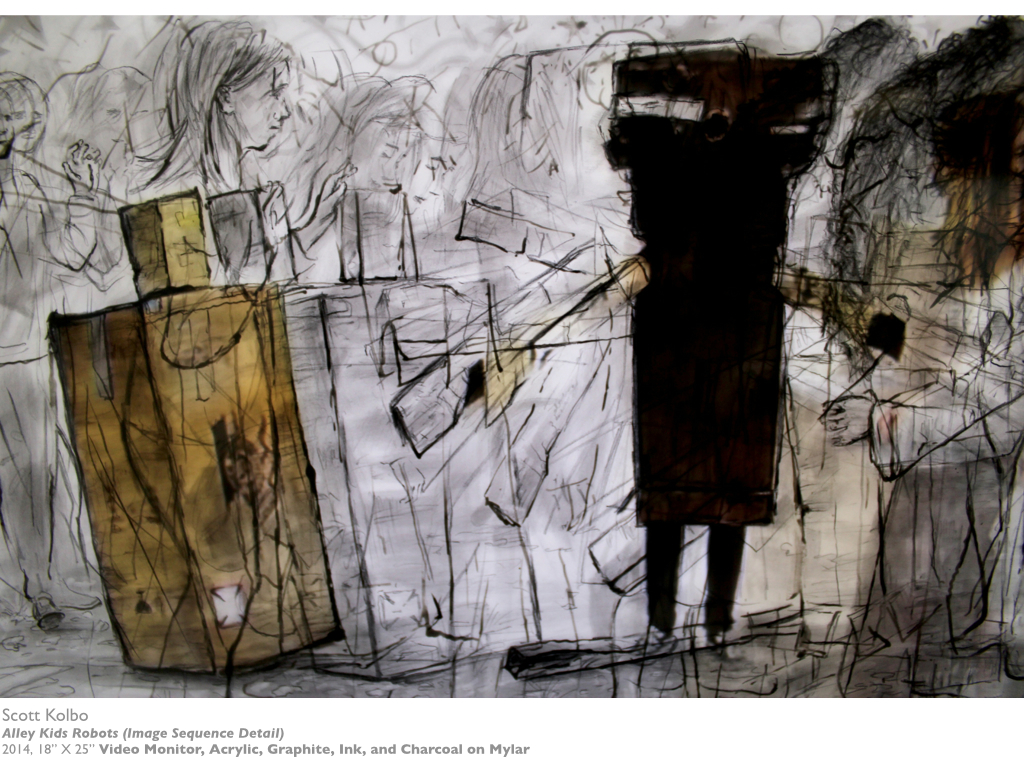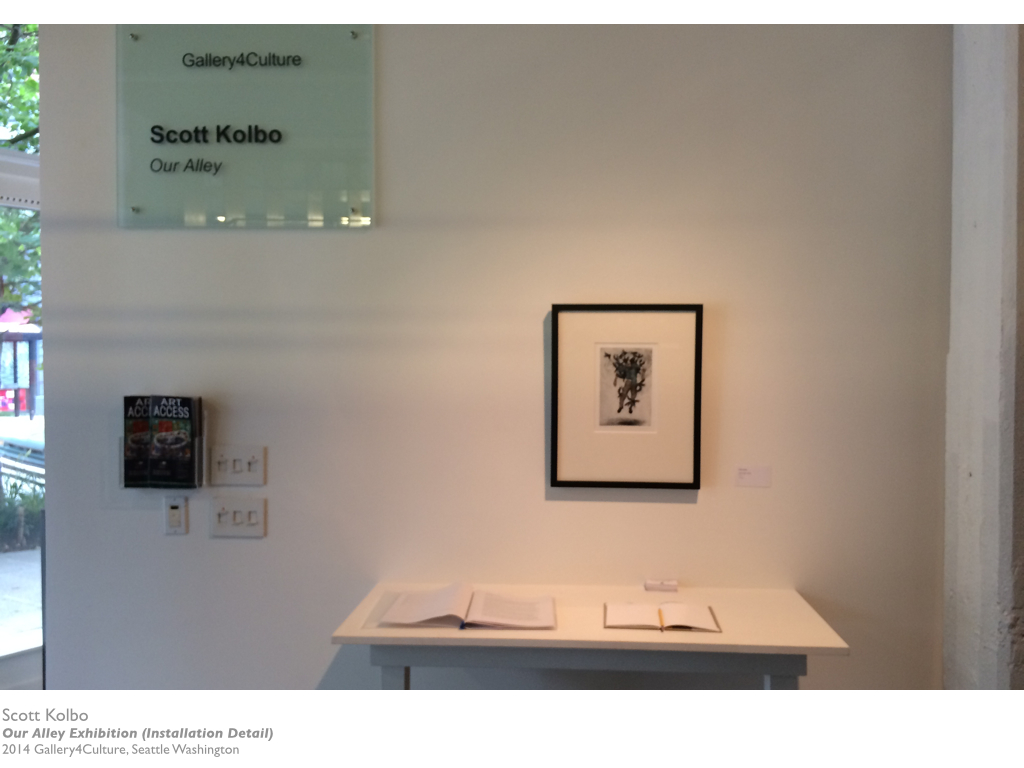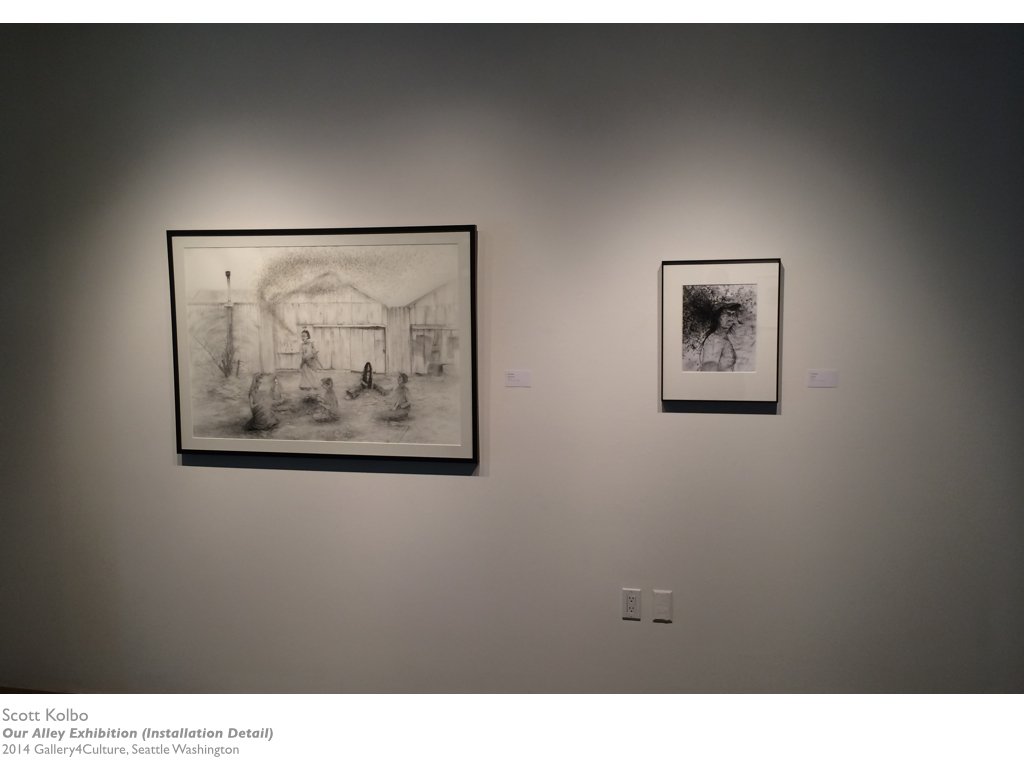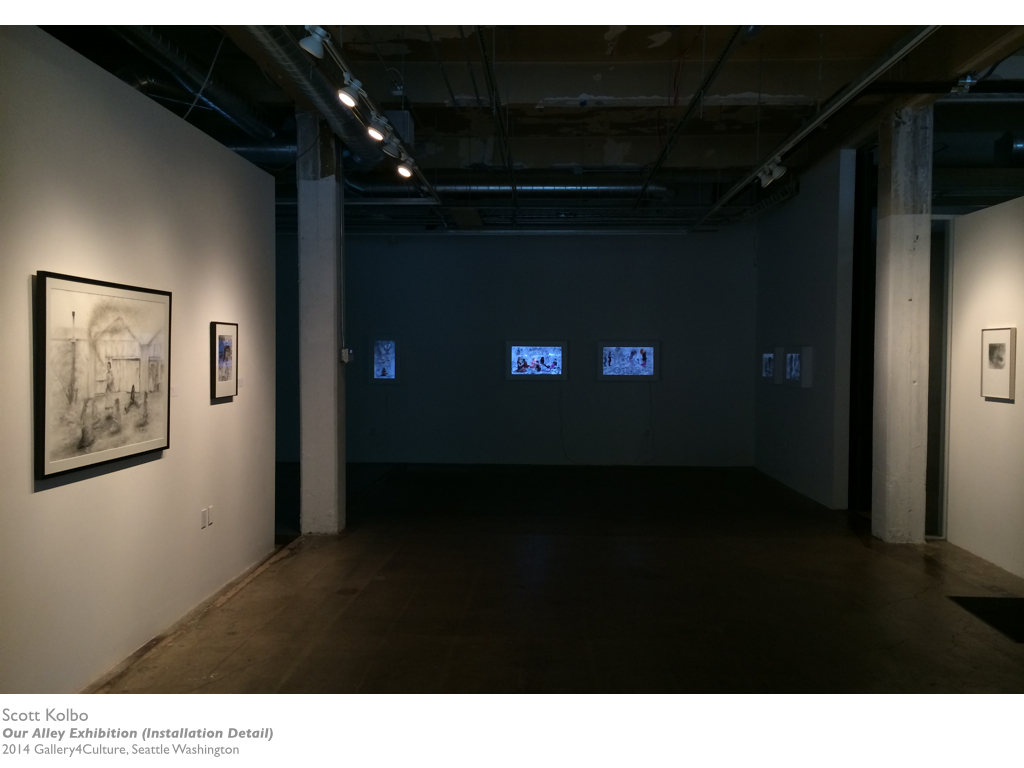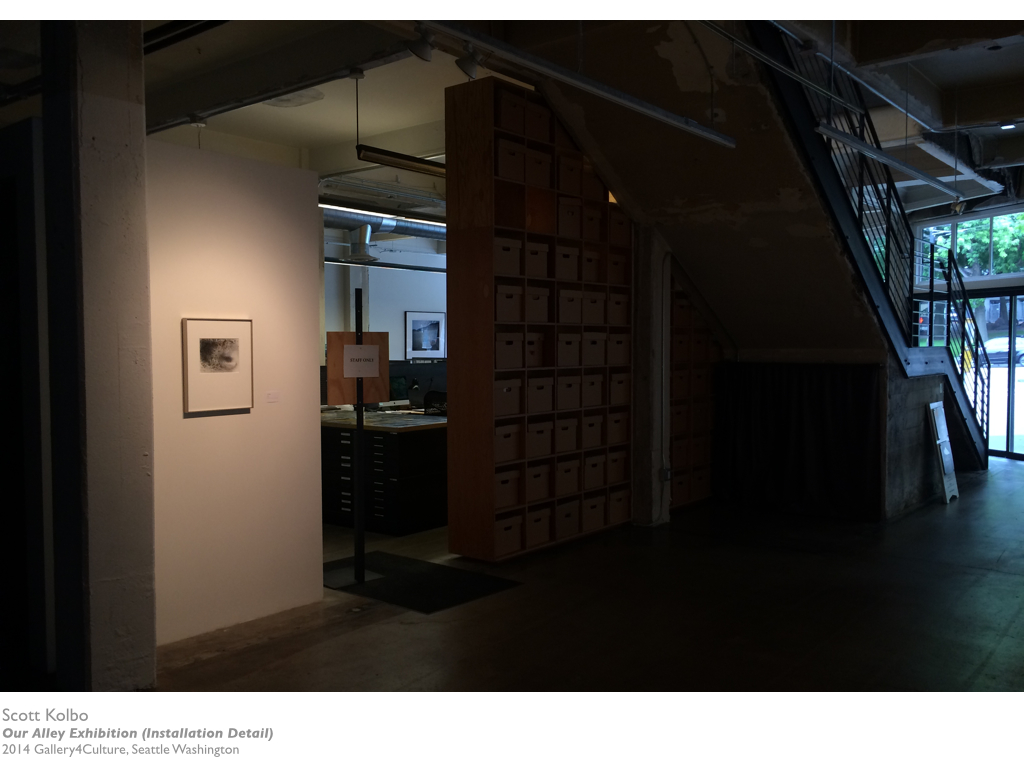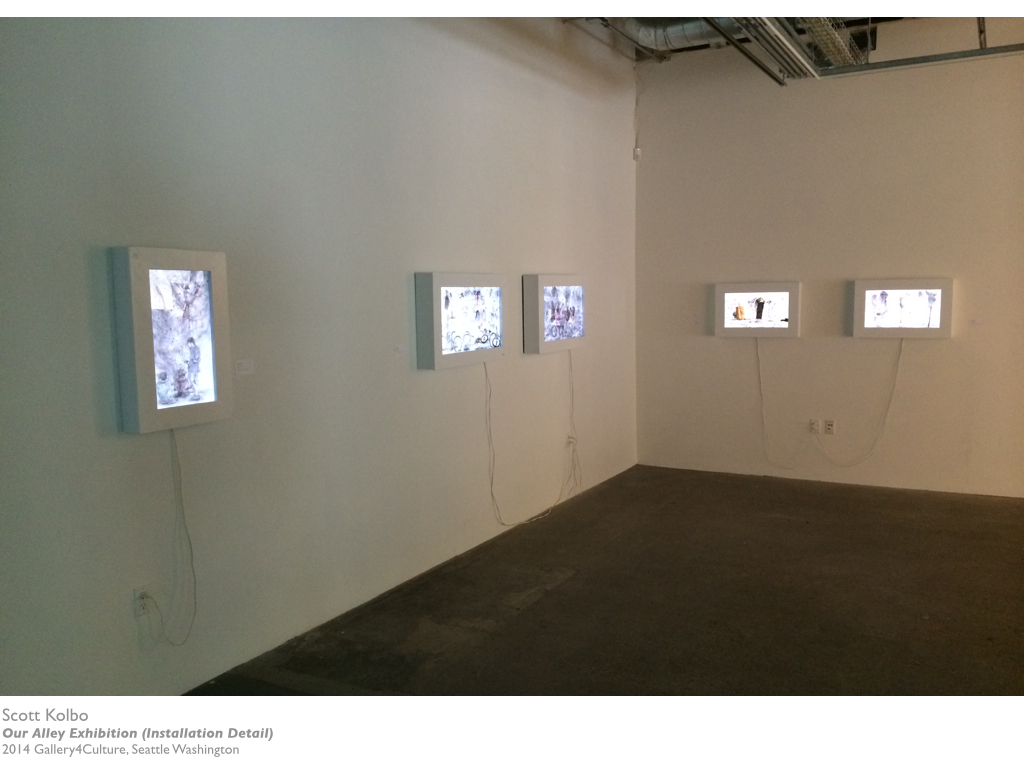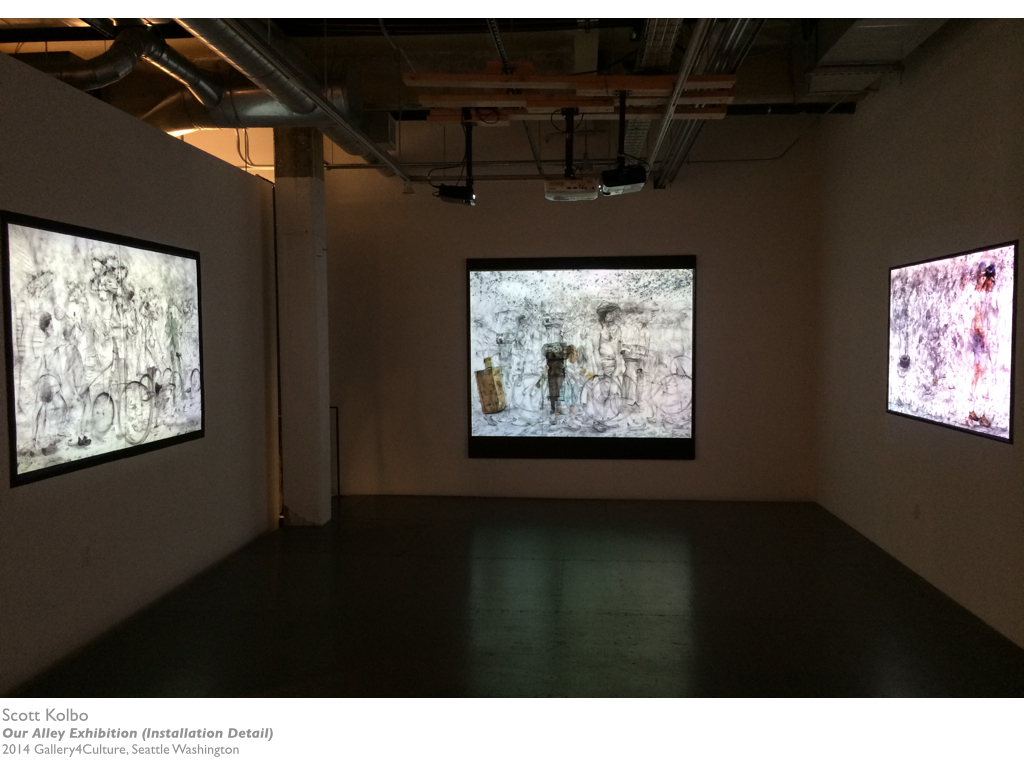 Alley Kids 01 Documentation (edited clips)
Before moving to Seattle in the summer of 2012 I was a long term resident of the West Central neighborhood In Spokane Washington. Over the years I was privileged to collaborate with a group of children who were always hanging around my house. We decided to create a narrative centered on the things that happen in alleyways and neglected lots when kids are left to roam the neighborhood unsupervised and uncared for. The children were asked to create alter-ego's based on what they imagined kids would do if they were left to their own devices for long periods of time. The kids came up with a colorful cast of characters who can be seen throwing rocks, breaking bottles, and generally causing mischief. These free spirited youngsters are contrasted with the adults who also spend a lot of time in these neglected urban spaces. The work raises questions about the world that adults create for children, and how the natural and human made environments that surround us might influence how we act.
Alley Kids Masks Documentation
The pieces in this project were created via a process where I asked my collaborators to act out various scenarios against a white background. I recorded these actions and then altered the resulting video footage by adding animated and hand-drawn components. The final video files were then projected or displayed and static drawings were created to interact with the moving imagery. My work has always been grounded in drawing and printmaking and I utilized traditional ink and charcoal drawing techniques, as well as a stencil process.
Alley Kids 02 Final Documentation
Alley Kids 03 Documentation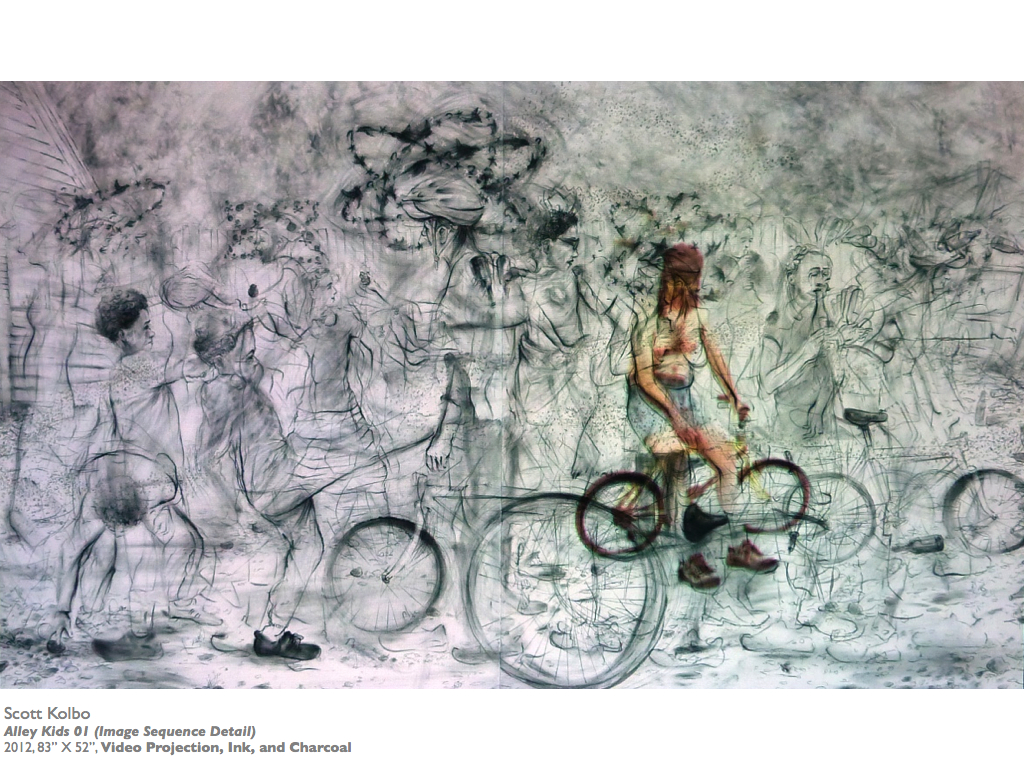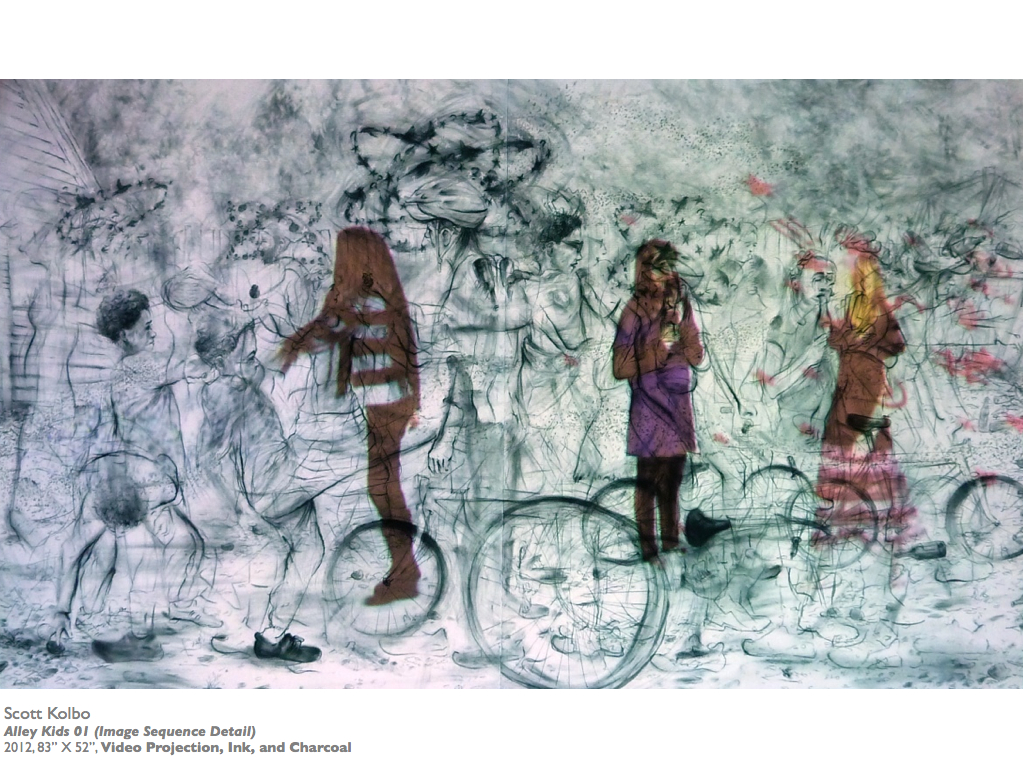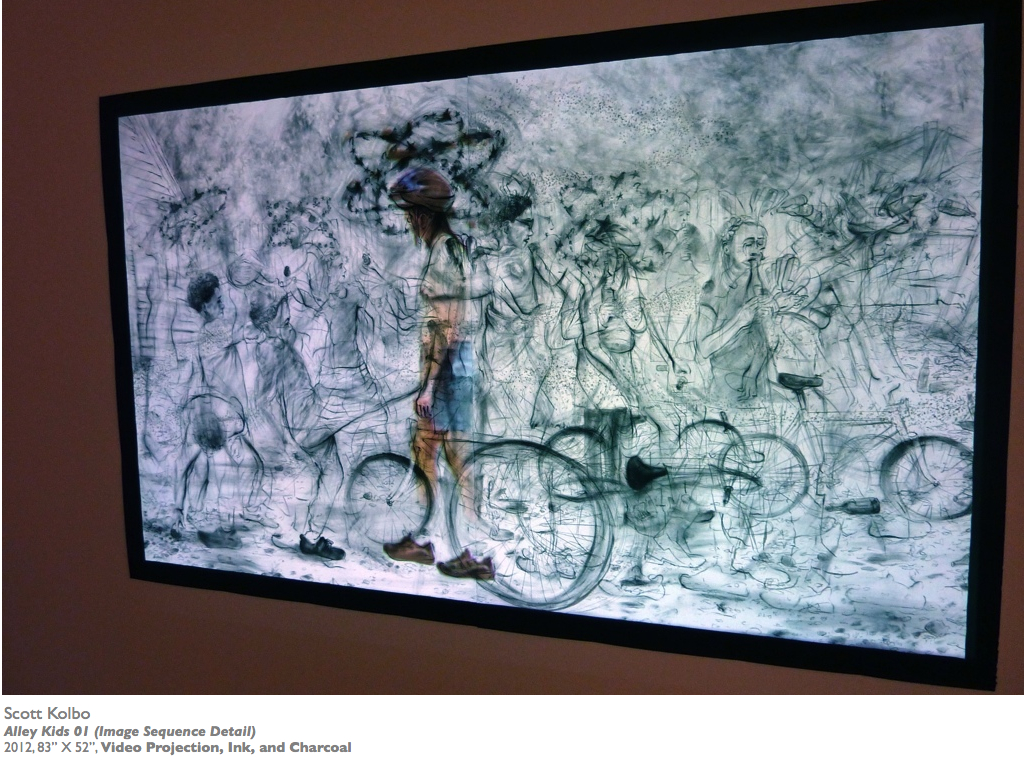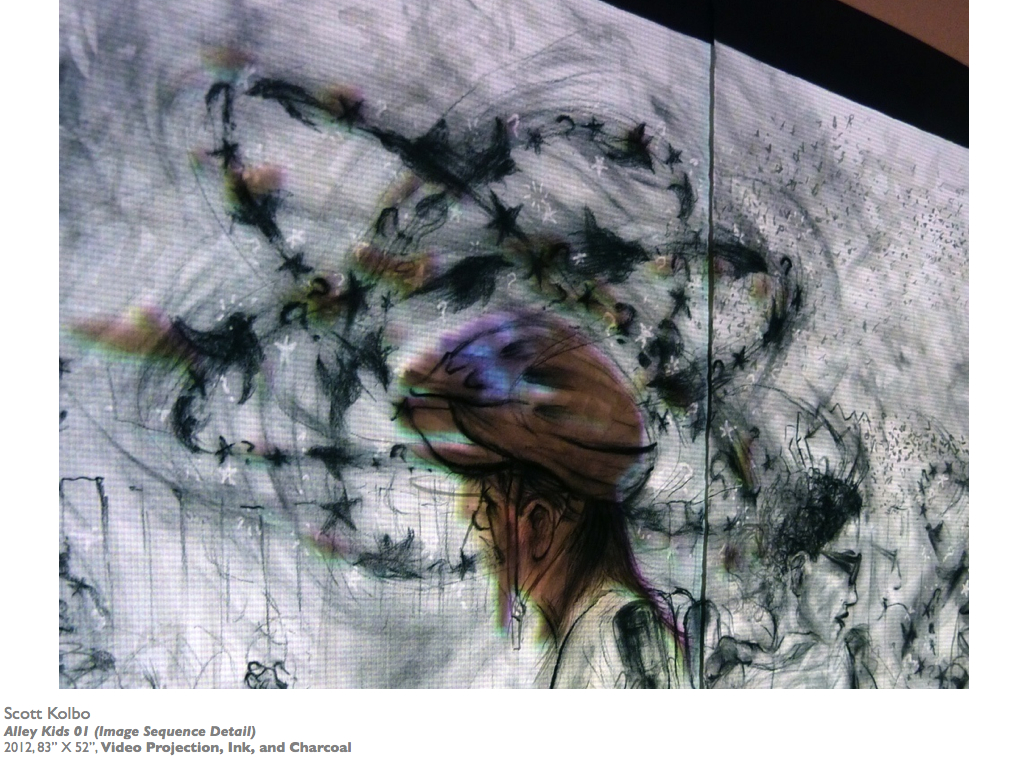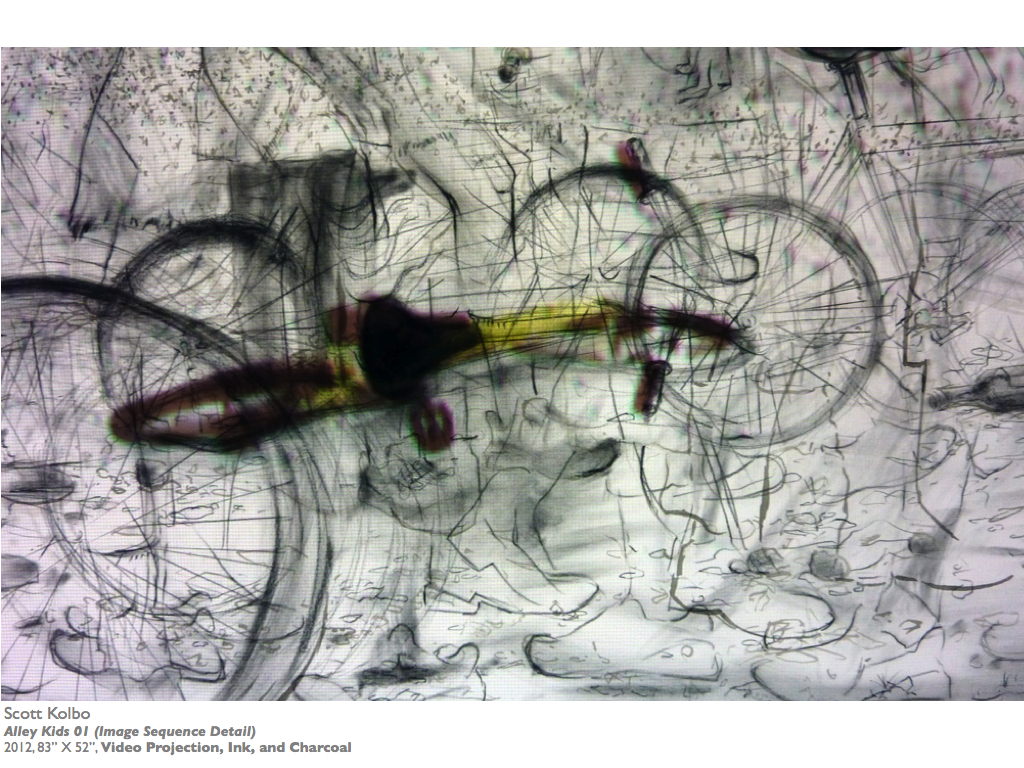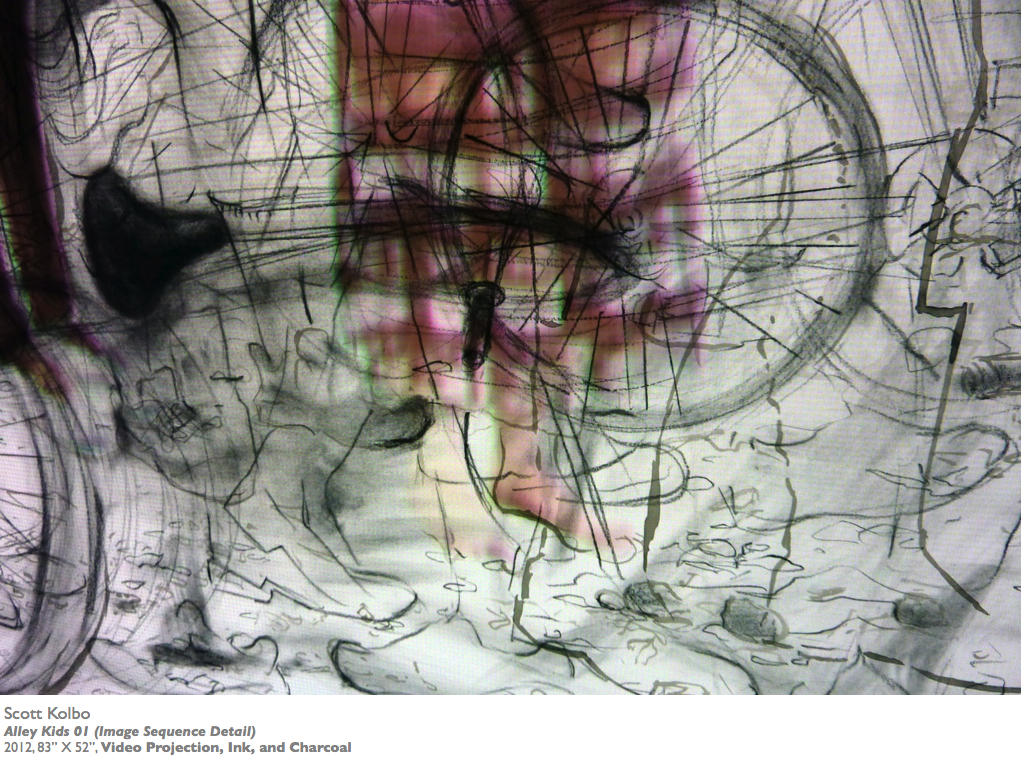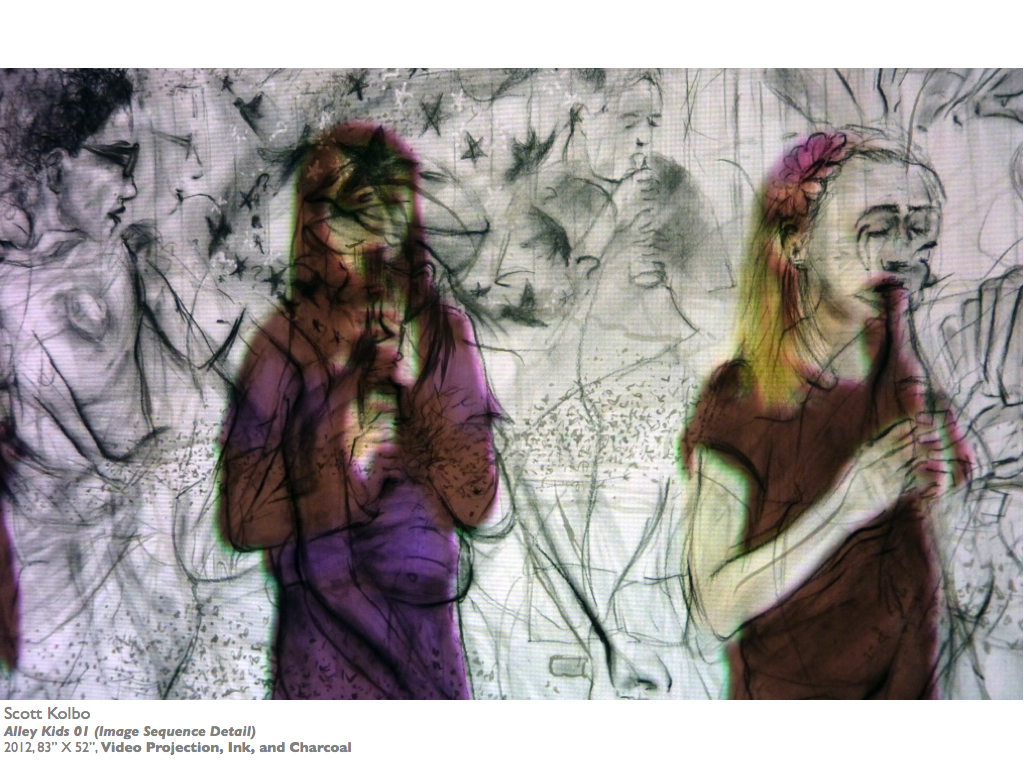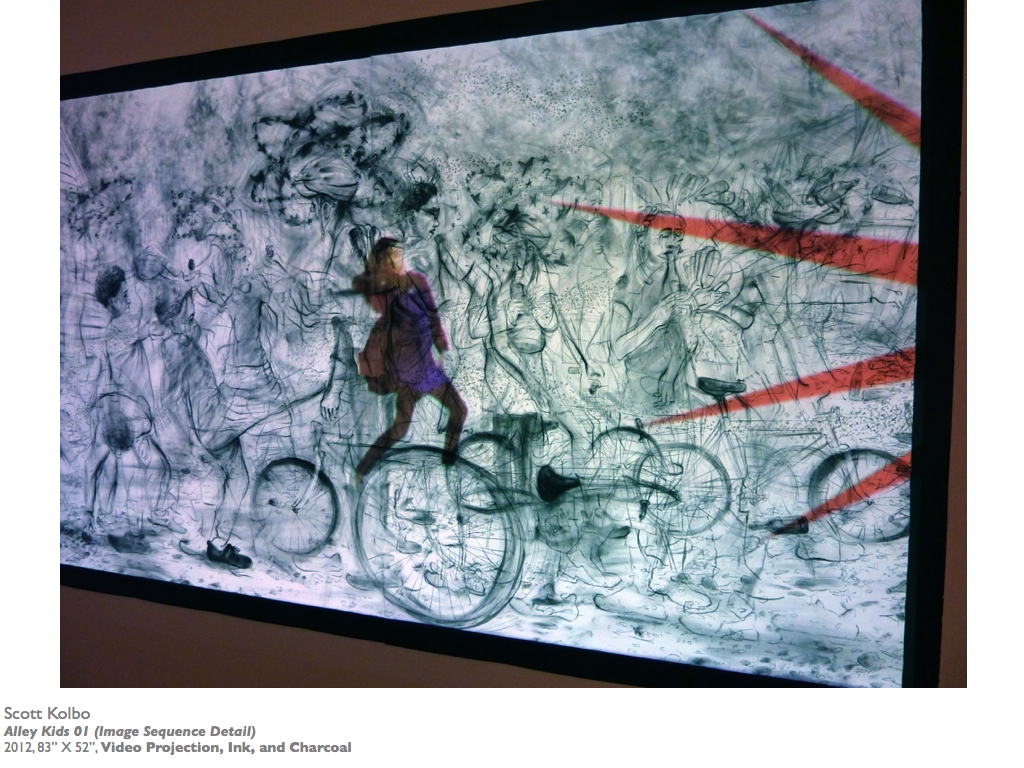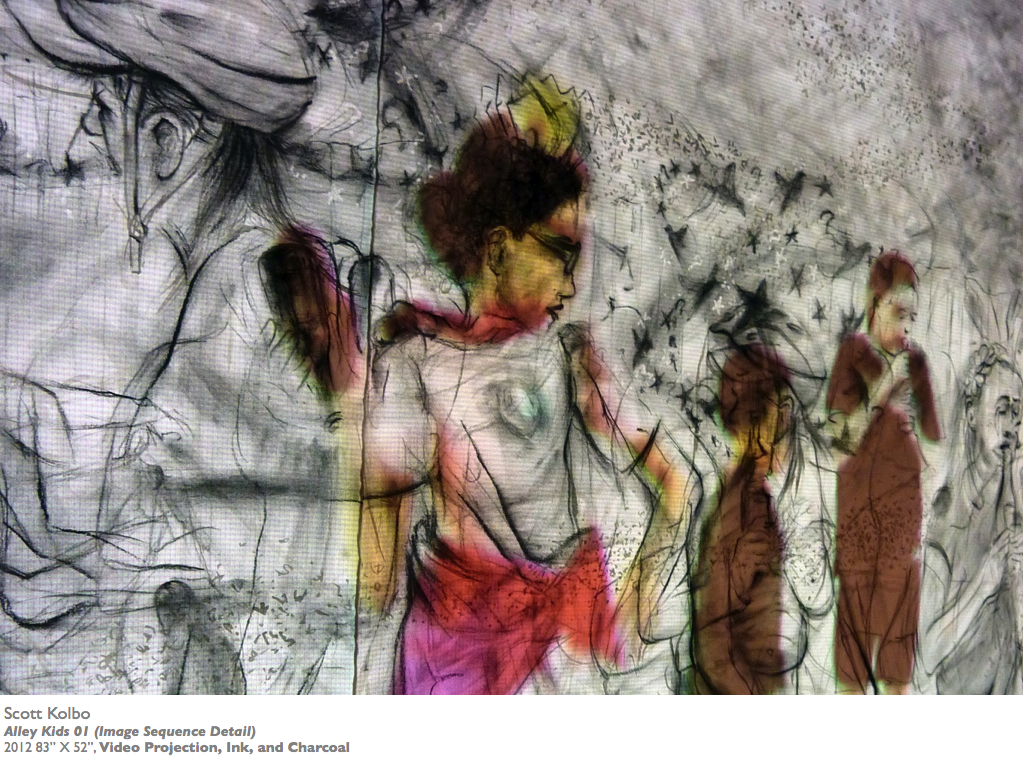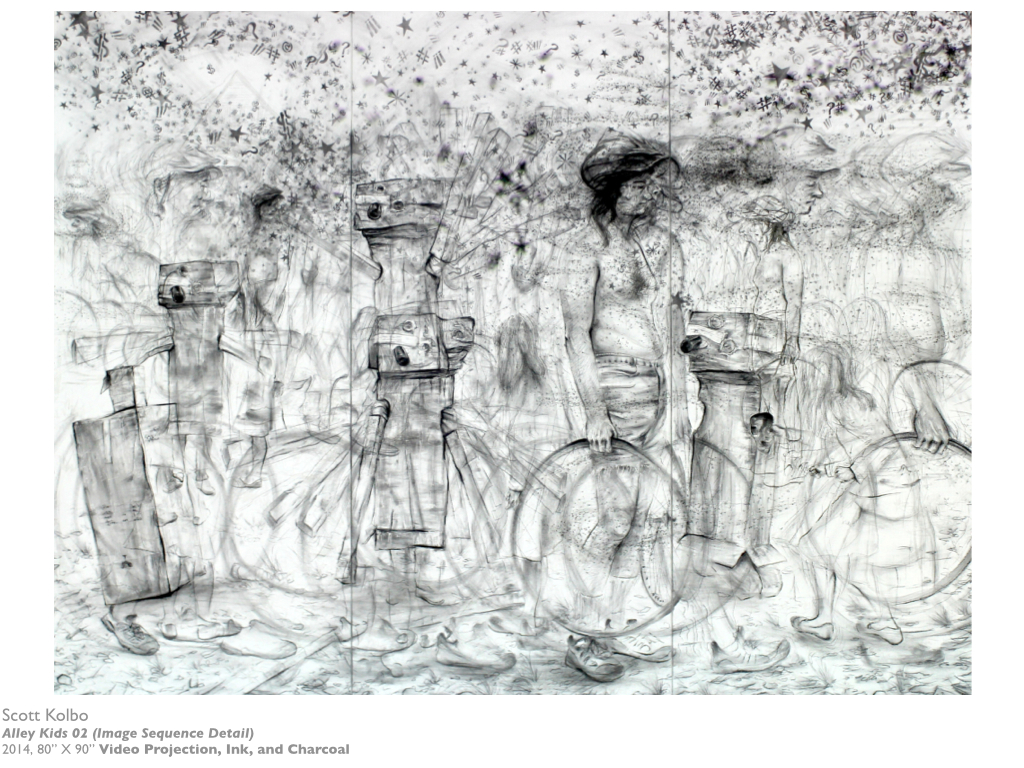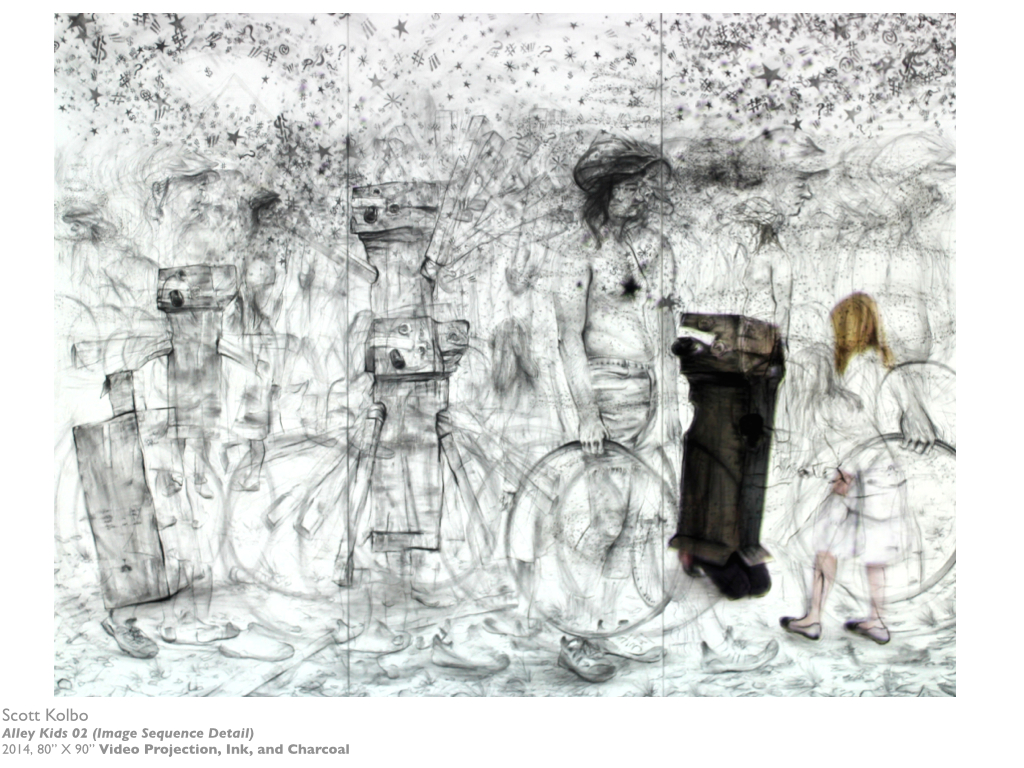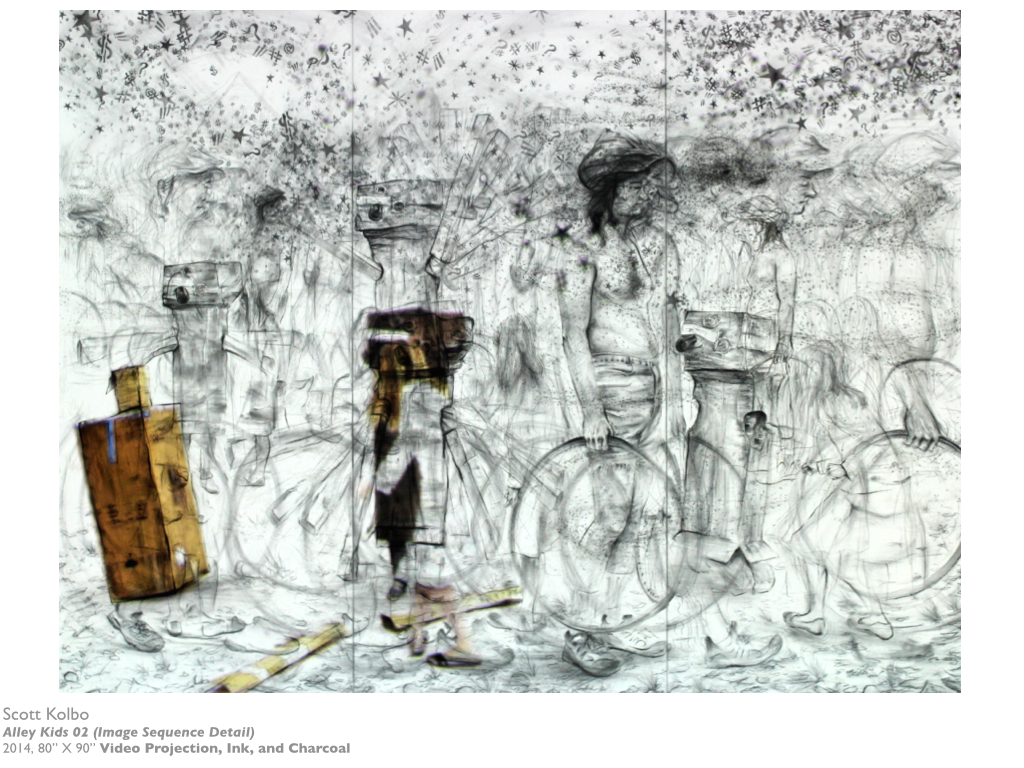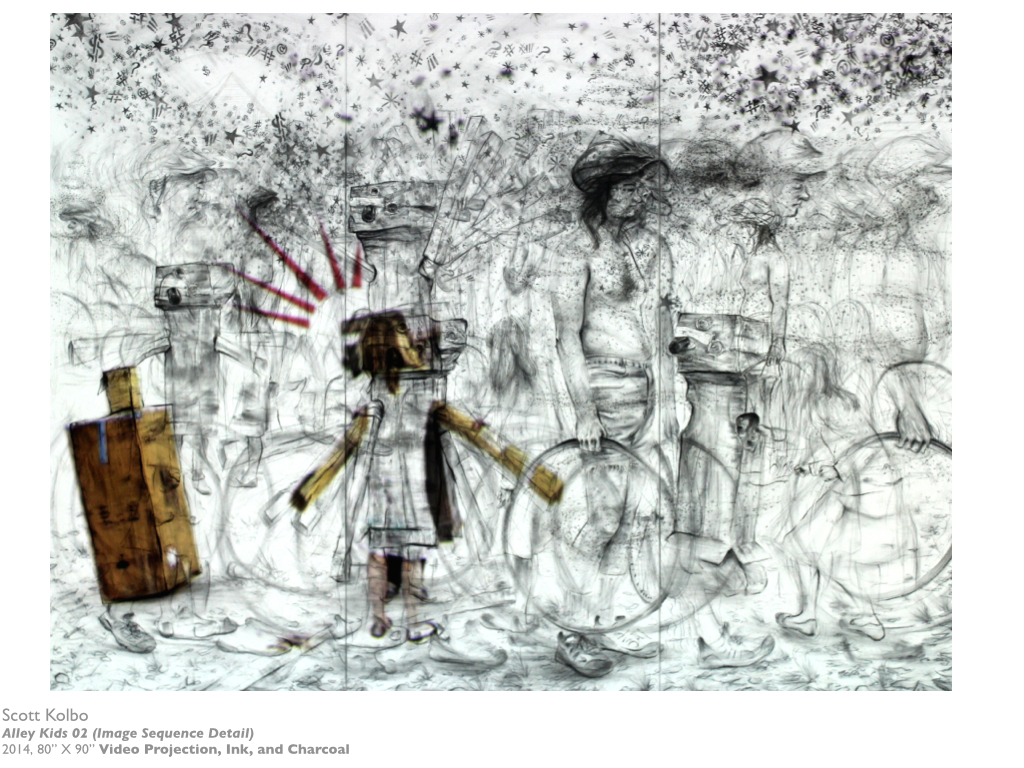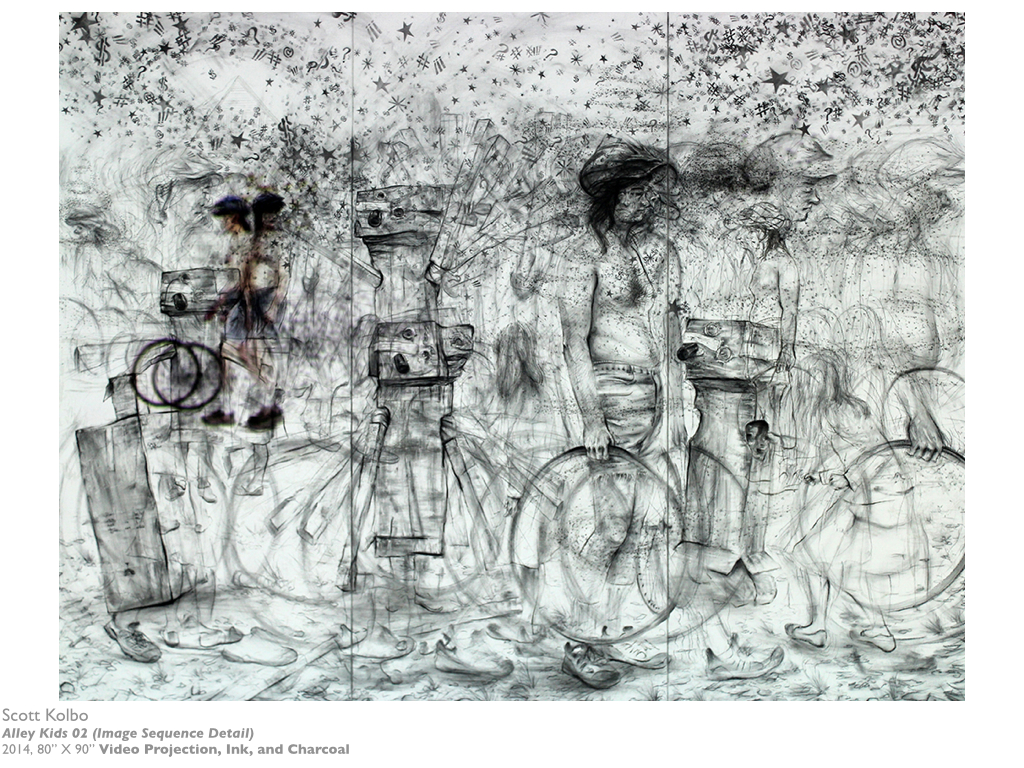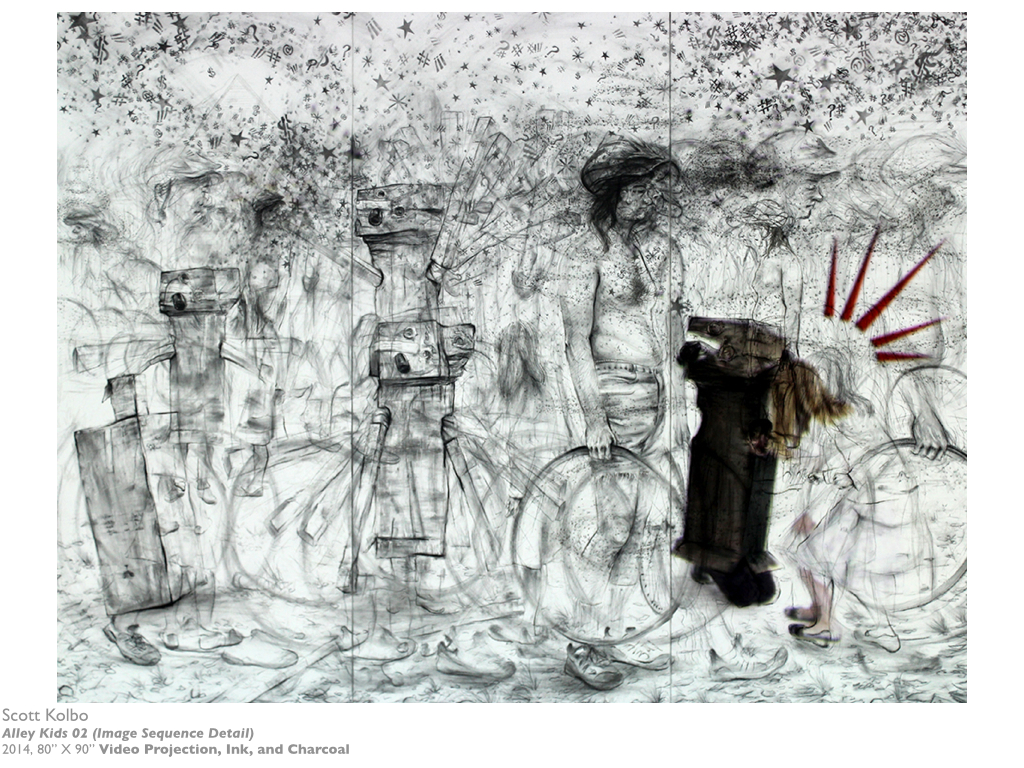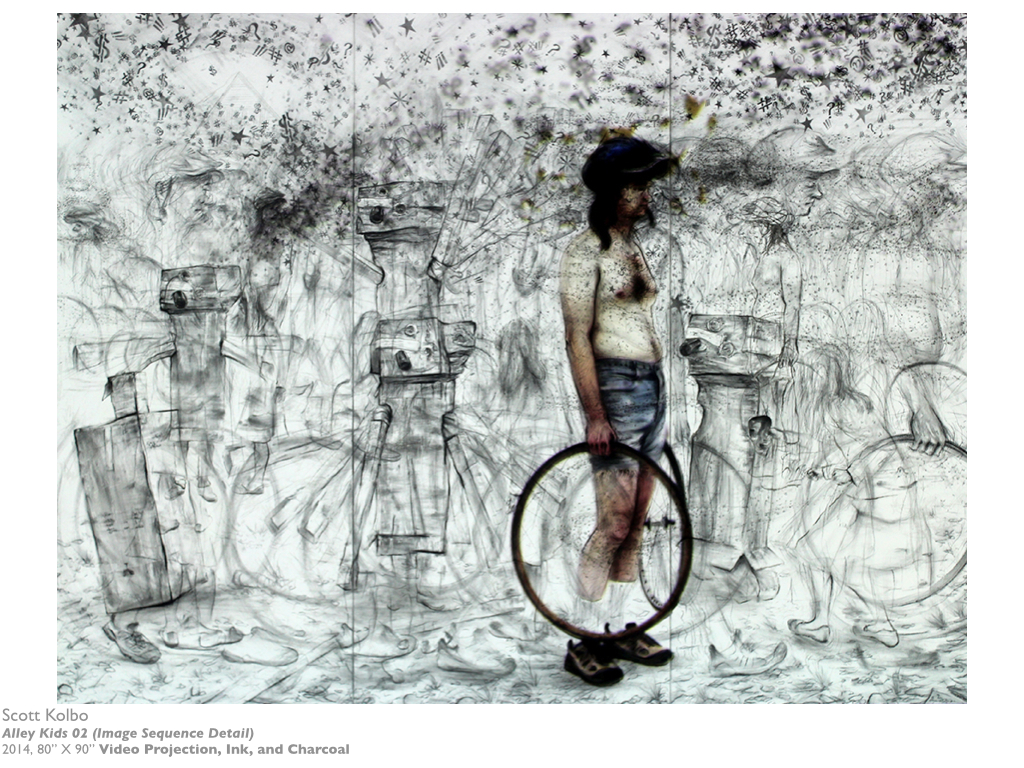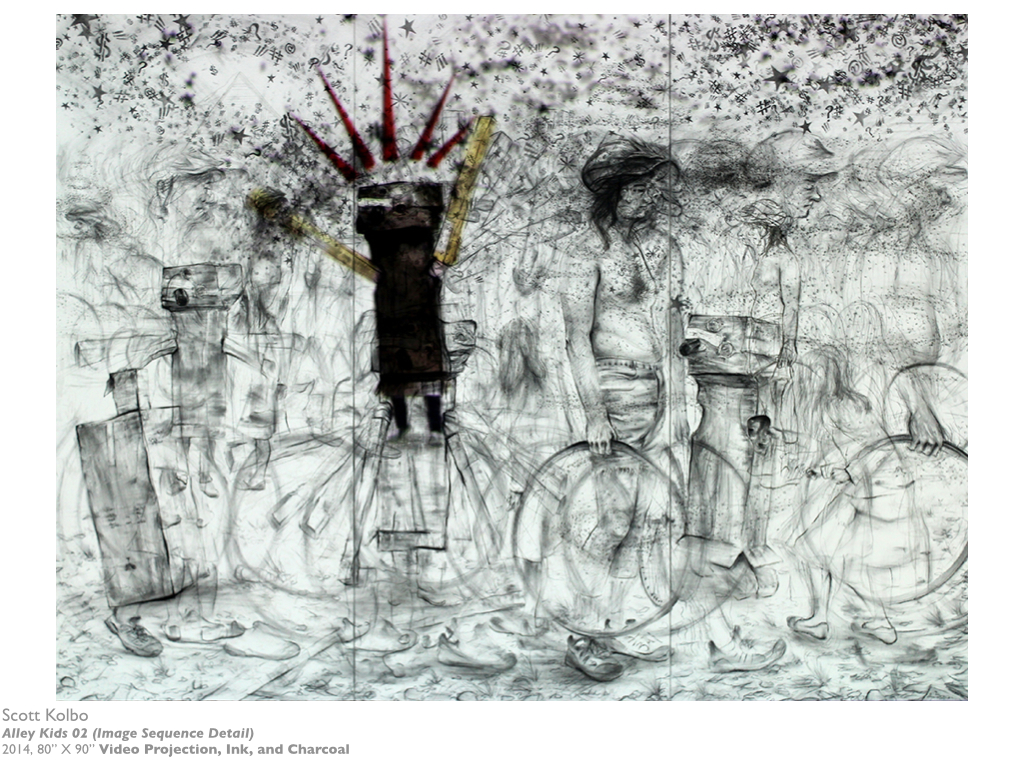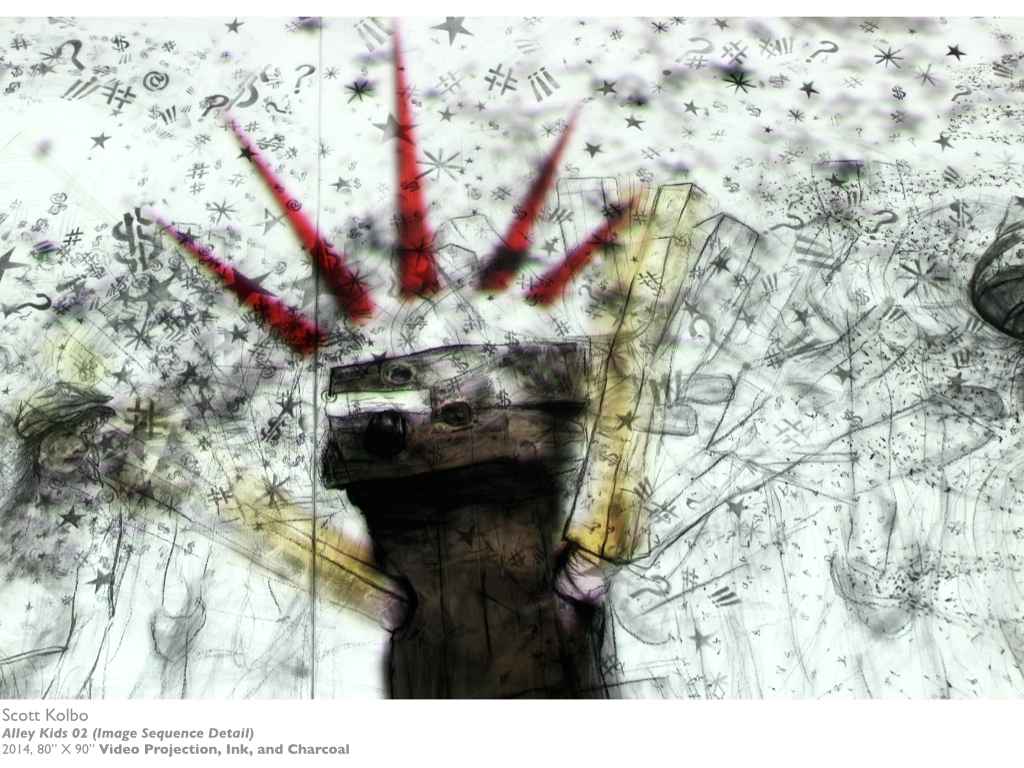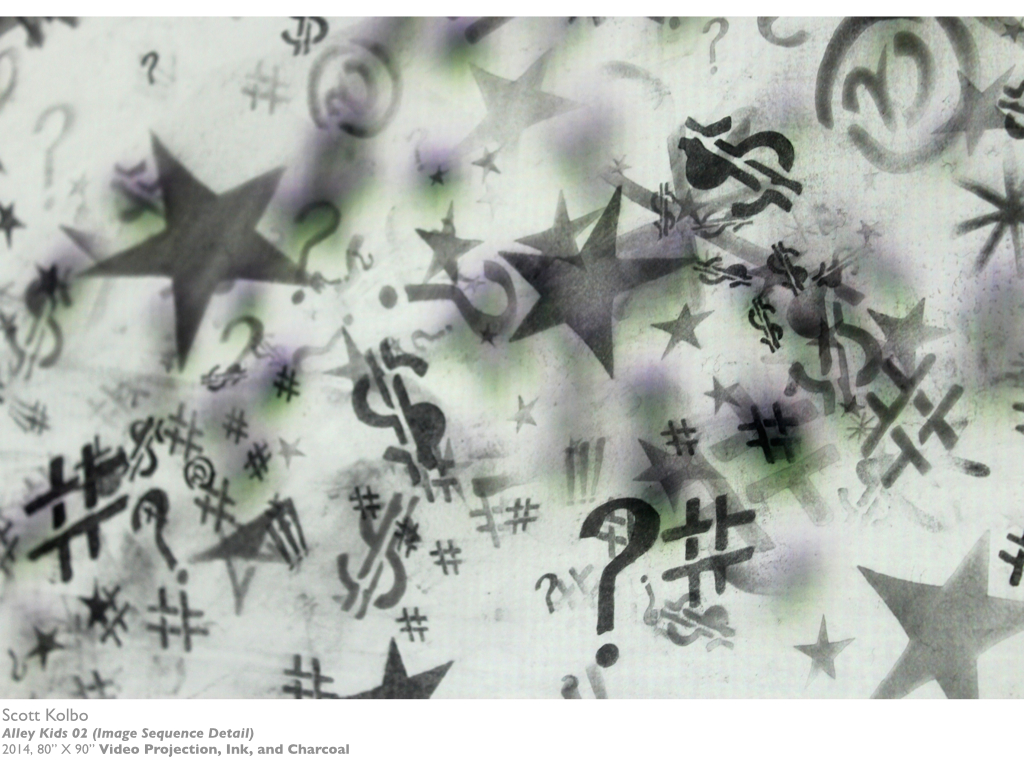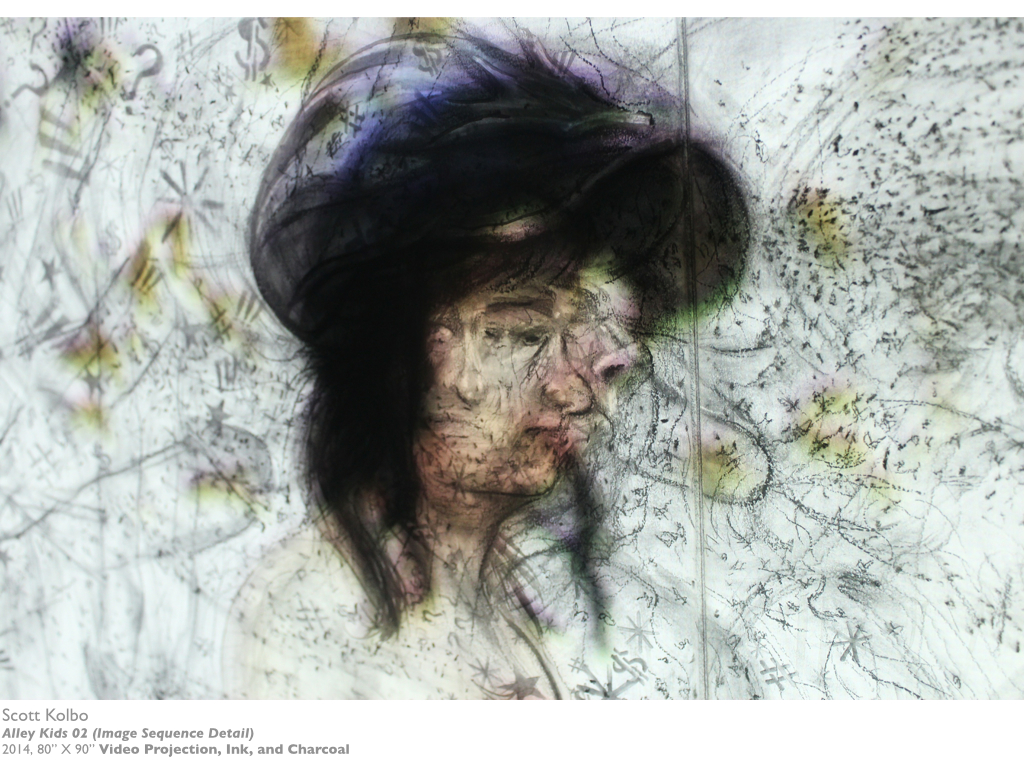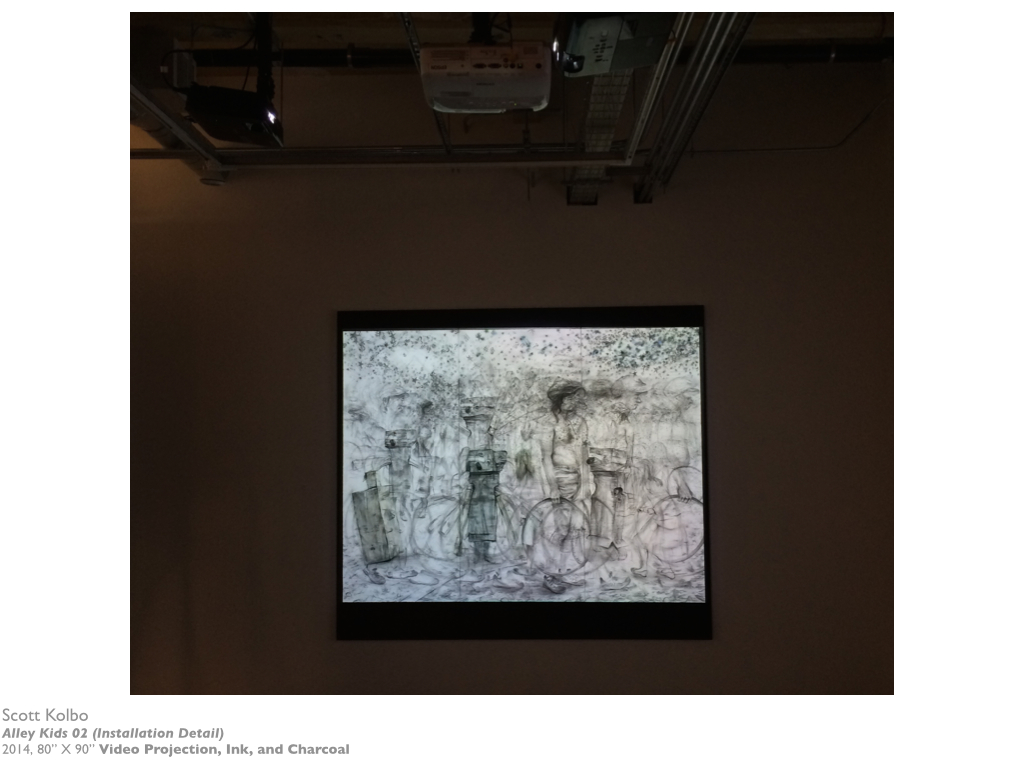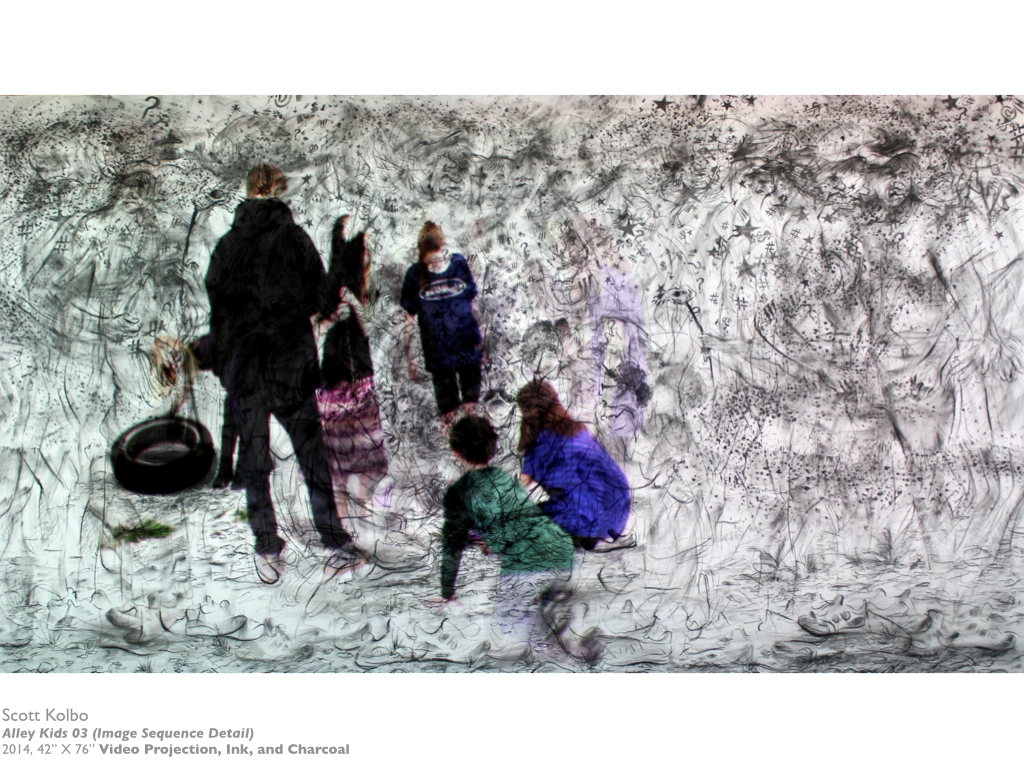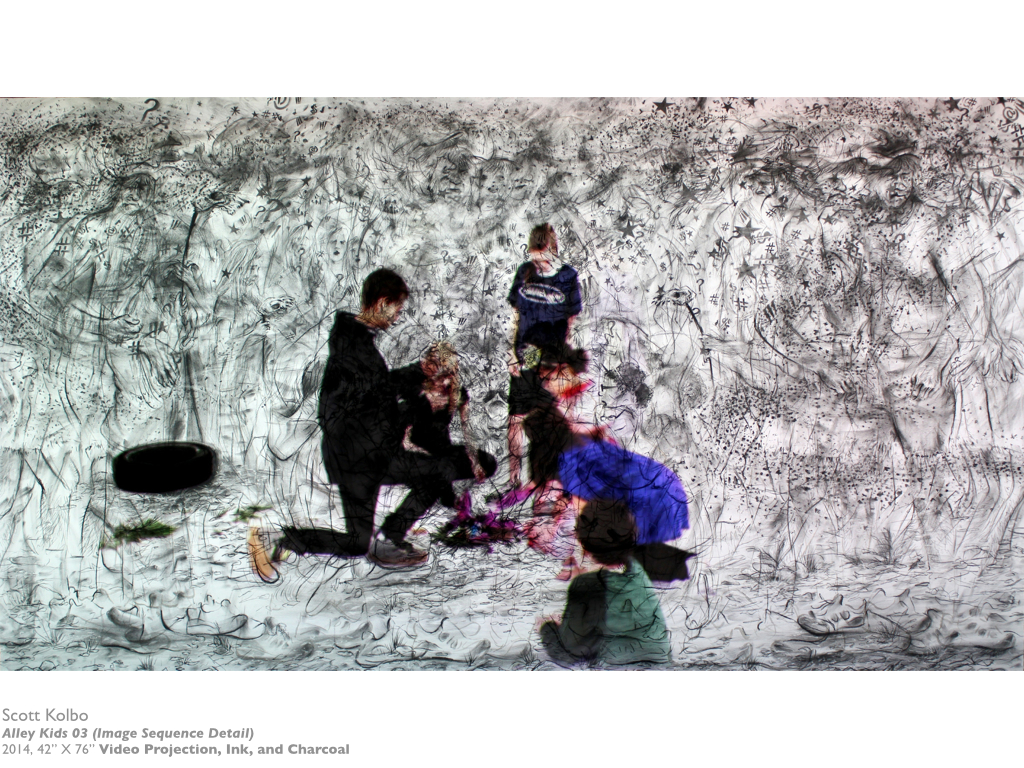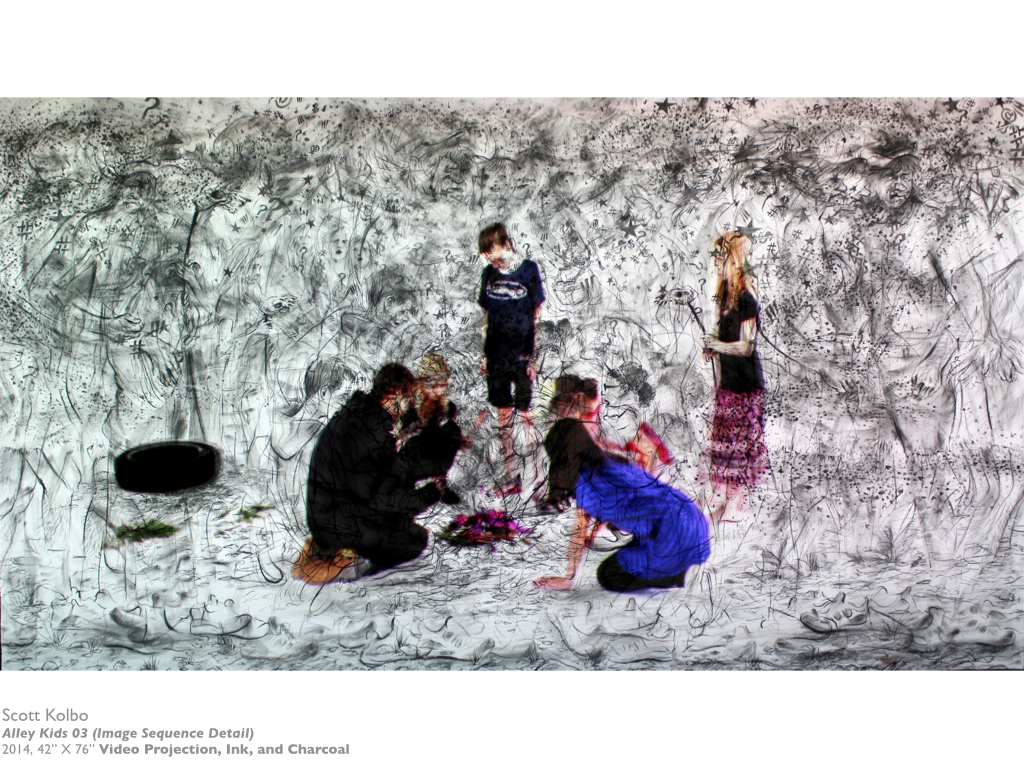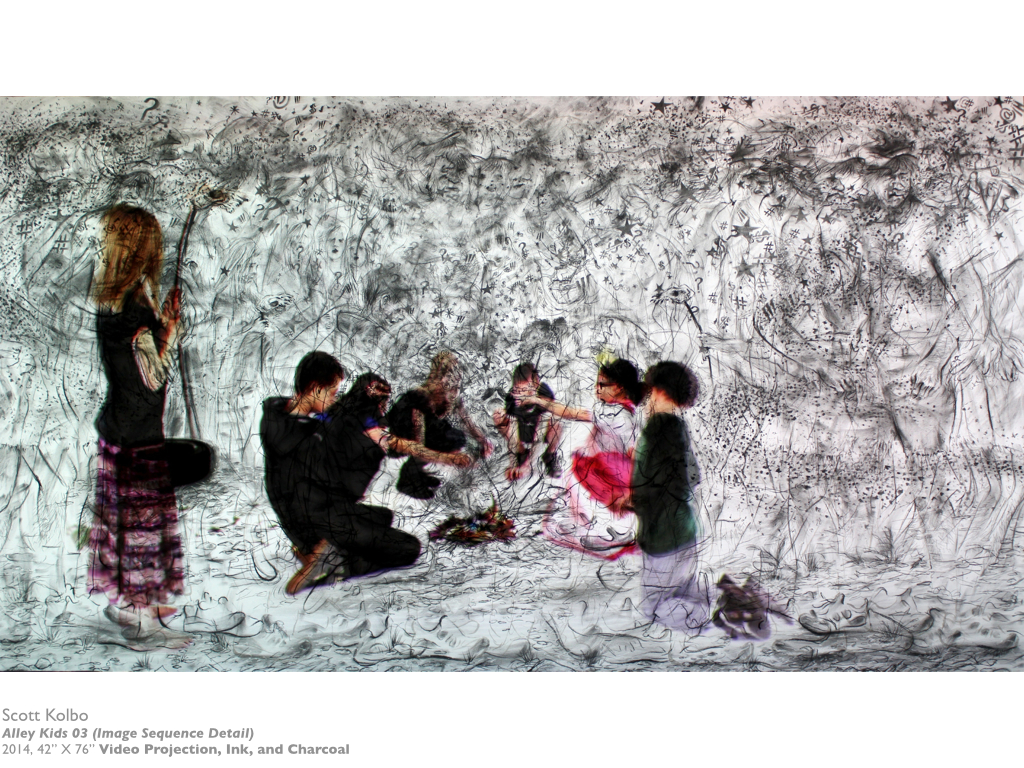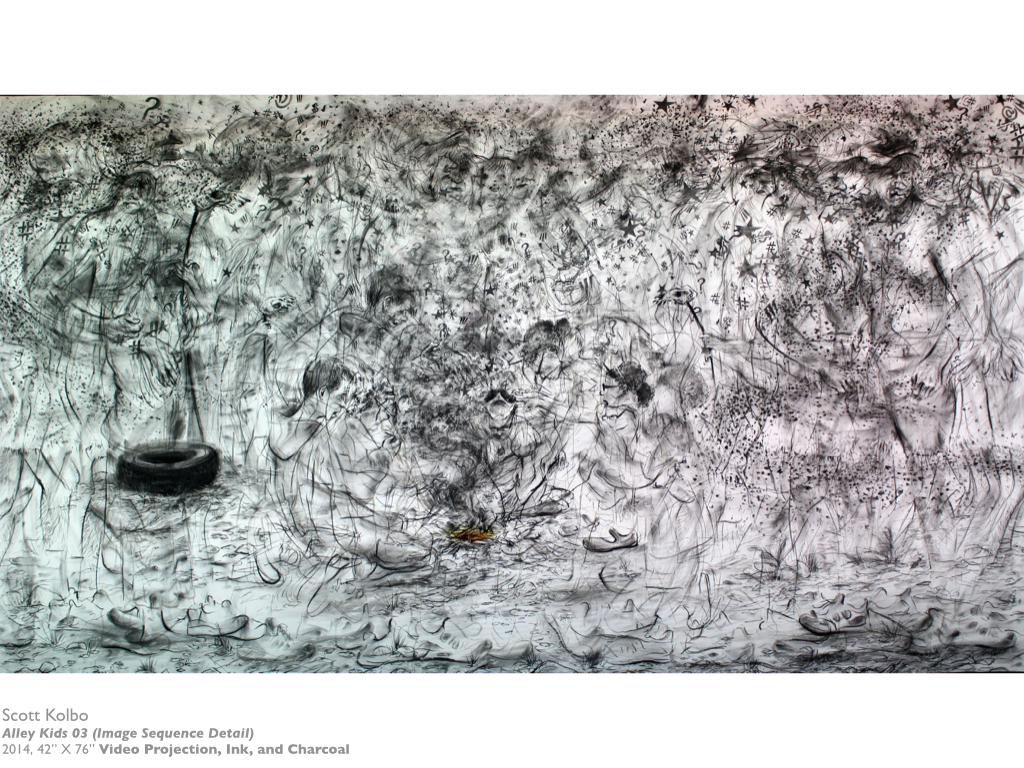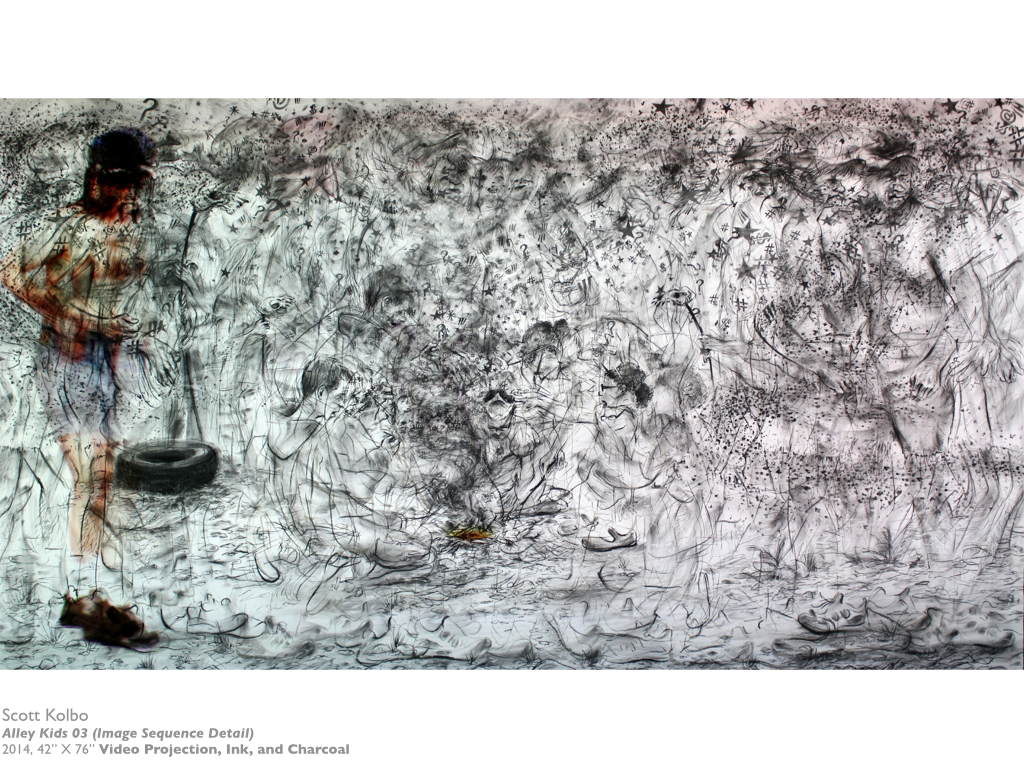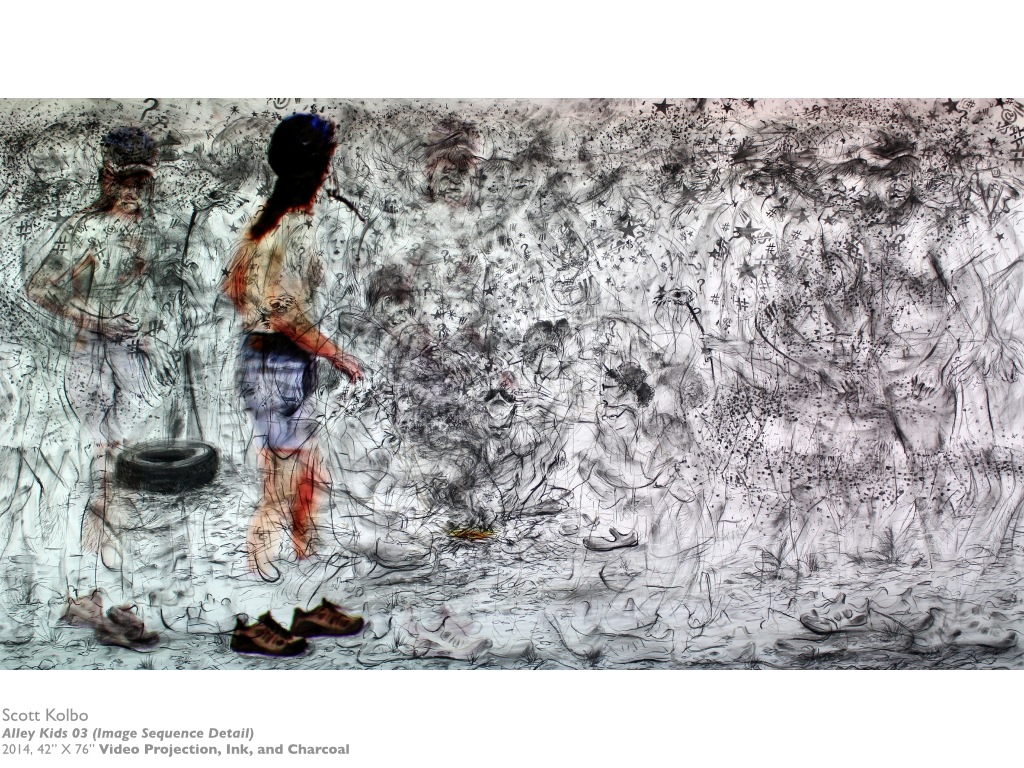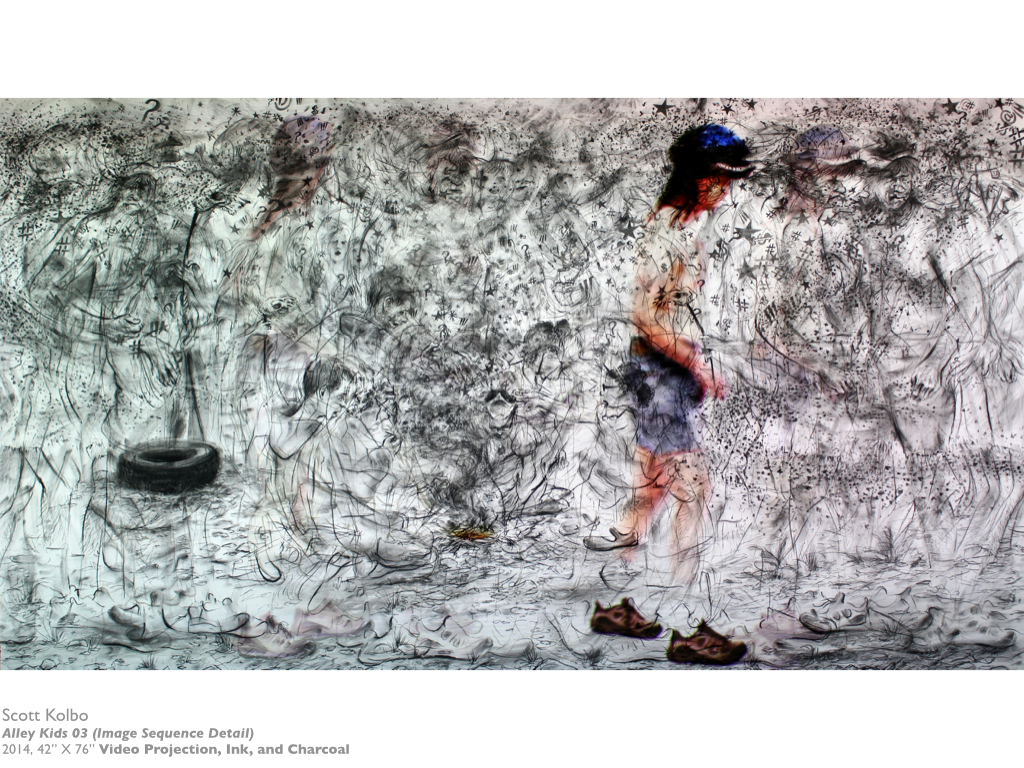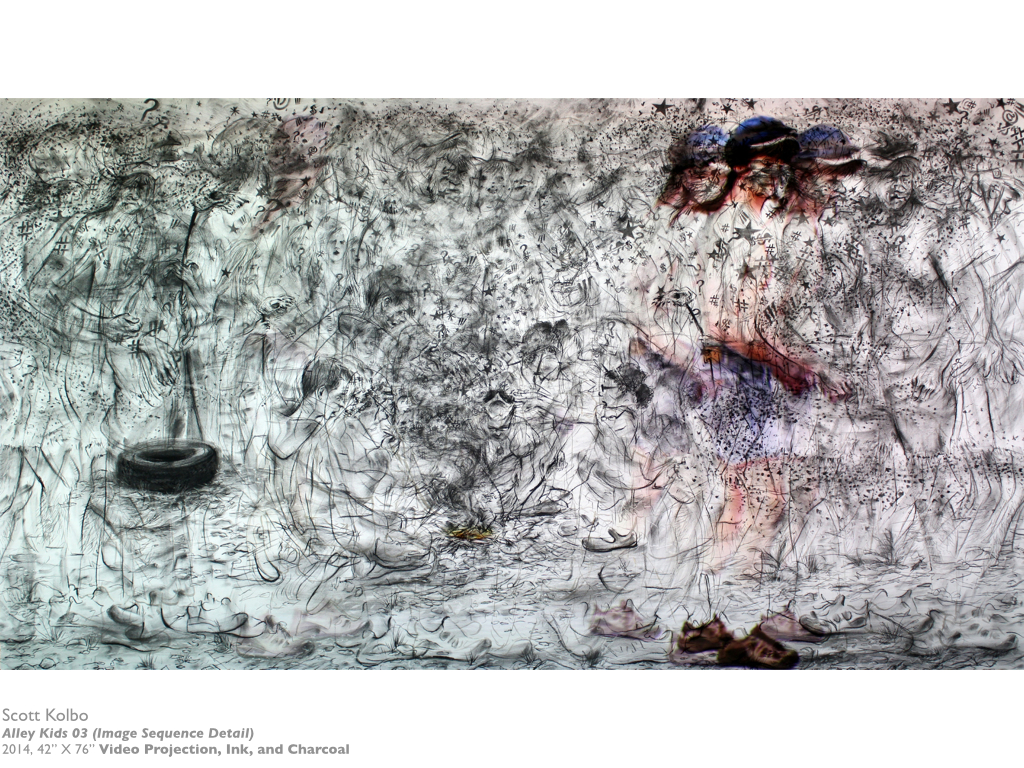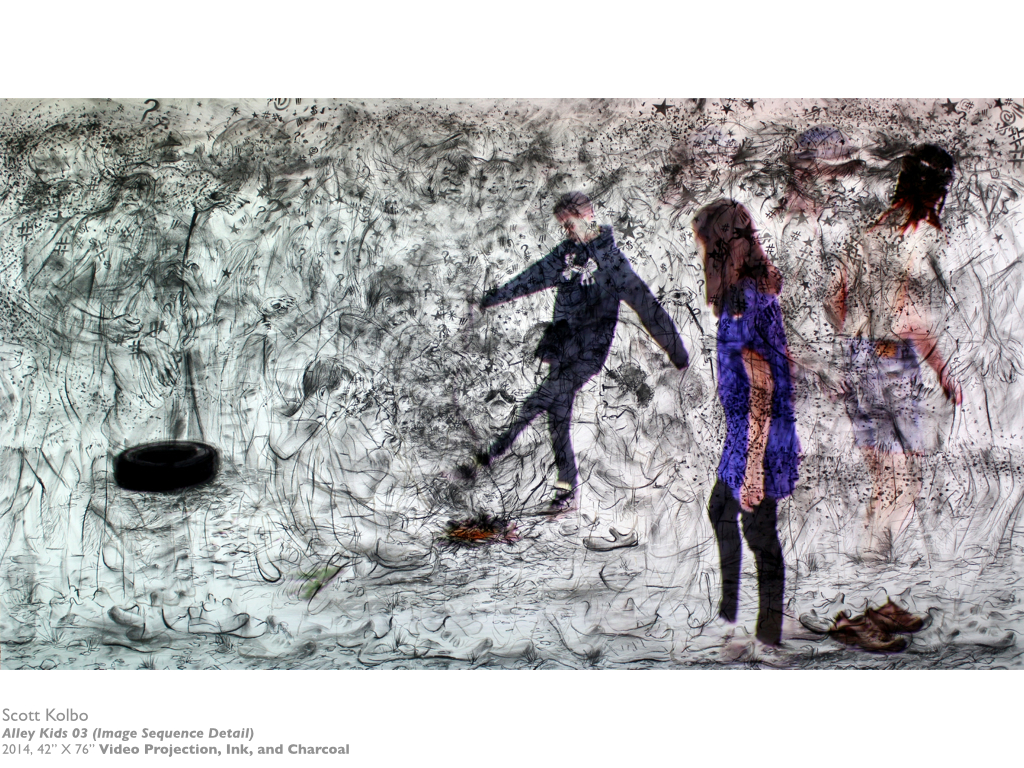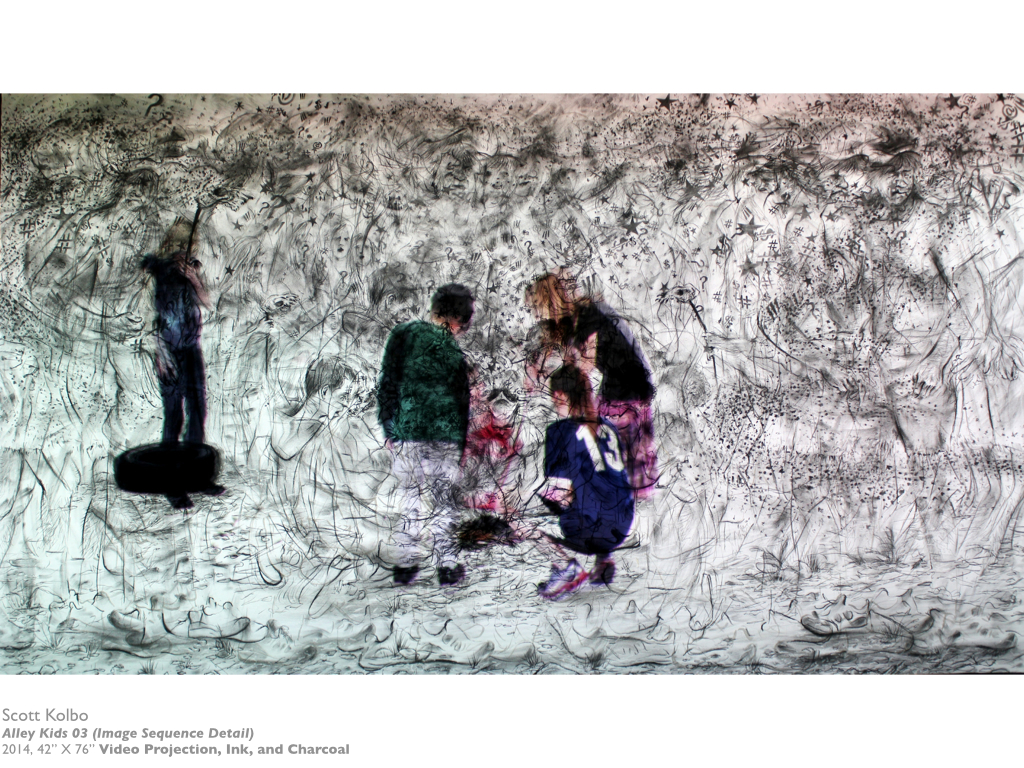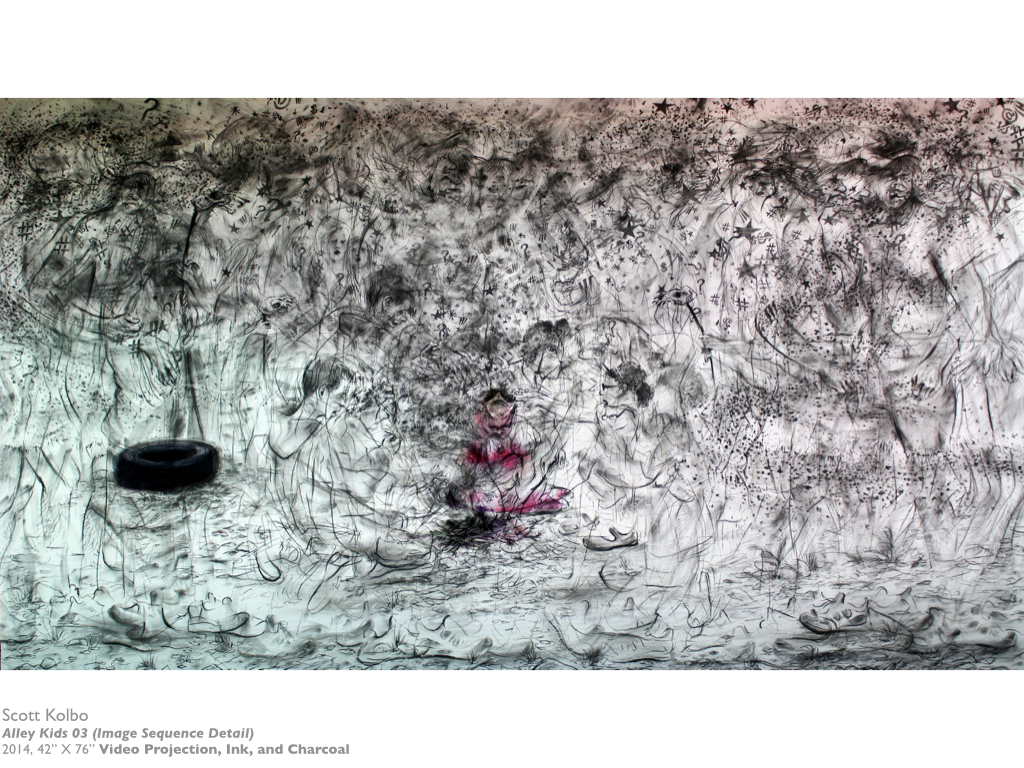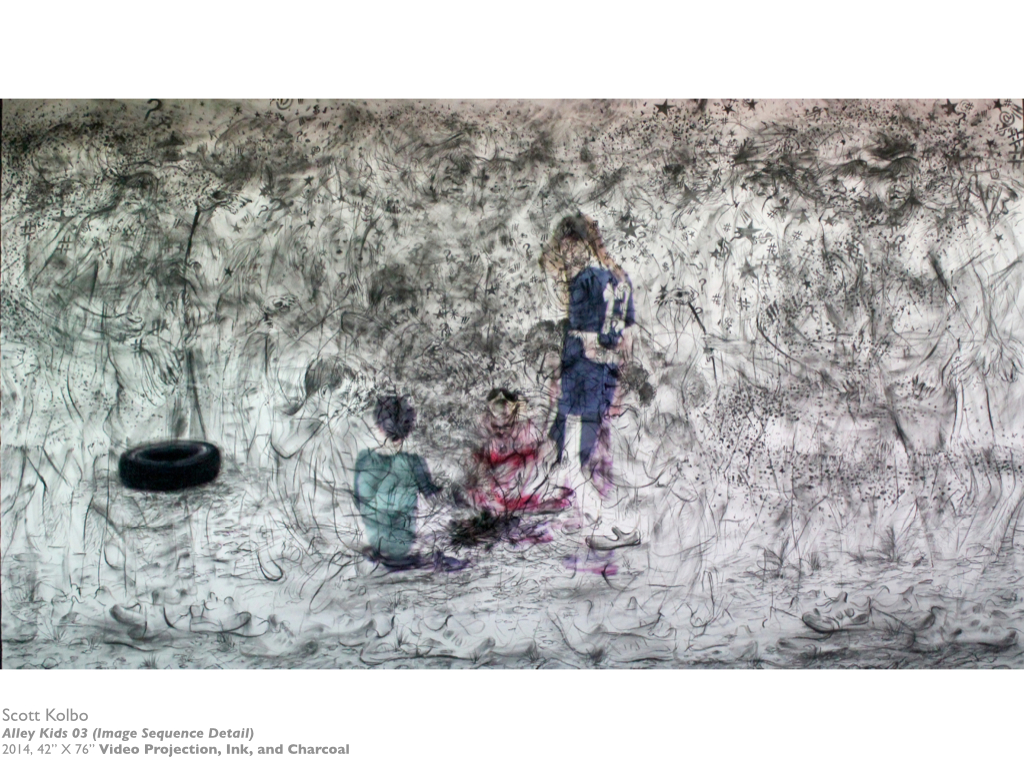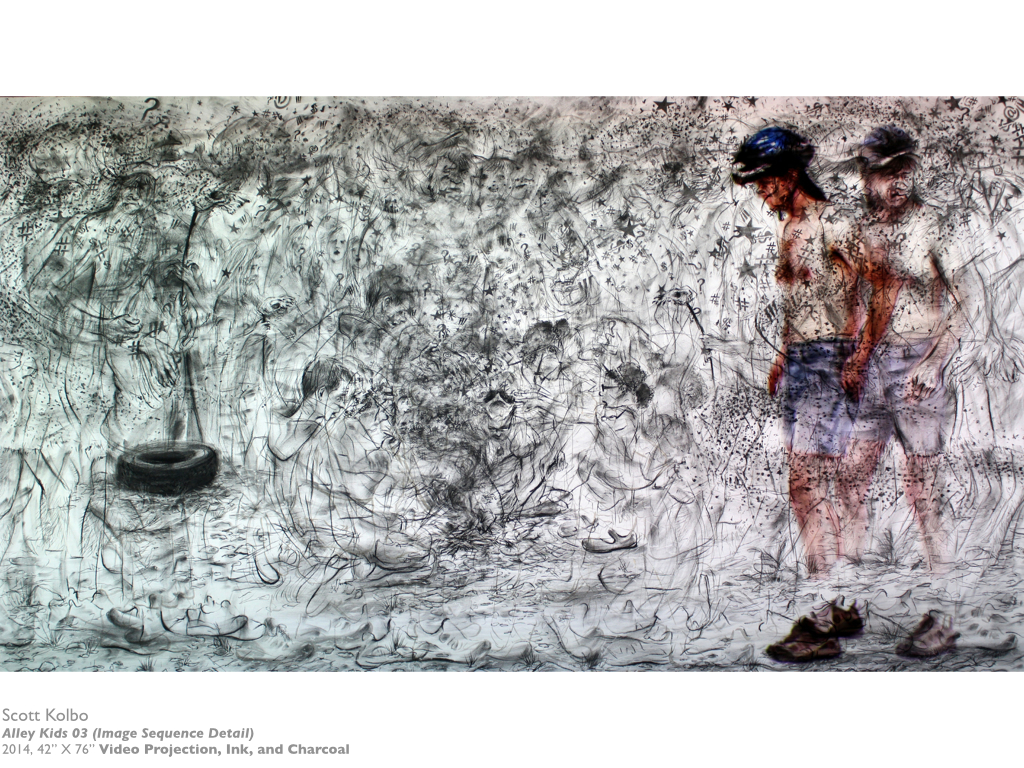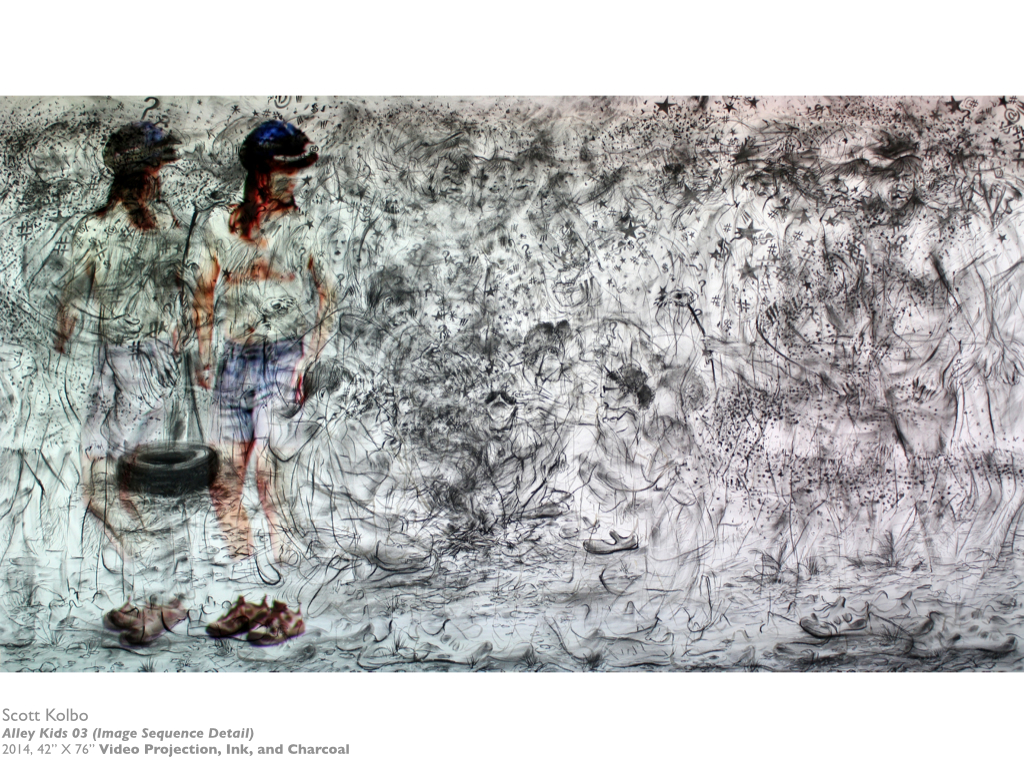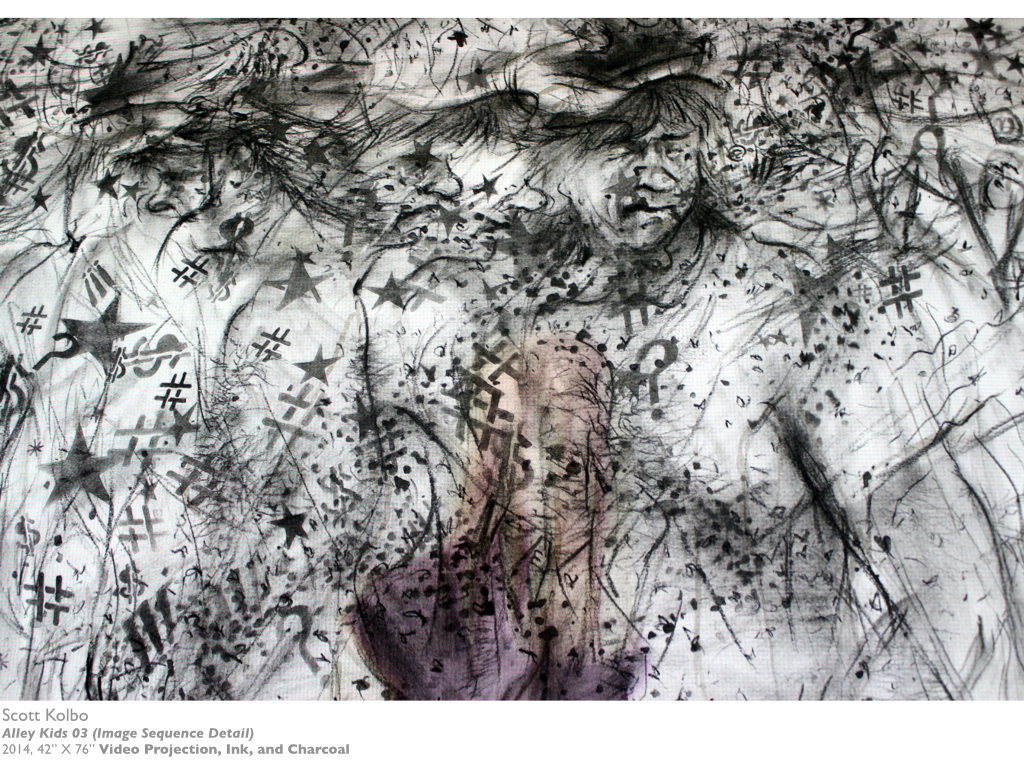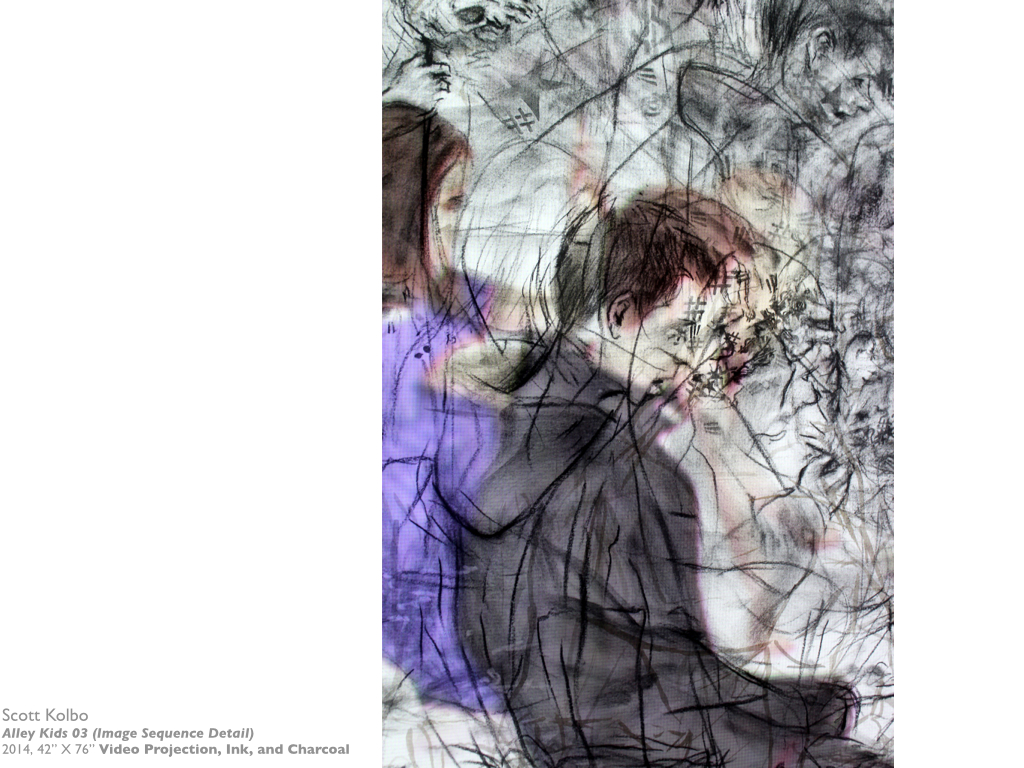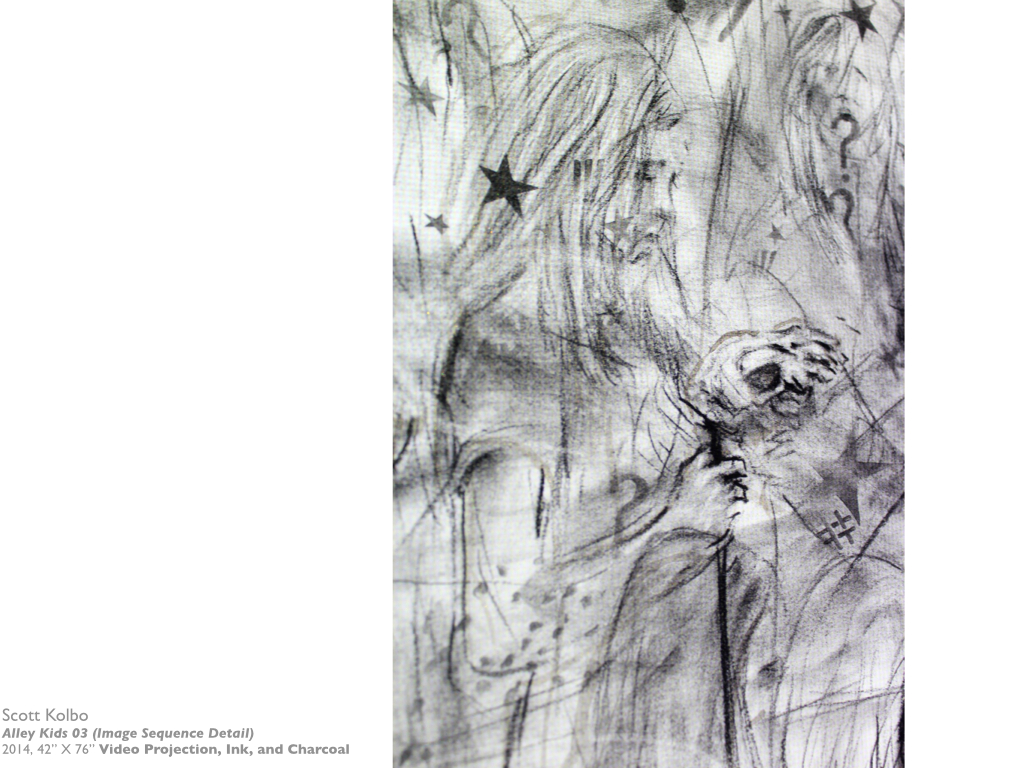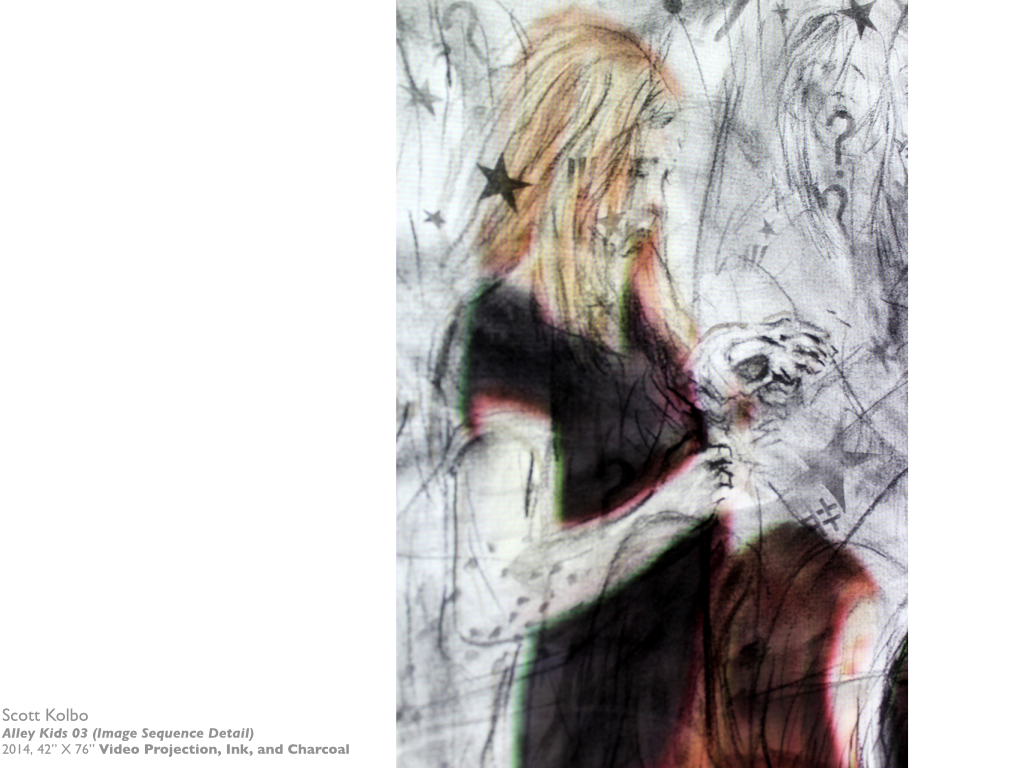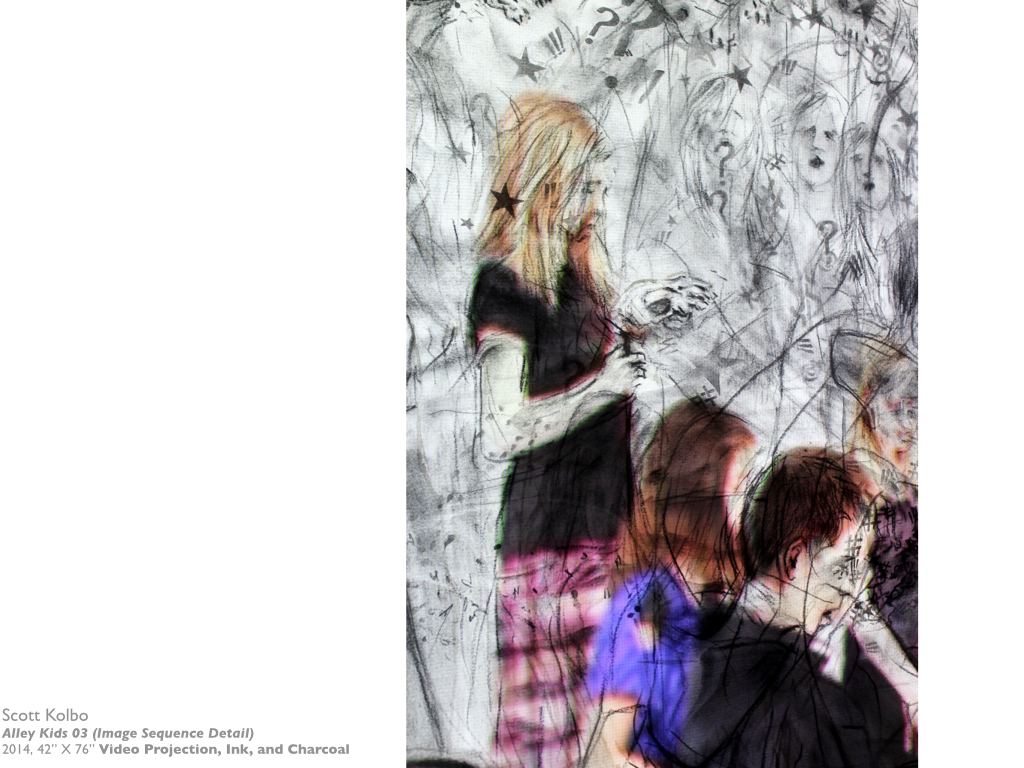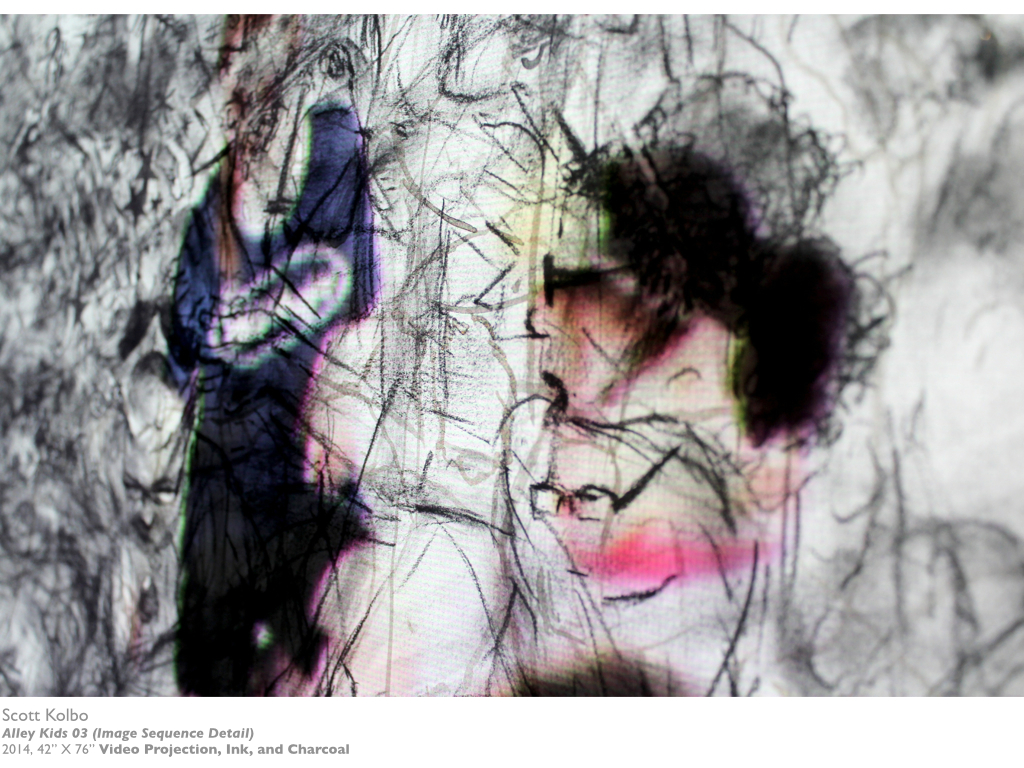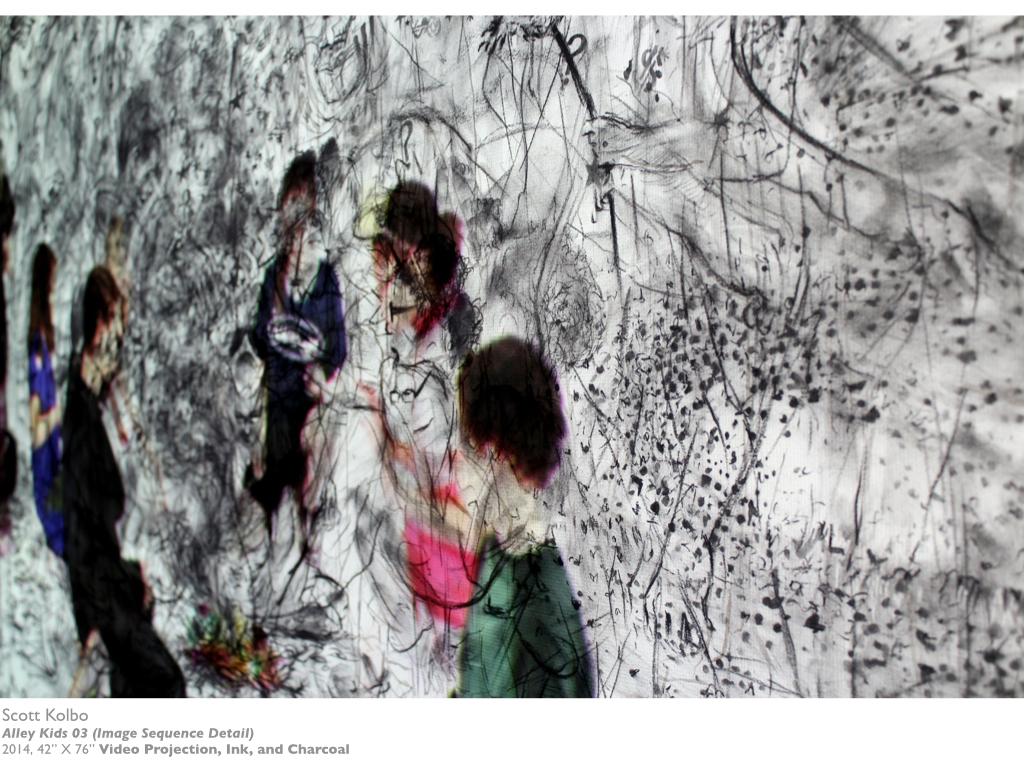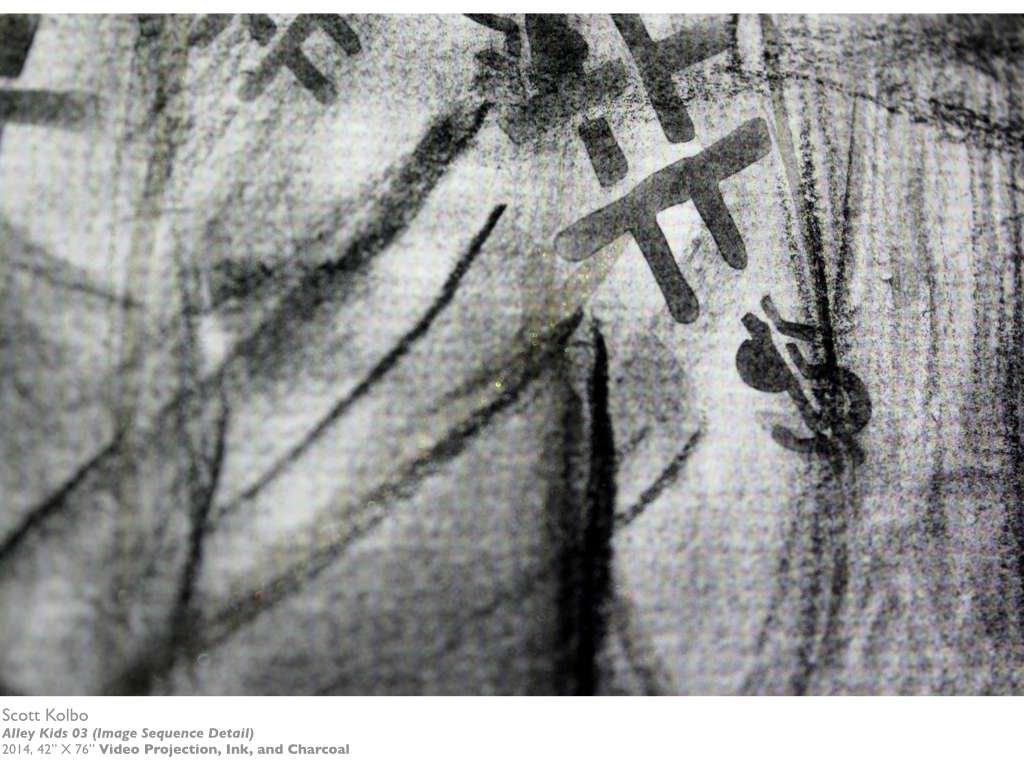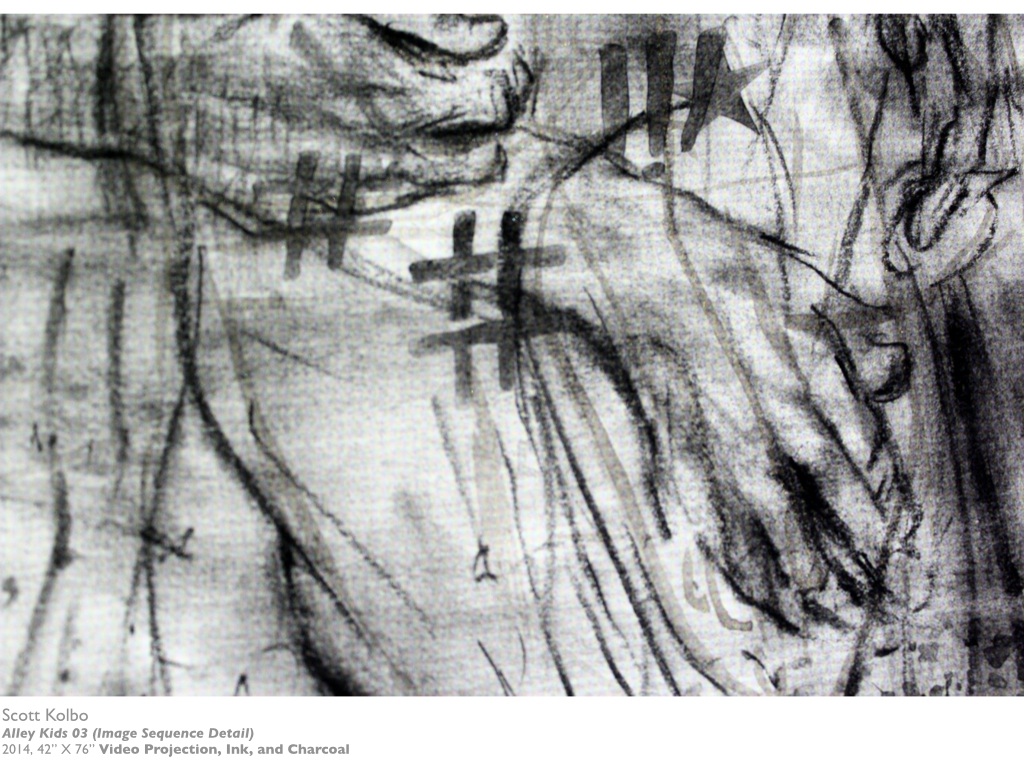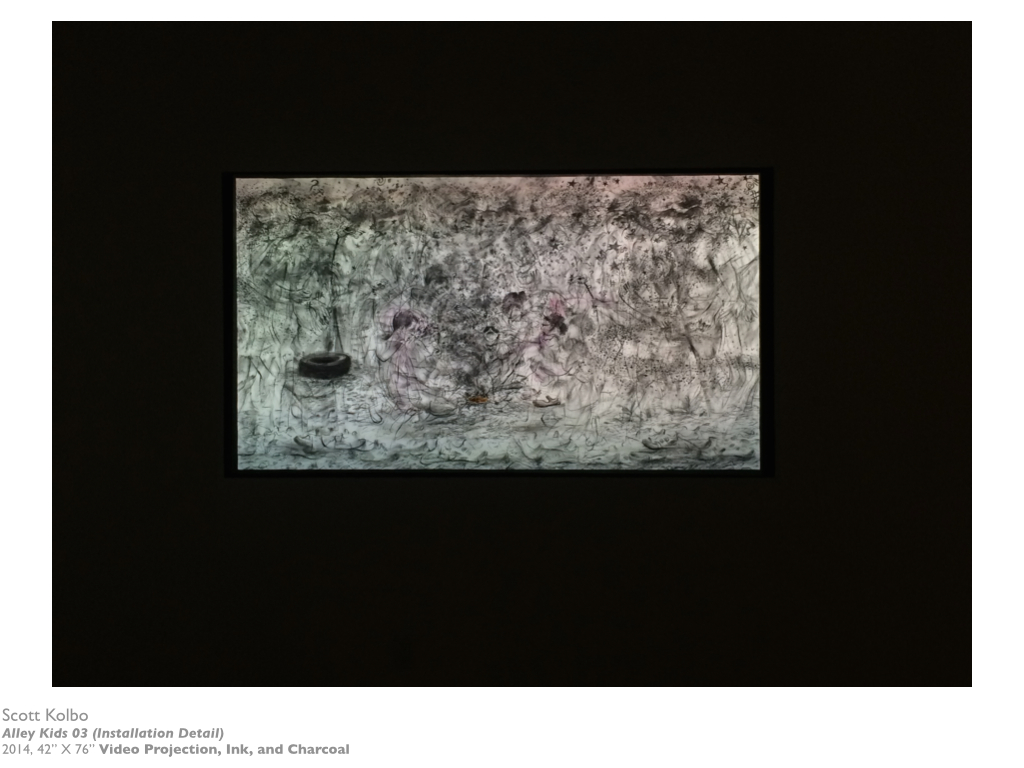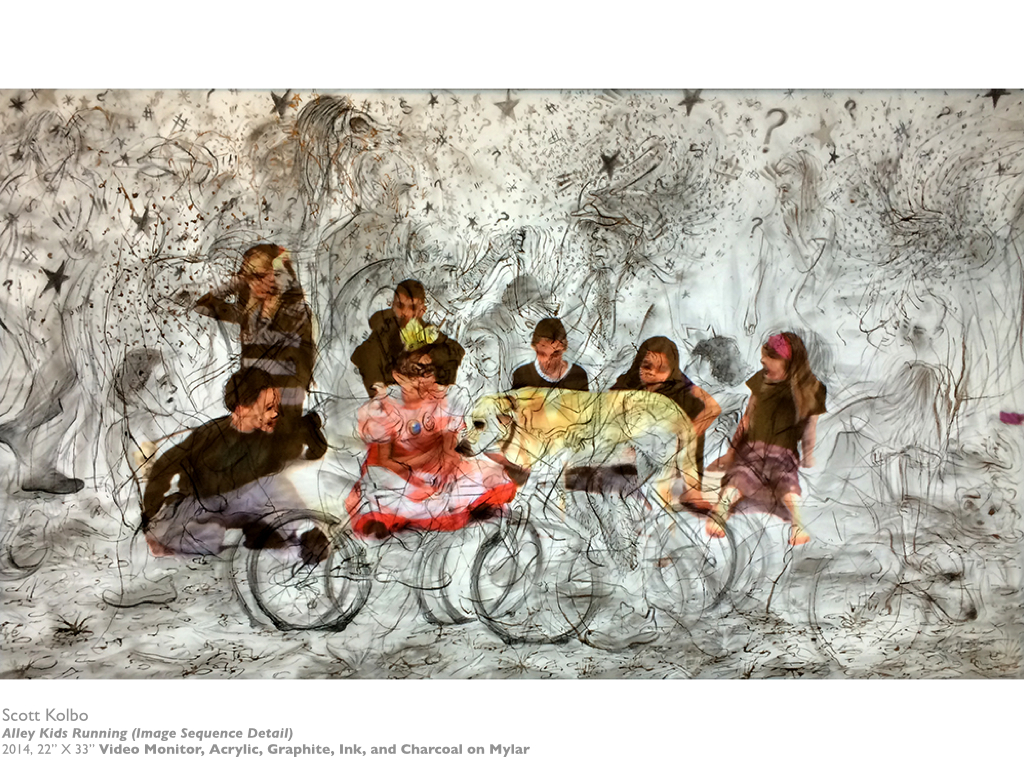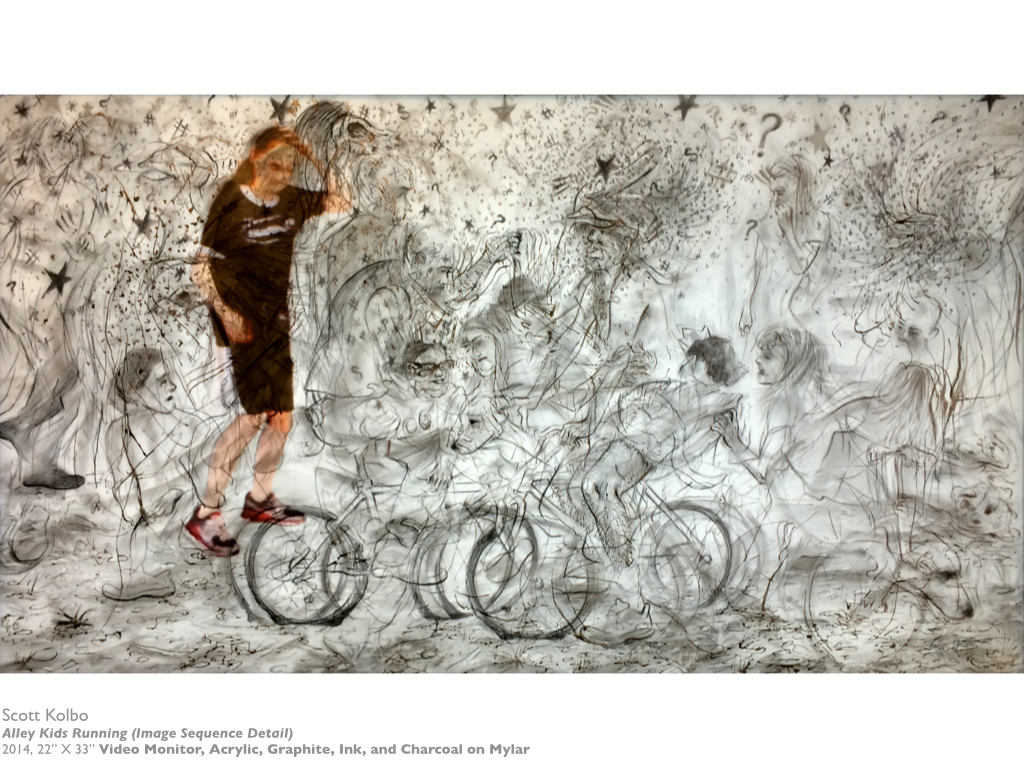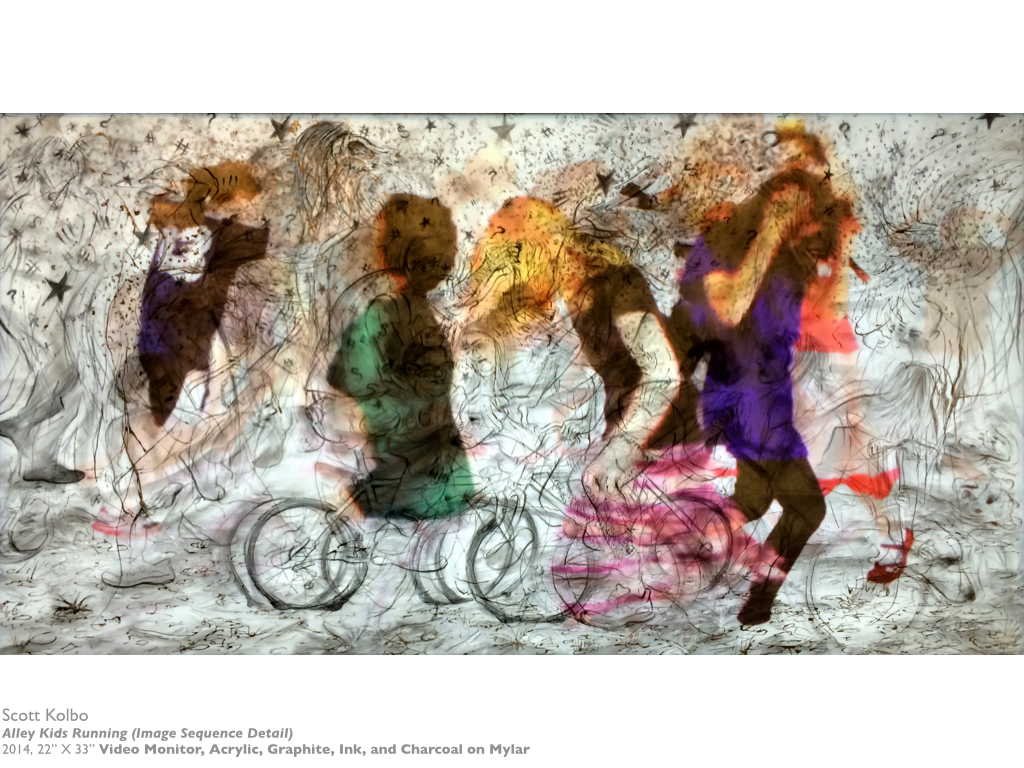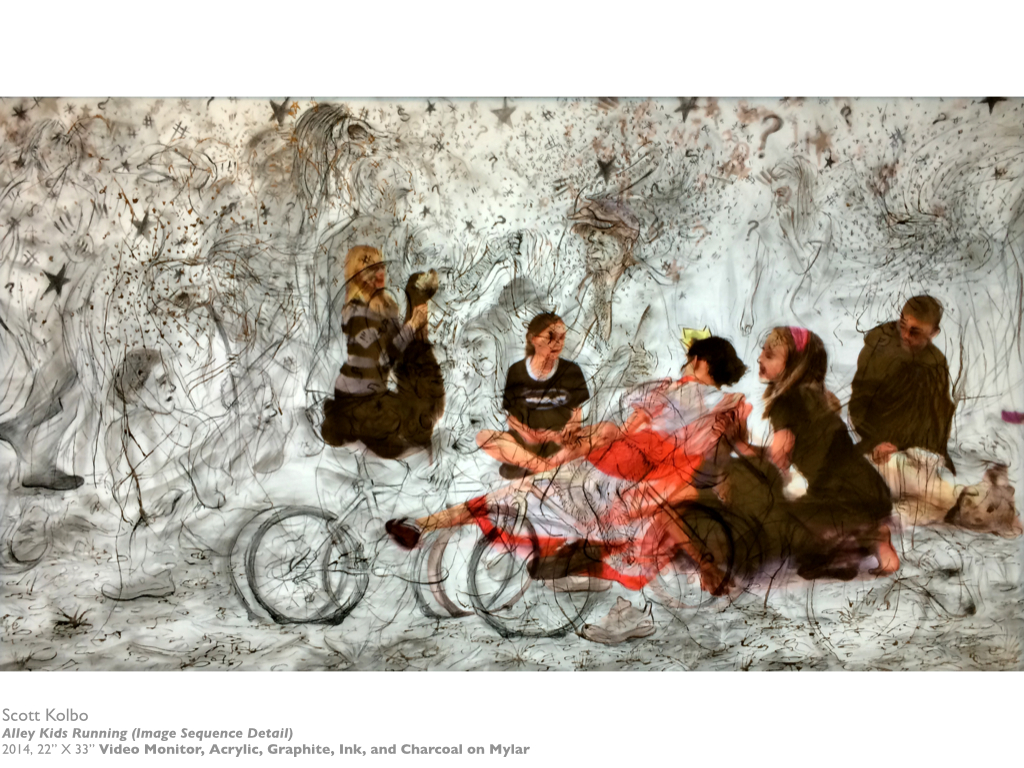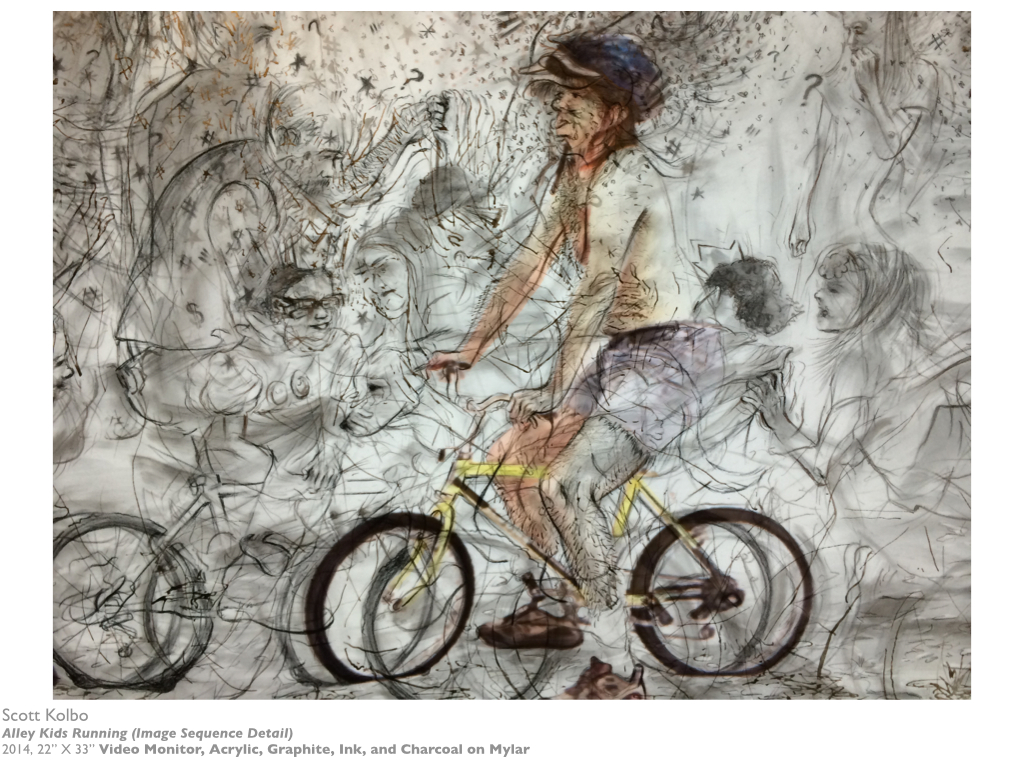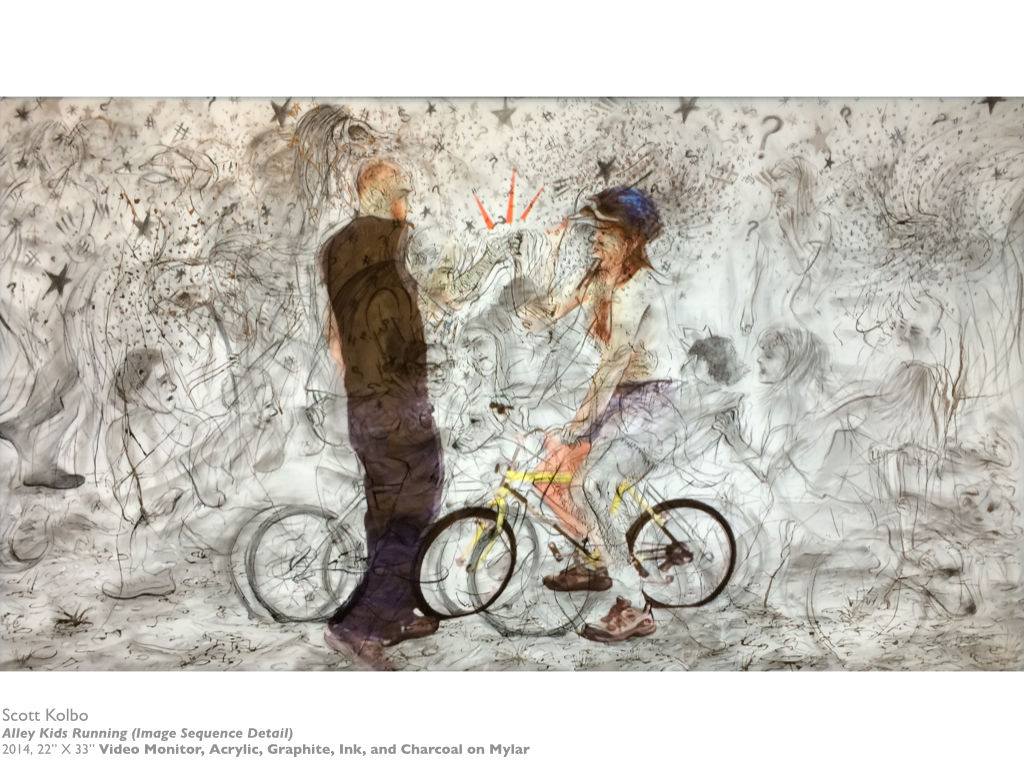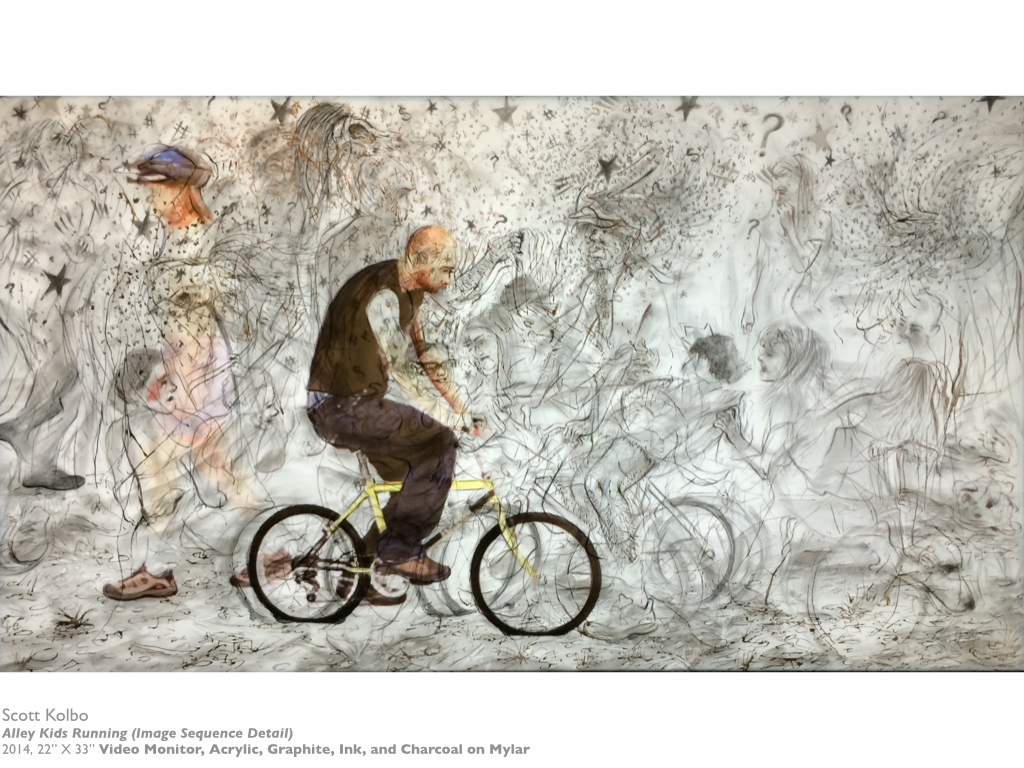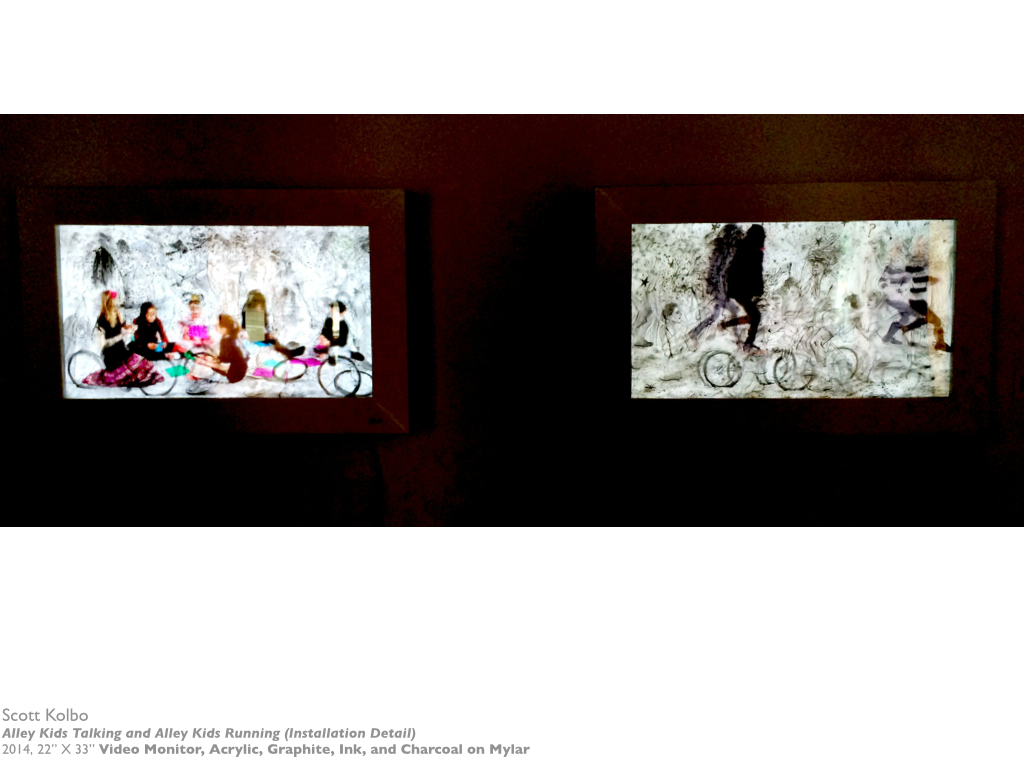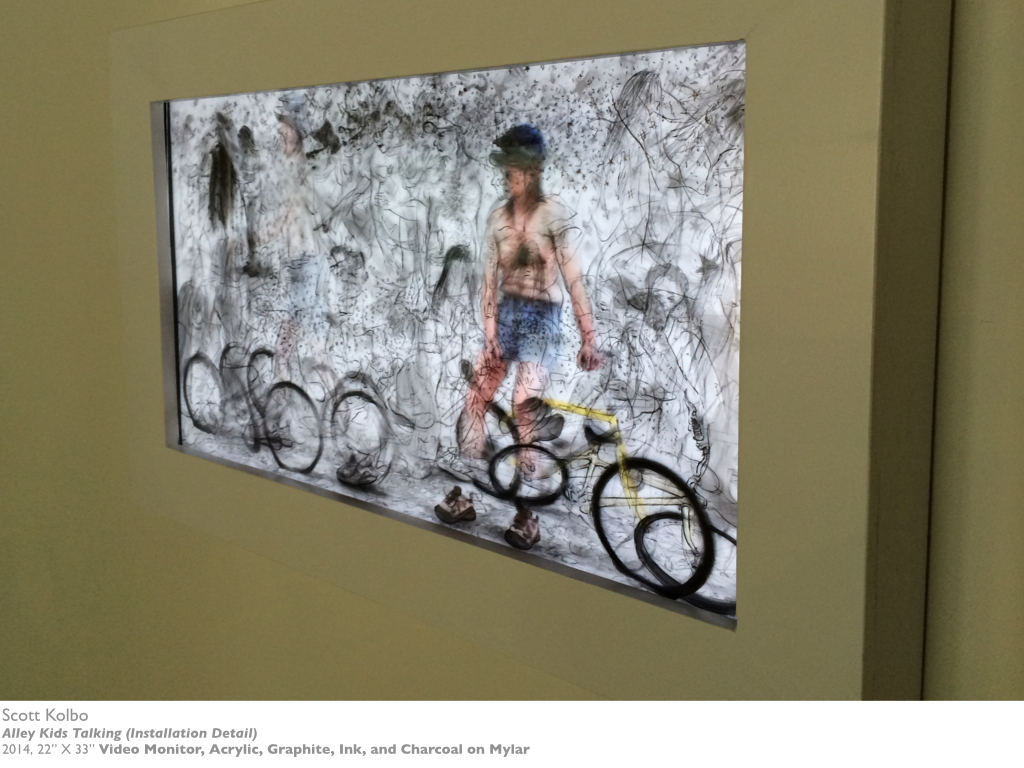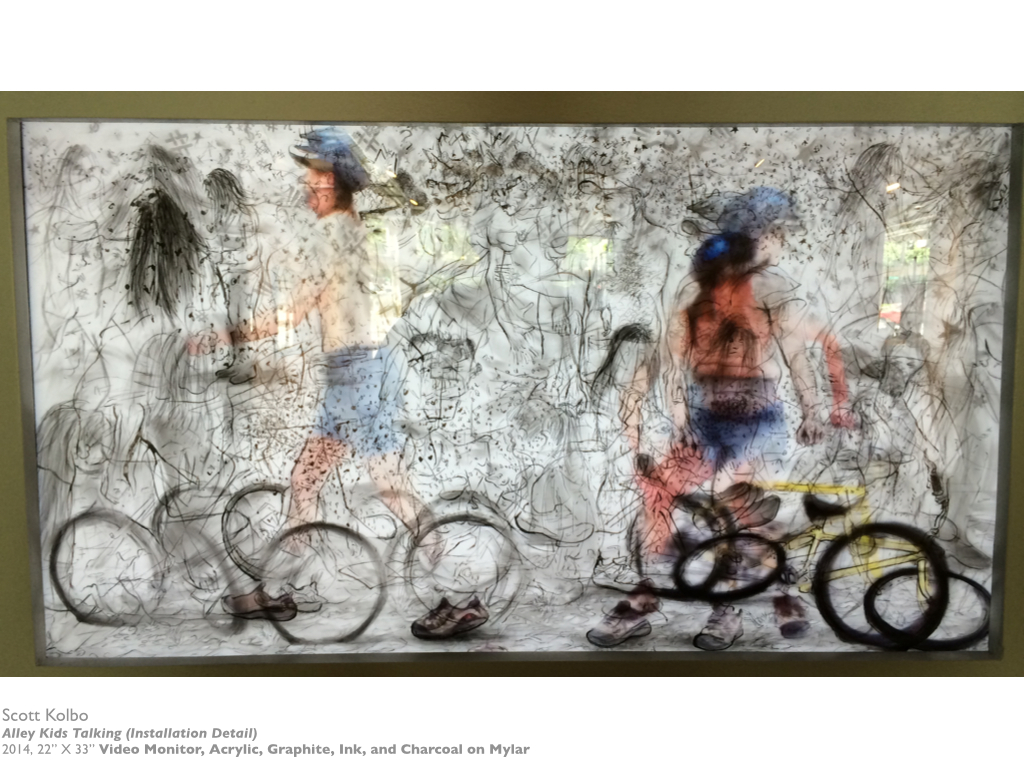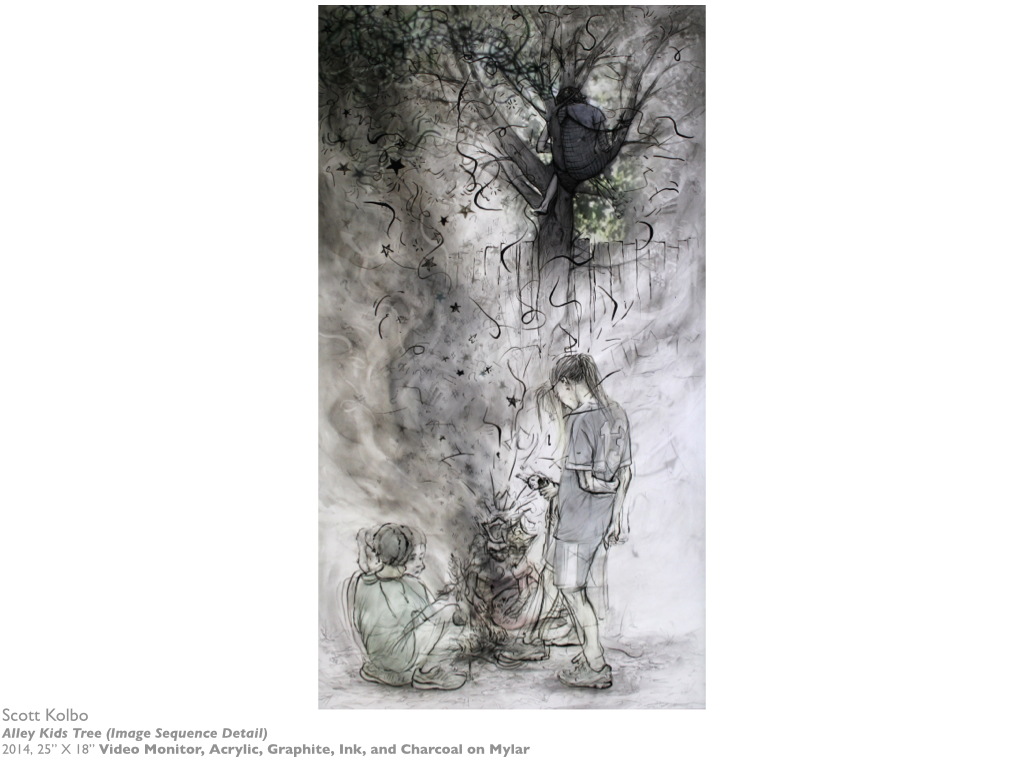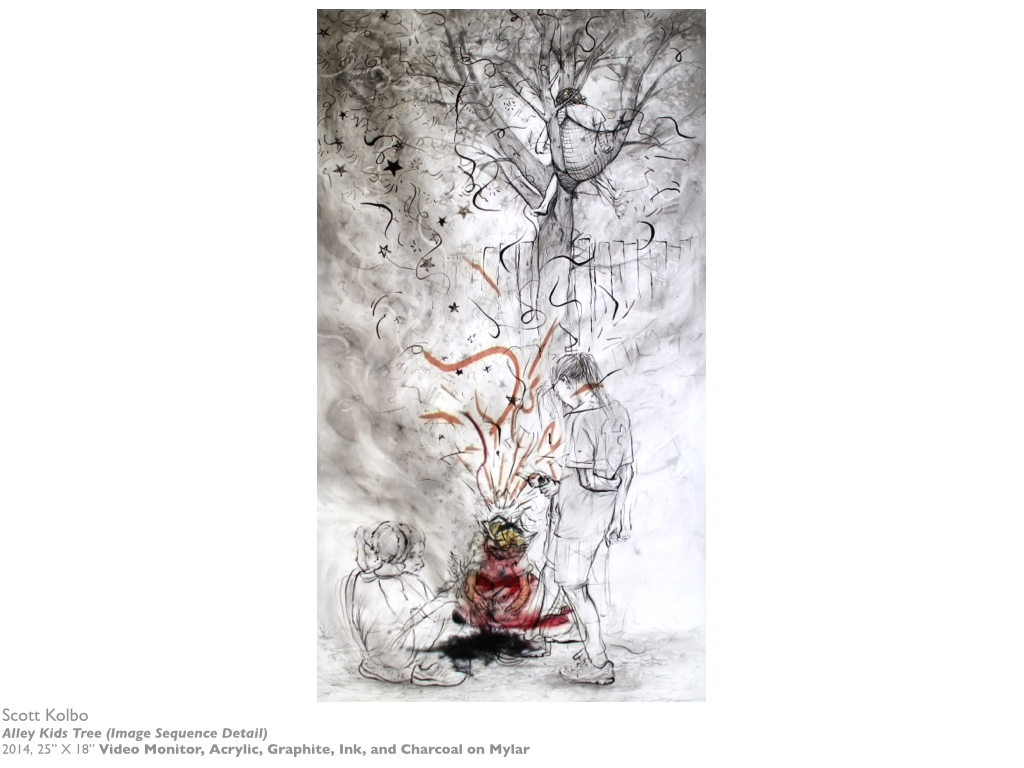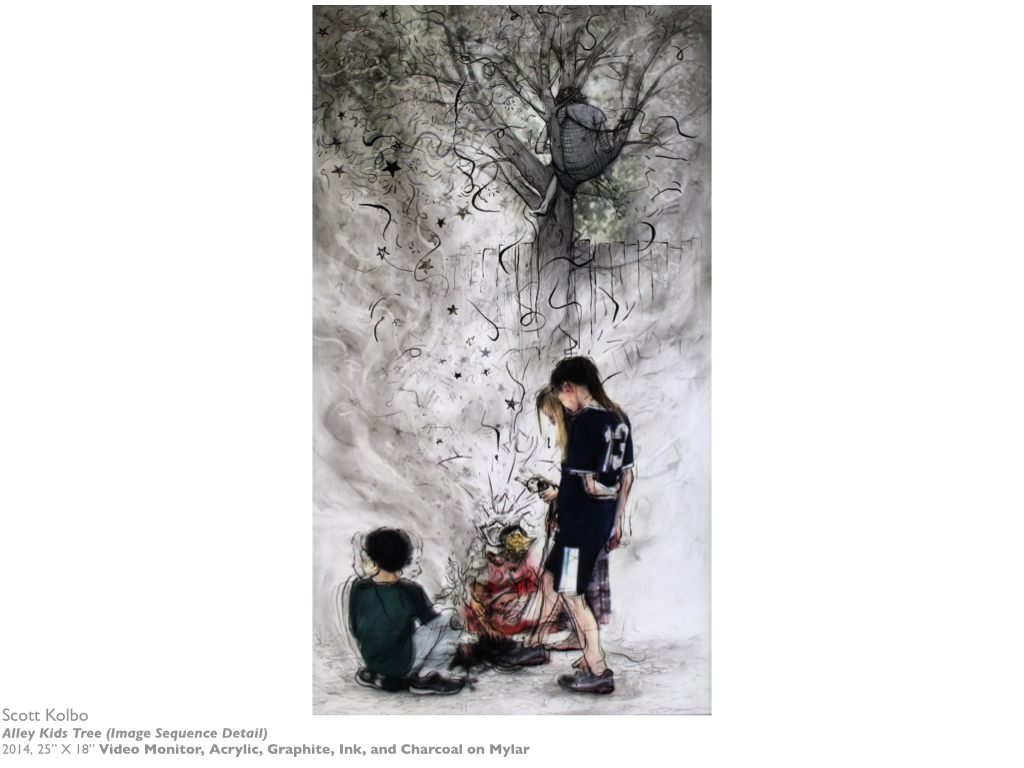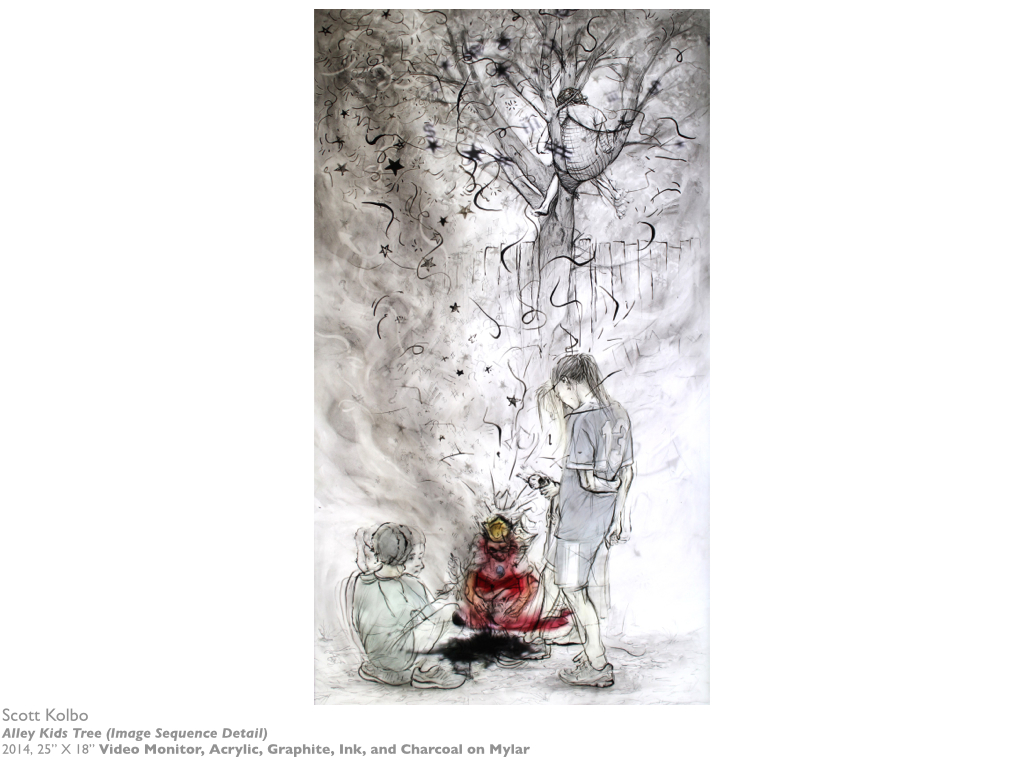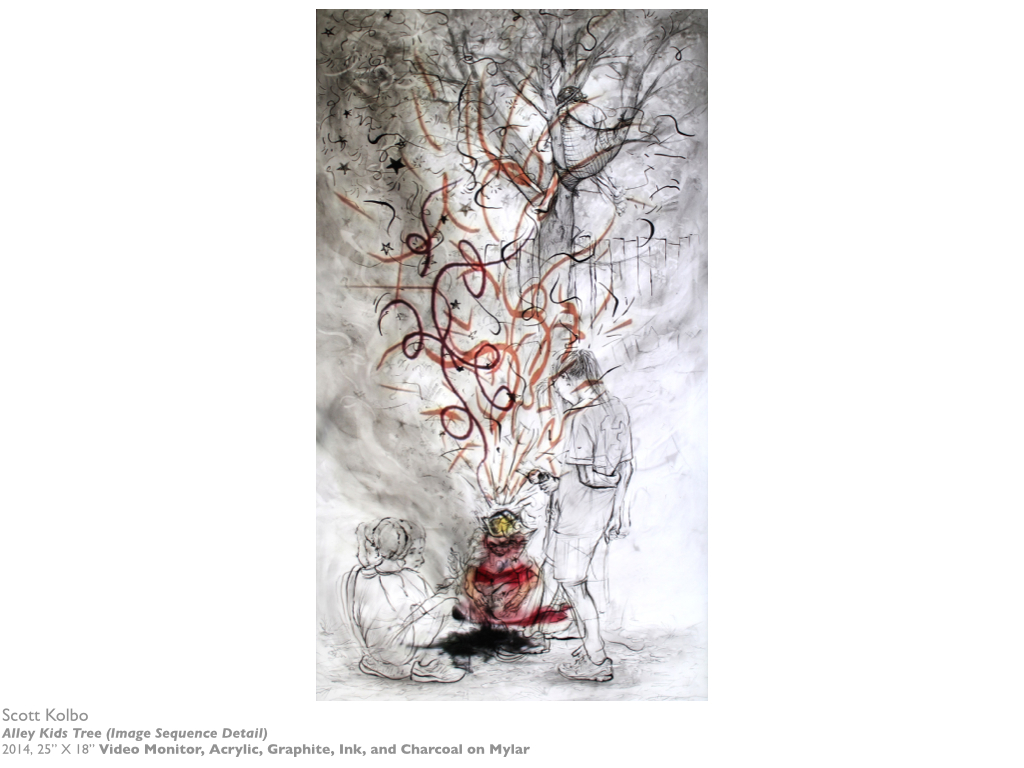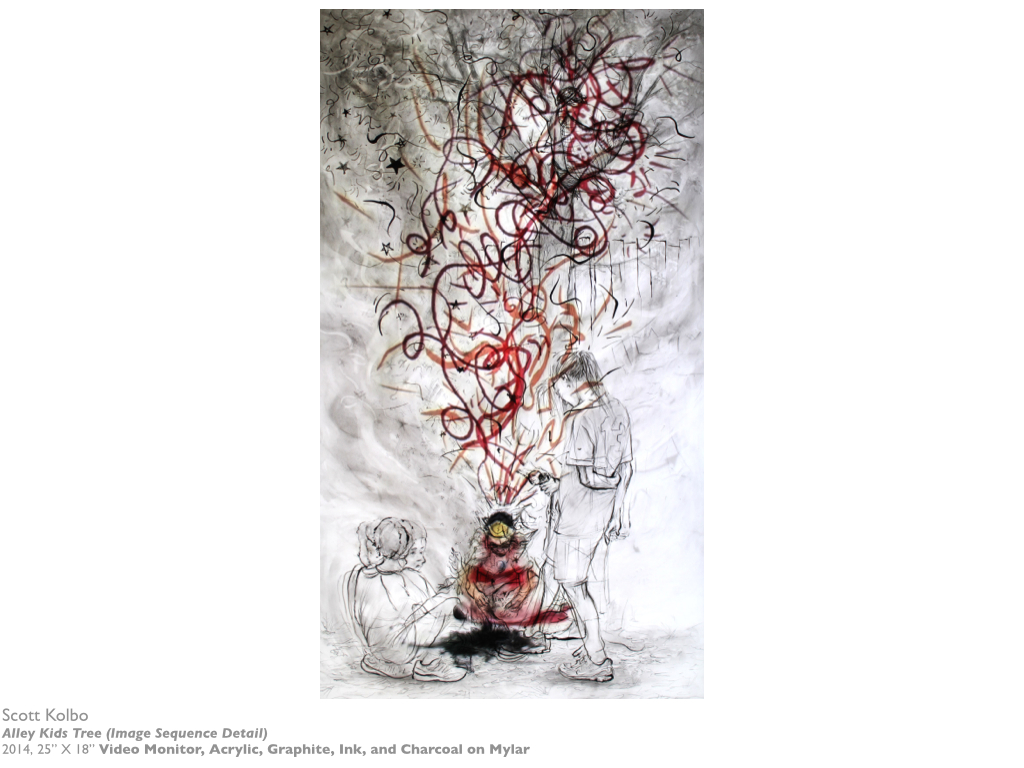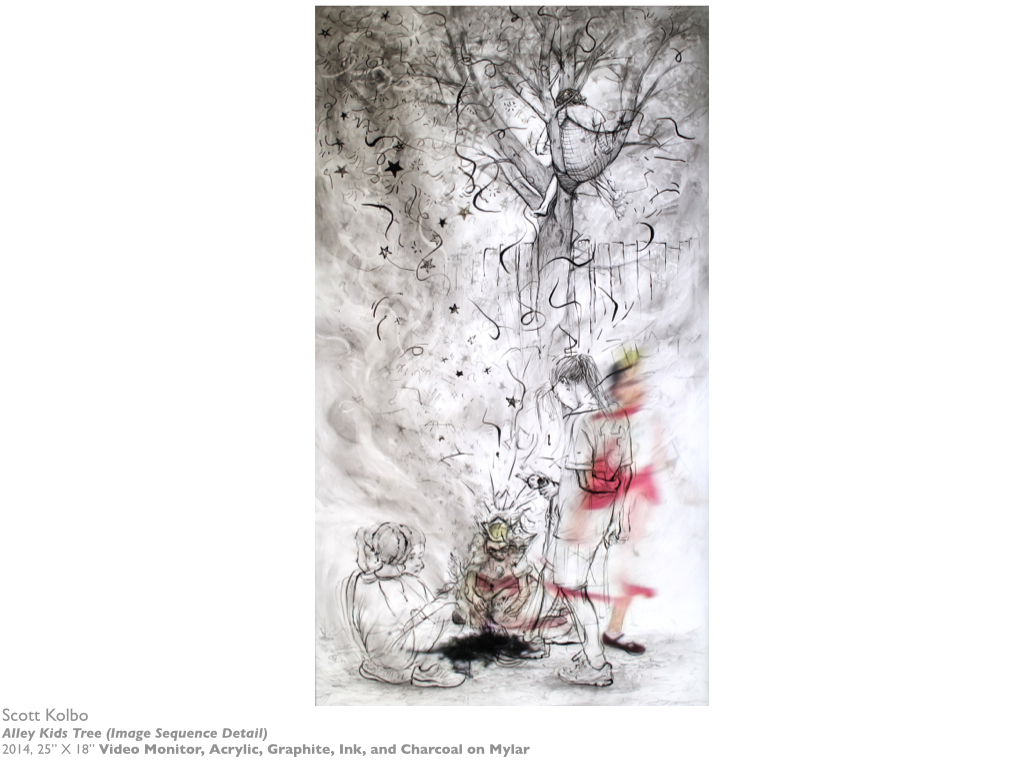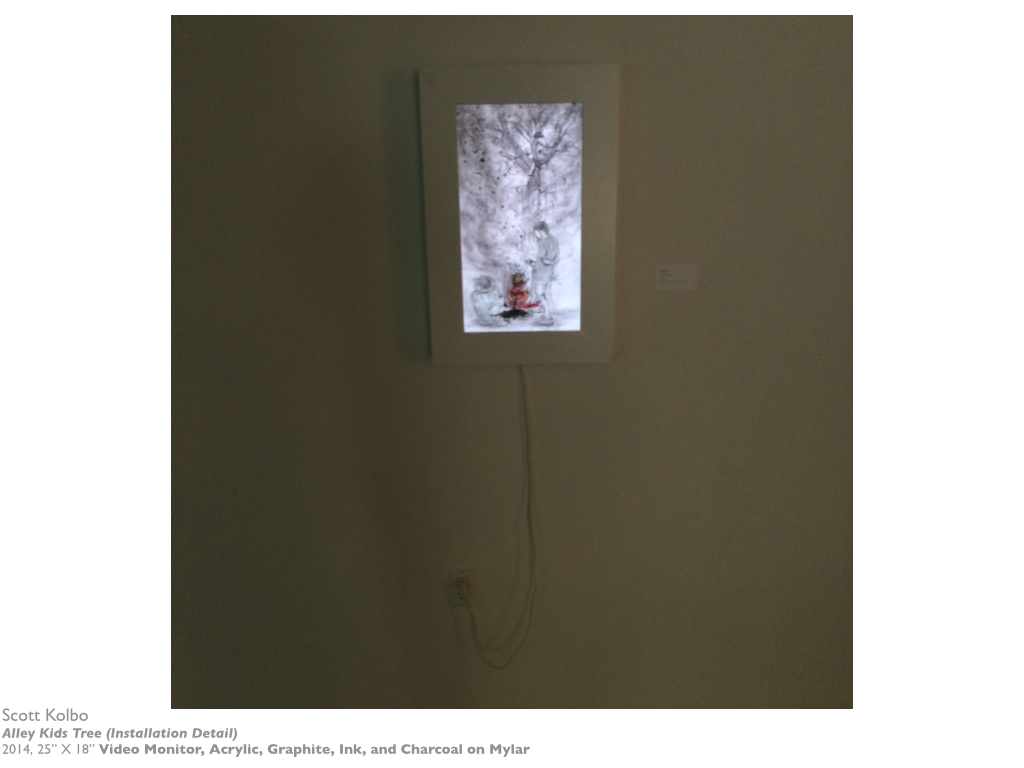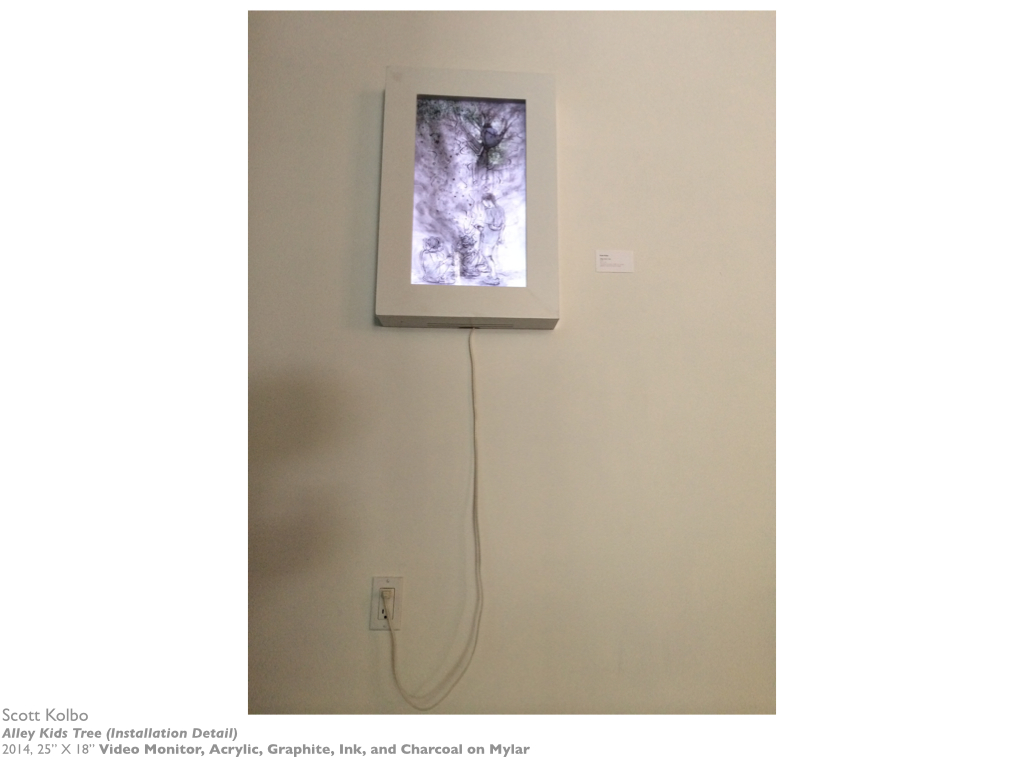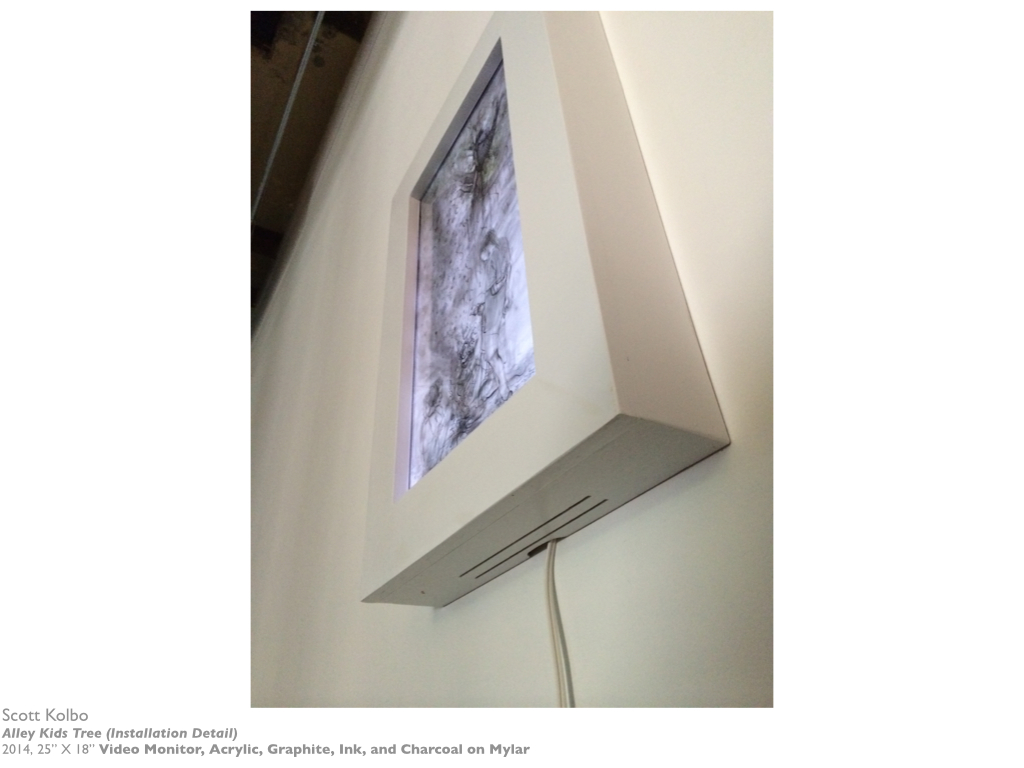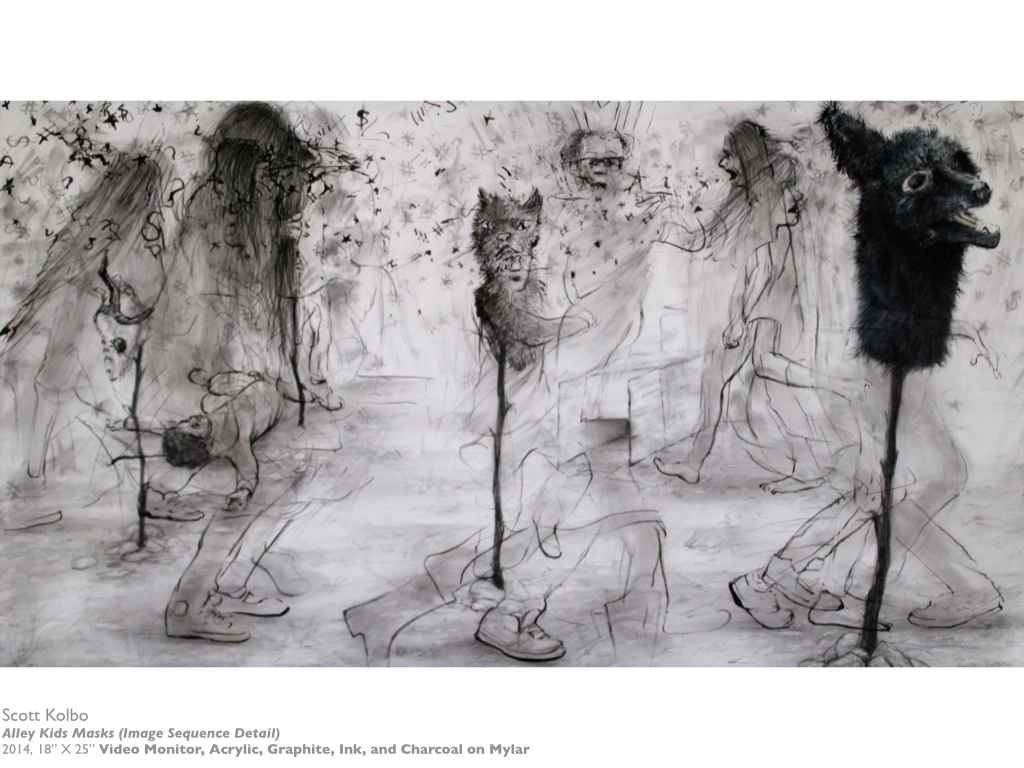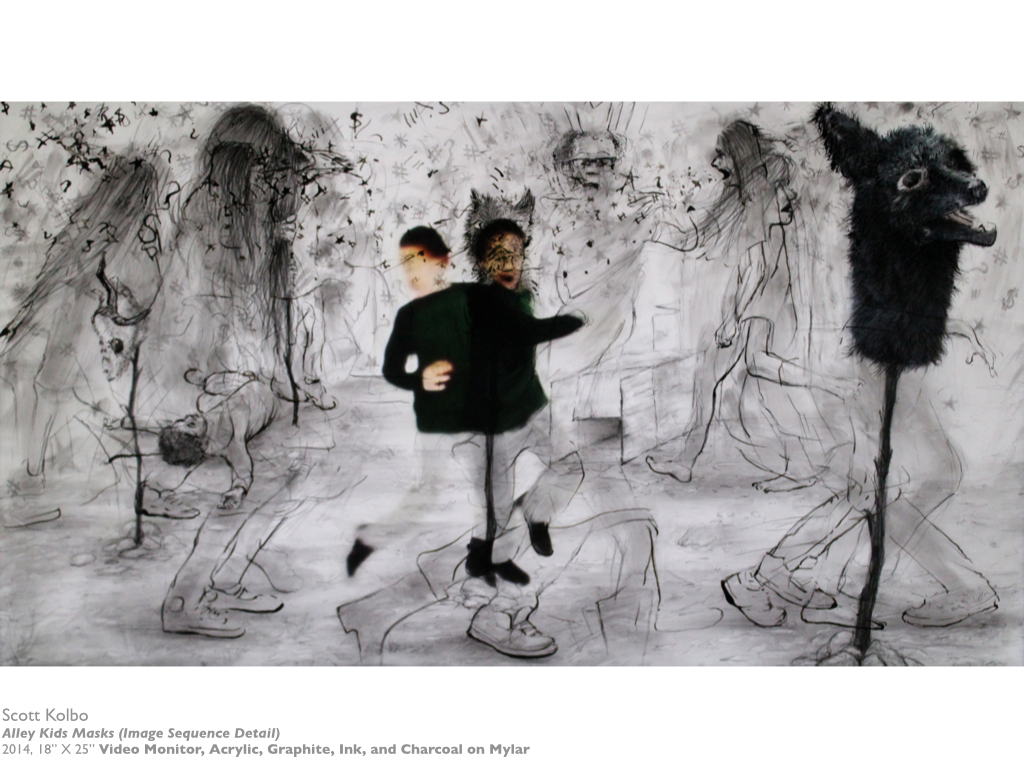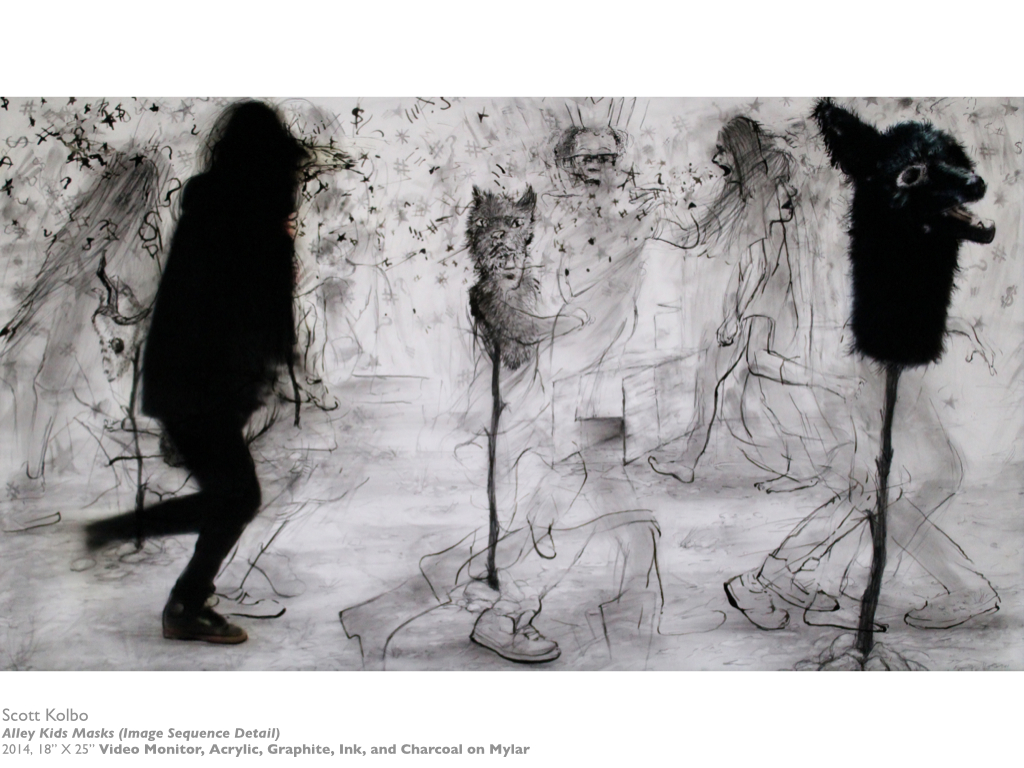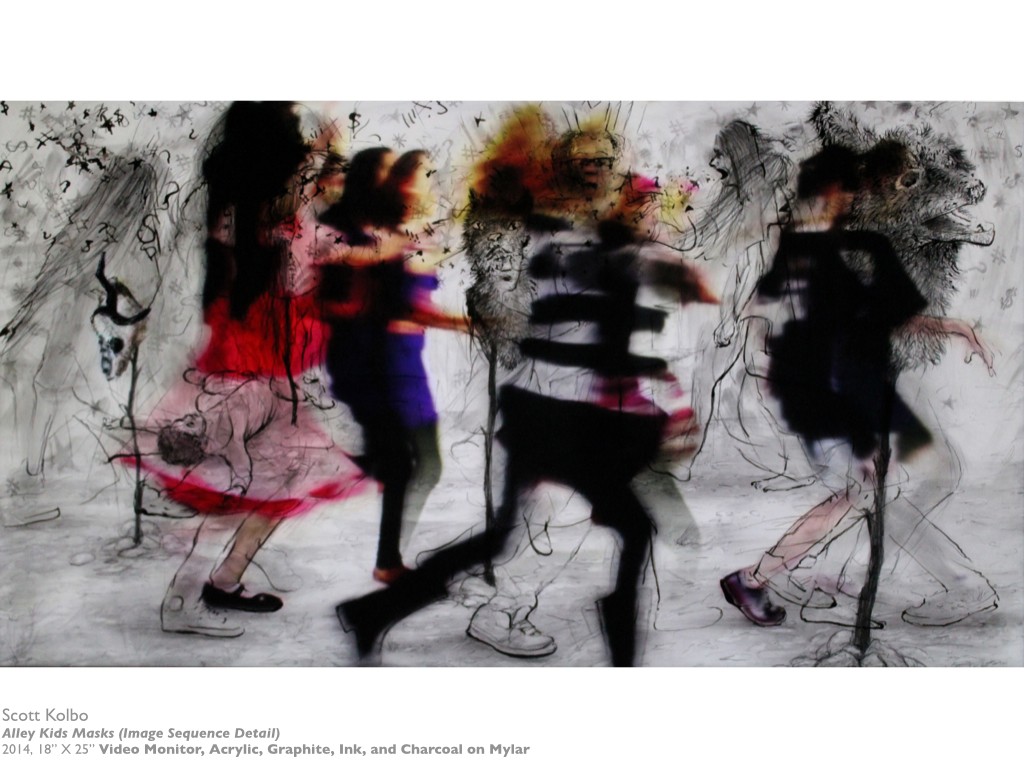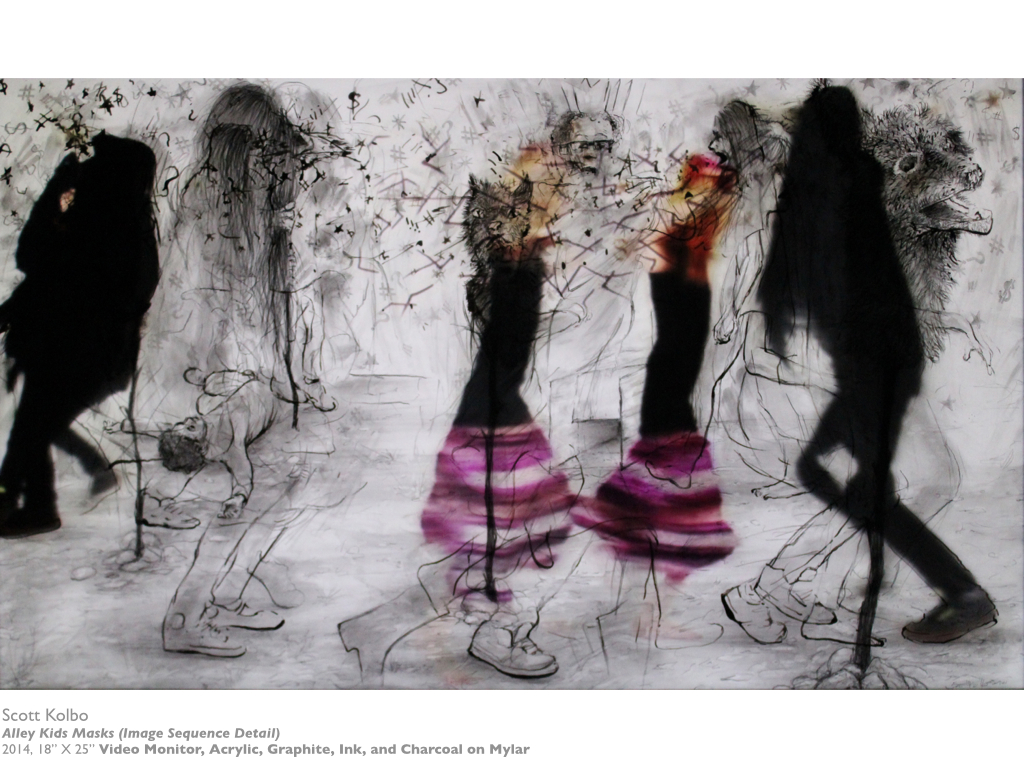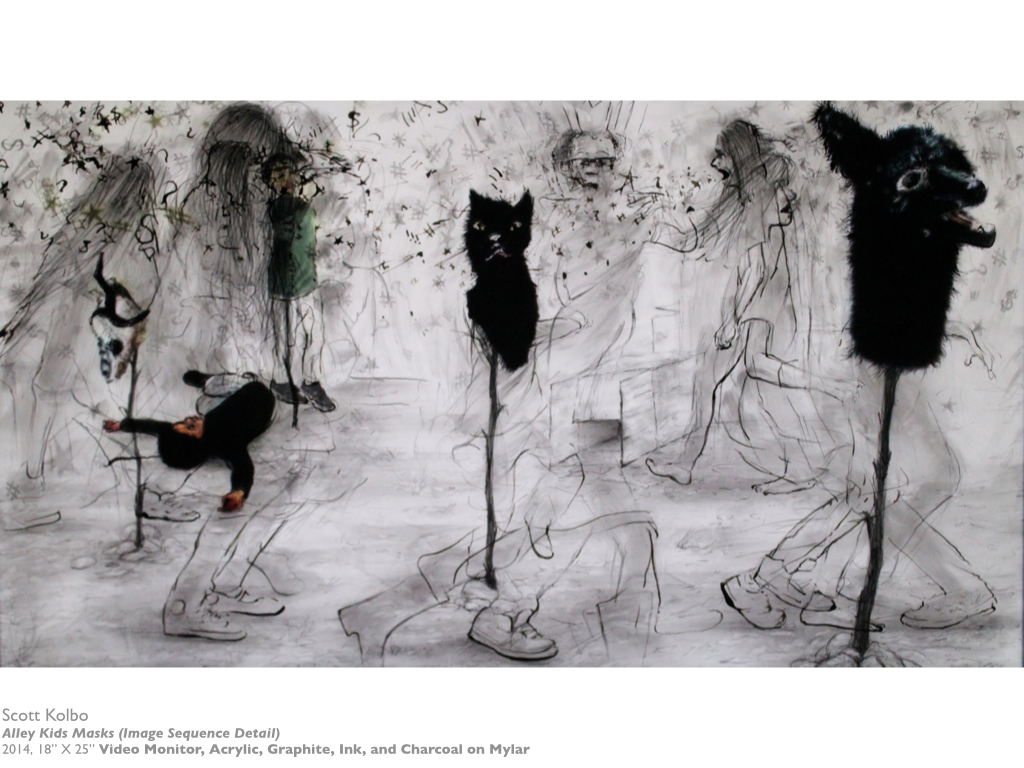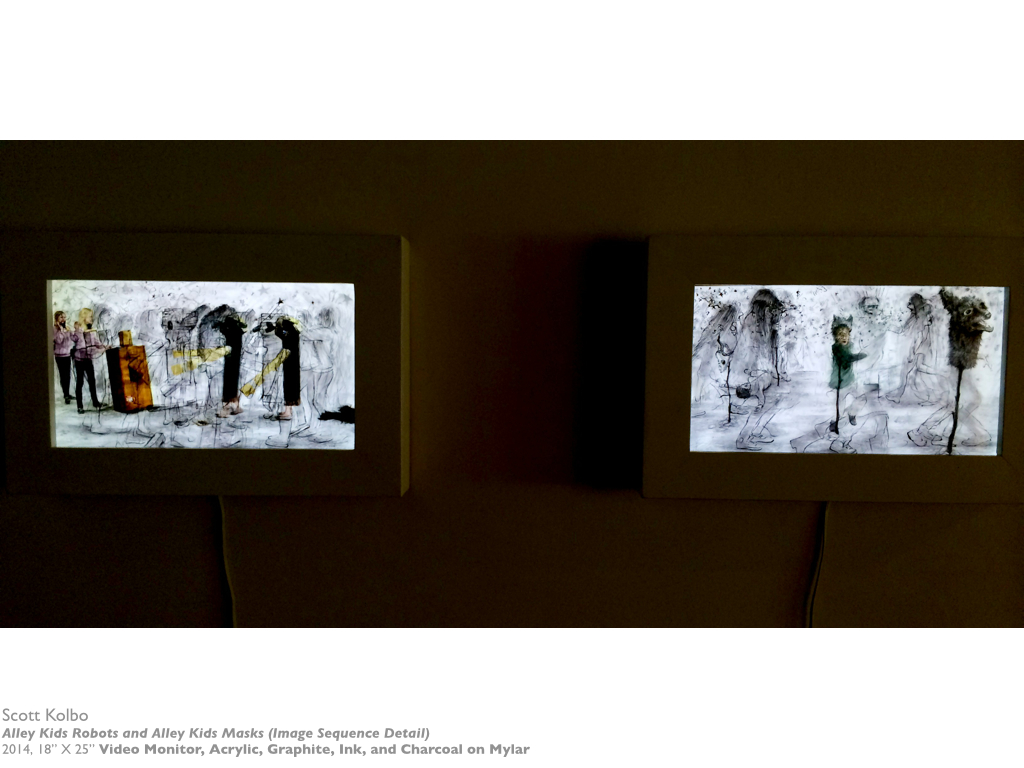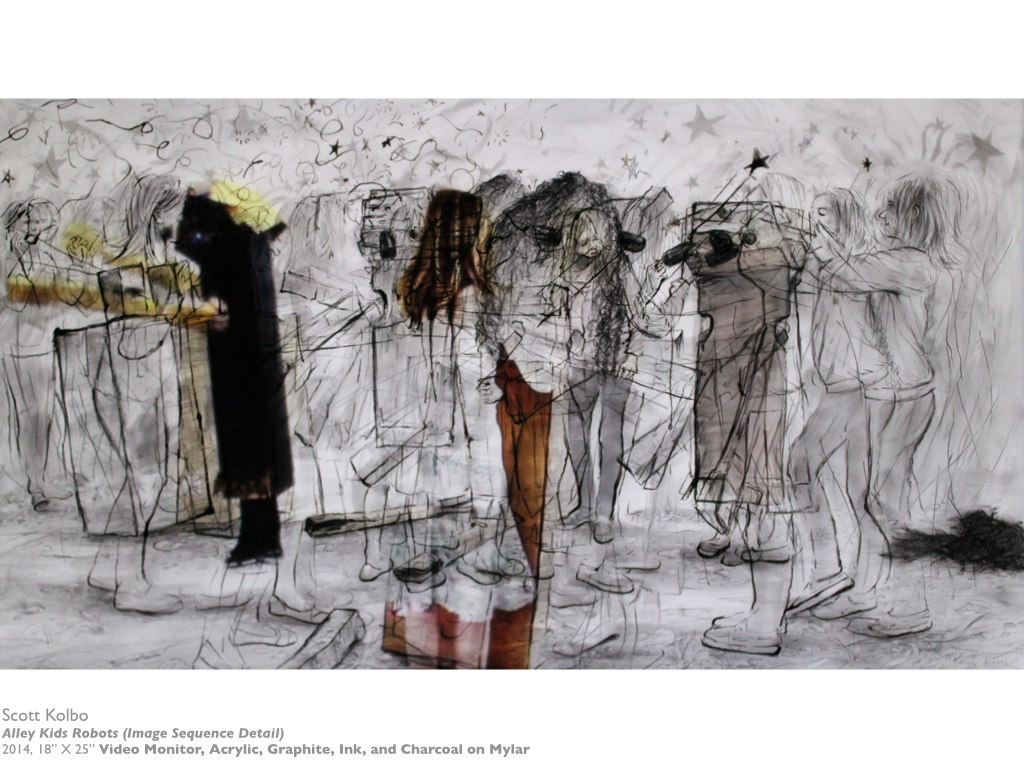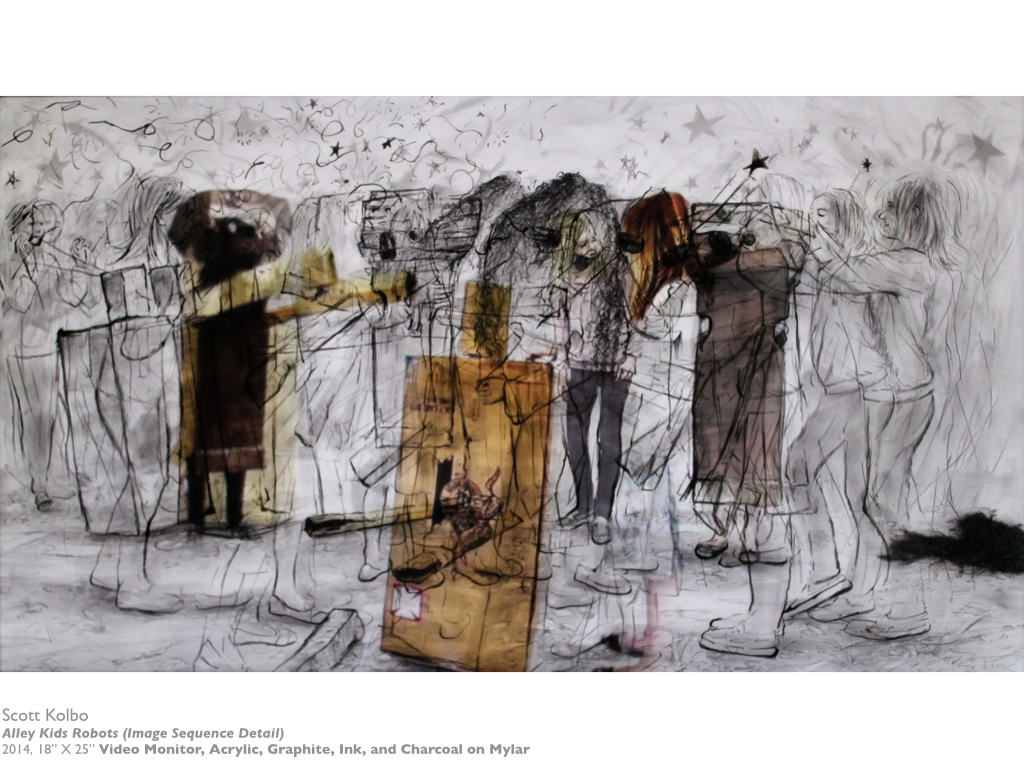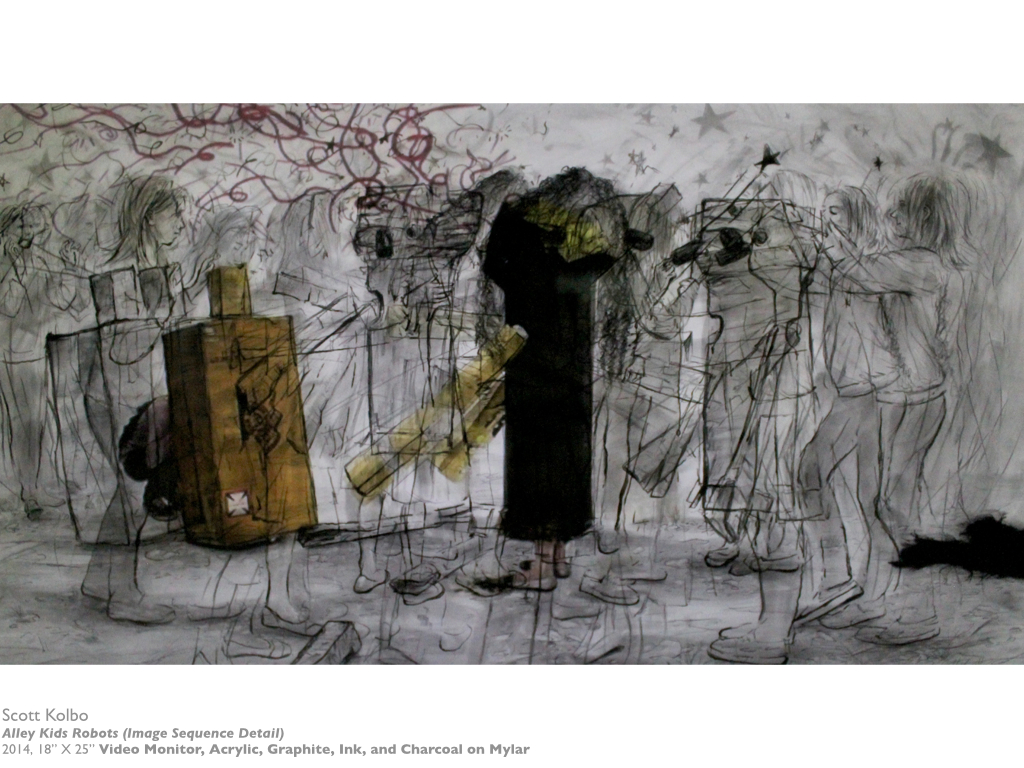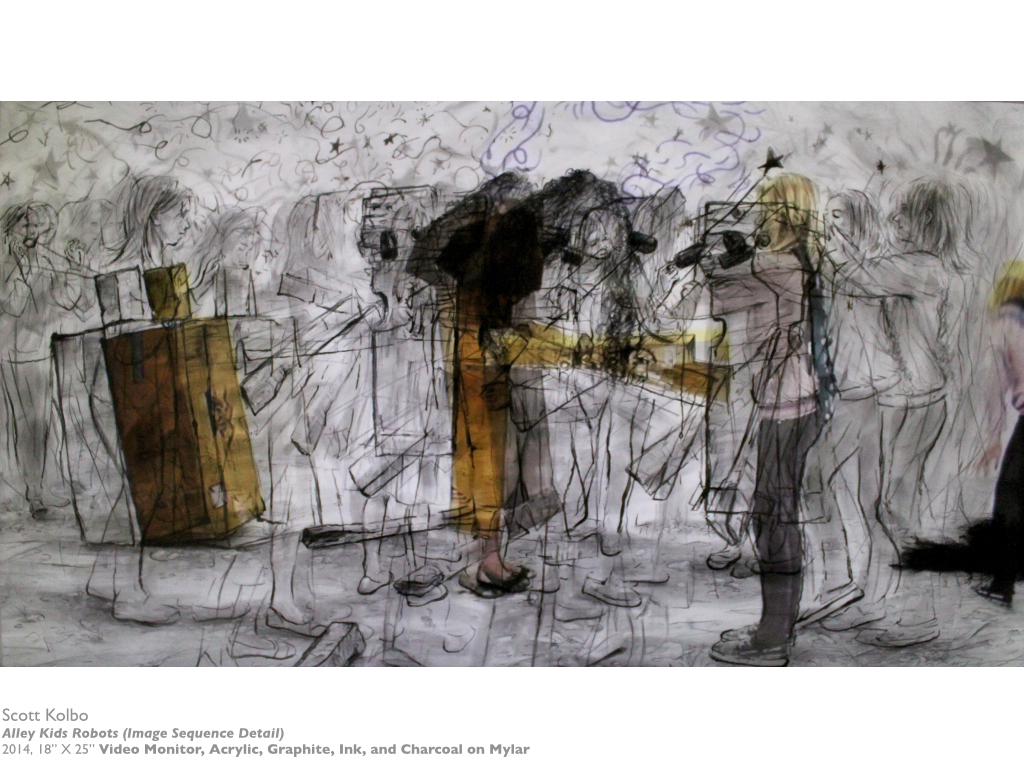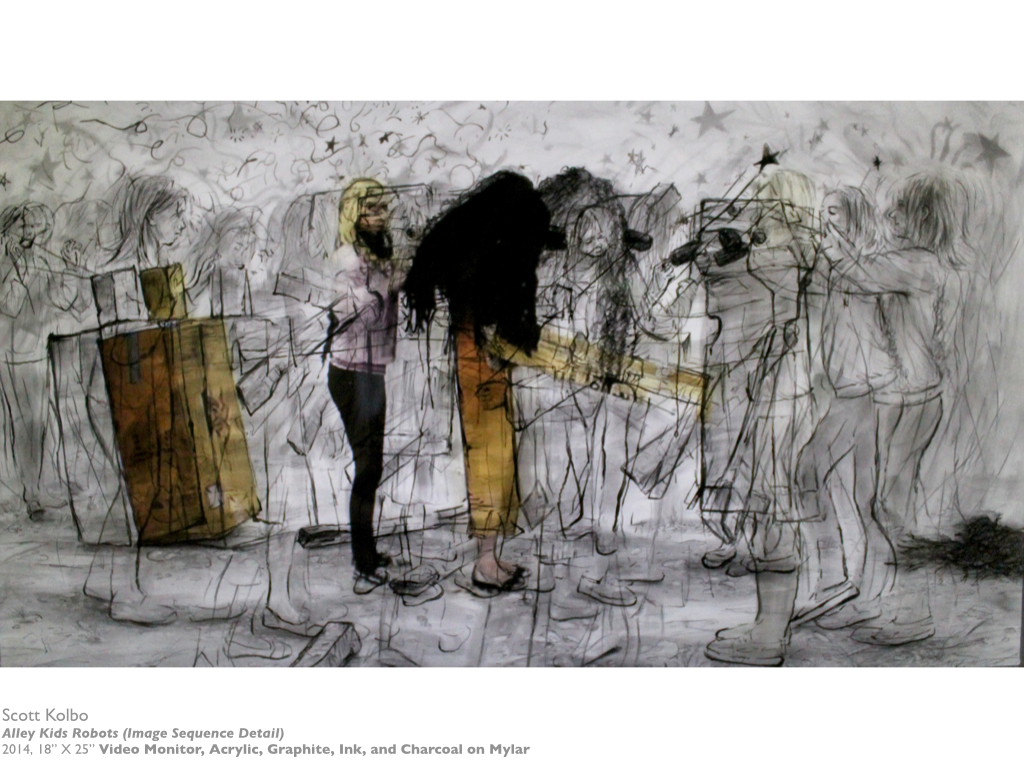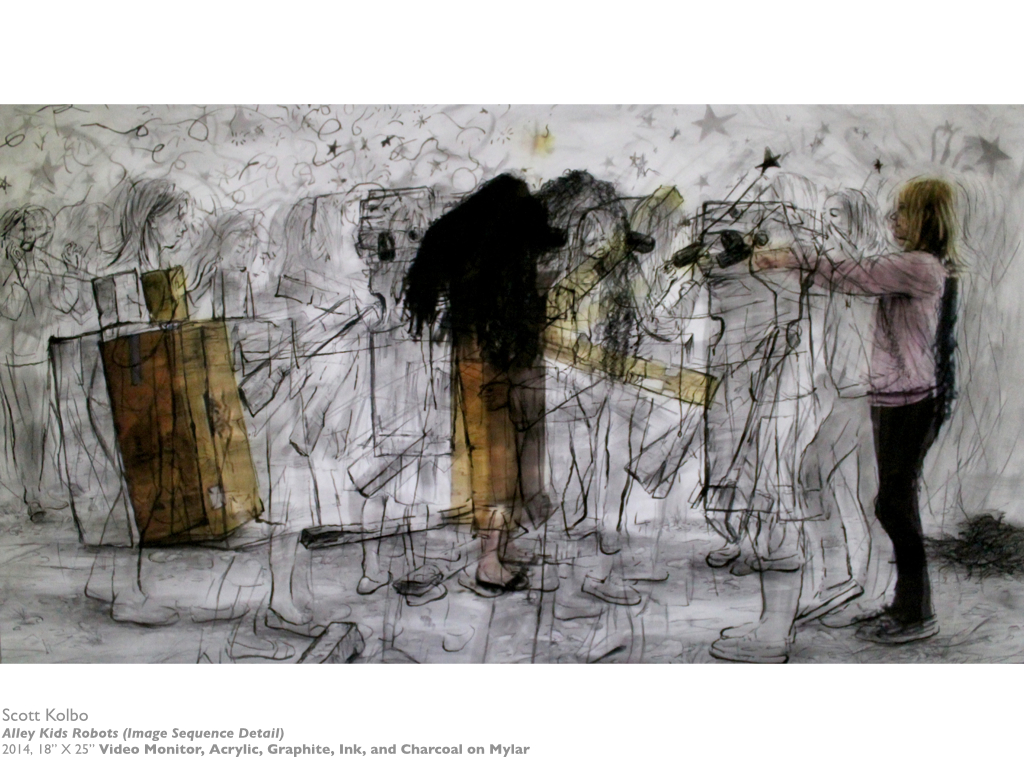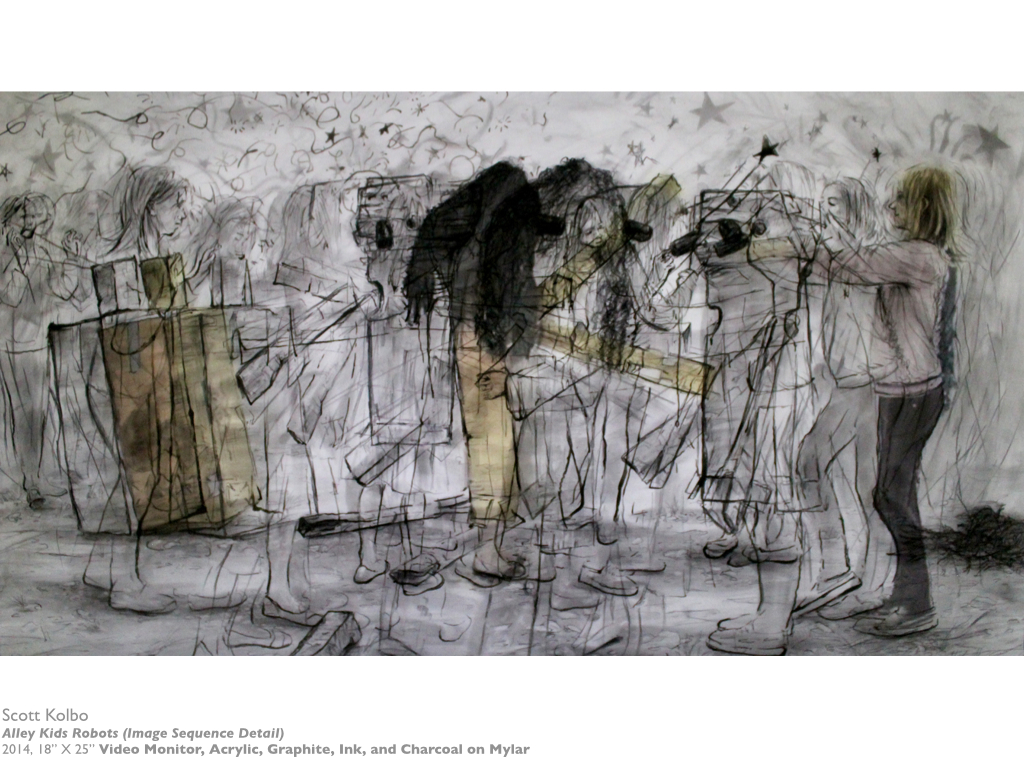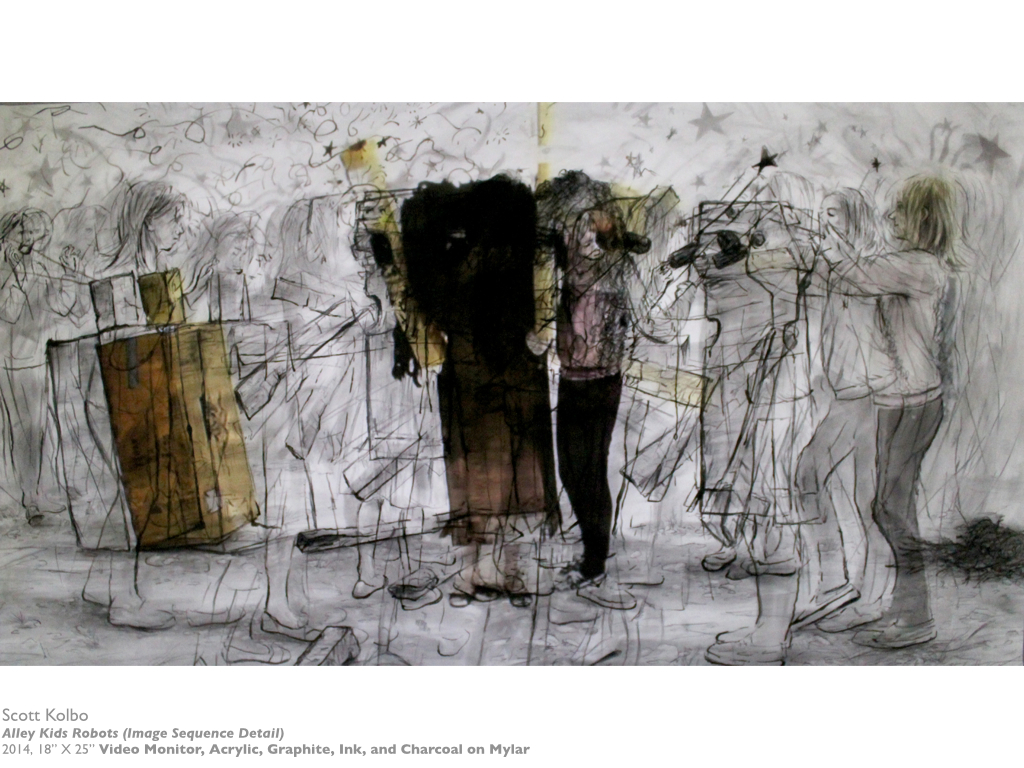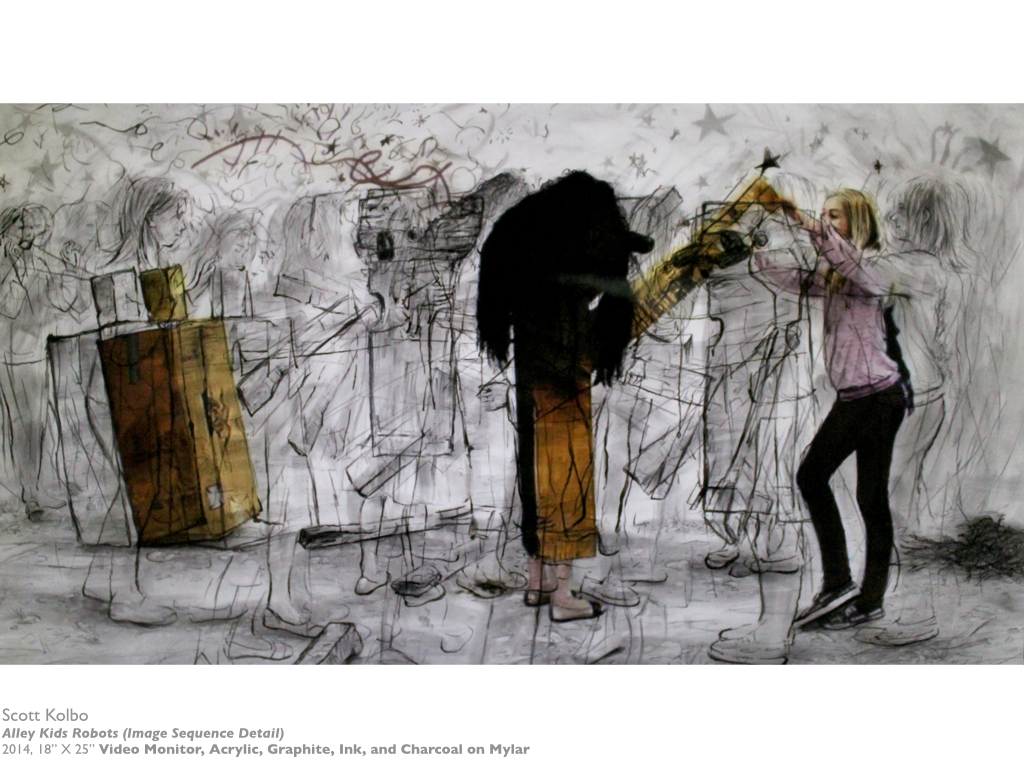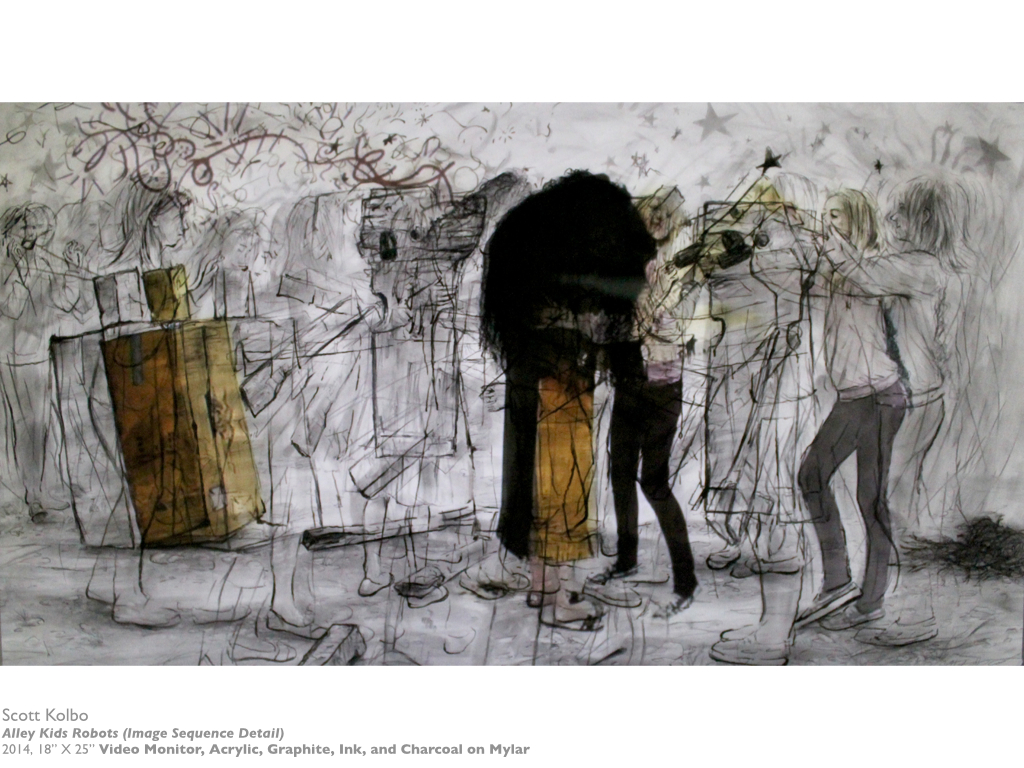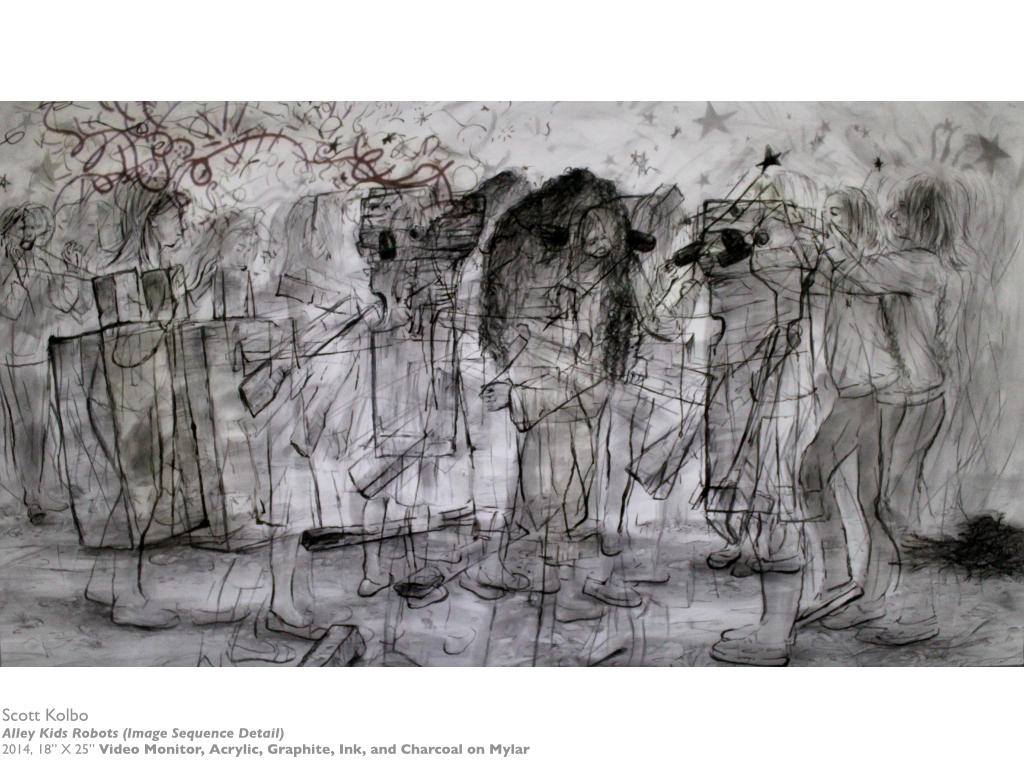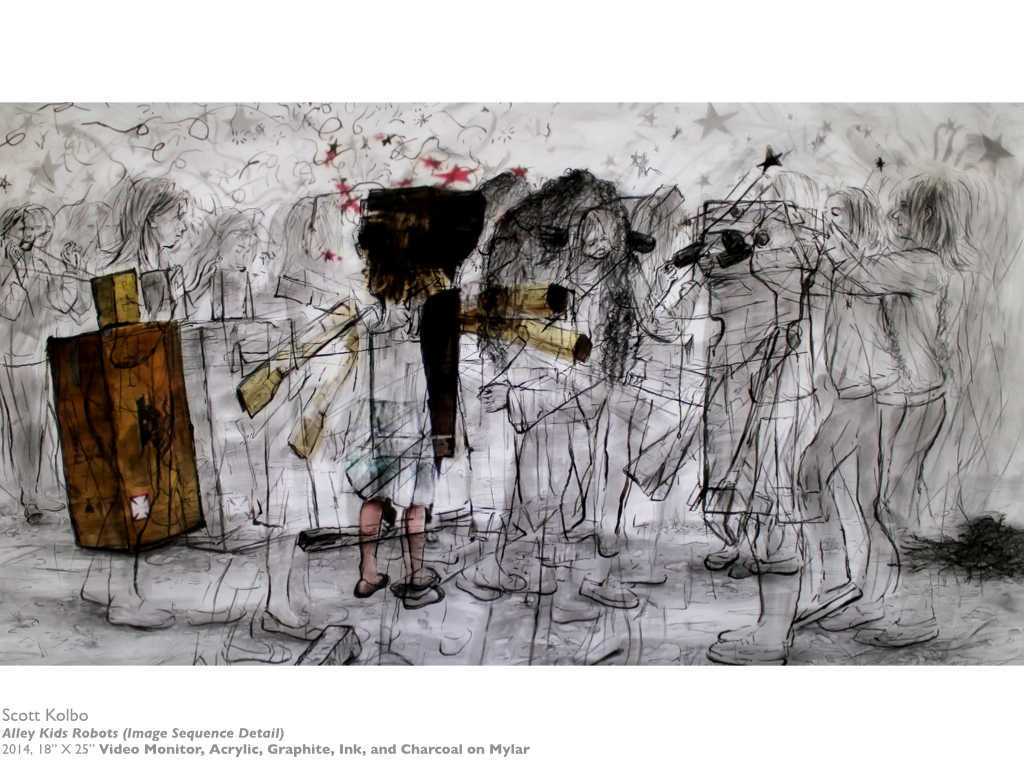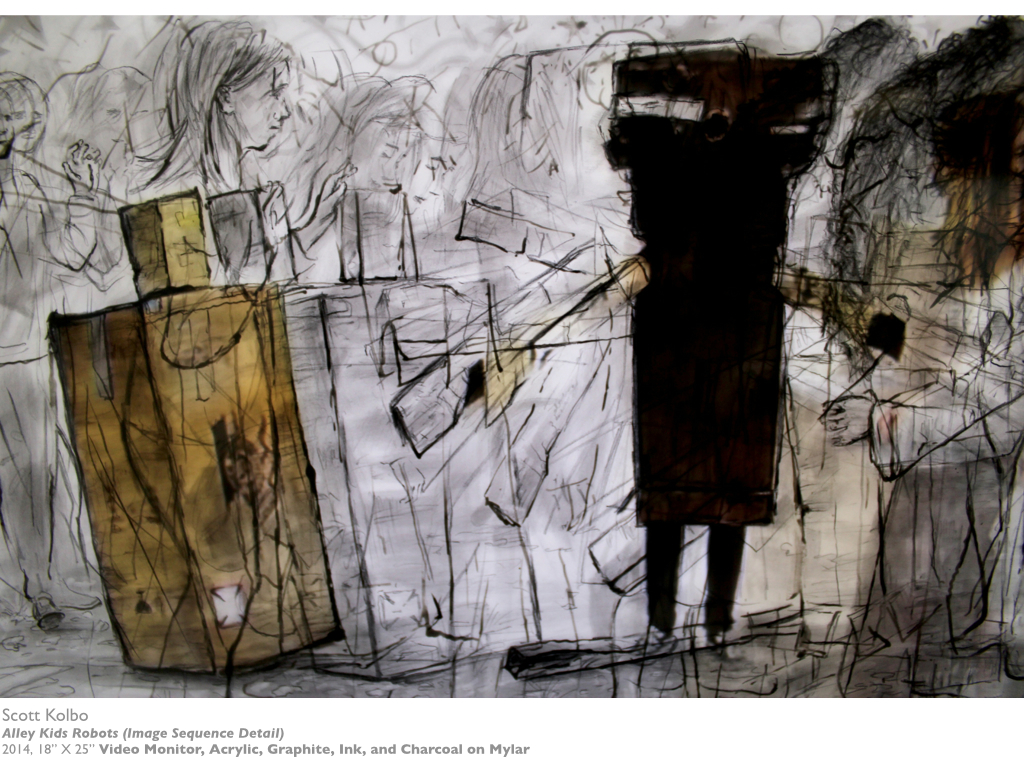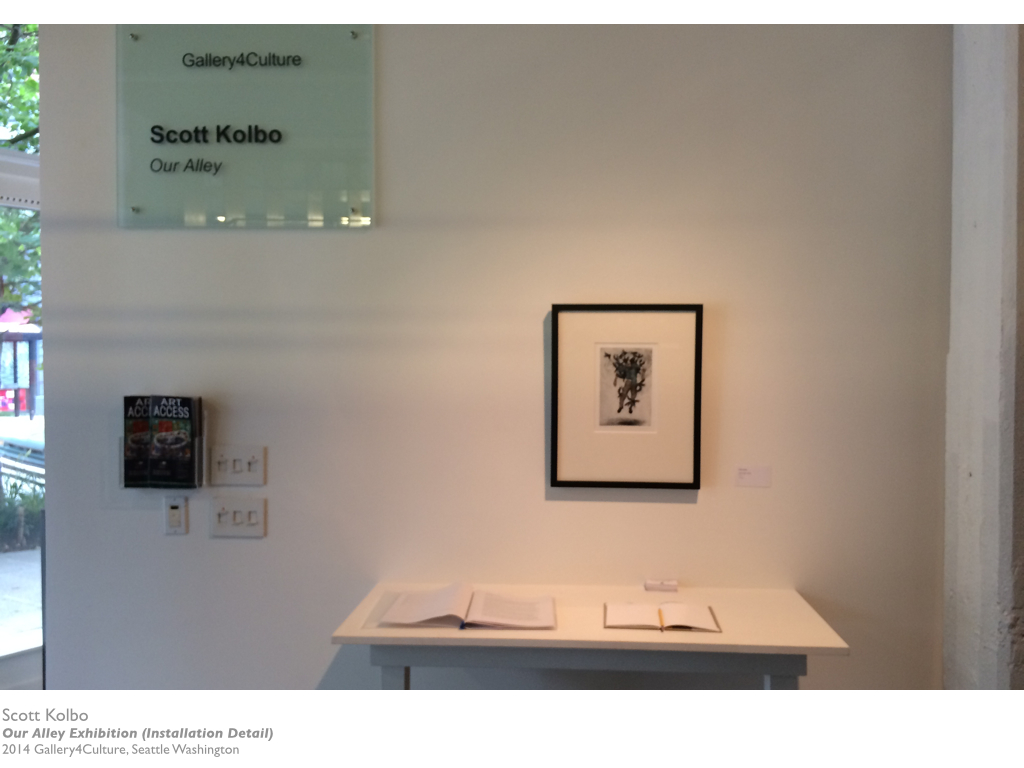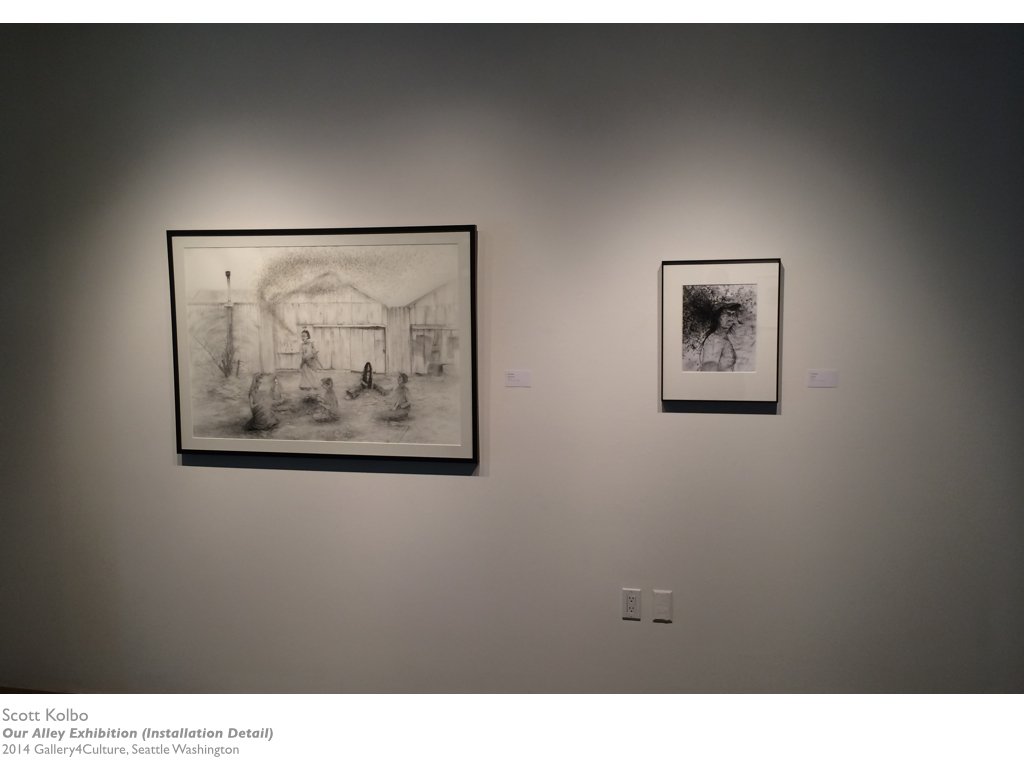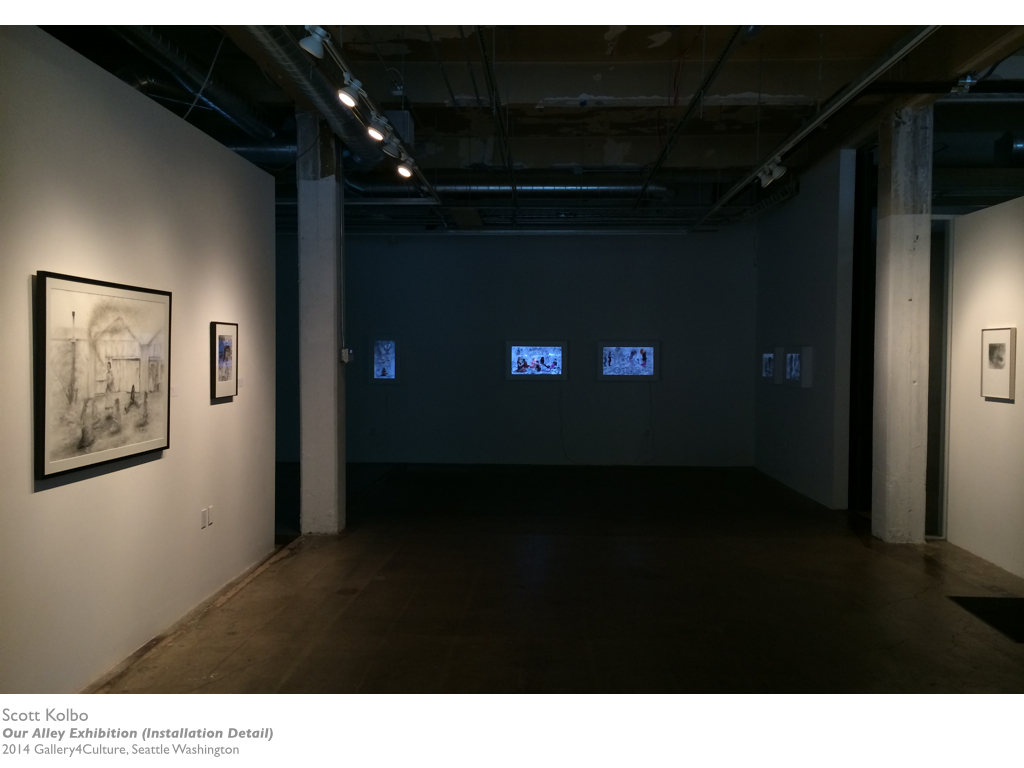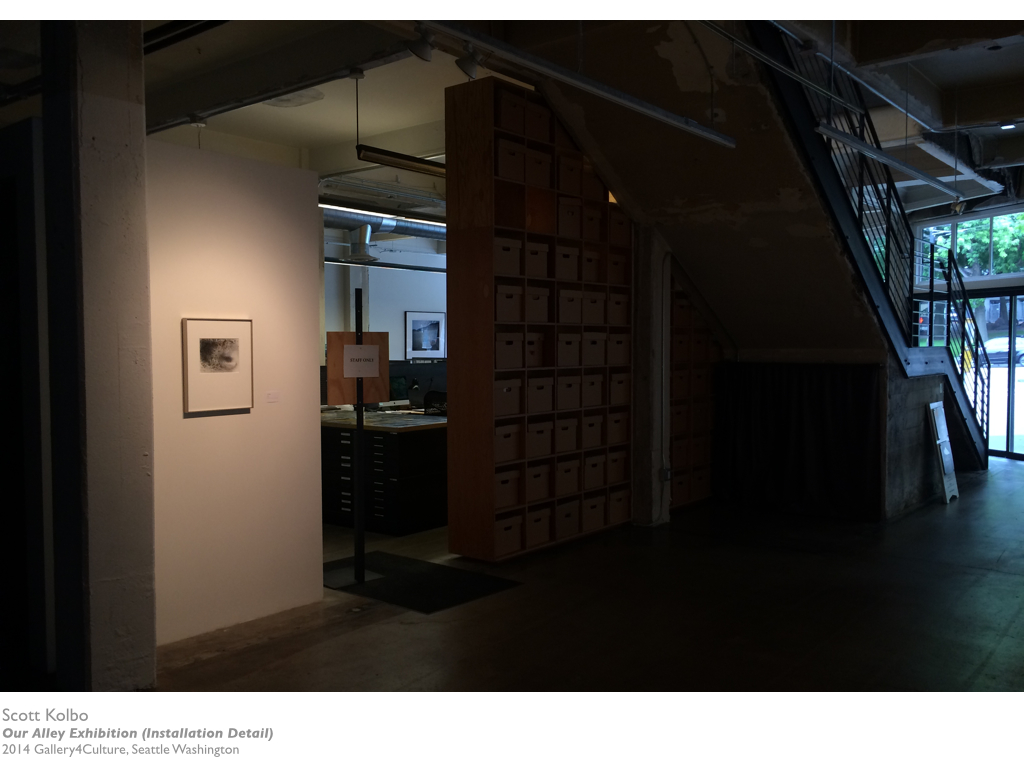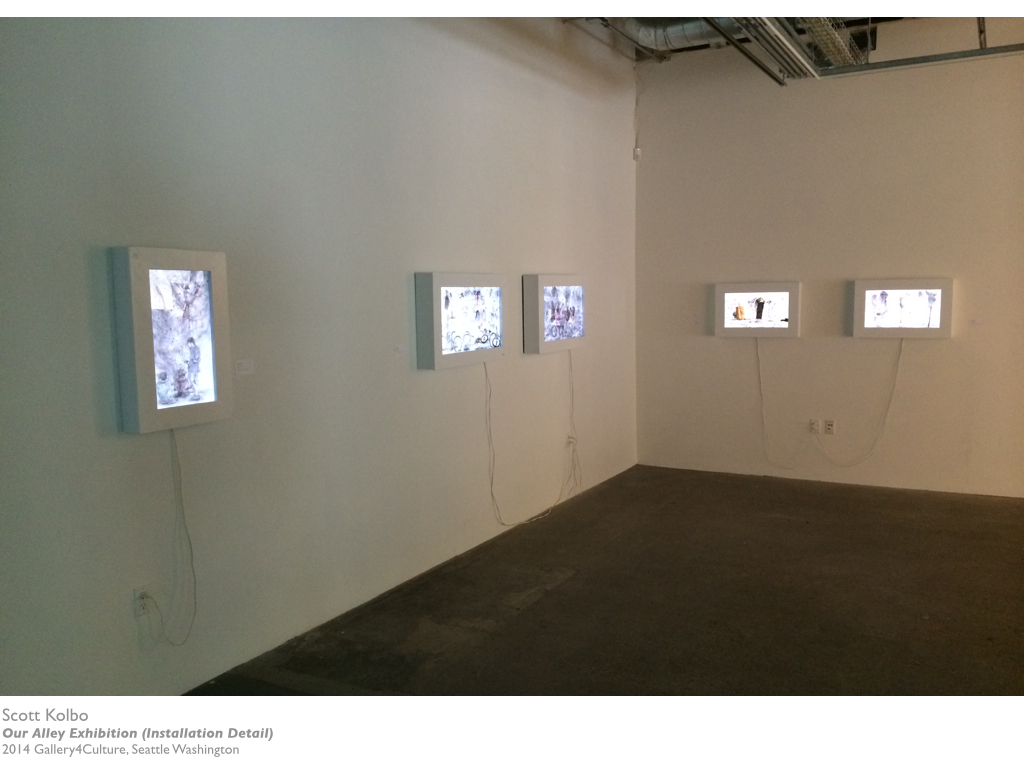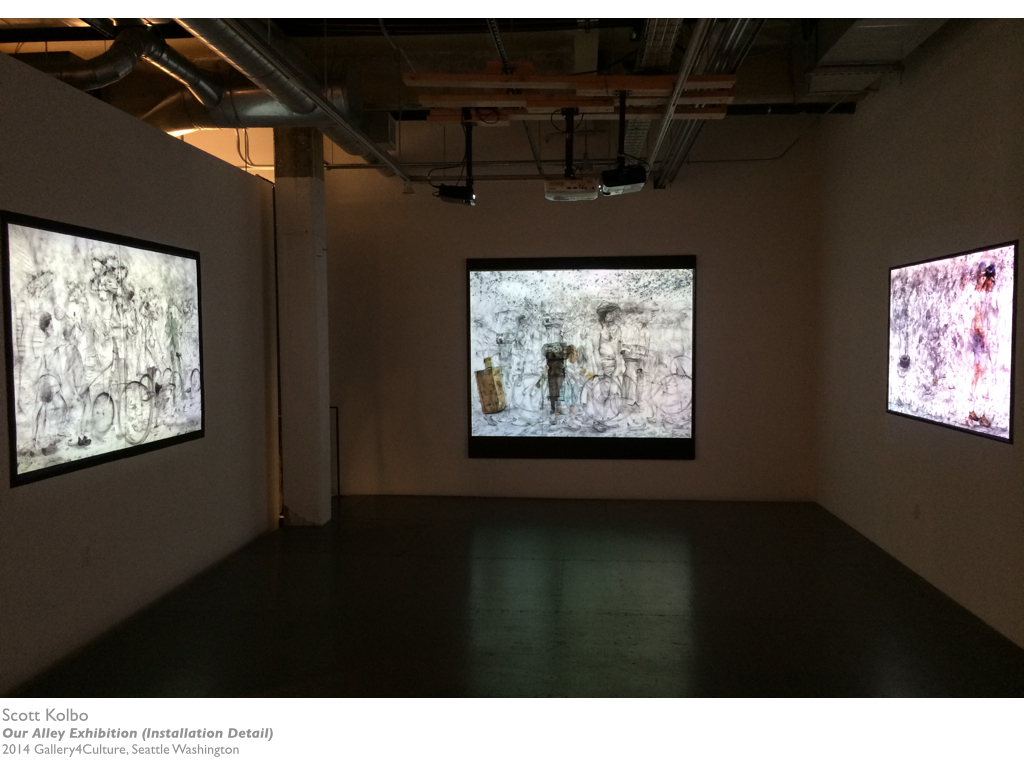 1
2
3
4
5
6
7
8
9
10
11
12
13
14
15
16
17
18
19
20
21
22
23
24
25
26
27
28
29
30
31
32
33
34
35
36
37
38
39
40
41
42
43
44
45
46
47
48
49
50
51
52
53
54
55
56
57
58
59
60
61
62
63
64
65
66
67
68
69
70
71
72
73
74
75
76
77
78
79
80
81
82
83
84
85
86
87
88
89
90
91
92
93
94
95
96
97
98
99
100
101
·
·
·
·
·
·
·
·
·
·
·
·
·
·
·
·
·
·
·
·
·
·
·
·
·
·
·
·
·
·
·
·
·
·
·
·
·
·
·
·
·
·
·
·
·
·
·
·
·
·
·
·
·
·
·
·
·
·
·
·
·
·
·
·
·
·
·
·
·
·
·
·
·
·
·
·
·
·
·
·
·
·
·
·
·
·
·
·
·
·
·
·
·
·
·
·
·
·
·
·
·