Domestic Futility Cat Hair Sink Documentation Clips
Domestic Futility Cat Hair Toothbrush Documentation Clips 720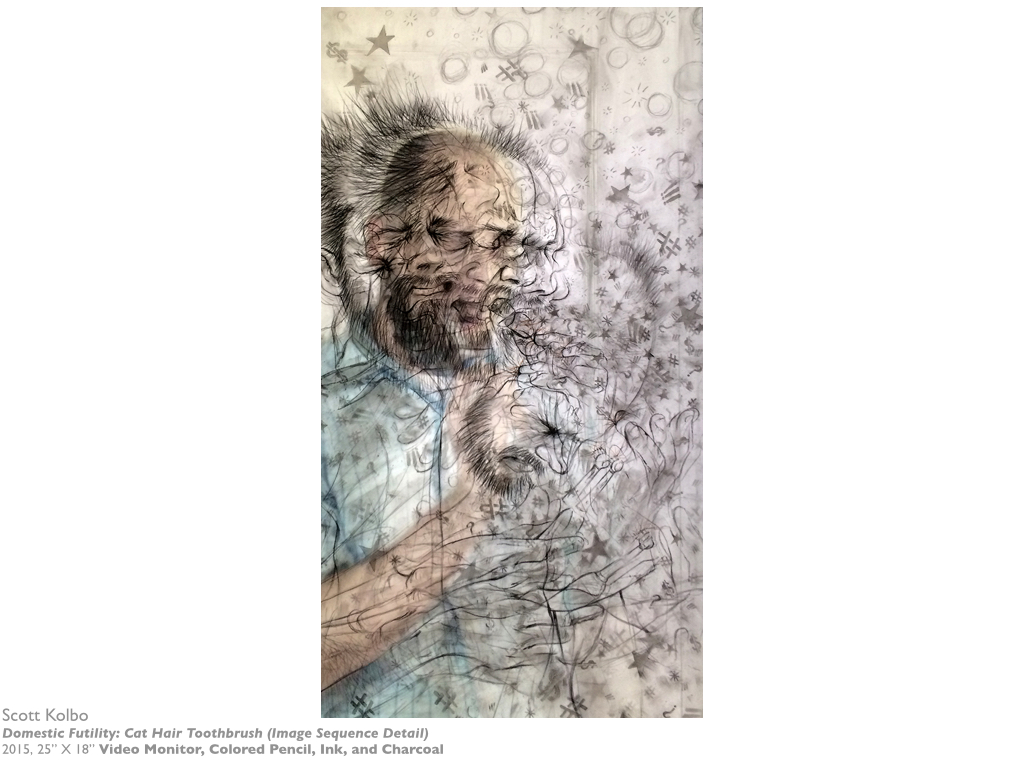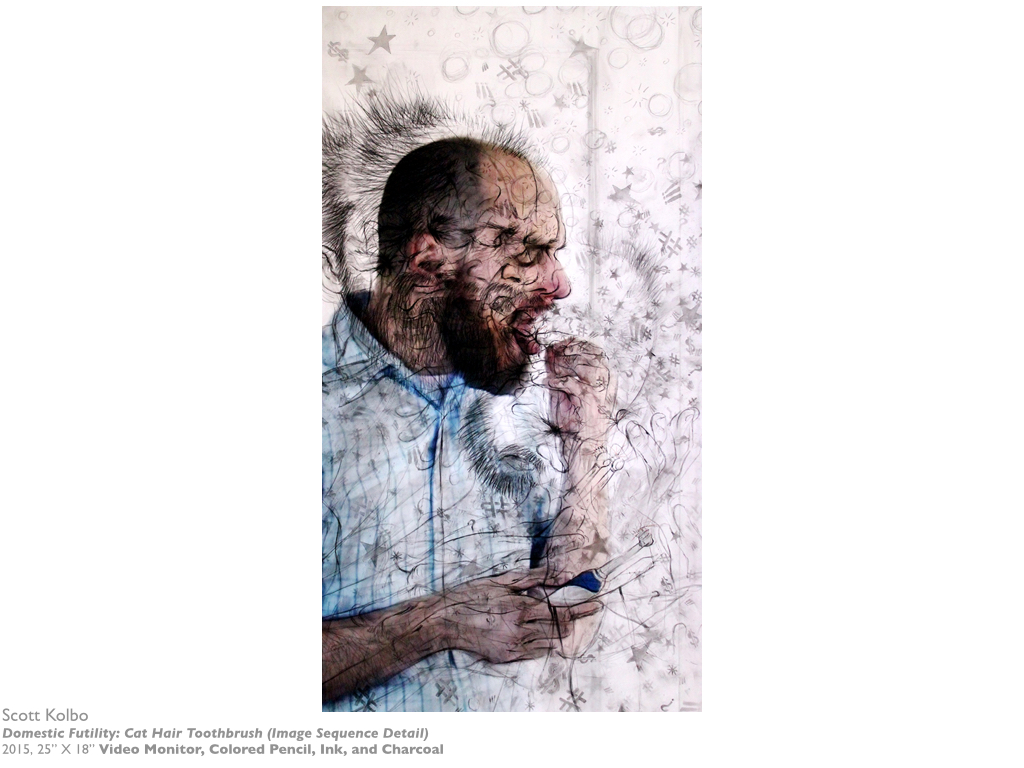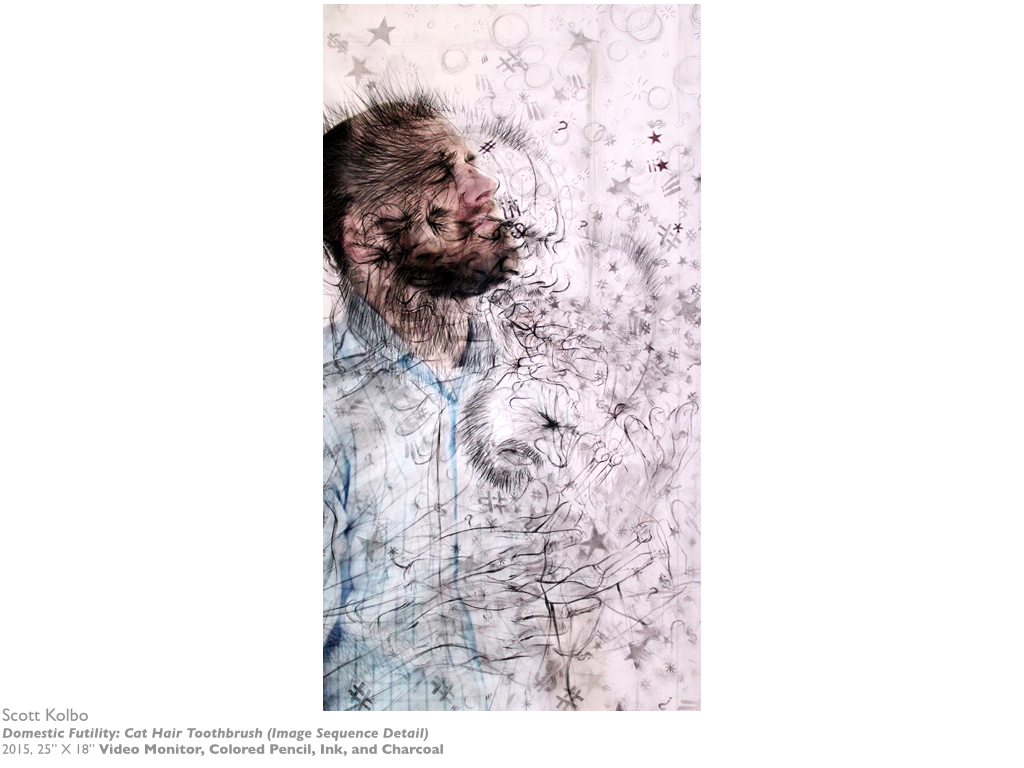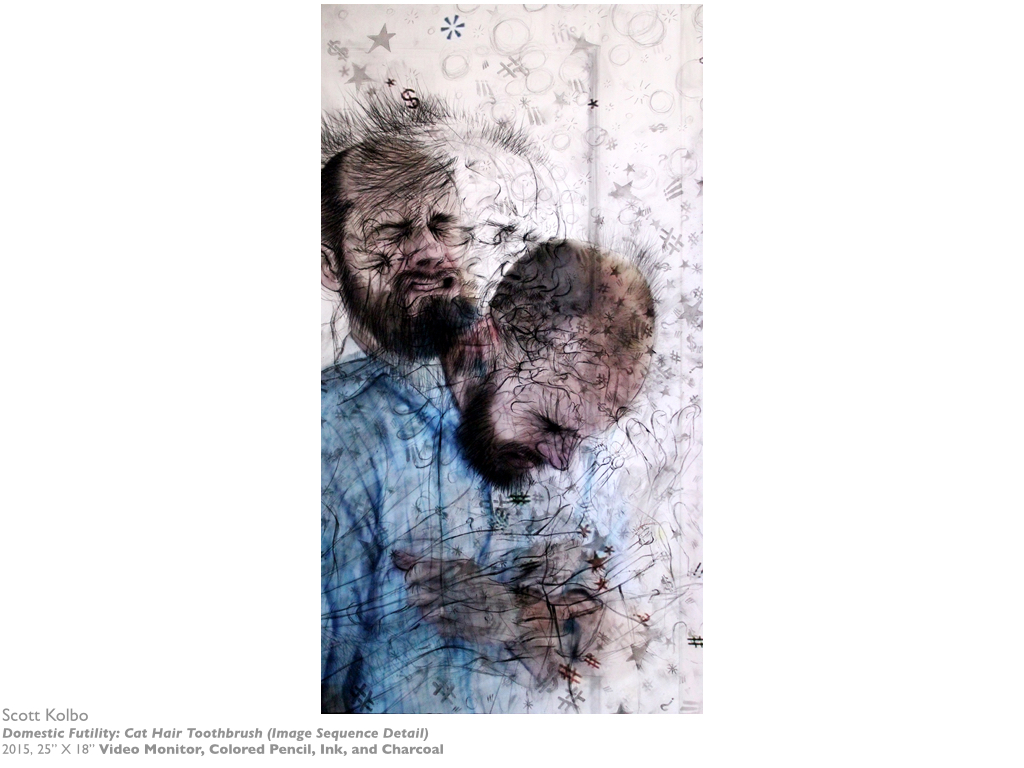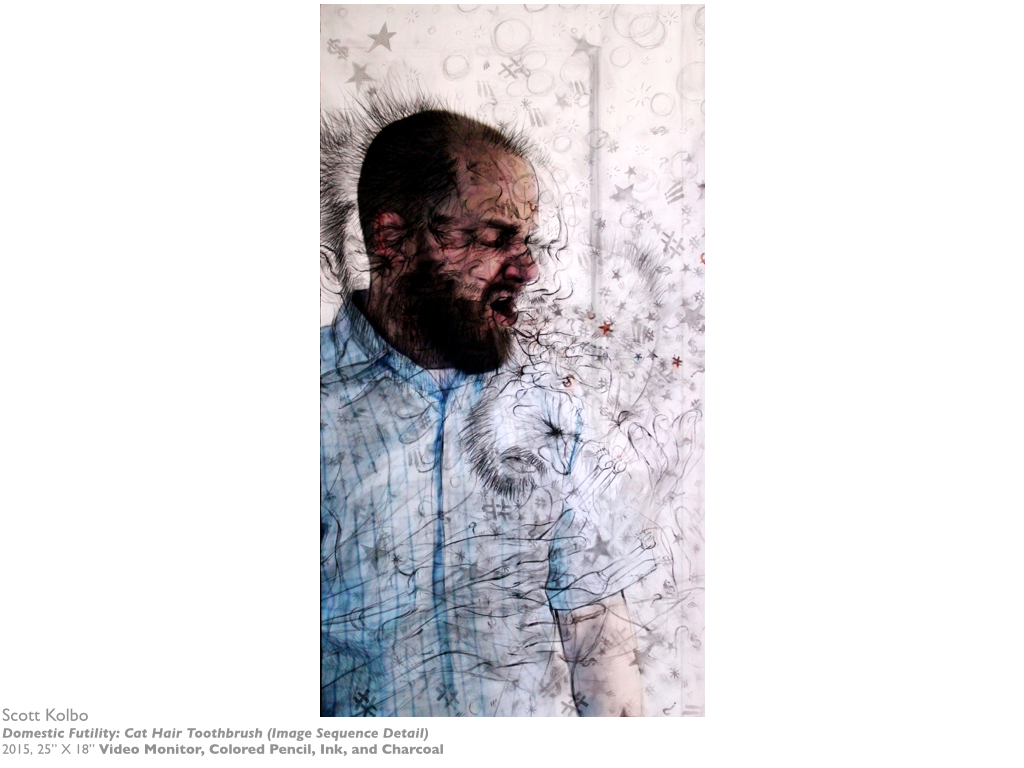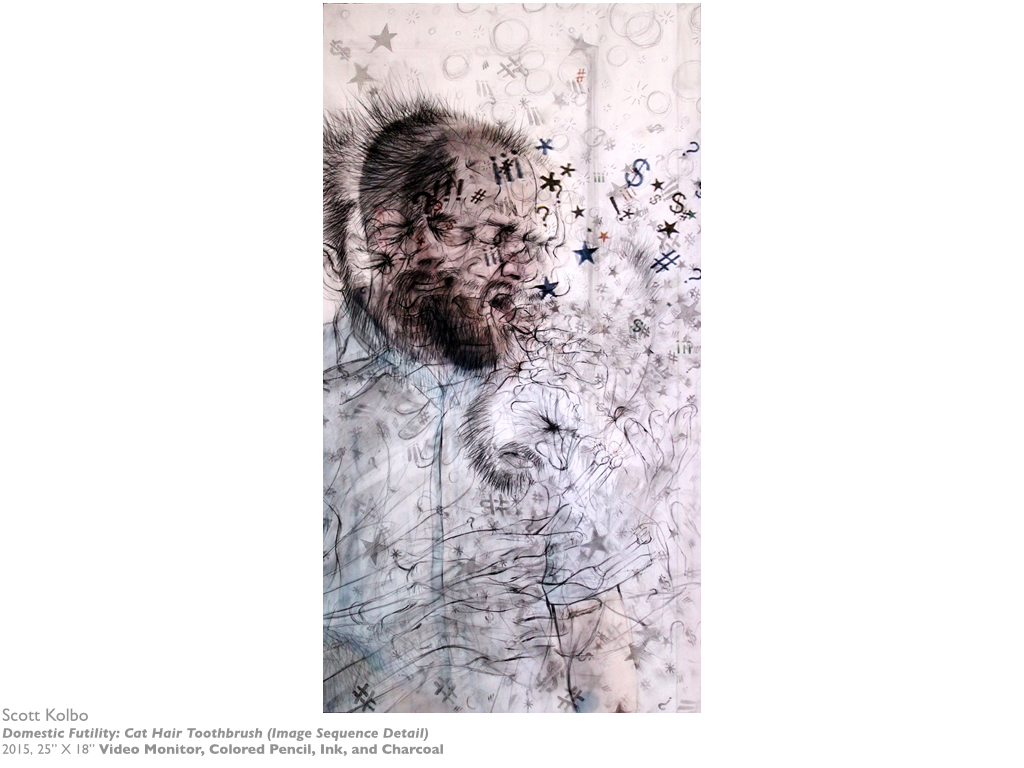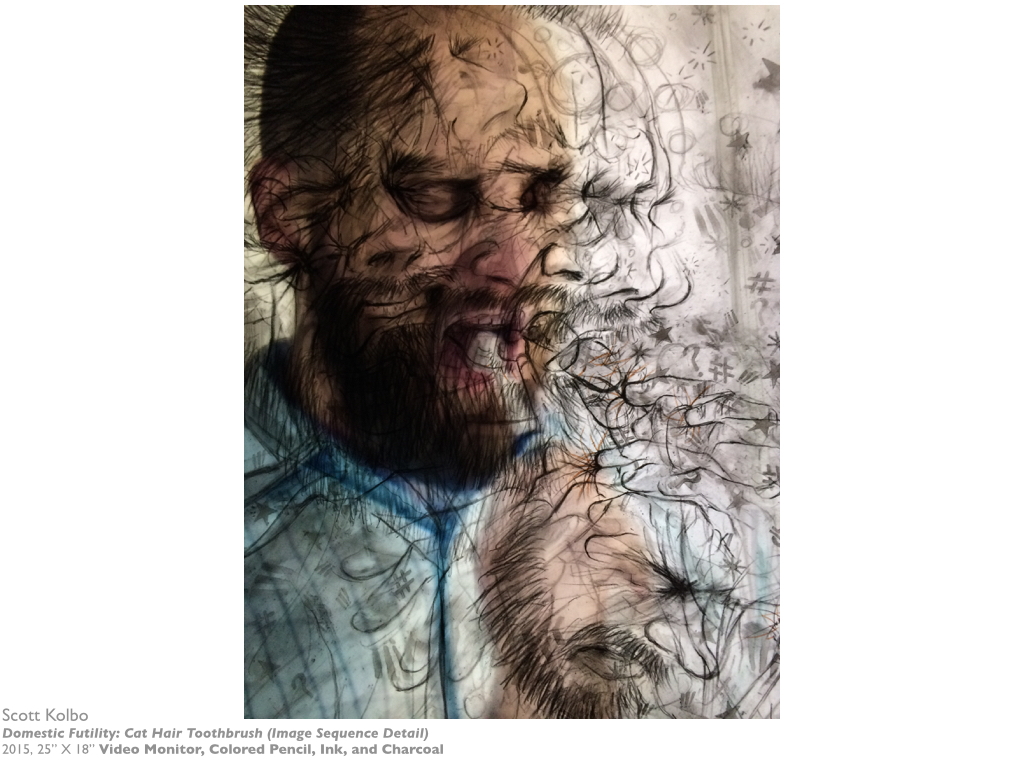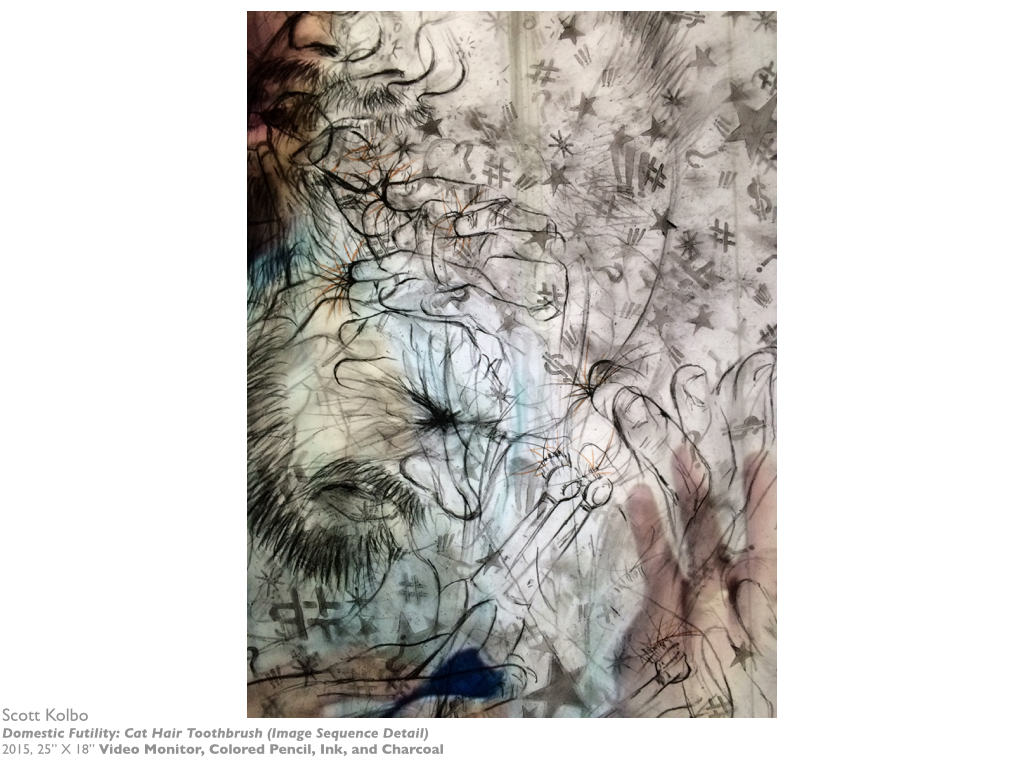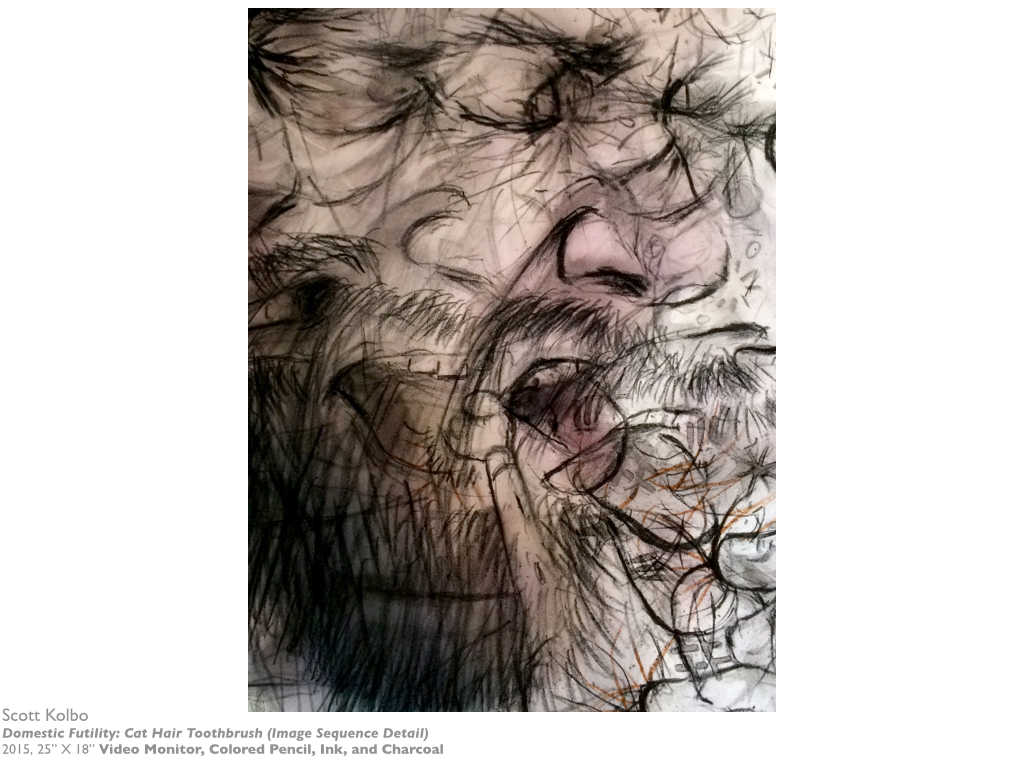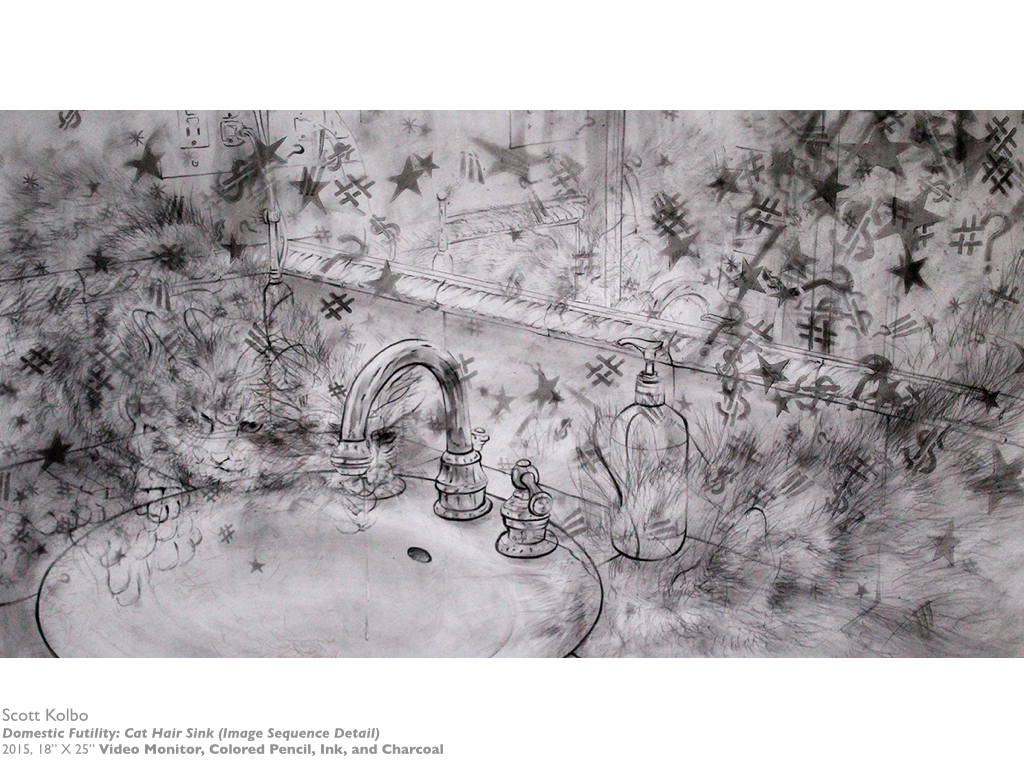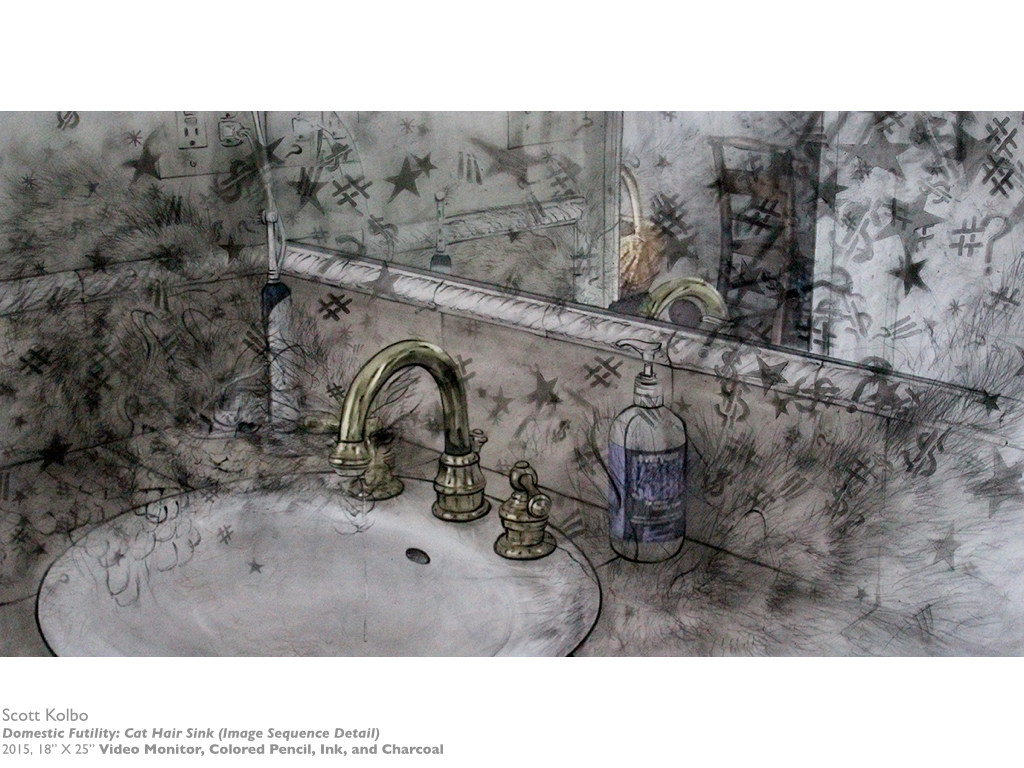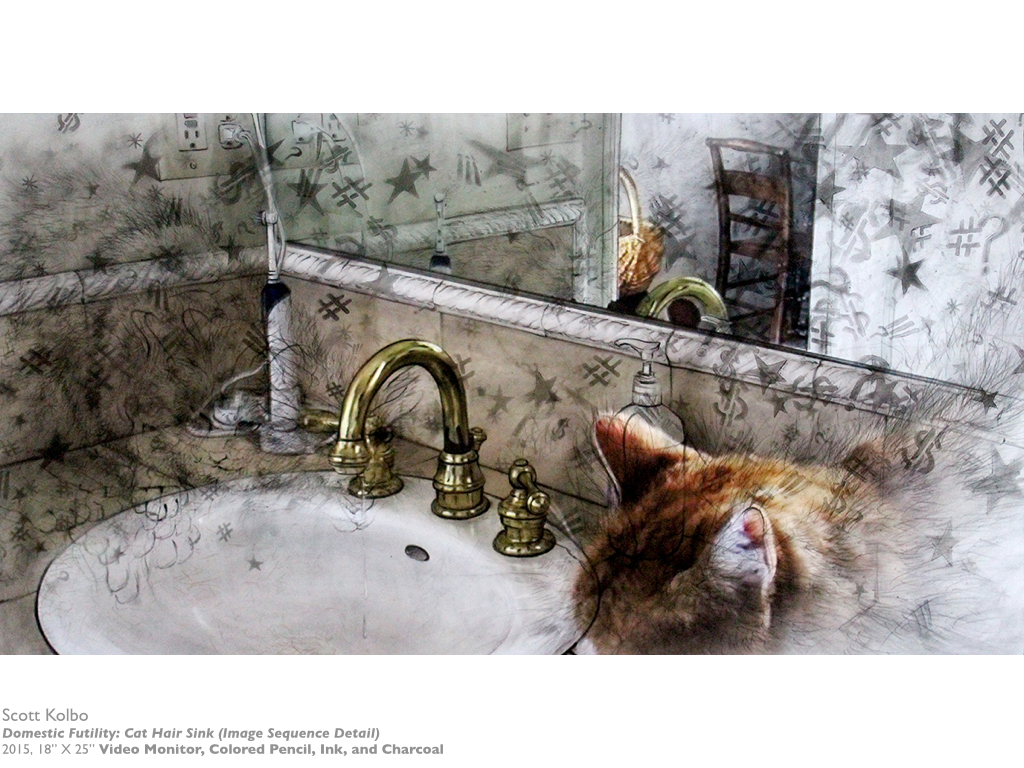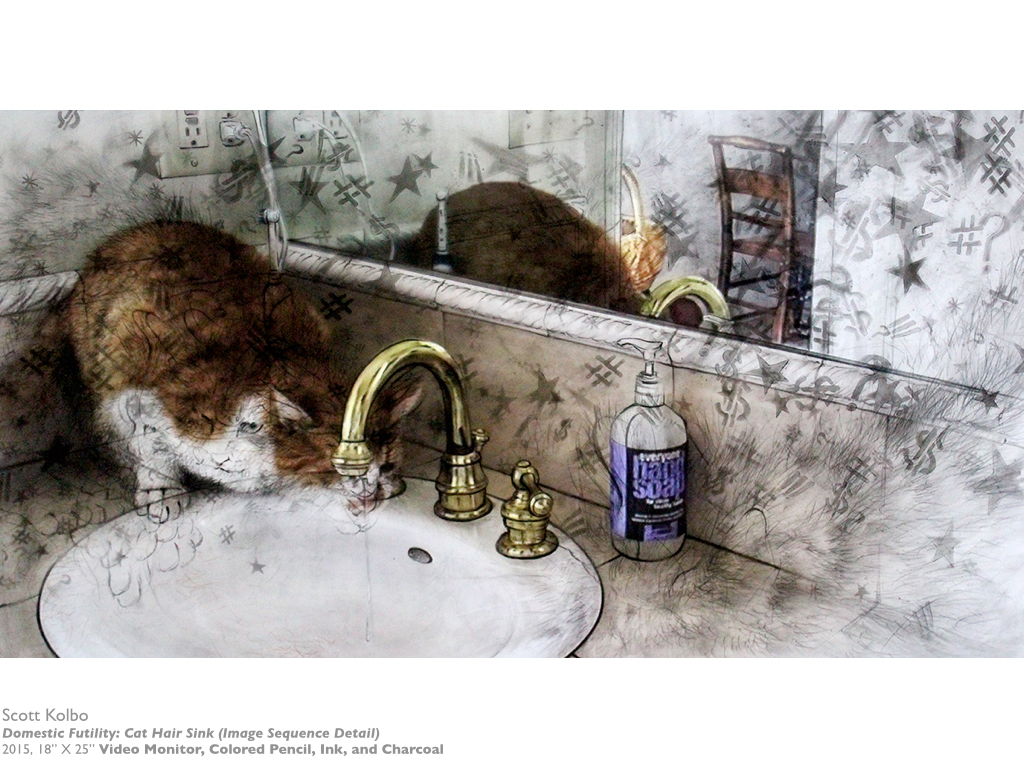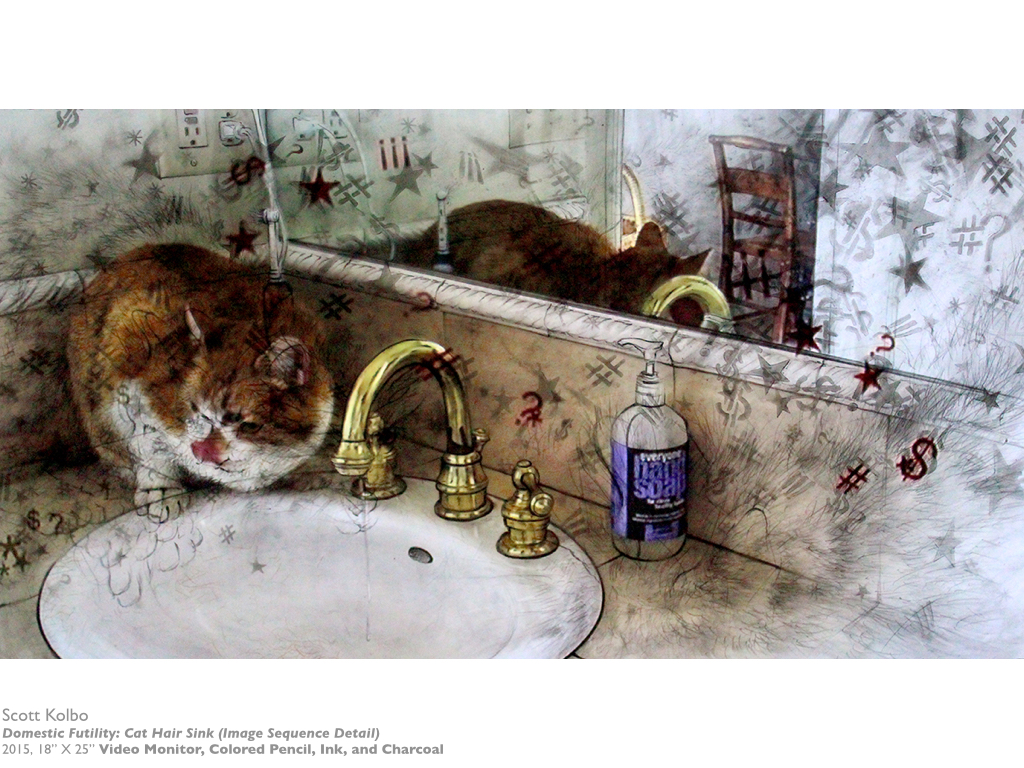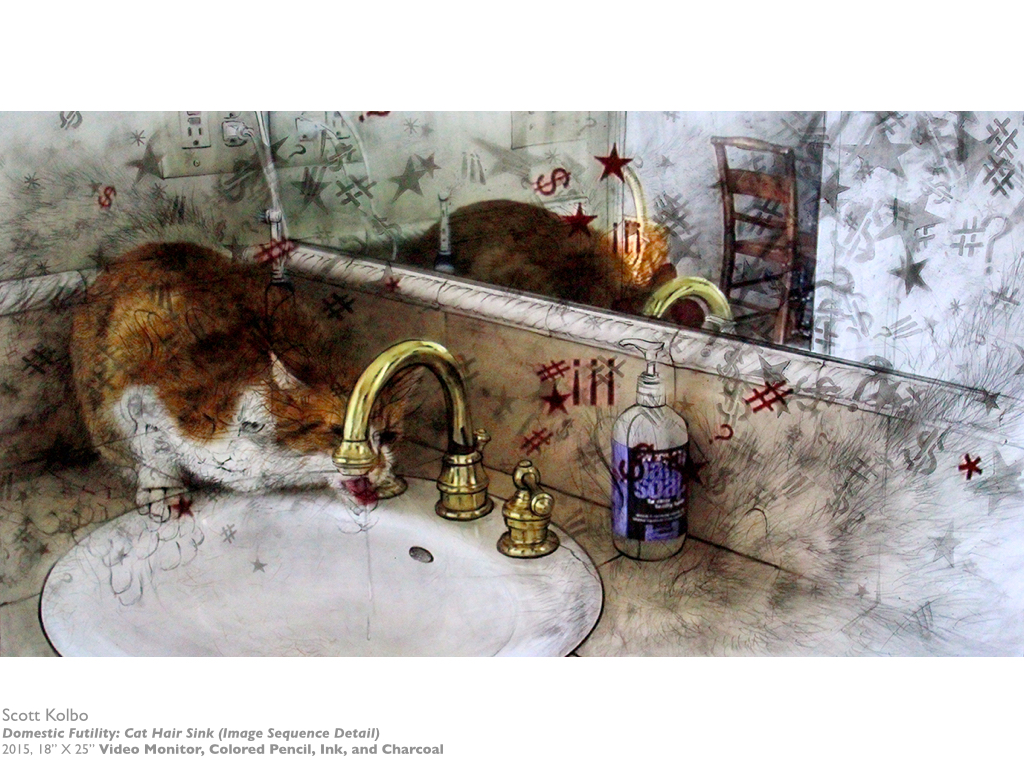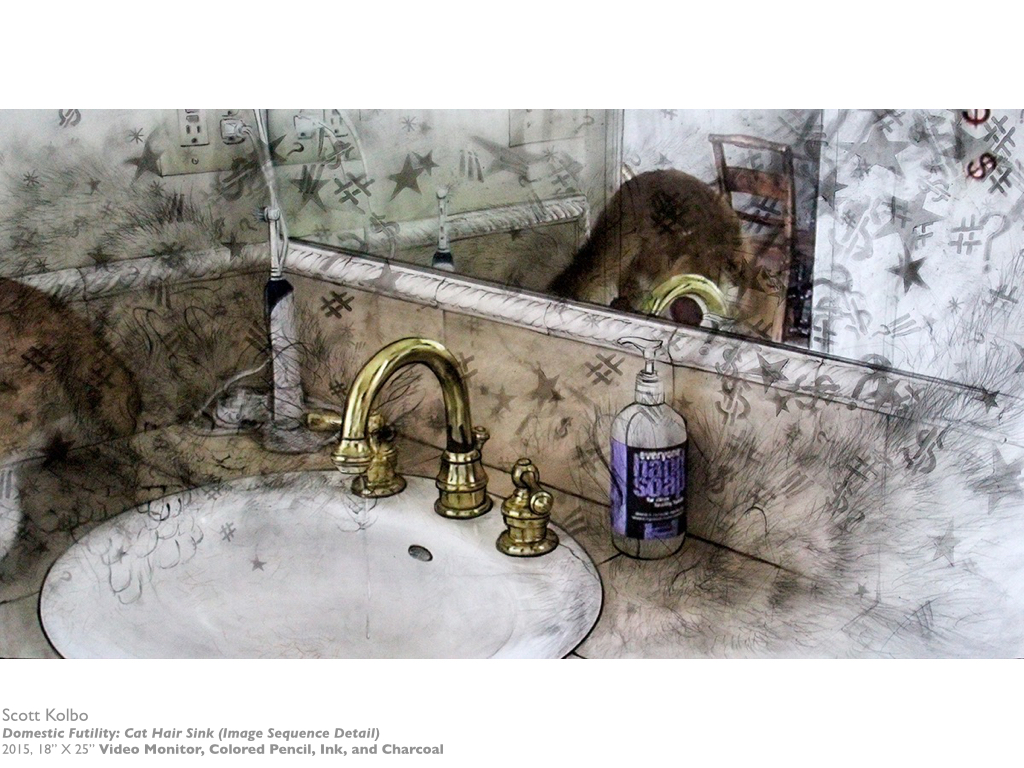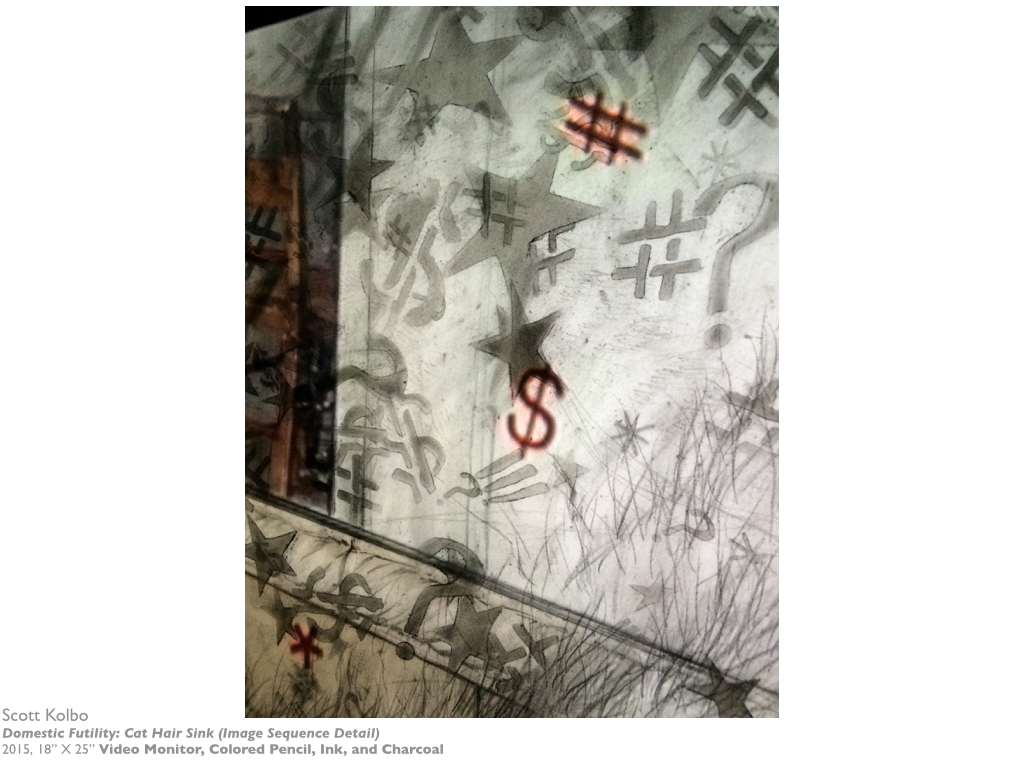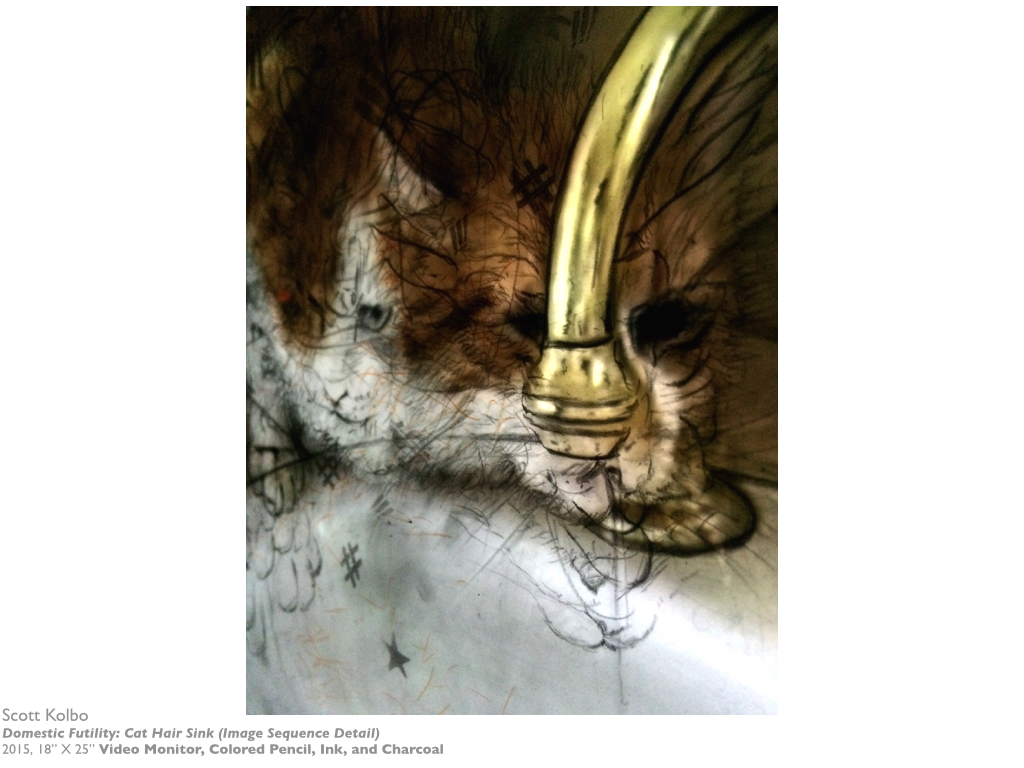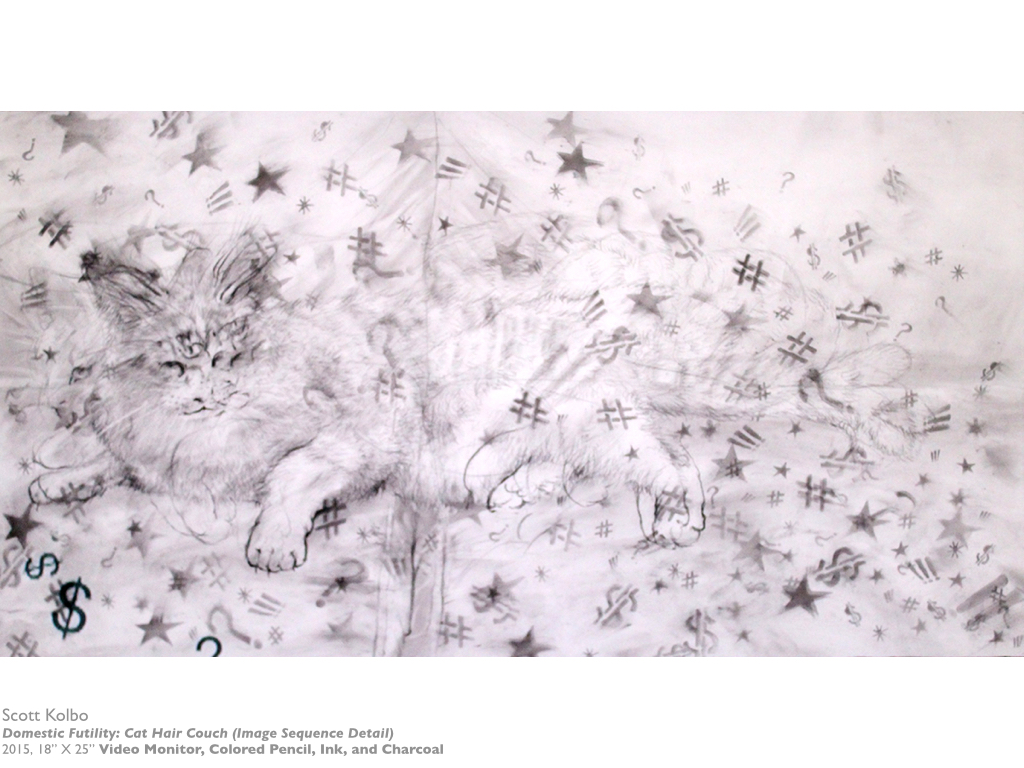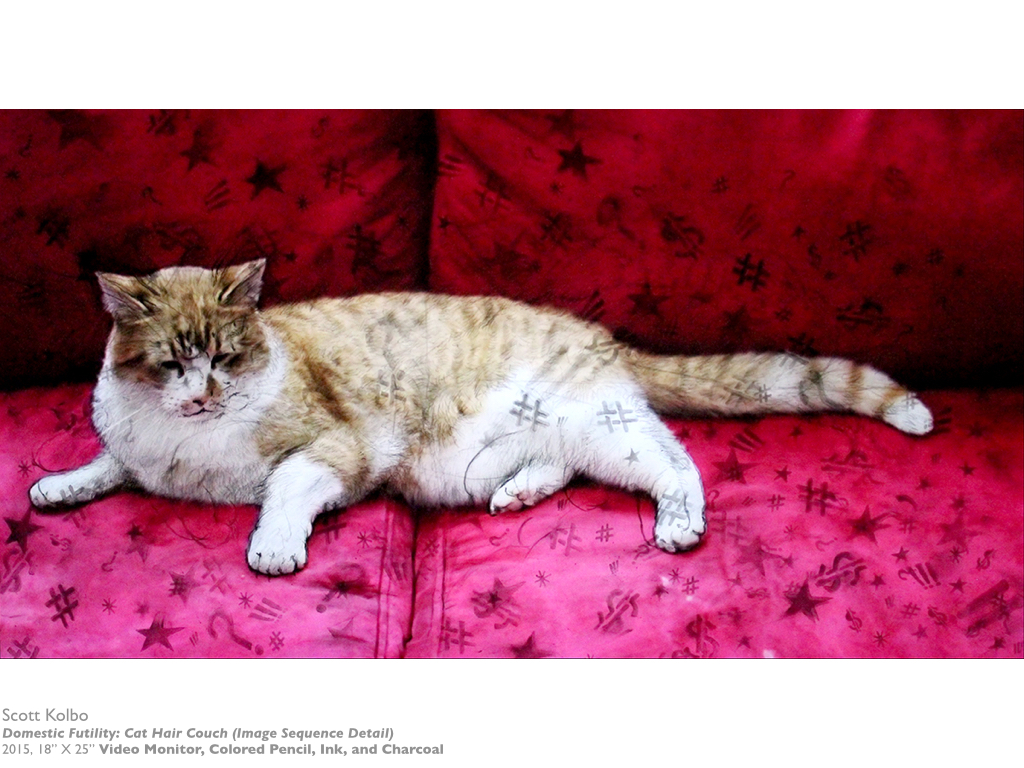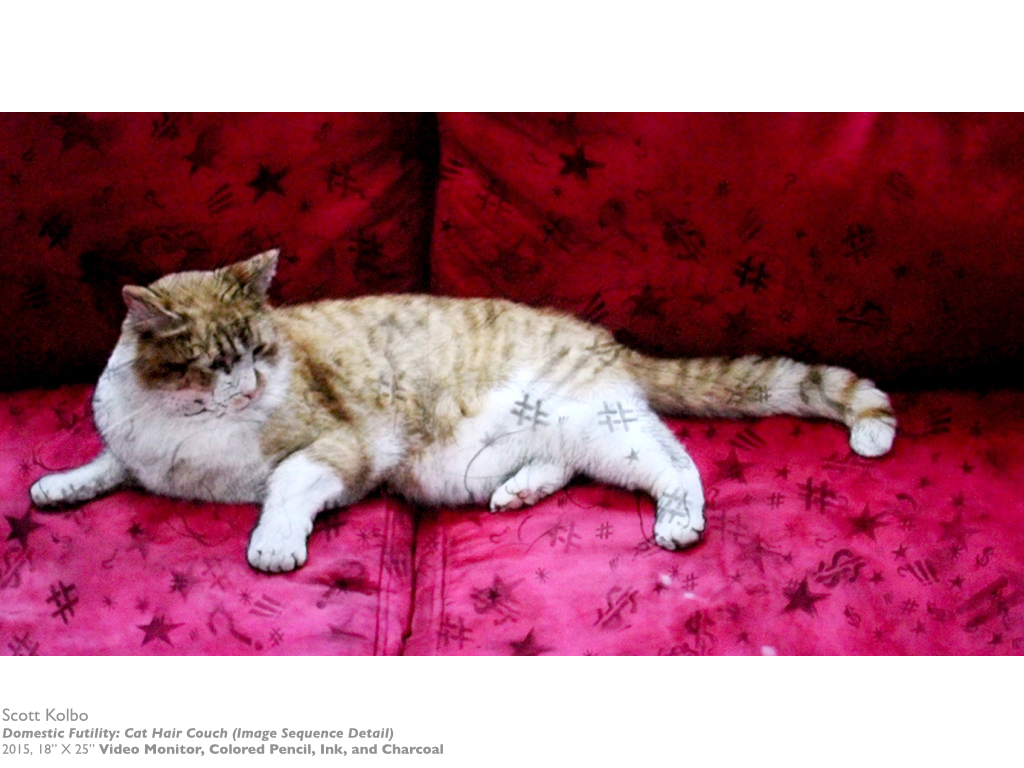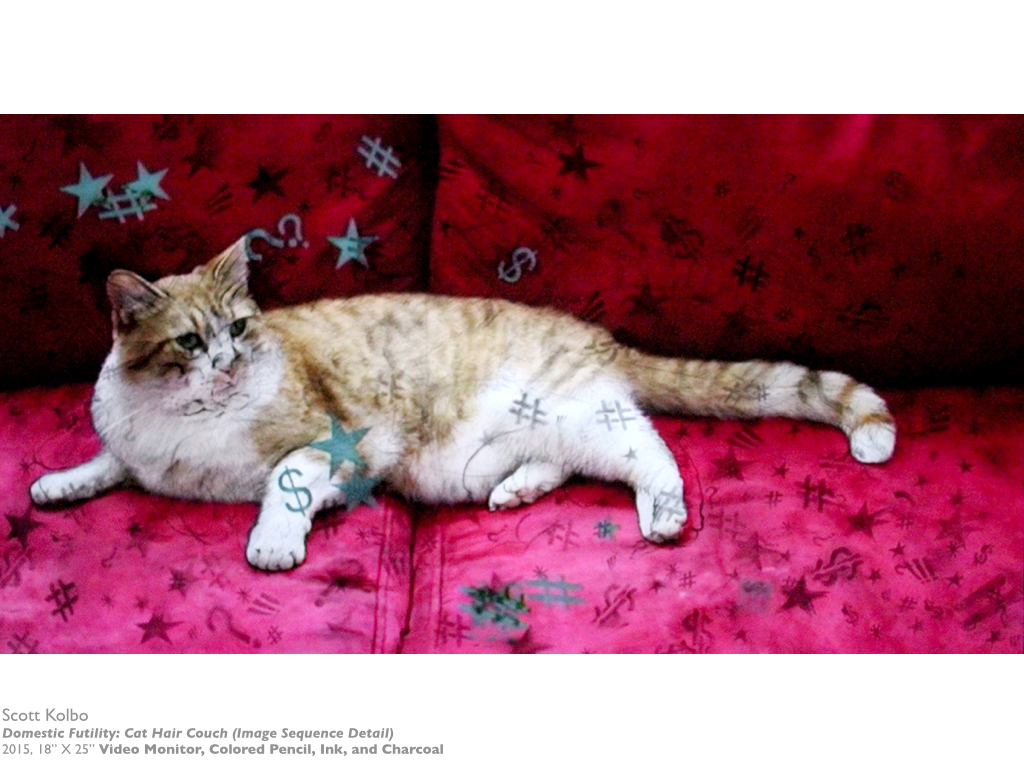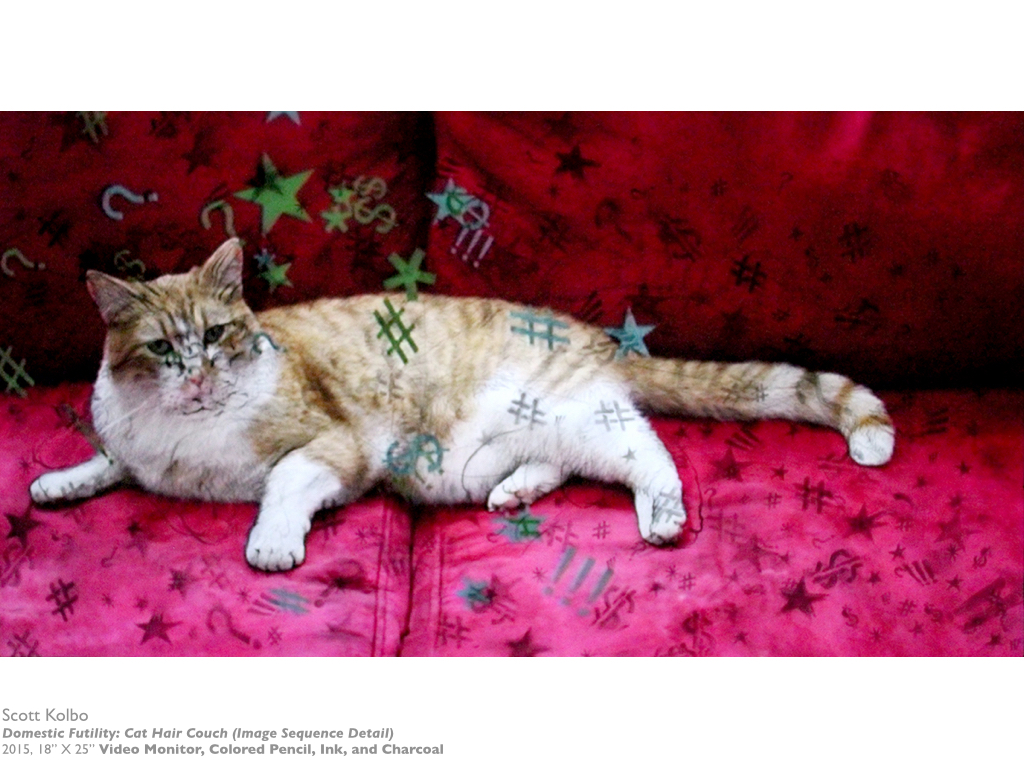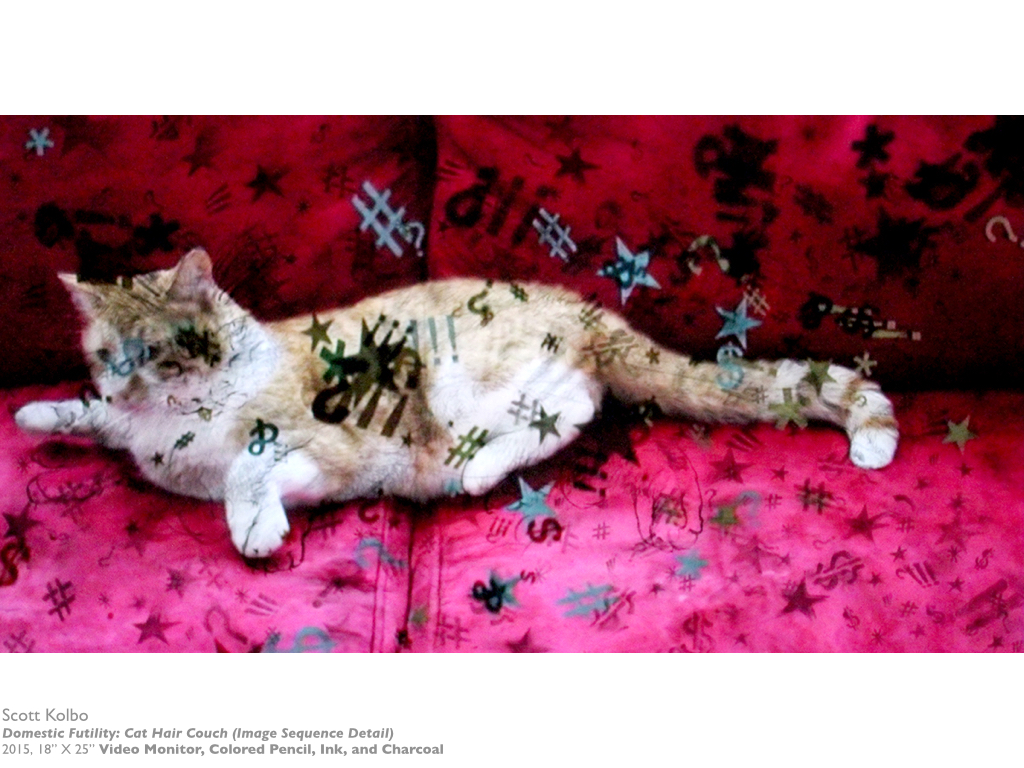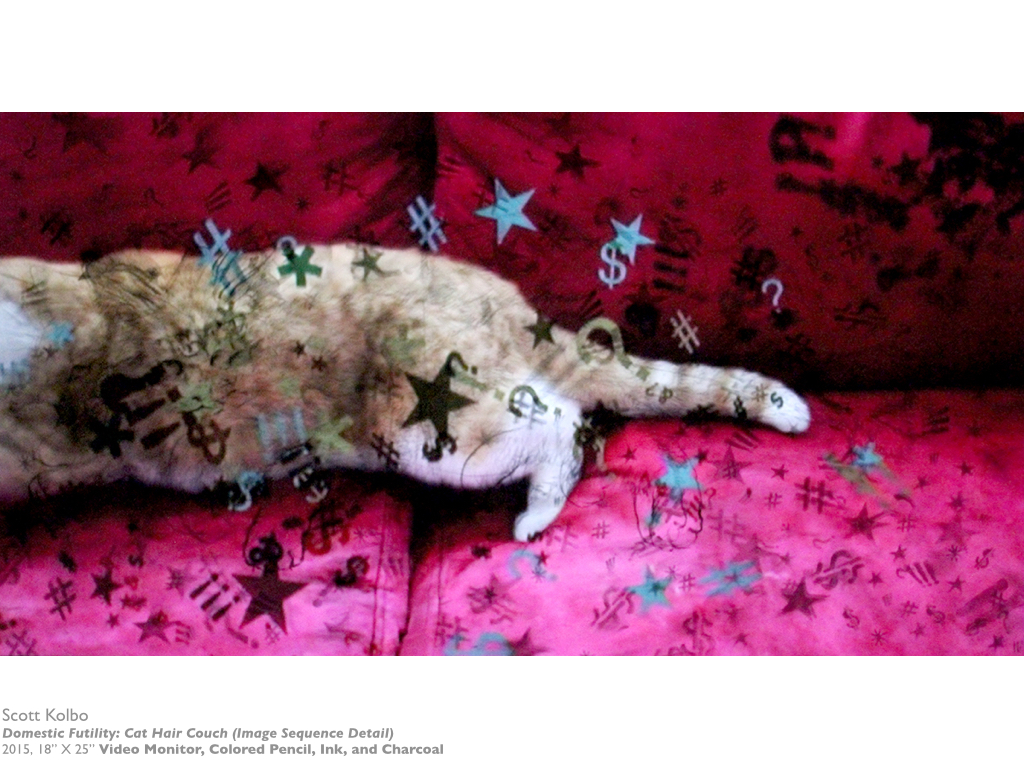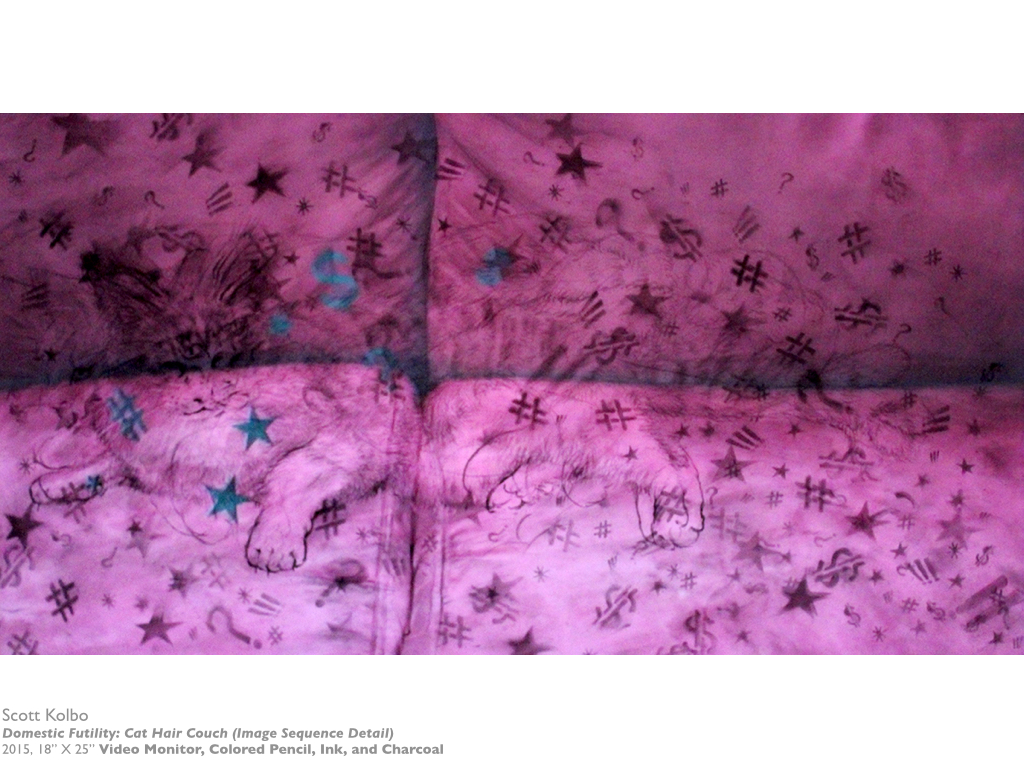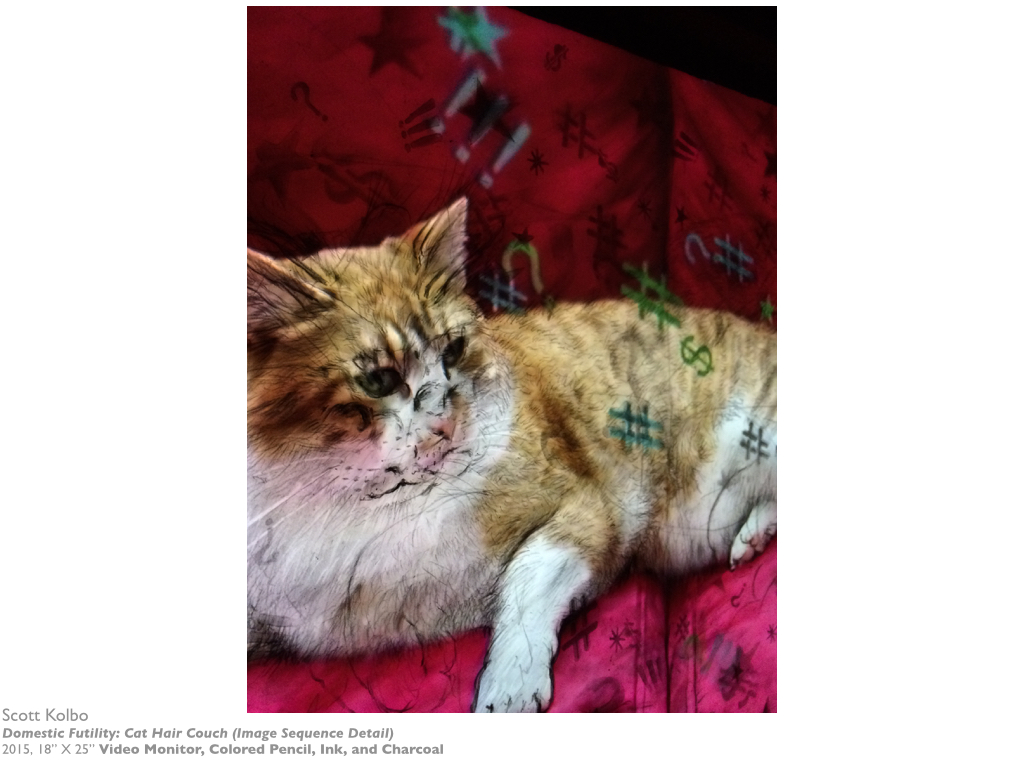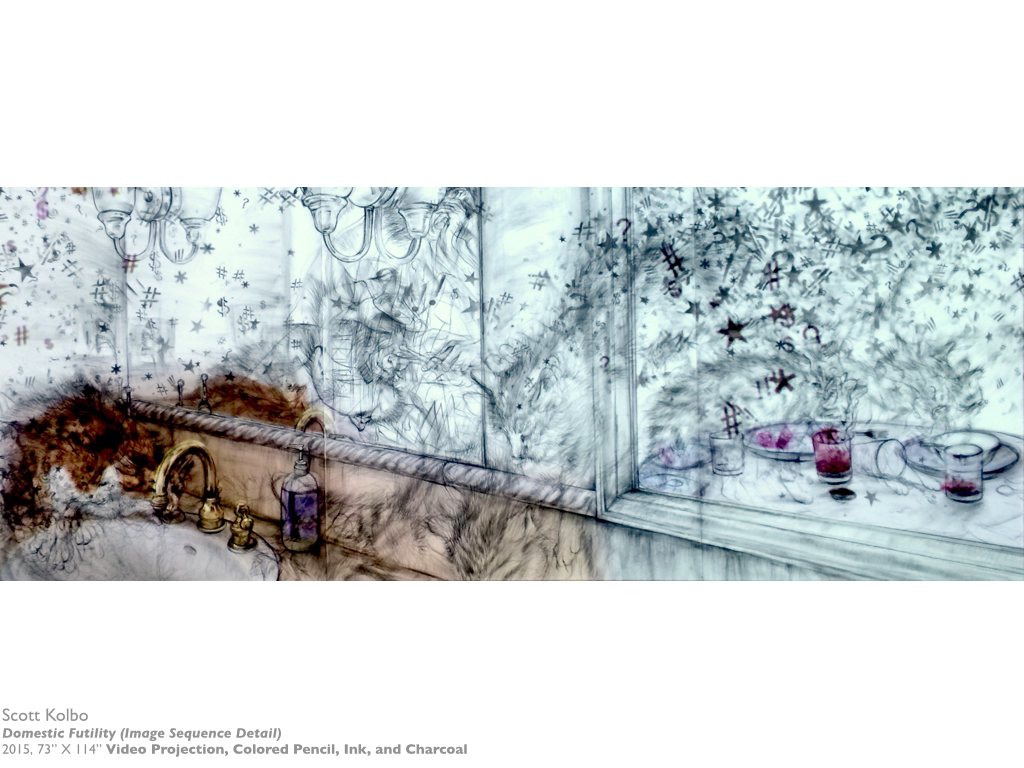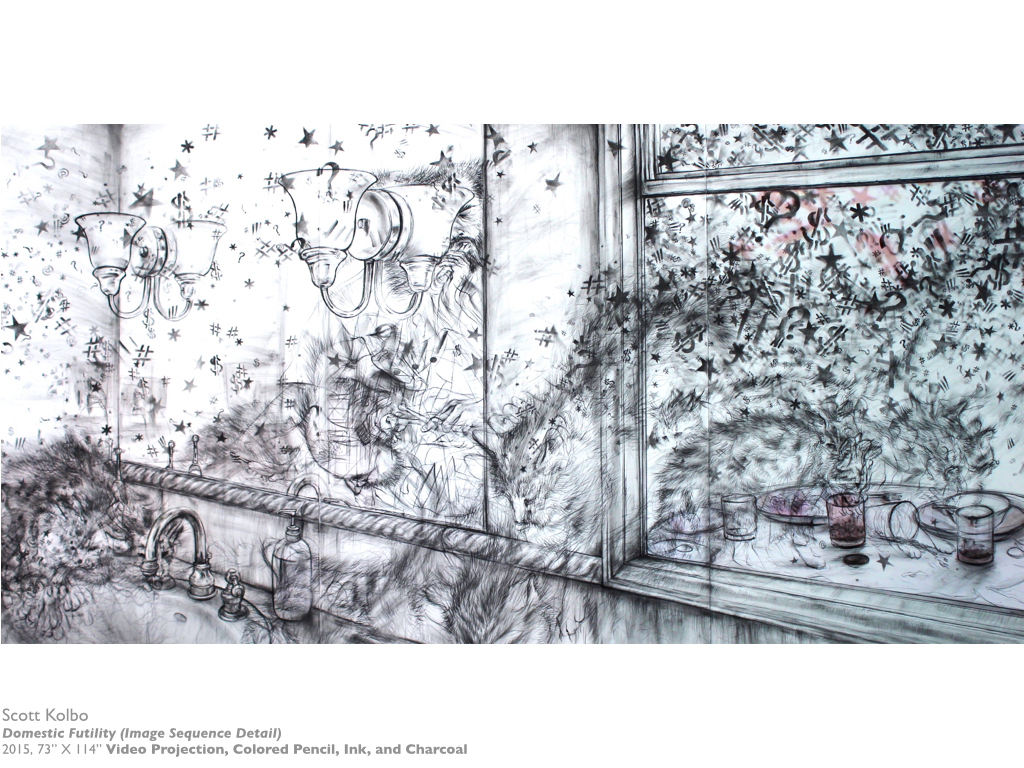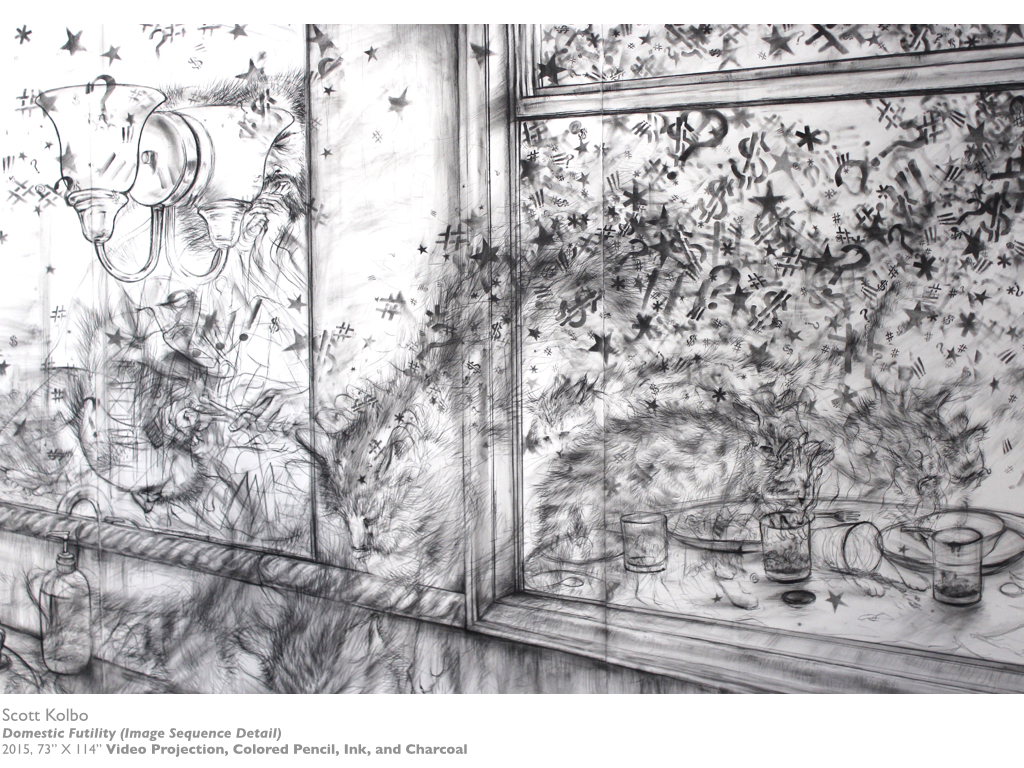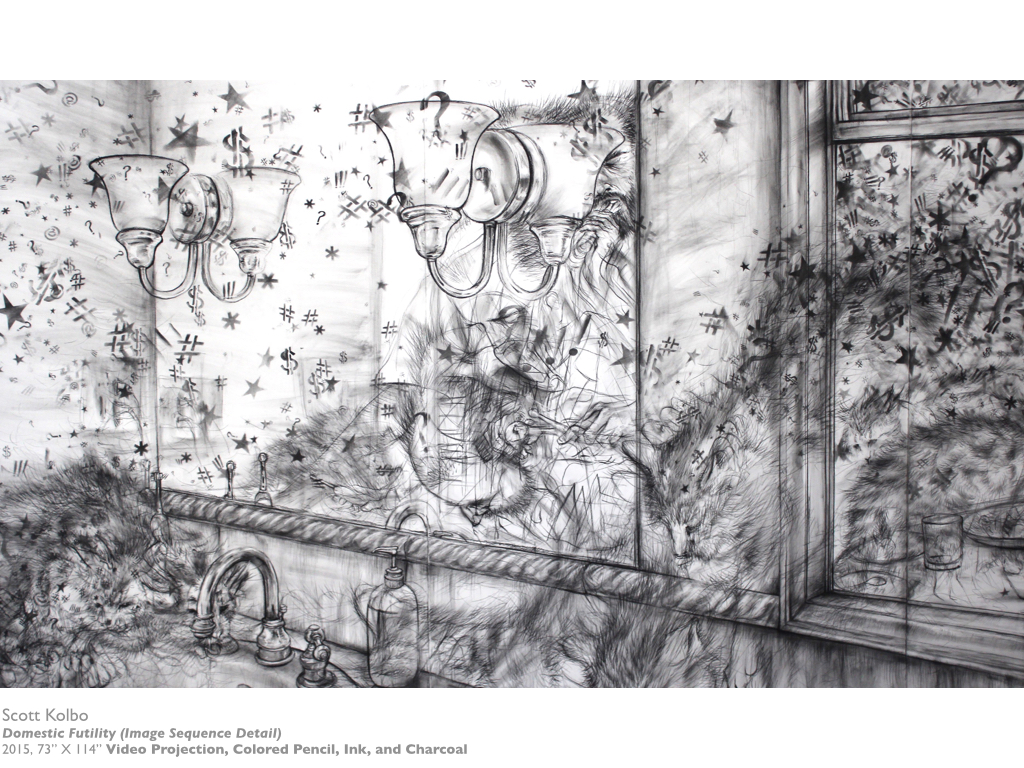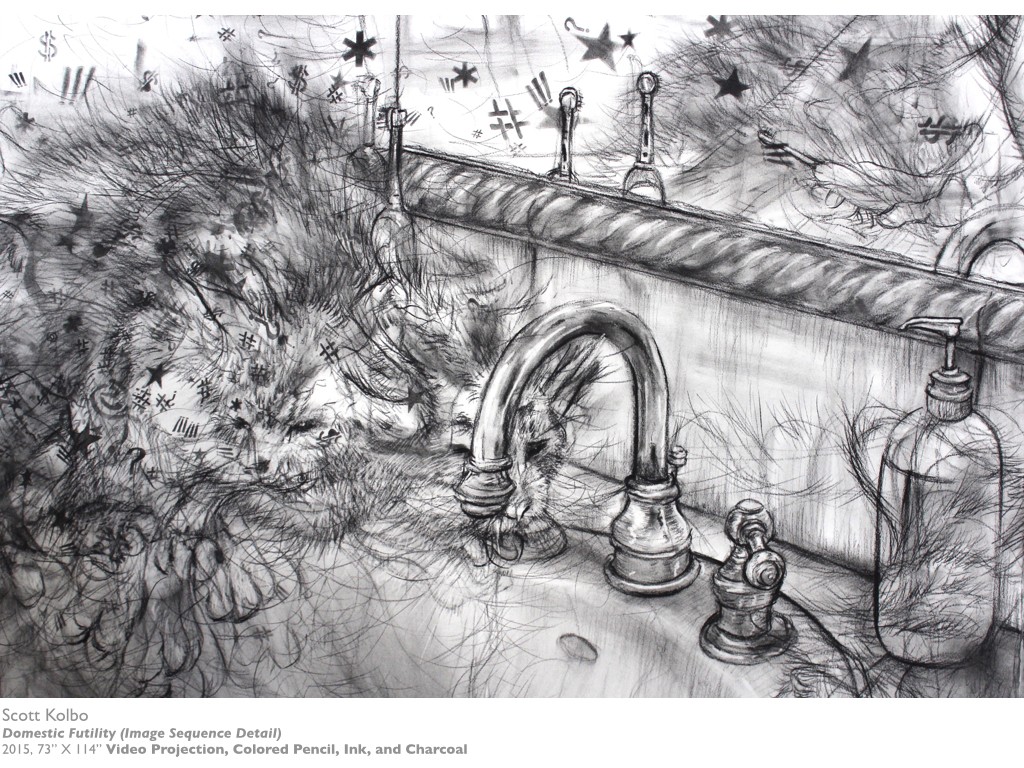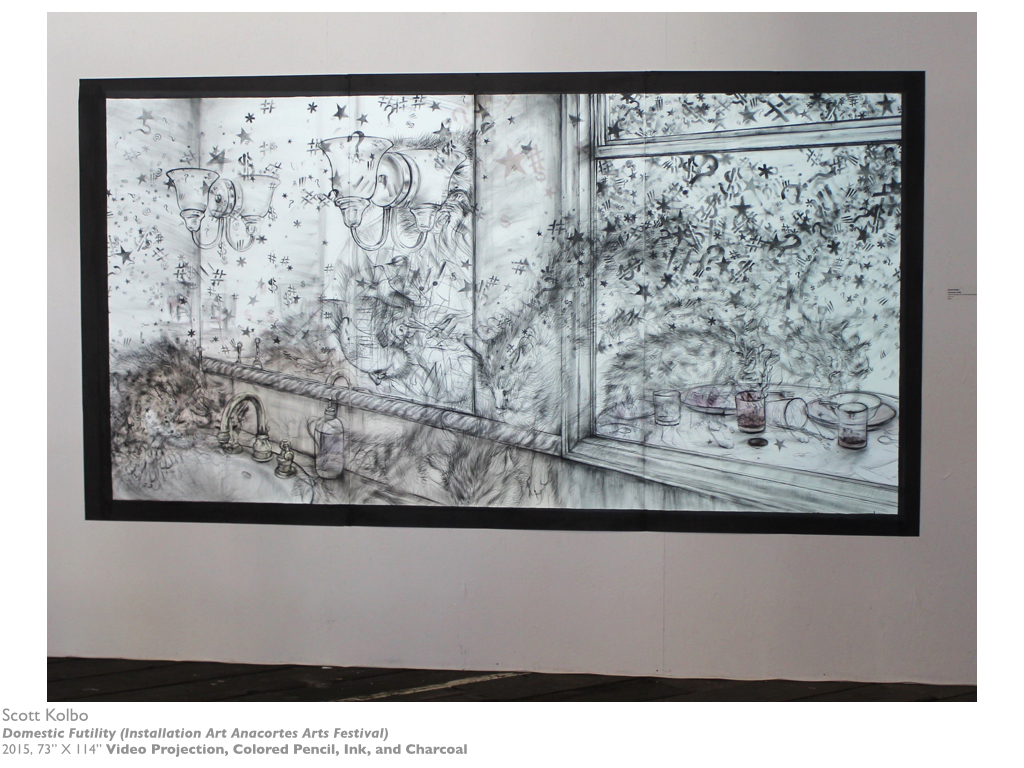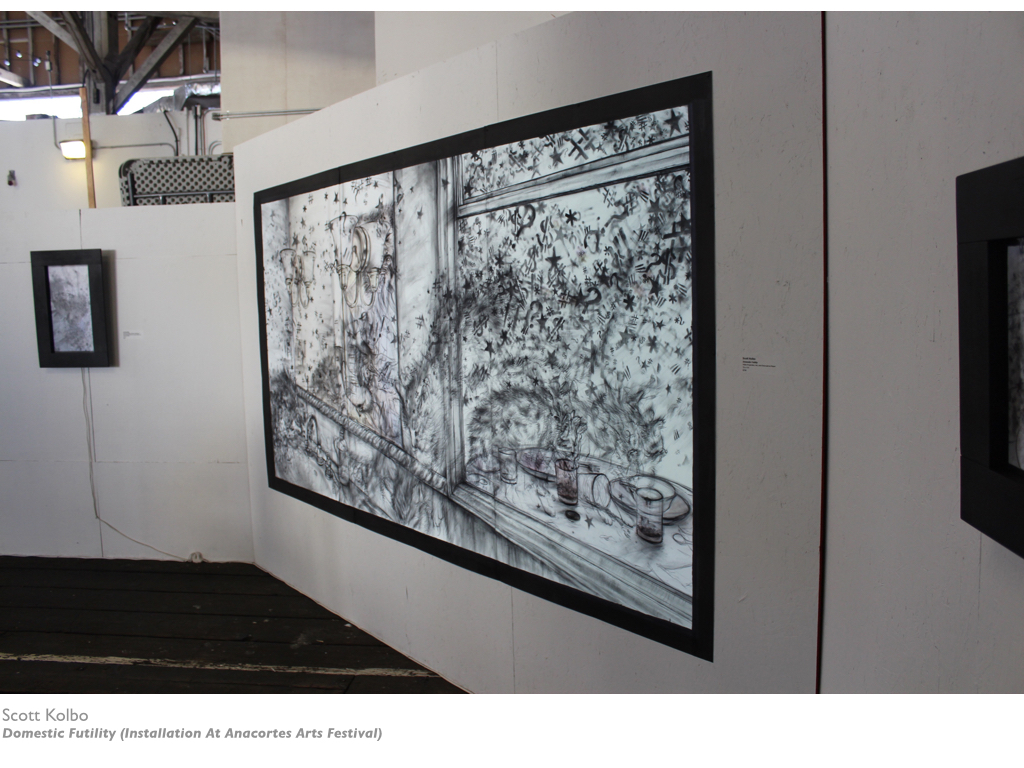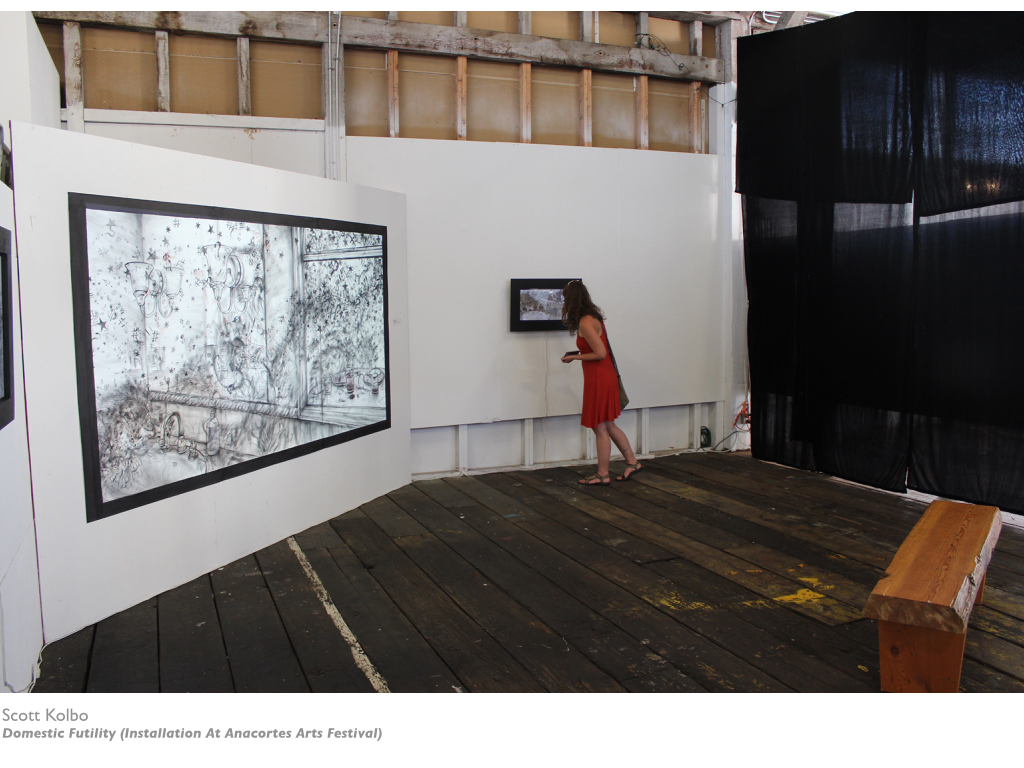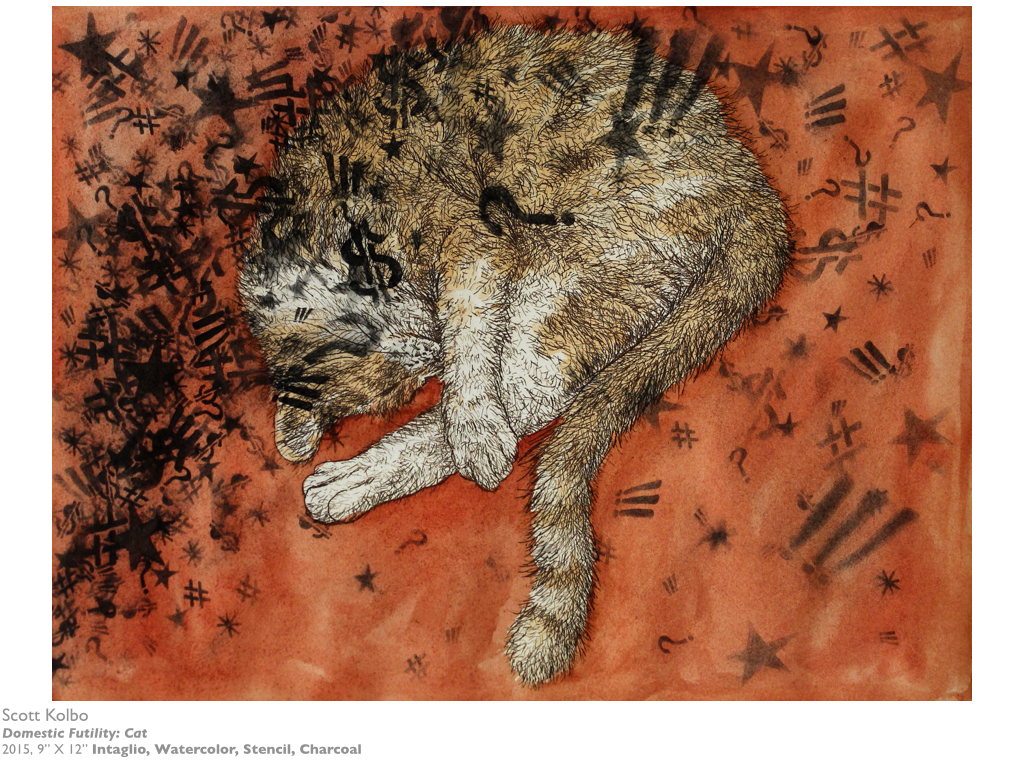 Domestic Futility Cat Hair Sink Documentation Clips
The "Domestic Futility" project is an exploration of the humiliations and joys often encountered in domestic life. I work with a cast of "reoccurring subjects in my artworks, and this series highlights the daily battle that "Heavy Man" wages against the family cat. Heavy Man is afflicted with a number of curses, including becoming uncontrollably and involuntarily heavy when he interacts with some of the more disturbing elements in our culture (he sinks through floors, breaks office chairs, etc.) In this case Heavy Man is also allergic to cats, but has somehow ended up living in a house with a pampered cat who will only drink out of the faucet in his bathroom (right next to his toothbrush). The futility of this situation is presented in a number of comedic vignettes.
Domestic Futility Cat Hair Toothbrush Documentation Clips 720
"Domestic Futility" was created by compositing together fragments of digital photographs, live footage, and animation. After the video files are completed they are projected onto large sheets of paper and static imagery is added that interacts with the moving projection. The smaller monitor pieces are created in much the same way, but traditionally drawn Mylar layers are mounted over the top of the flat LCD screens. I enjoy the way that this process encourages me to explore new methods of mark making - and discourages me from becoming complacent in my drawing abilities. I also love the tension that is created when fuzzy and "cheap" digital elements interact with sharp and beautiful hand drawn marks.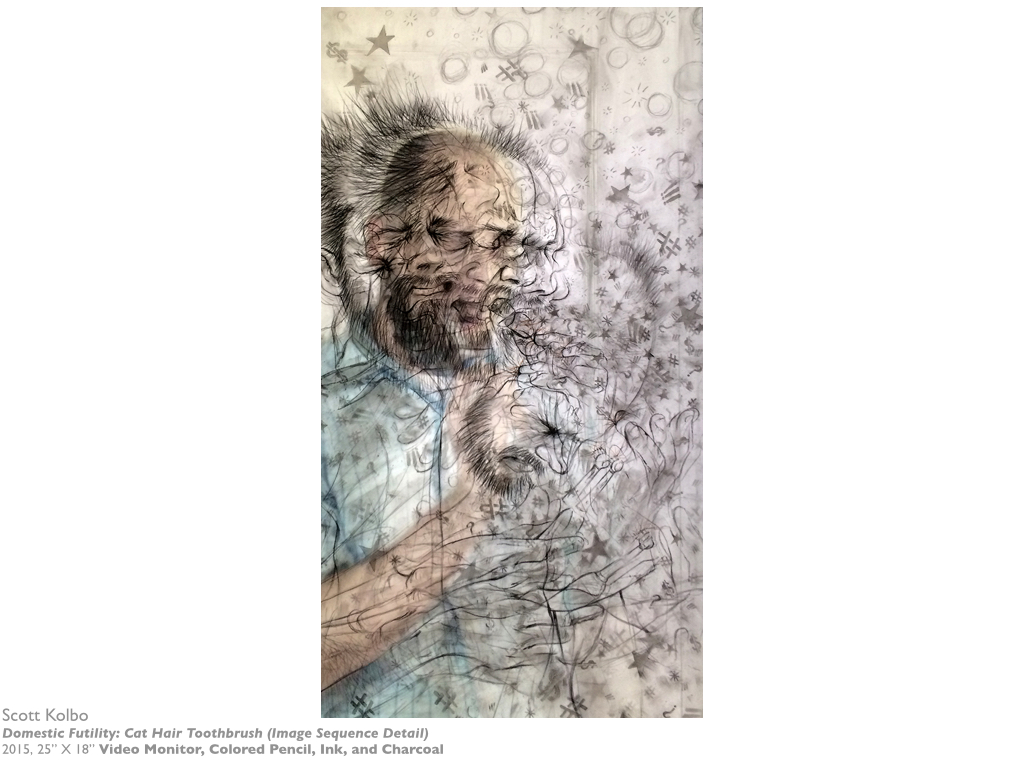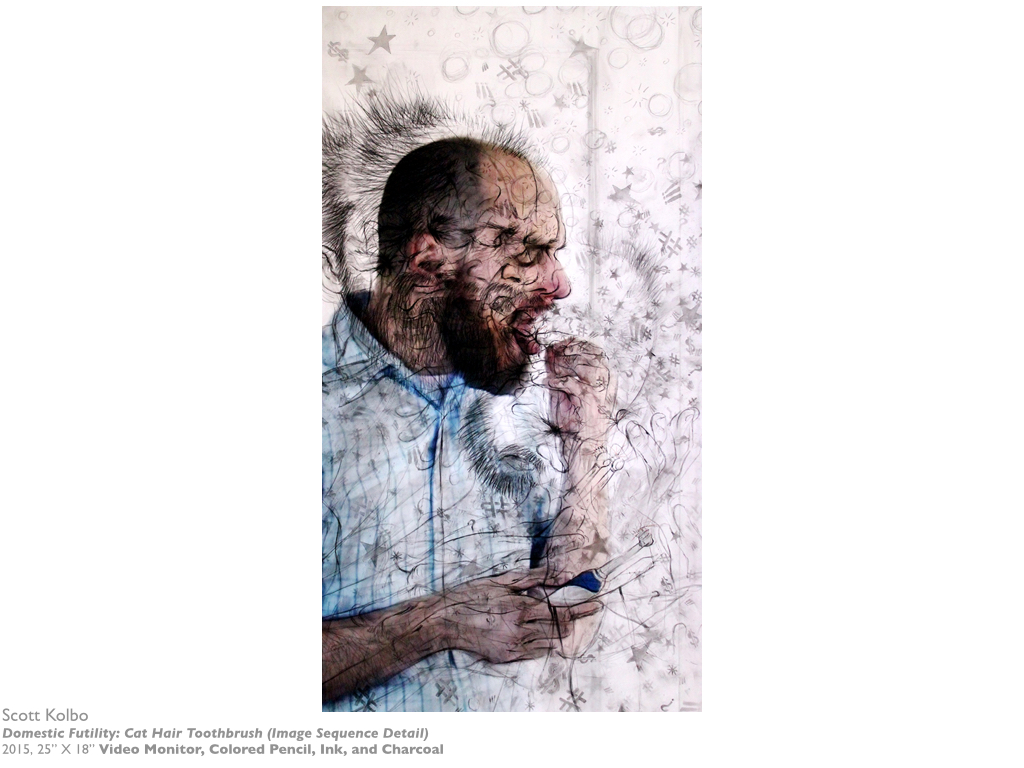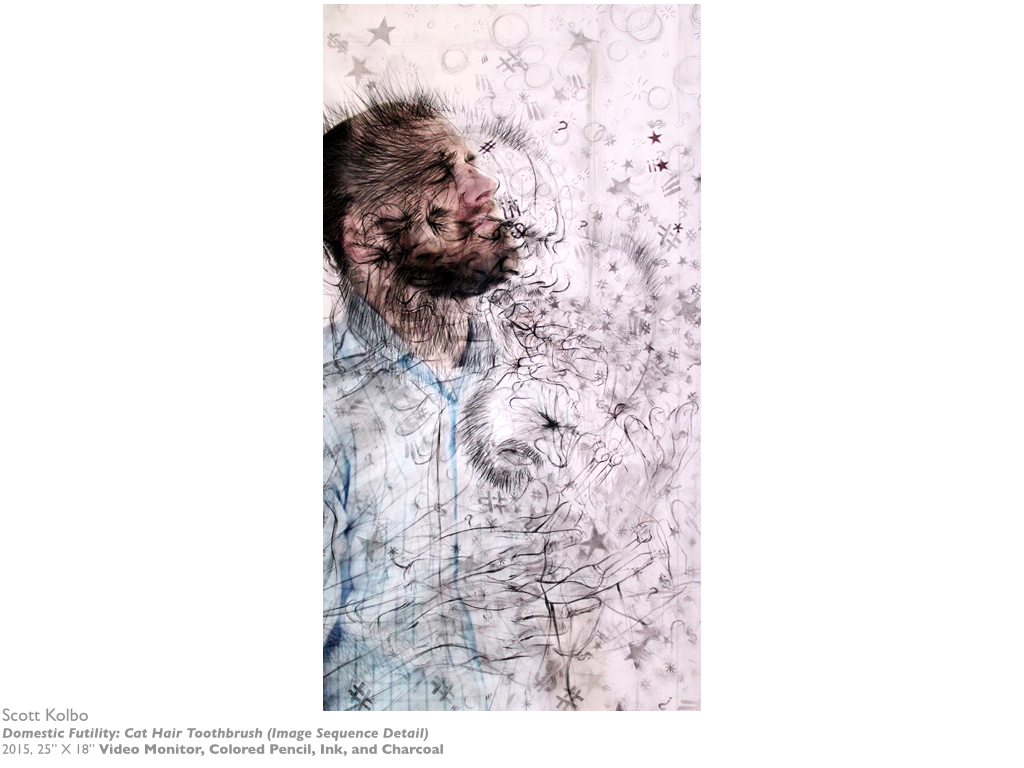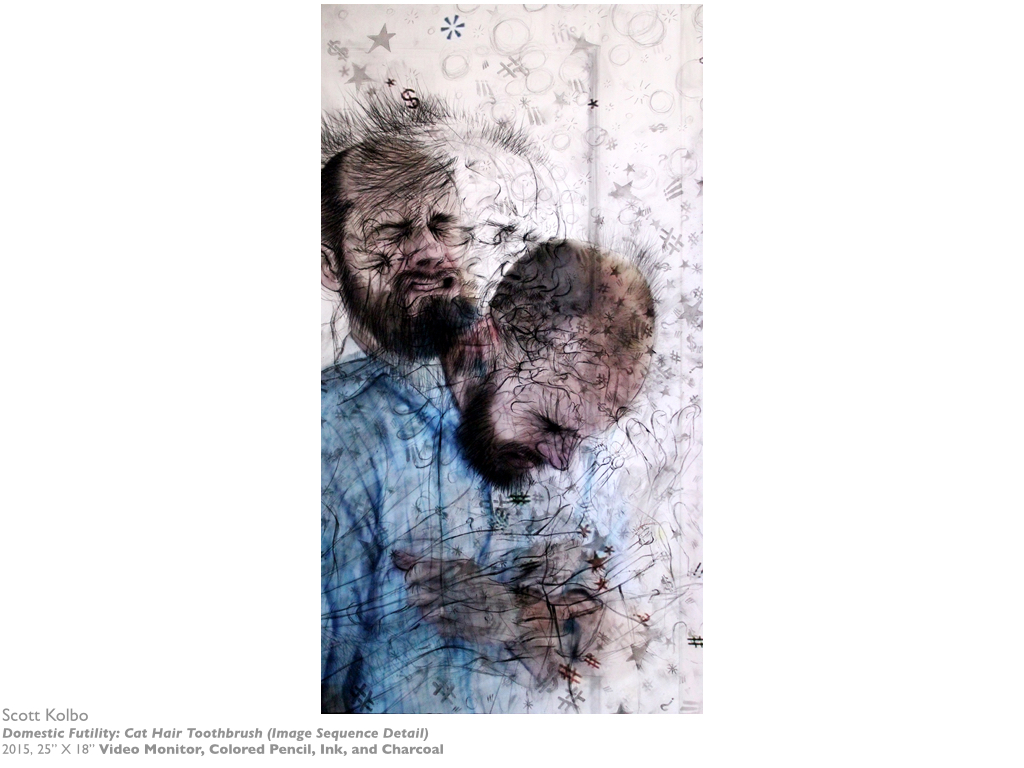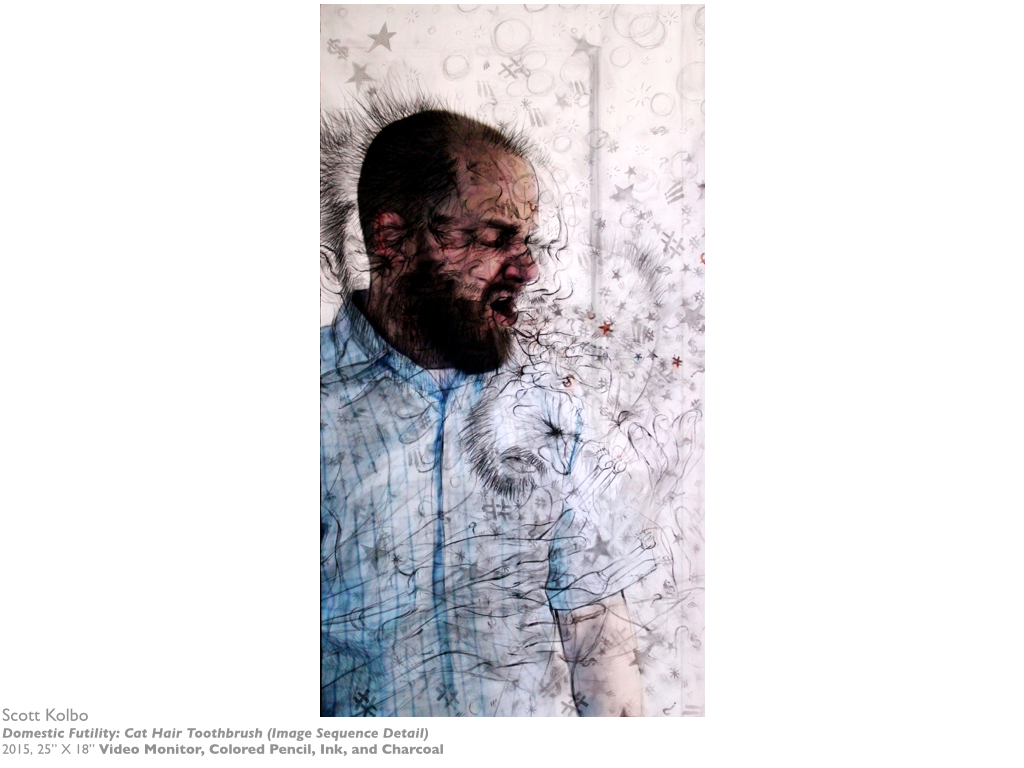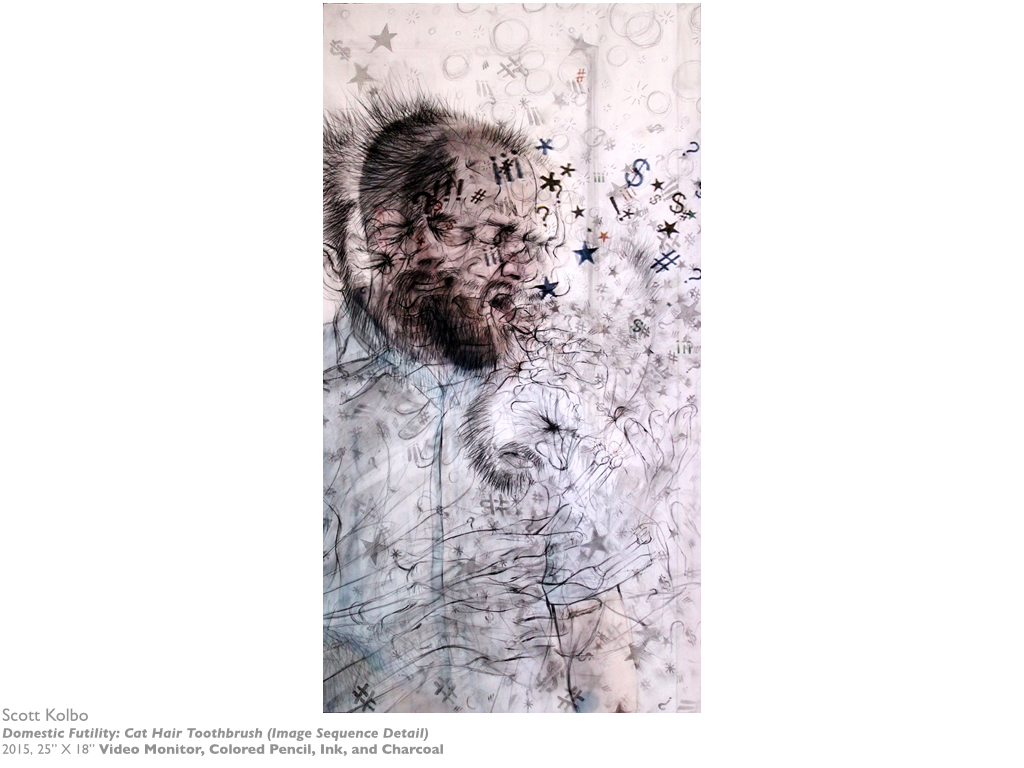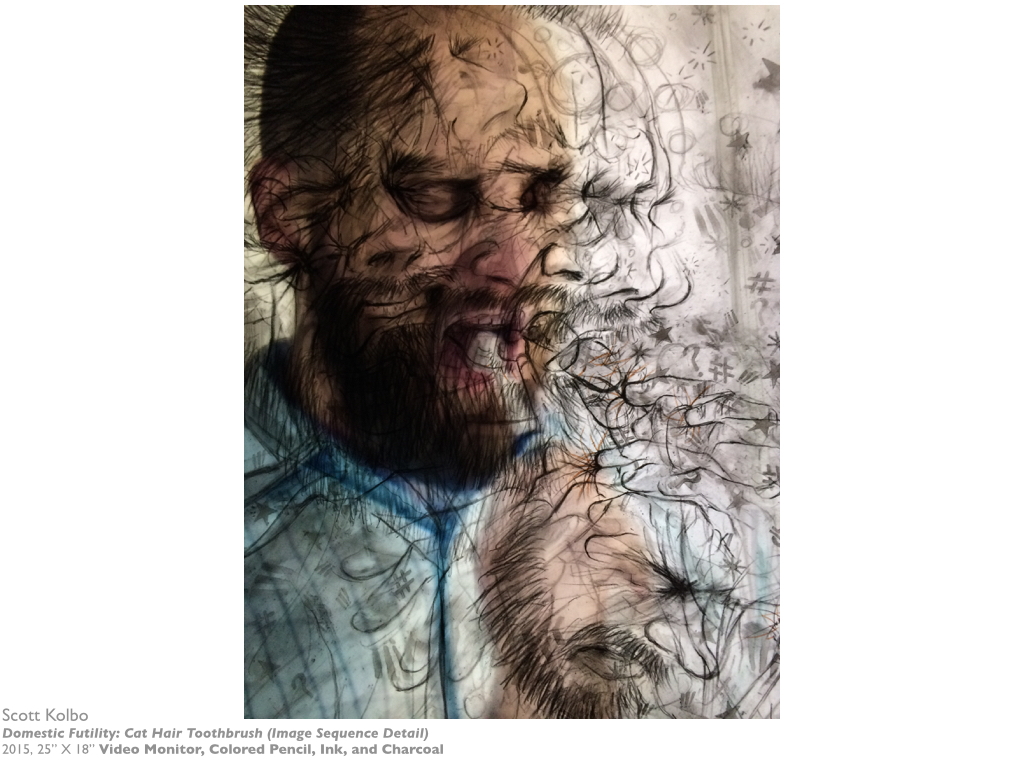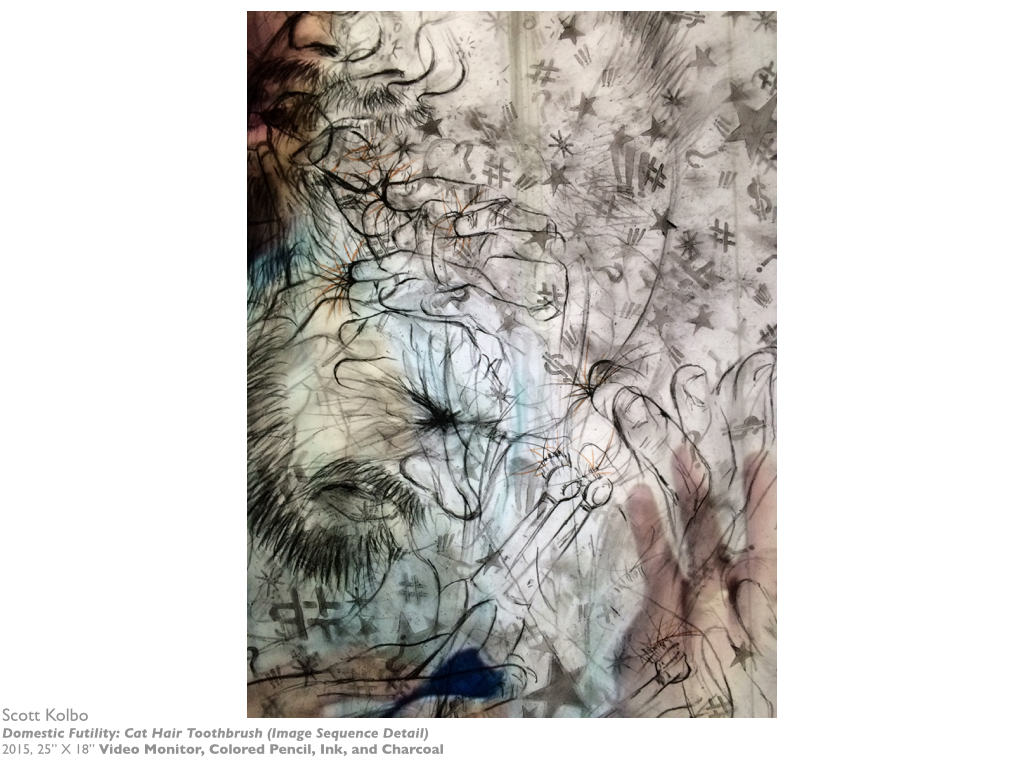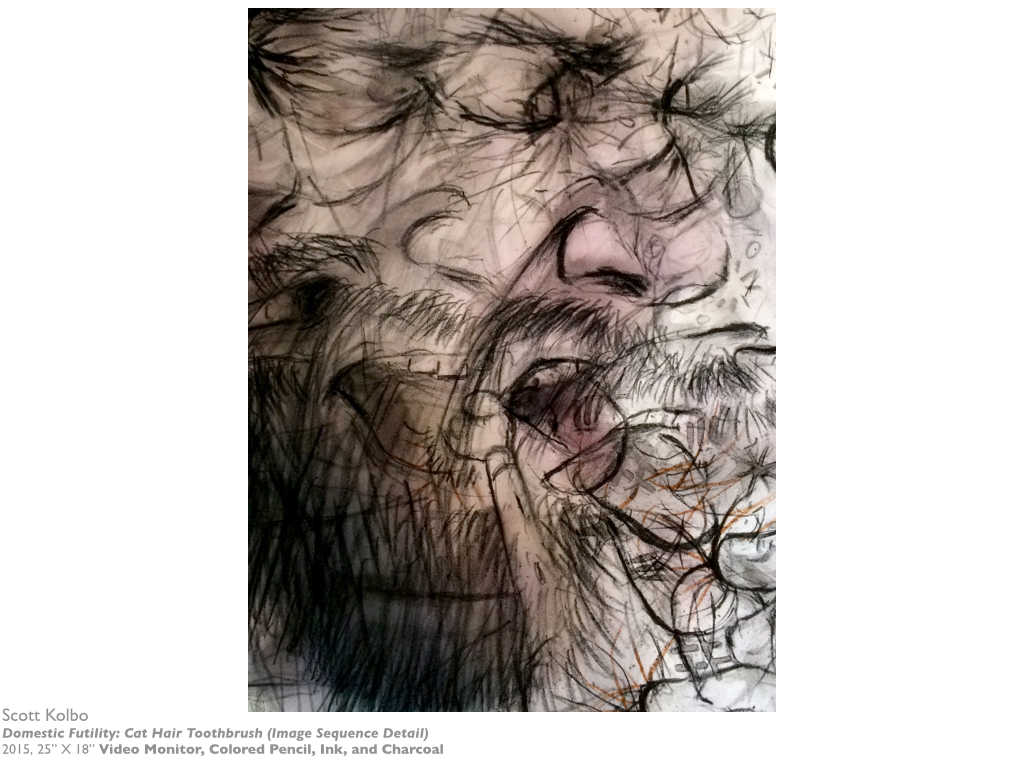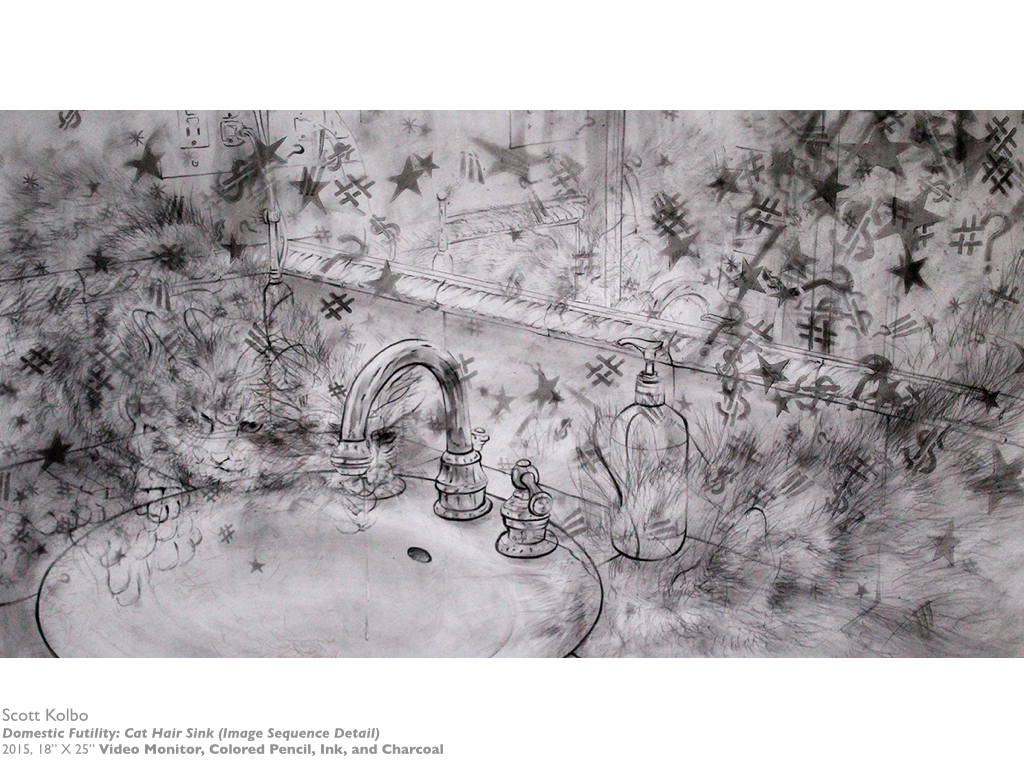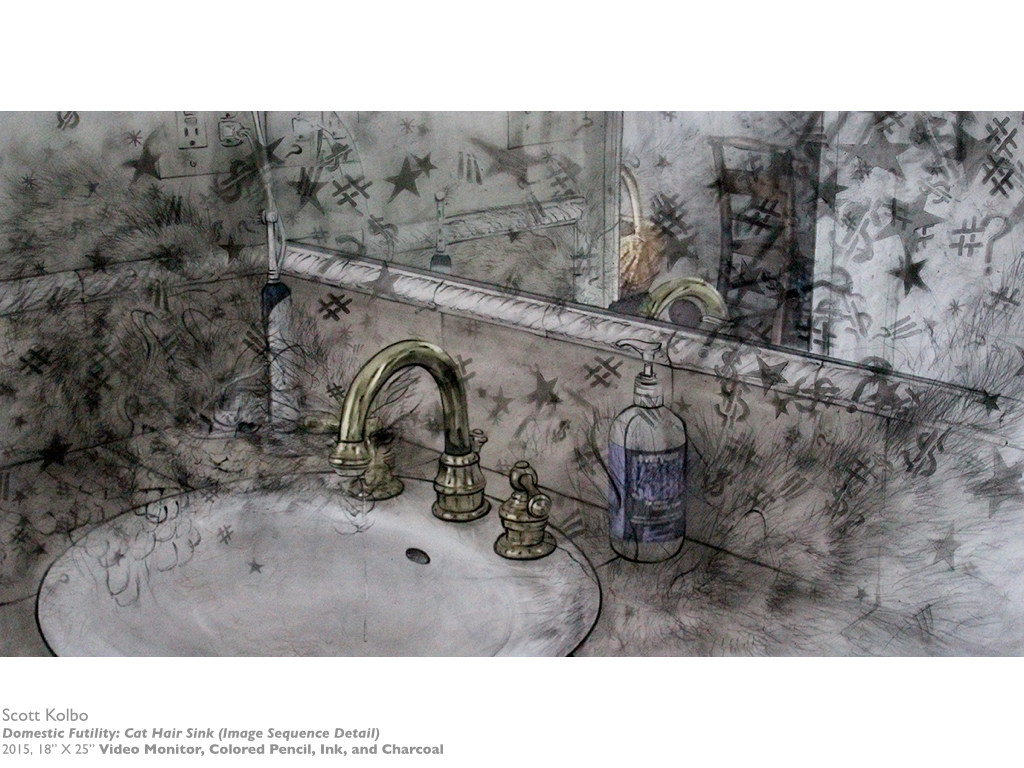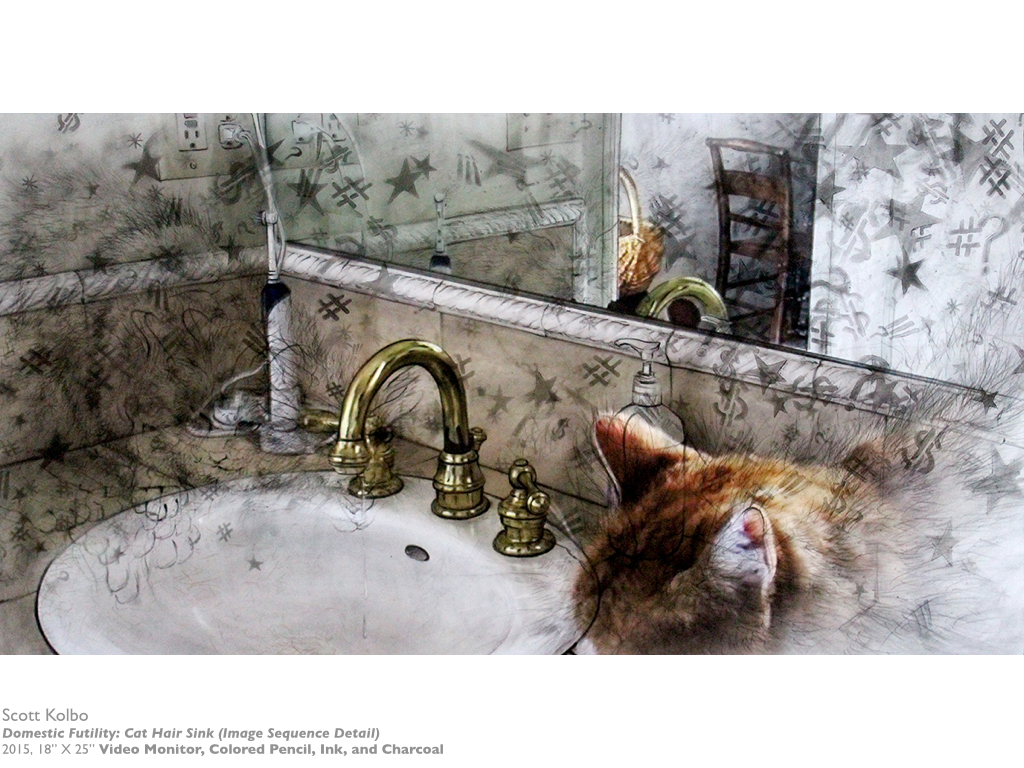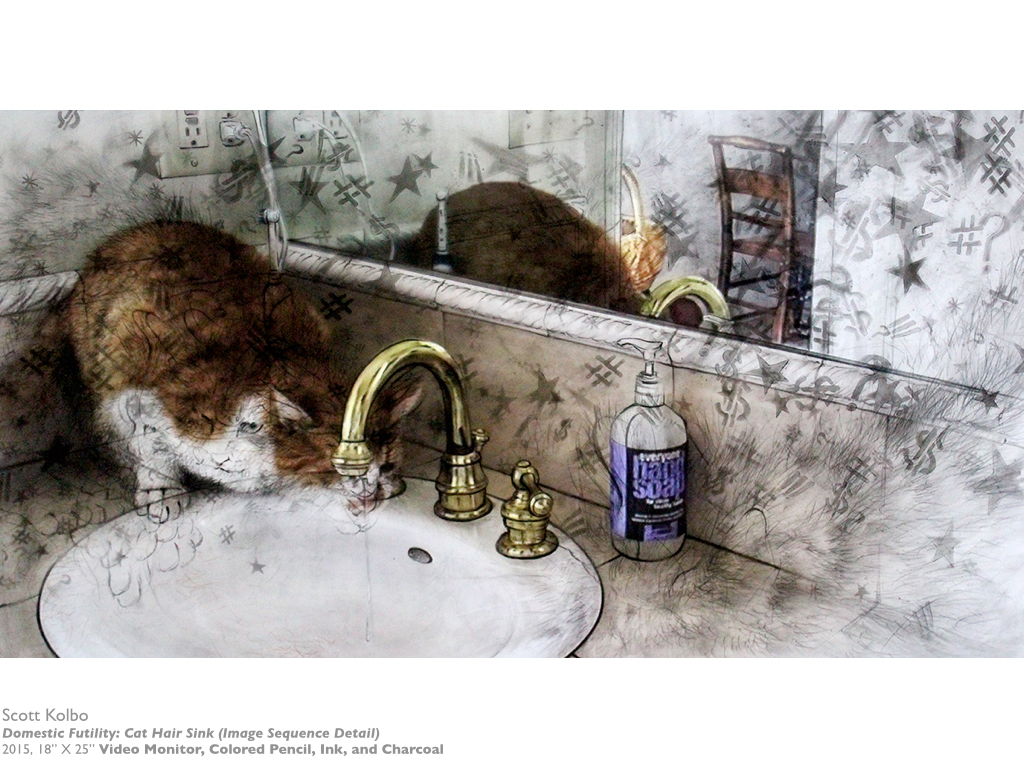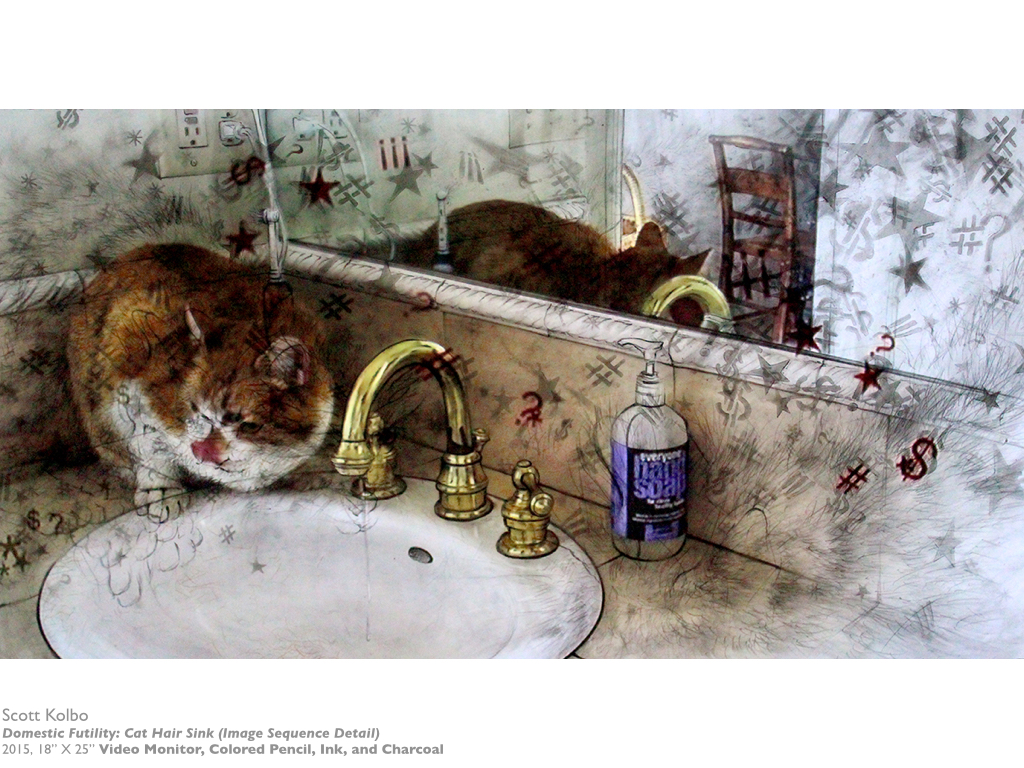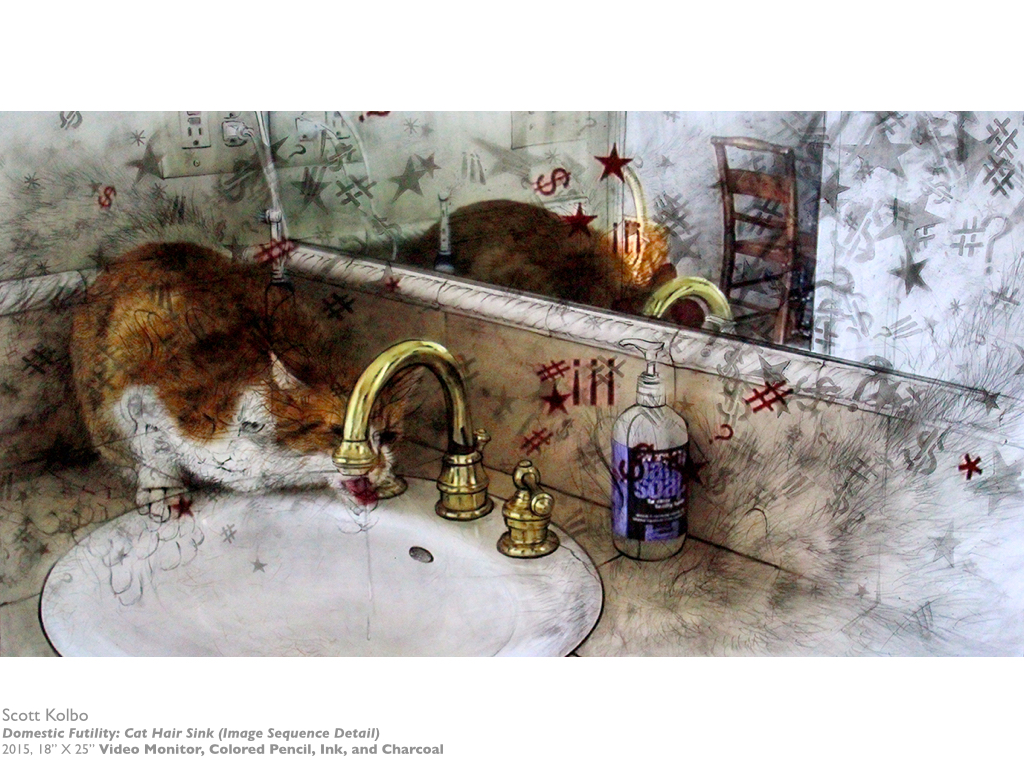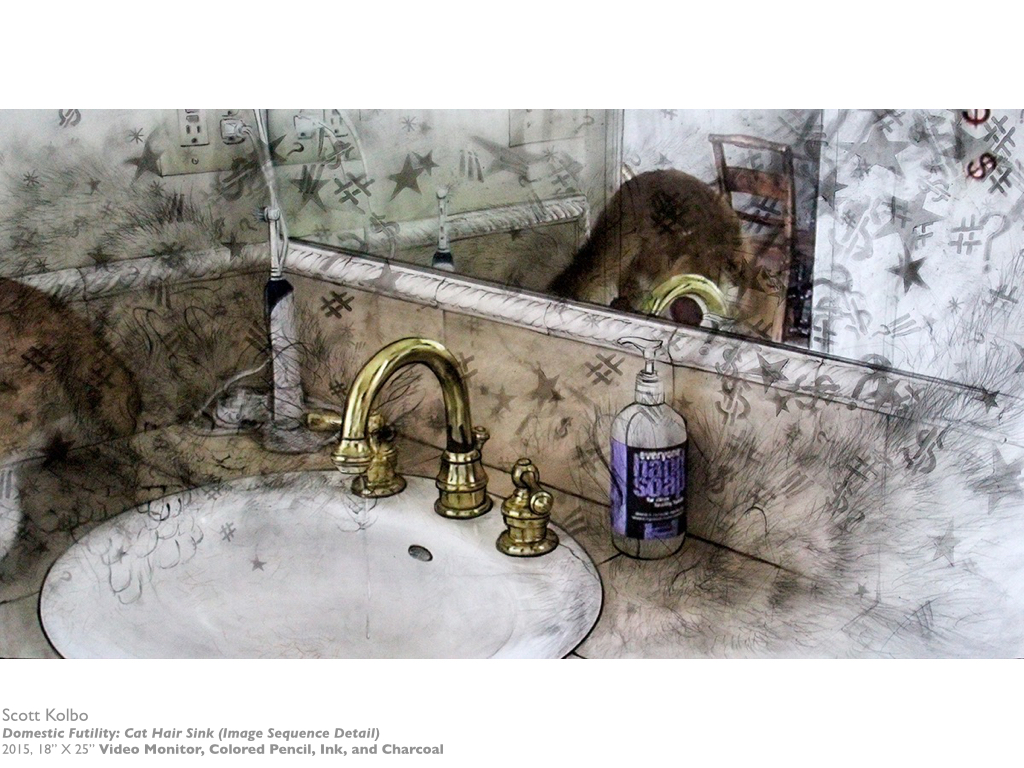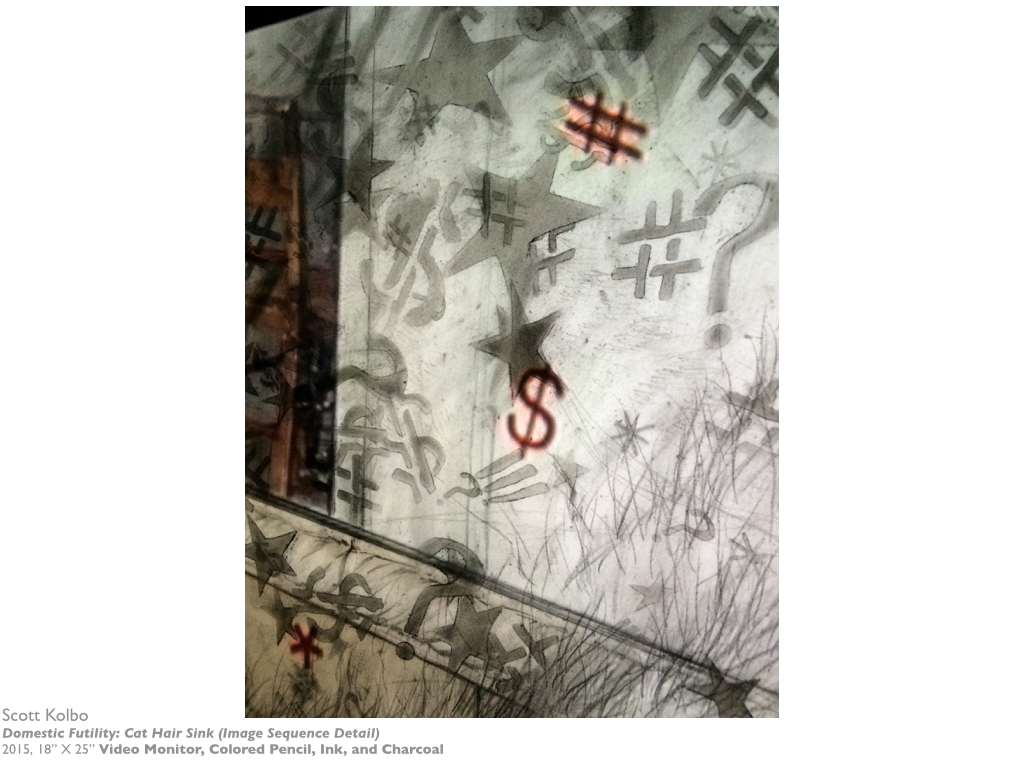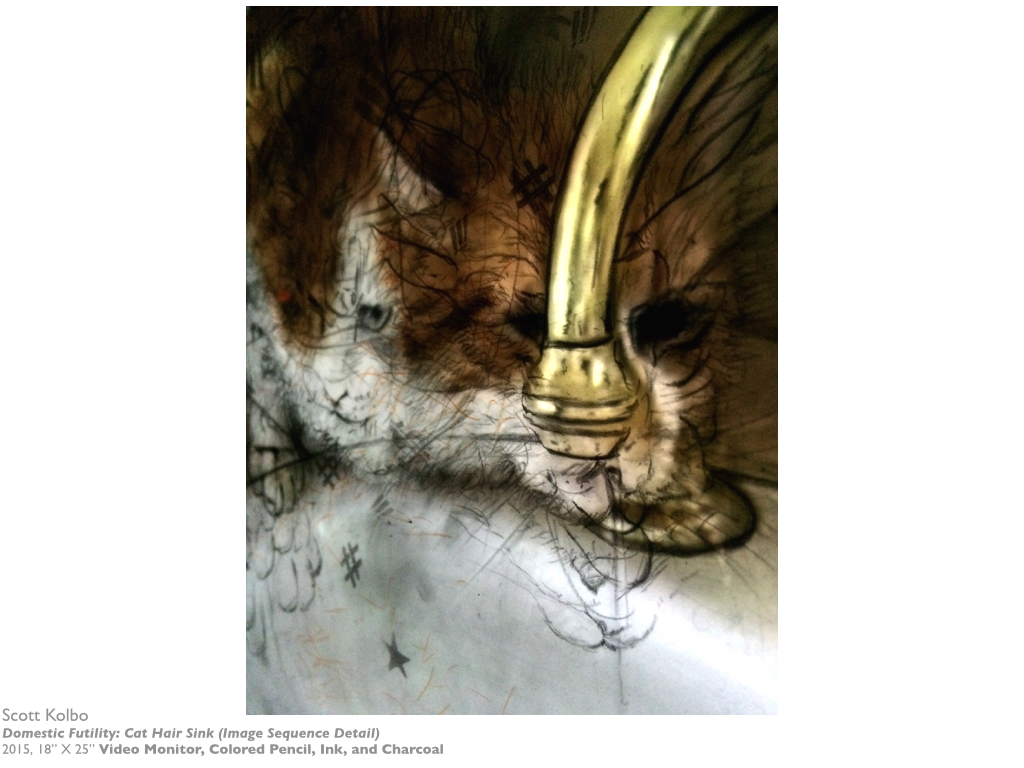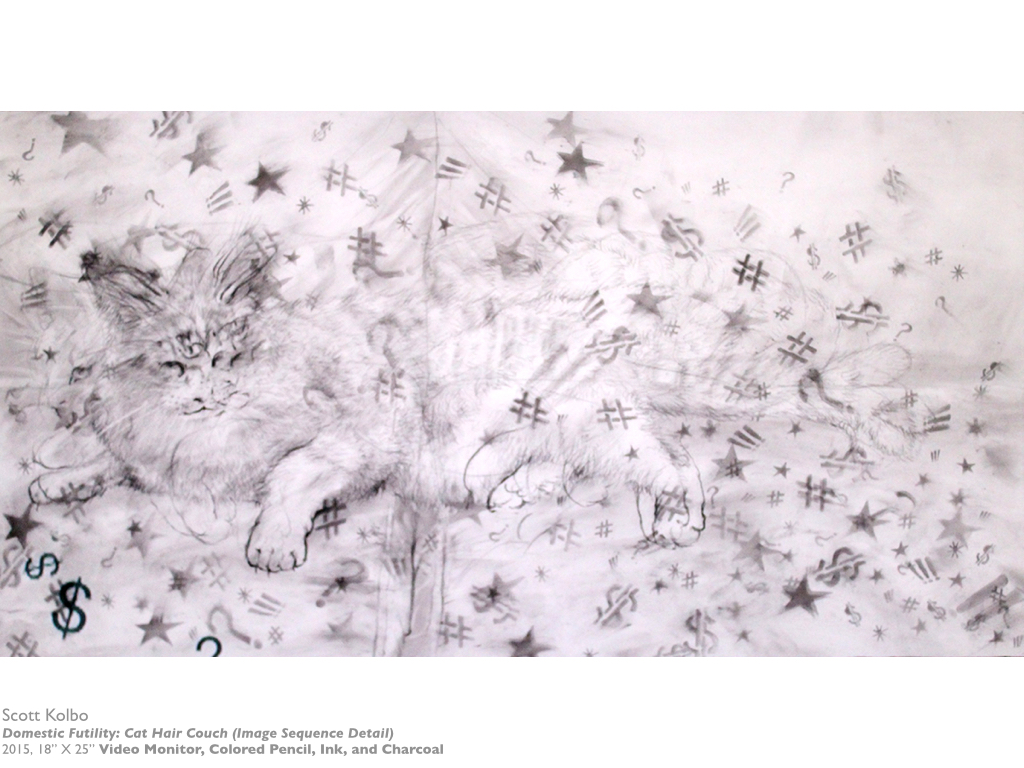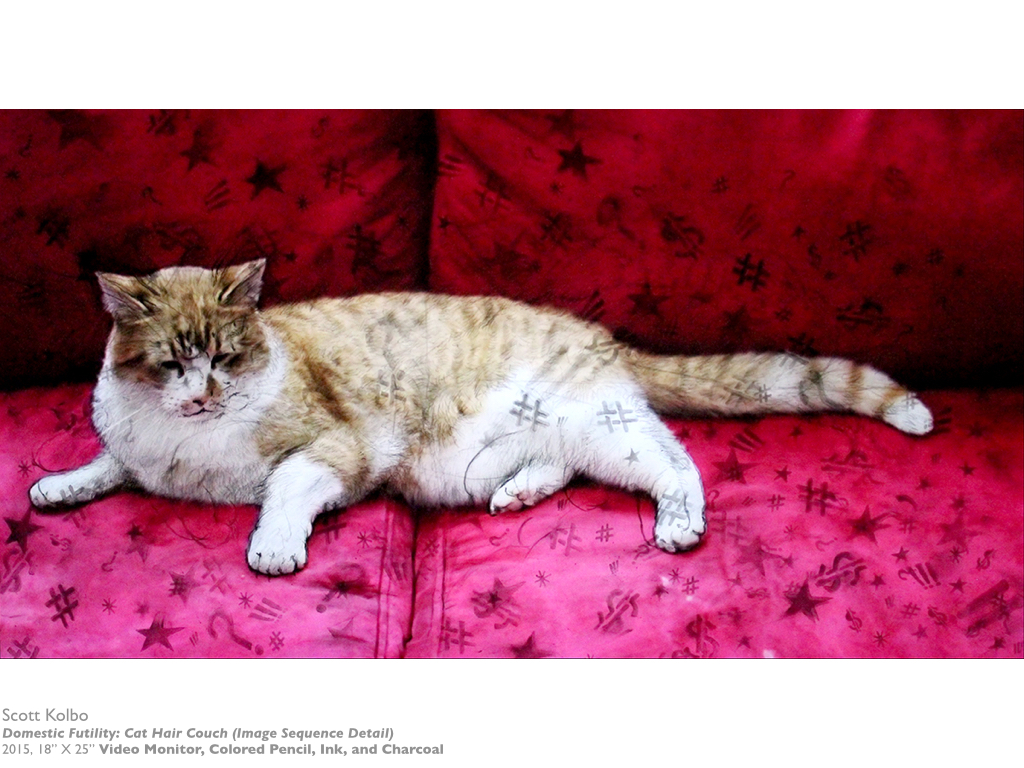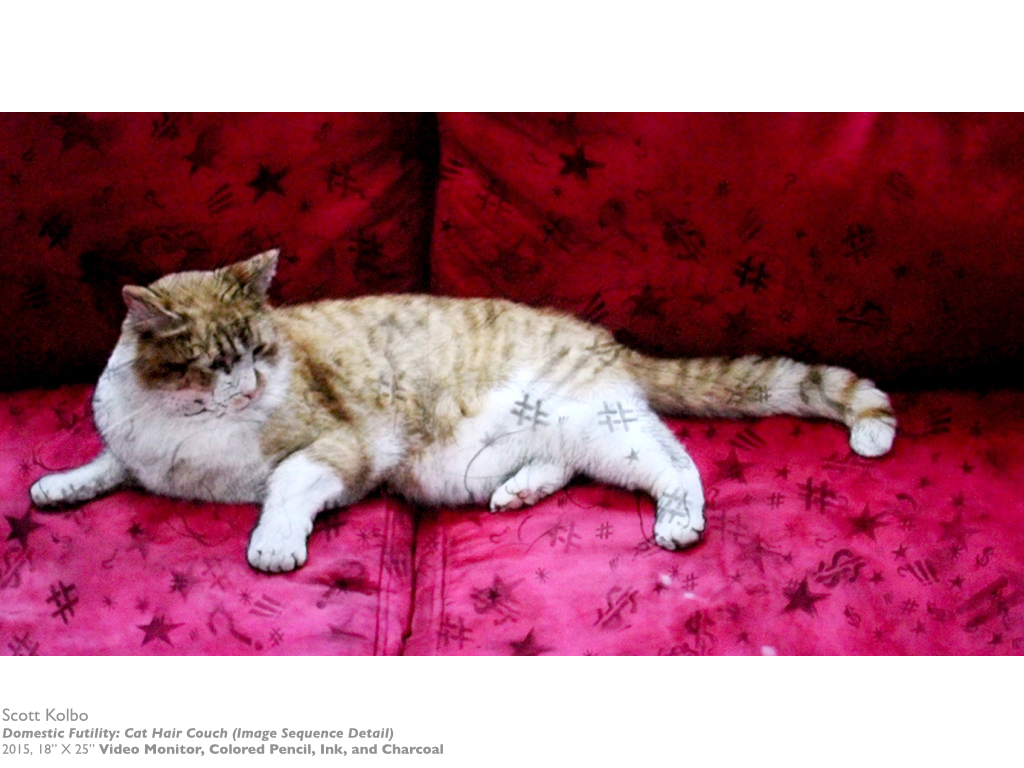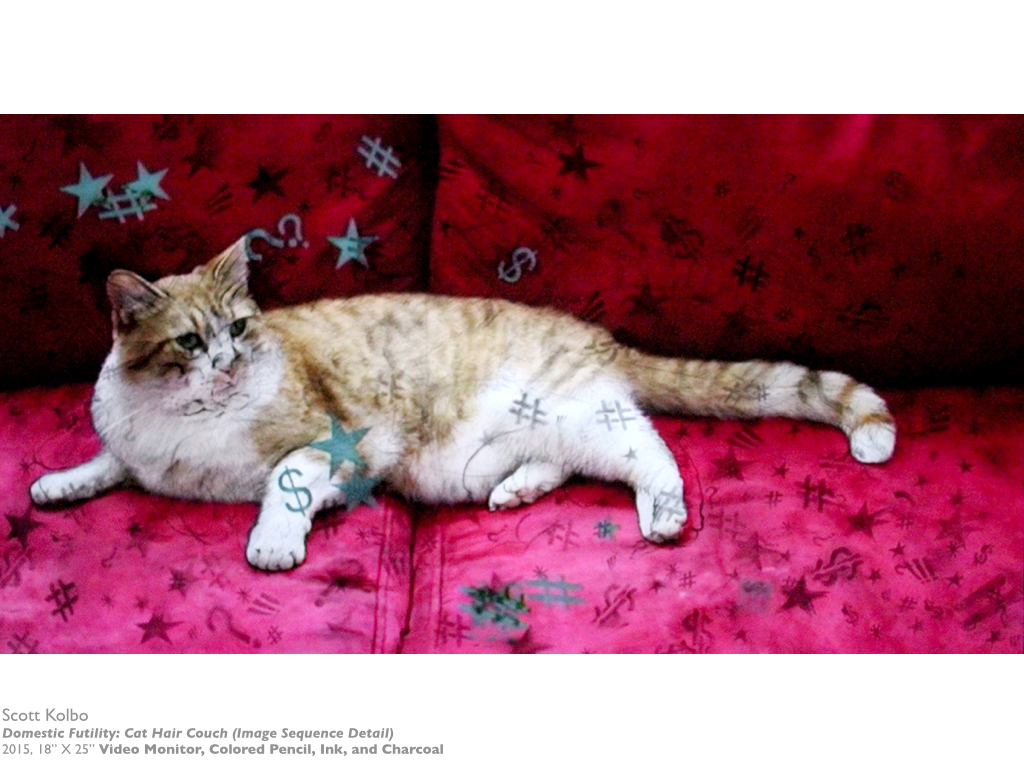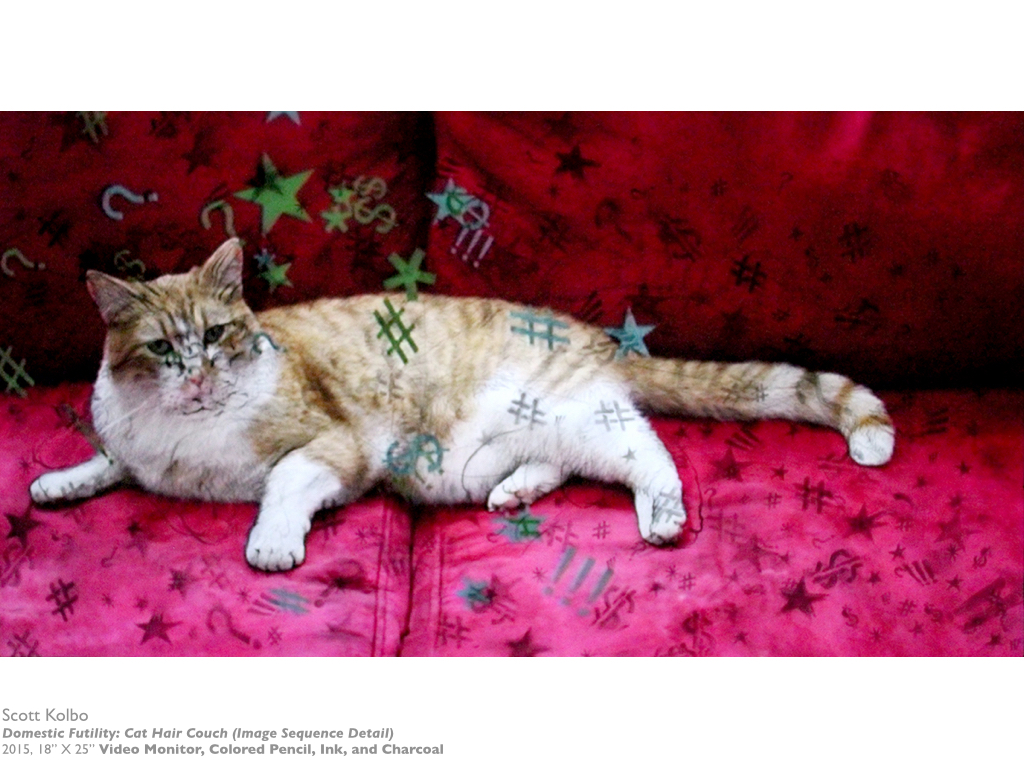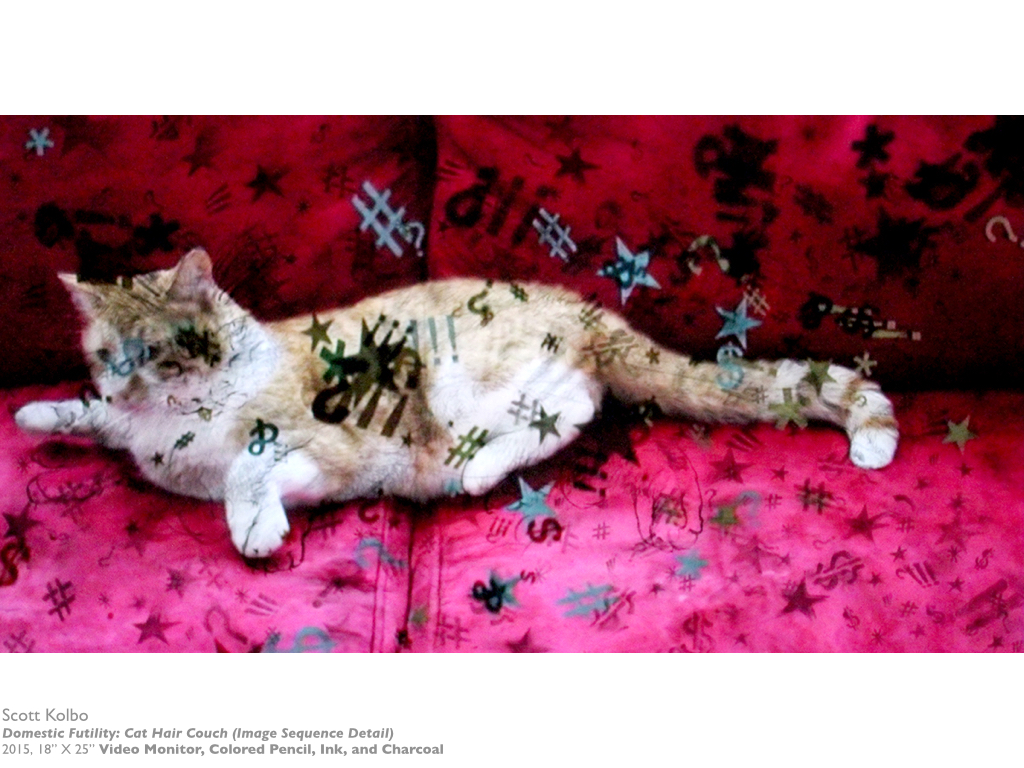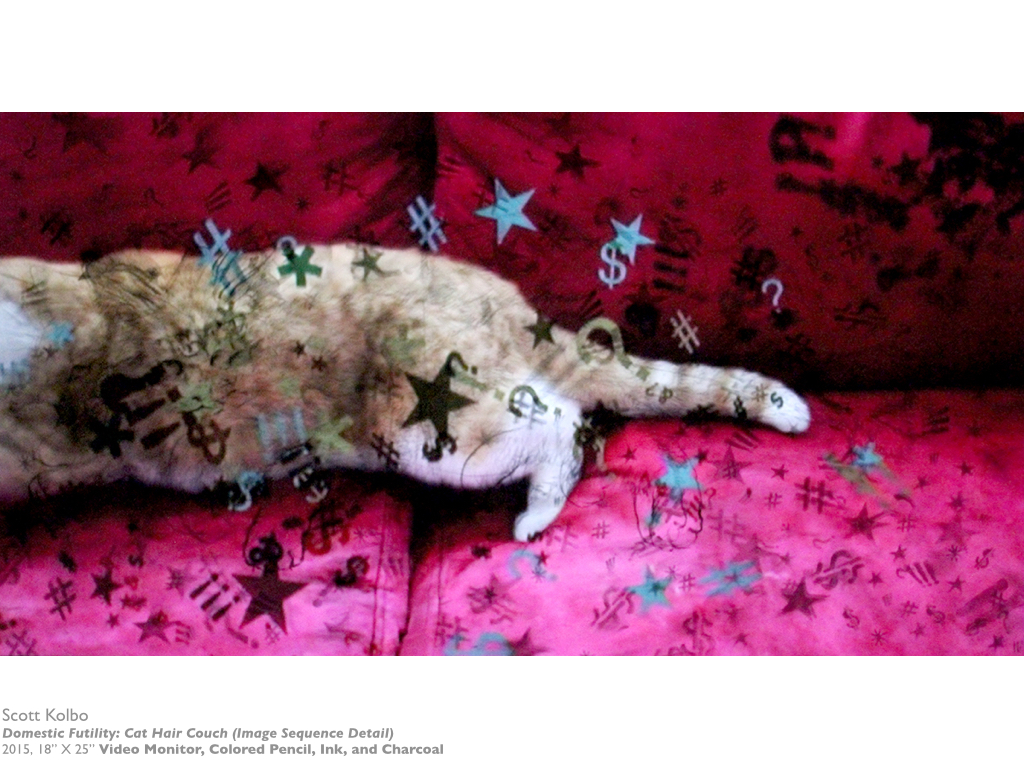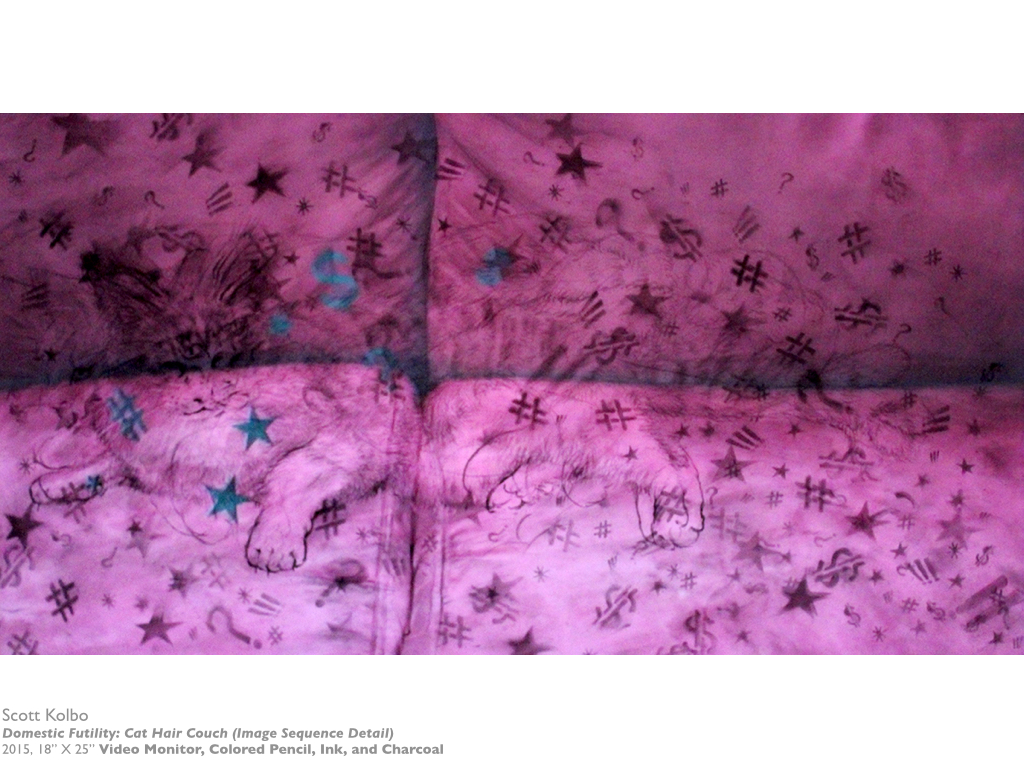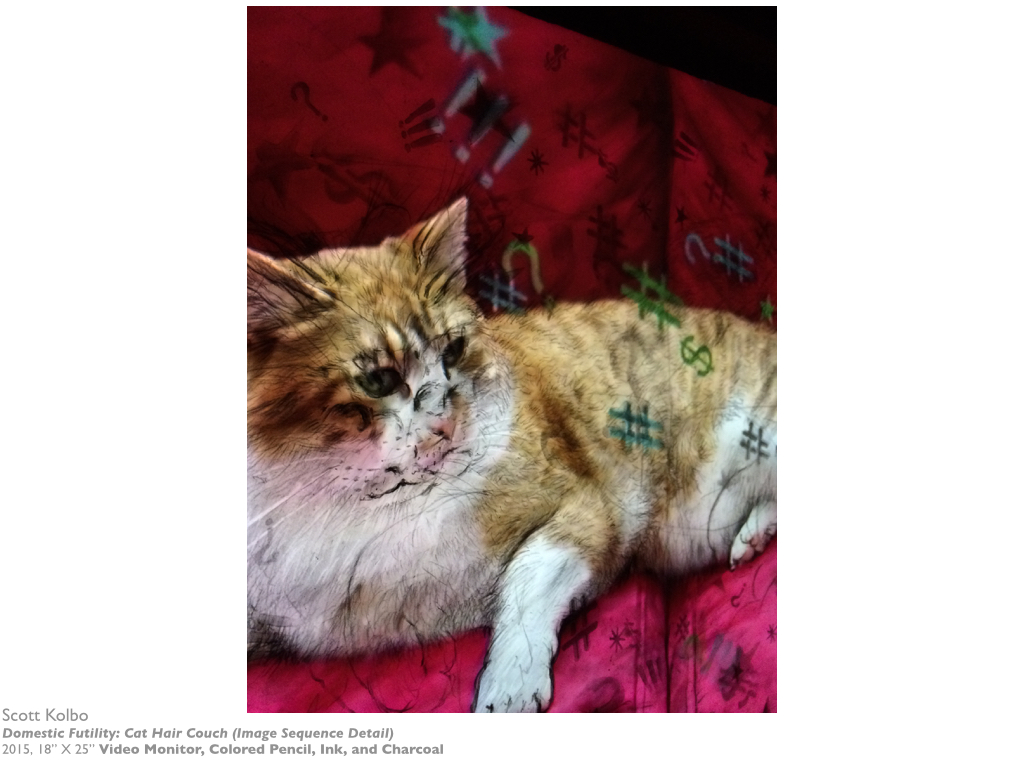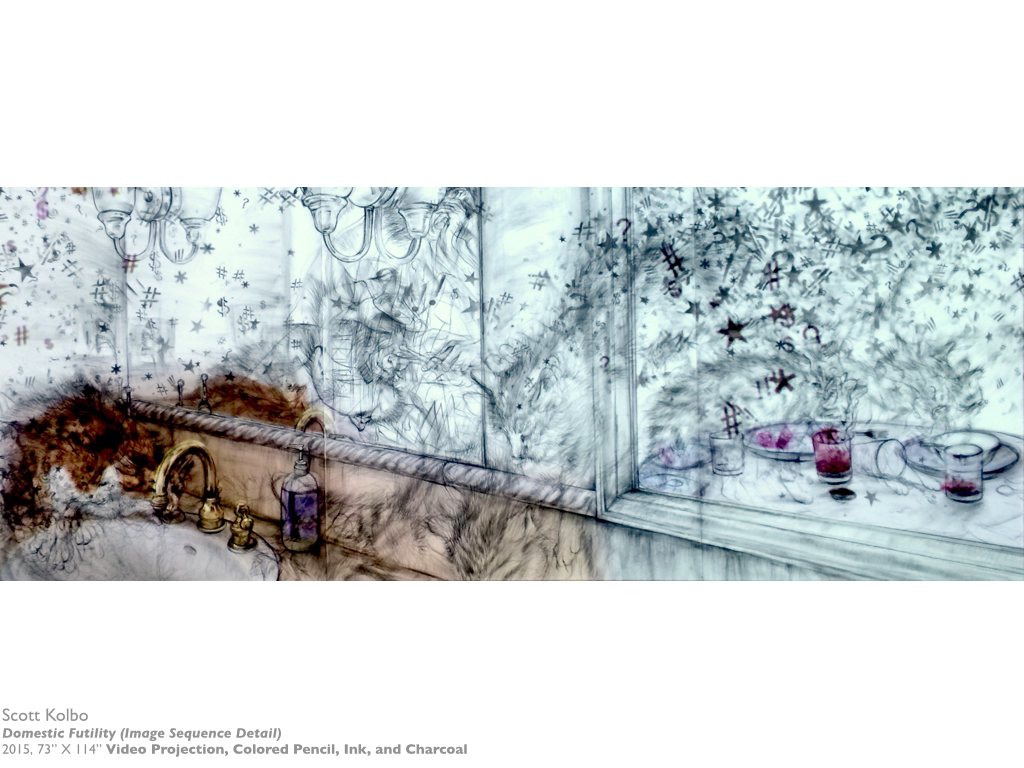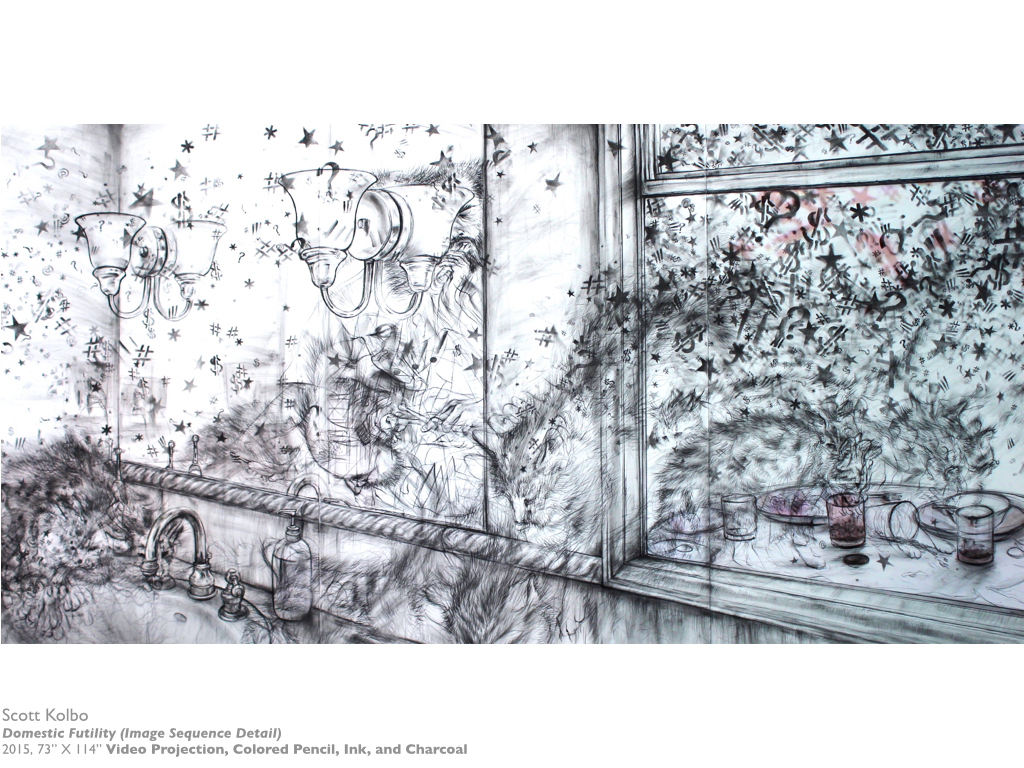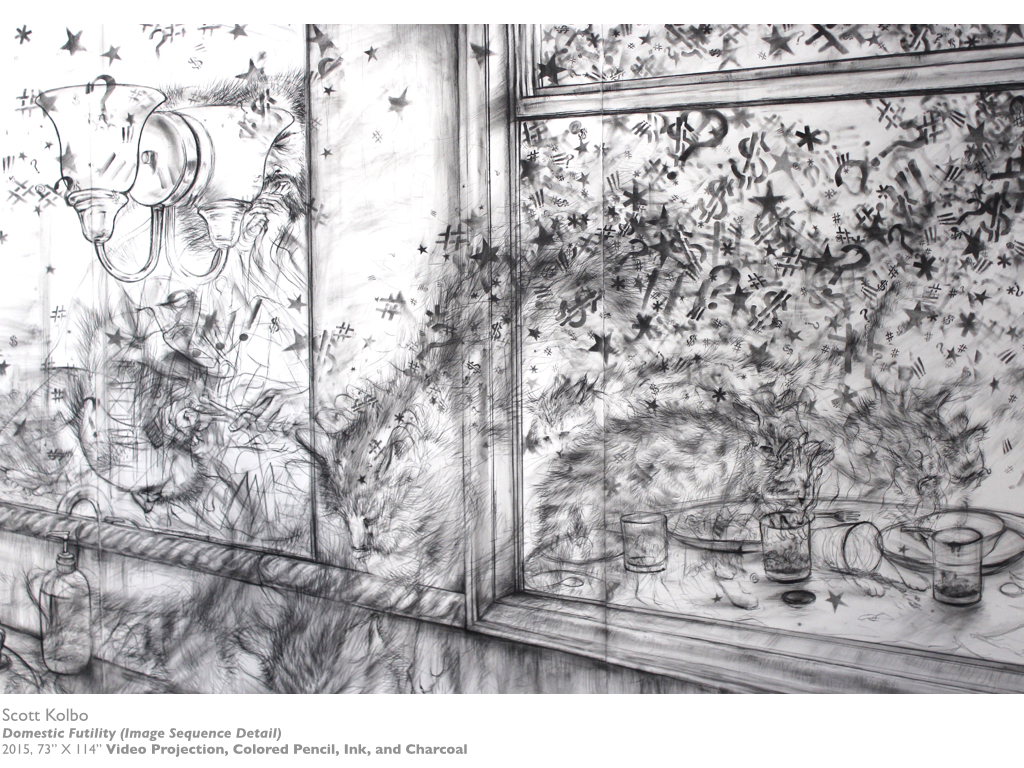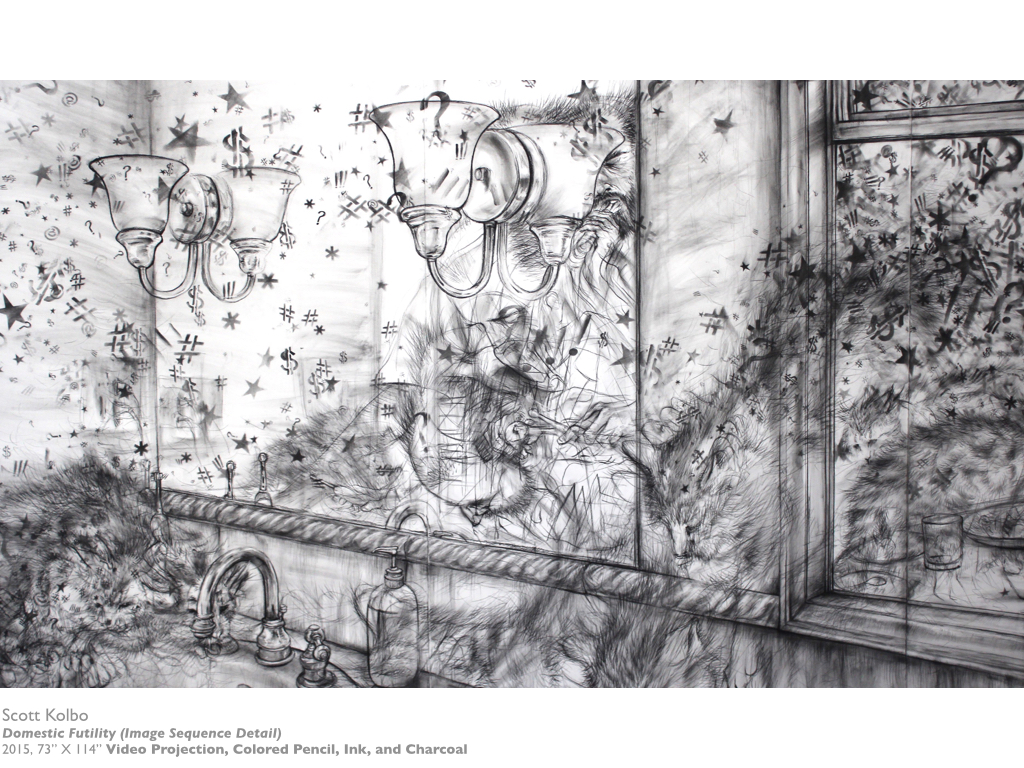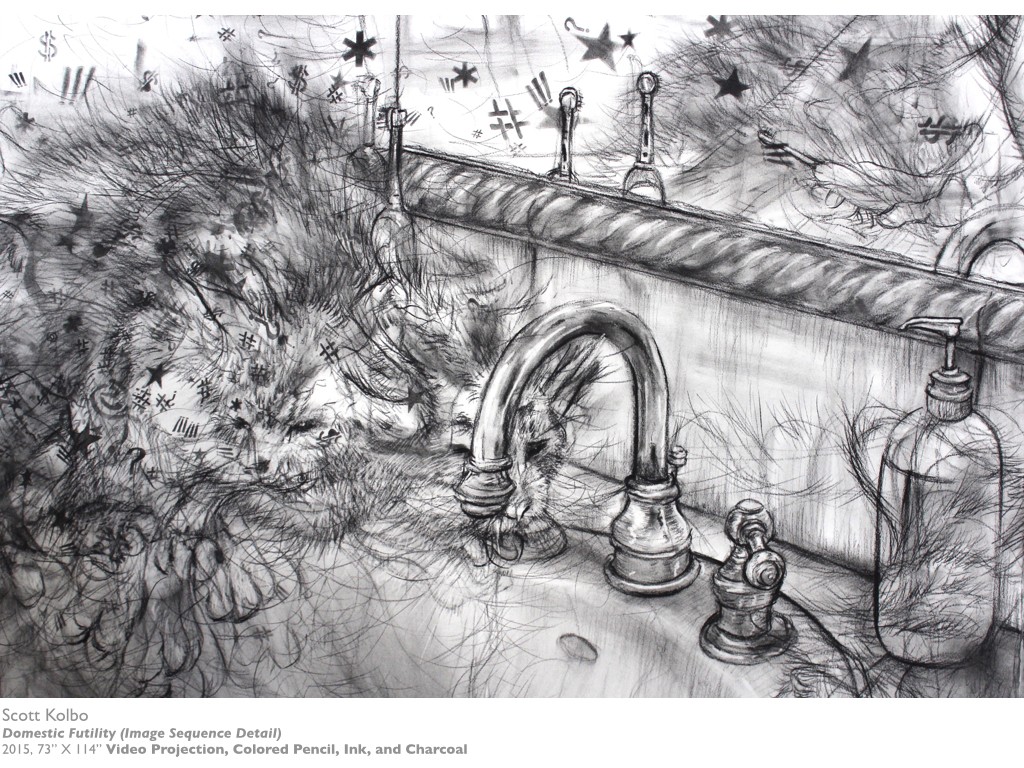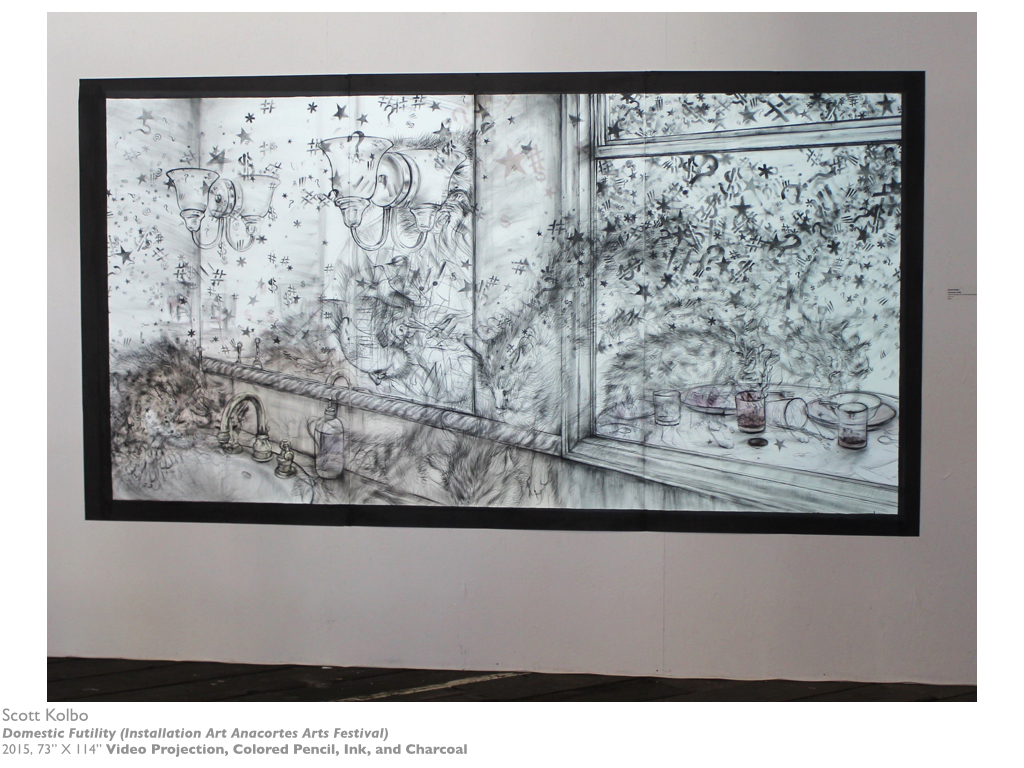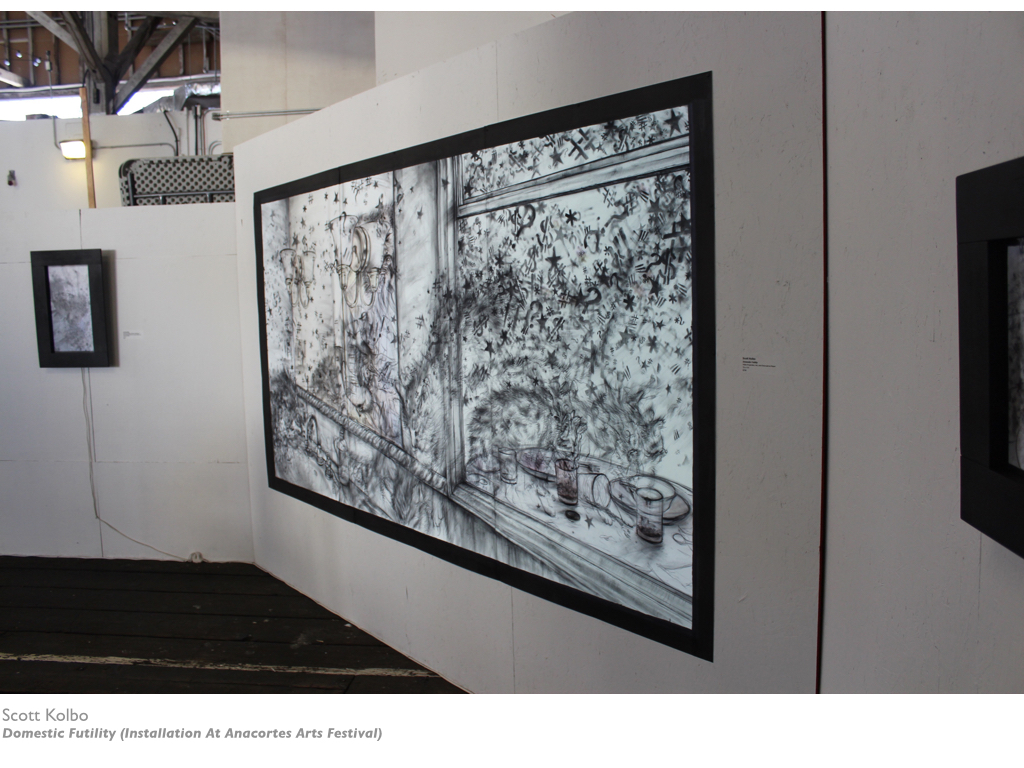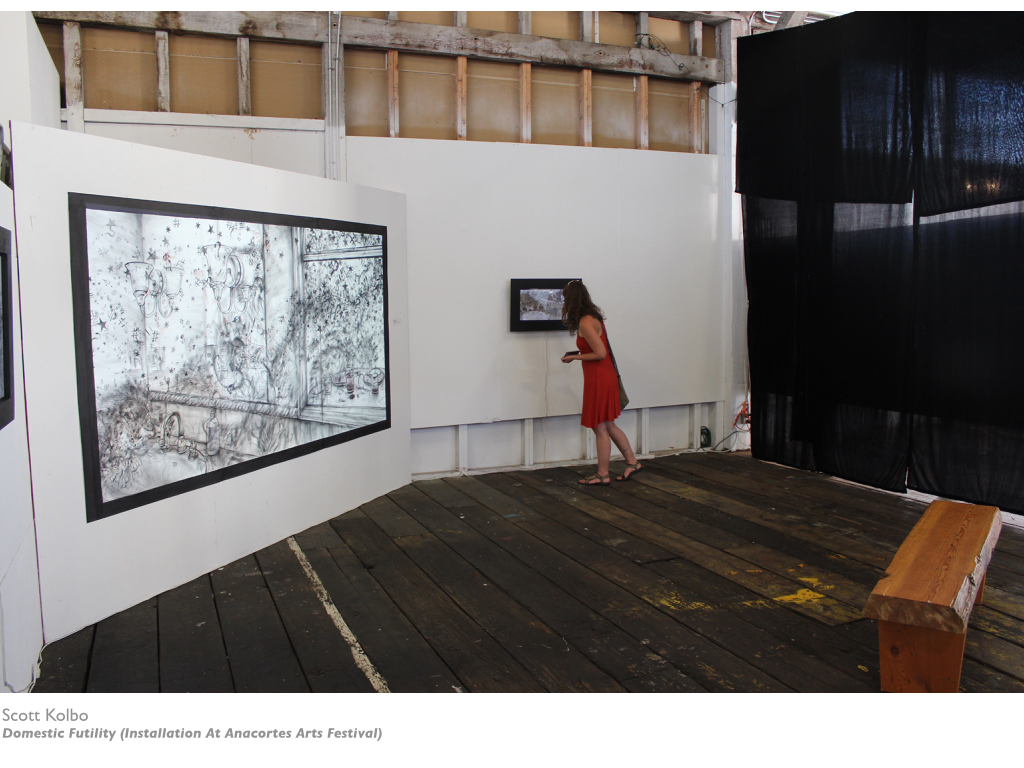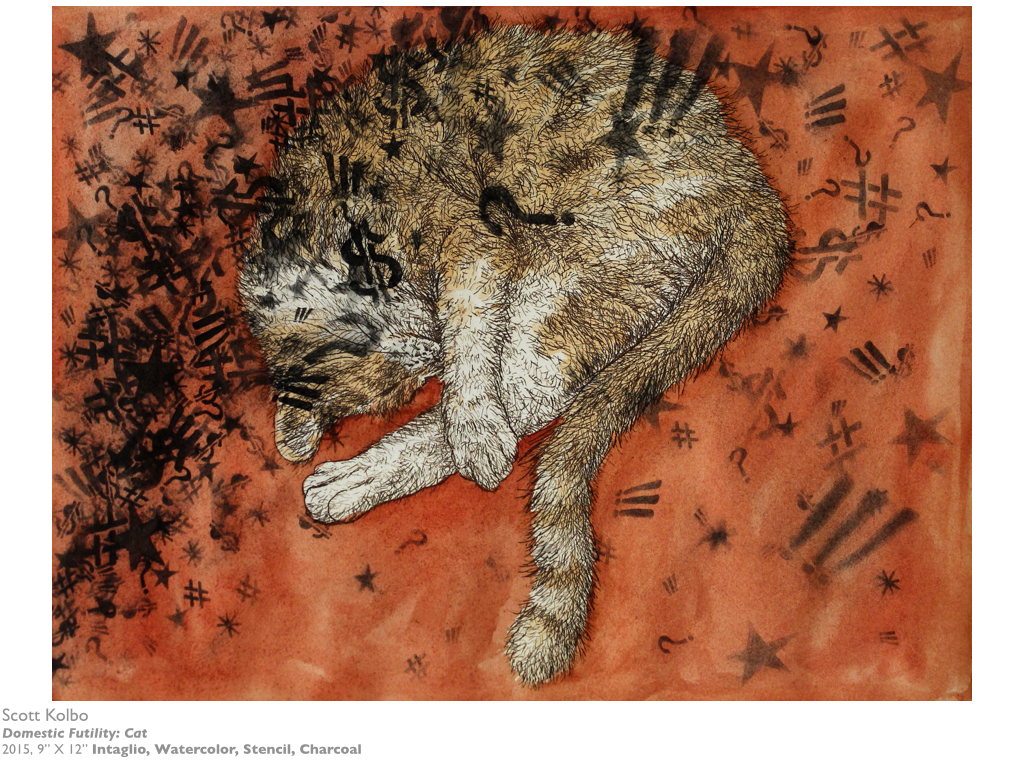 1
2
3
4
5
6
7
8
9
10
11
12
13
14
15
16
17
18
19
20
21
22
23
24
25
26
27
28
29
30
31
32
33
34
35
36
37
38
39
40
41
42
·
·
·
·
·
·
·
·
·
·
·
·
·
·
·
·
·
·
·
·
·
·
·
·
·
·
·
·
·
·
·
·
·
·
·
·
·
·
·
·
·
·